Easy Dreamy Chocolate Bars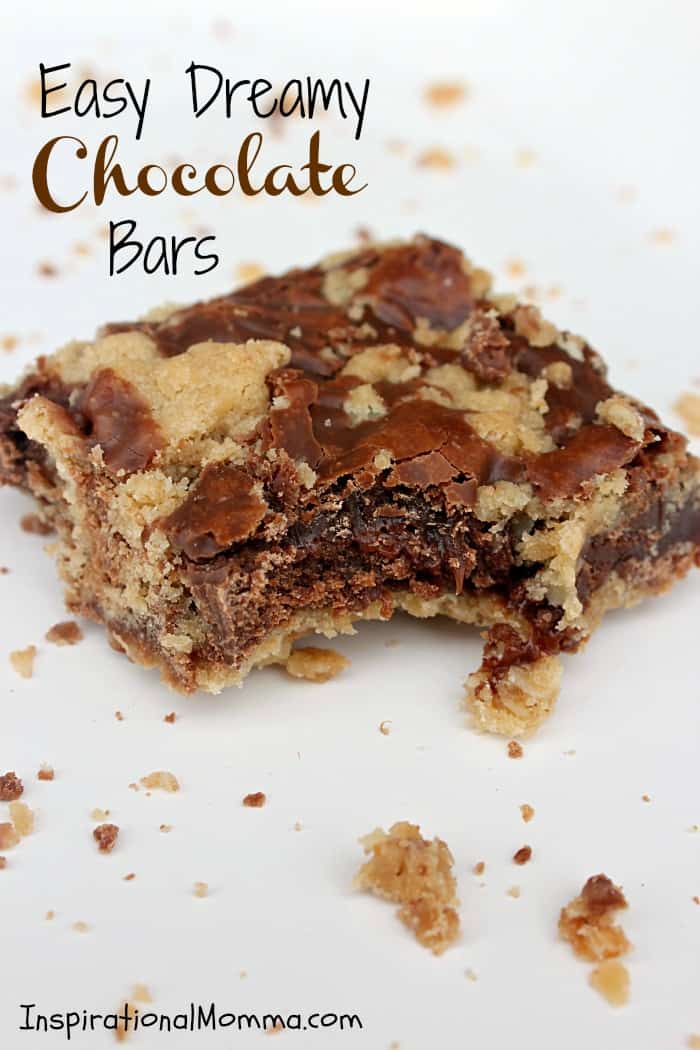 Attention all moms!!! Have you ever heard the words, "Hey Mom, I have to take a treat to school tomorrow?" Of course you have! Now, how many of you have heard these words at 8:00pm???? Oh yes...I have been there.
Of course, being the food lover that I am, I could never just send some packaged snacks. Instead, I feel the need to hit the kitchen and whip something up. These Easy Dreamy Chocolate Bars are usually my first pick. Not only are they a sure success with the children, they are so easy and fast to make.
While your at it, you better bake two pans. It will be hard to send them all on the school bus in the morning and not have any for yourself! Follow the recipe below and create some delicious magic!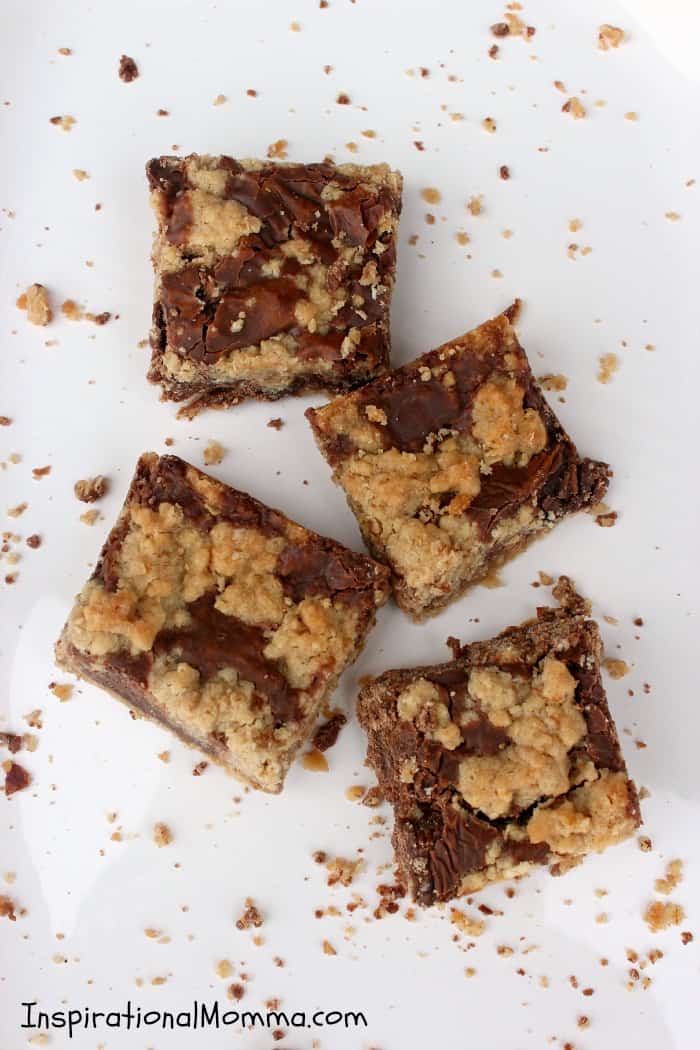 Easy Dreamy Chocolate Bars
2015-11-05 23:00:48
These ooey-gooey bars are so addictive! With a cookie-like crust and topping surrounded by a perfect chocolate-blend filling, I bet you can't eat just one!
Ingredients
1 1/2 cups oatmeal
2 1/4 cups flour
1 1/2 cups brown sugar
1 1/2 cups butter
1 cup chocolate chips
1 cup butterscotch chips
1 can sweetened condensed milk
Instructions
Melt butter completely.
Mix butter with oatmeal, flour, and brown sugar. (I use my hands)
Press 2/3 of this mixture in a greased 9x13 pan.
Set remainder aside to use for the topping.
Microwave chocolate chips, butterscotch chips, and sweetened condensed milk for 1 minute and stir until blended.
Pour over crust.
Sprinkle remaining mixture over top.
Bake at 375 degrees for 25 minutes or until top is golden brown.
Inspirational Momma https://www.inspirationalmomma.com/
Get Inspired!
Never miss my delicious recipes, cute creations, or household tips!