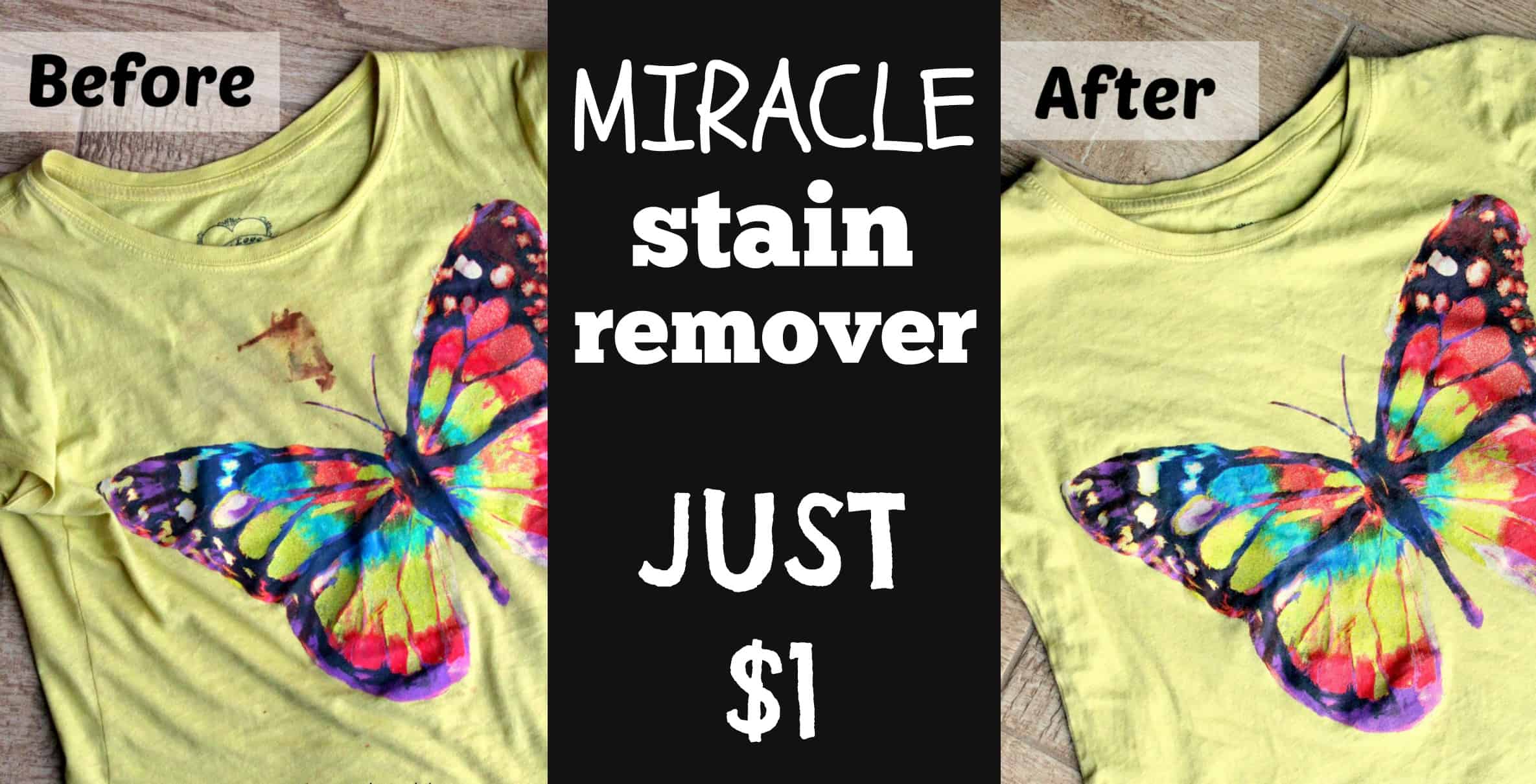 Oh trust me...I have encountered some pretty amazing stains while being a mom. I can remember a few years ago, I would just look at a stained shirt and throw it away because it was hopeless. Thankfully, I have made an amazing discovery since then. Fels-Naptha soap was the answer to my problems. With my first three children, I remember looking at an exploding yellow diaper and knowing another onesie would be sacrificed. Wow, did things change with my new-found Miracle Stain Remover. I was able to use Fels-Naptha to eliminate all those disgusting stains with my fourth child.
Chocolate, ink, grass, and Kool-Aid no longer stand a chance in my house. With a bar of Fels-Naptha soap (at Wal-Mart for just $1.00) I am able to eliminate those stubborn stains and save clothes that would have otherwise been thrown away or made into rags.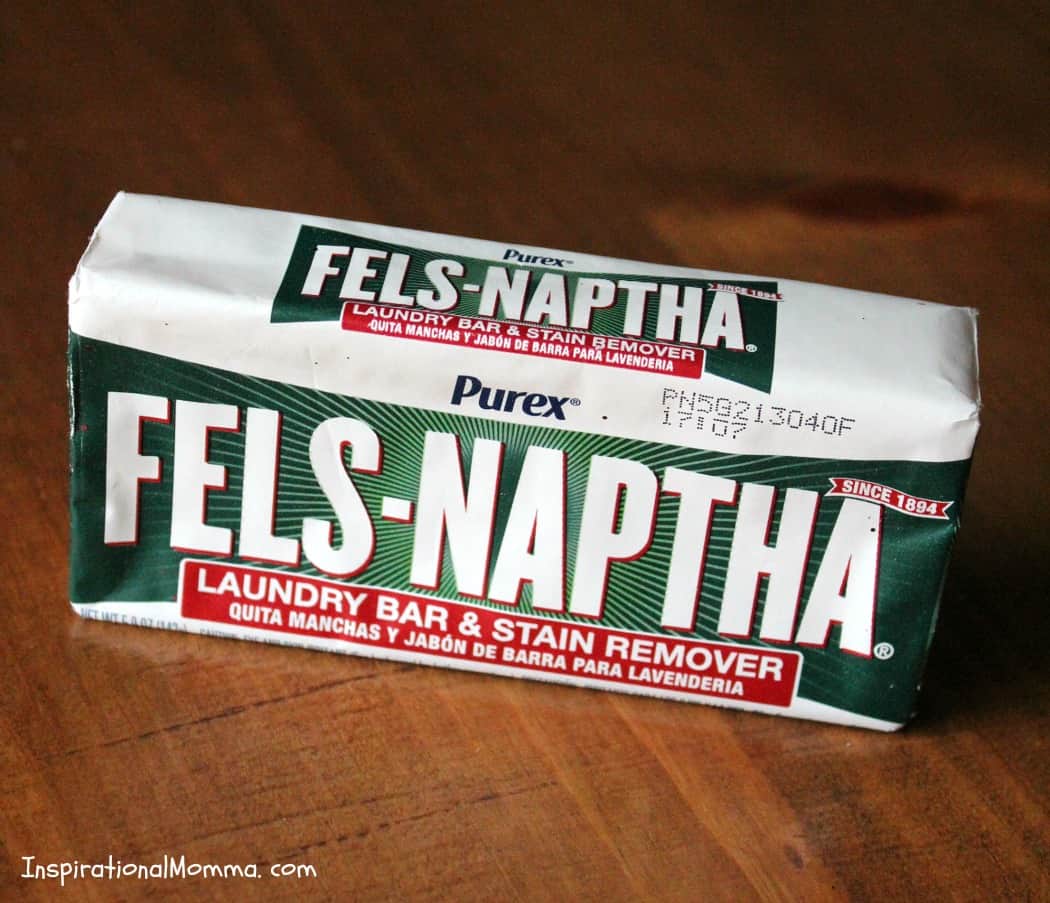 To treat a stain, I simply apply cool water to the affected area and scrub with the Fels-Naptha soap. When I am happy with how it looks, I do not rinse the garment out. I simply toss it into the laundry, wash it with my Easy DIY Powder Laundry Detergent, and enjoy the fresh, clean, stain-free results.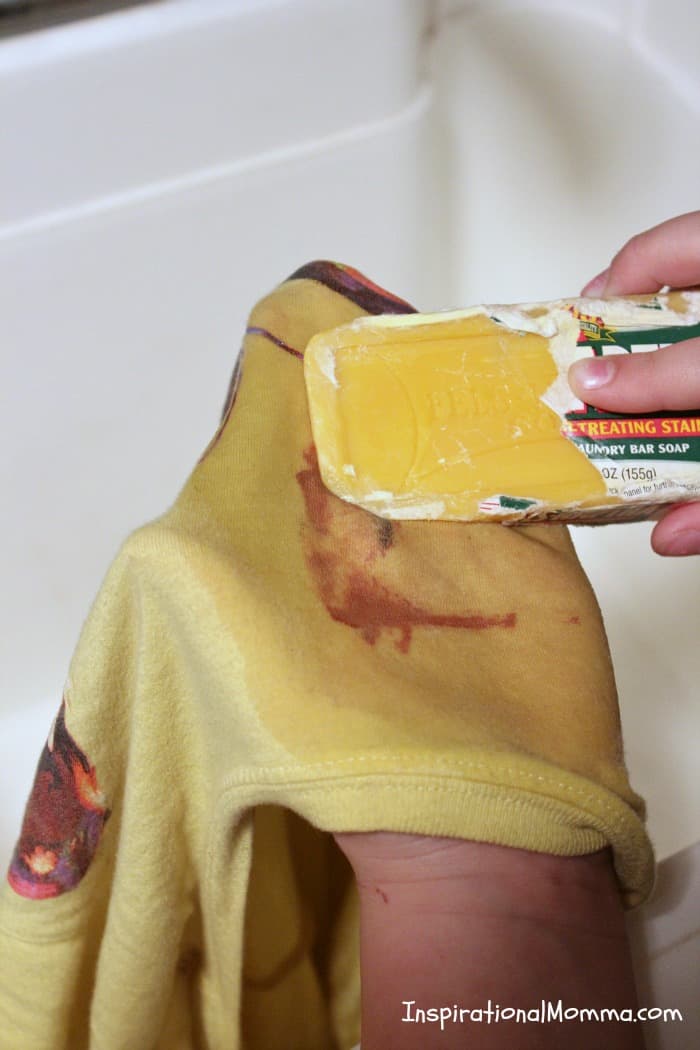 As I have already said, this $1.00 bar of Fels-Naptha, my Miracle Stain Remover, has saved so many pieces of clothing, and I am so glad that I discovered it. To me, it was a hidden treasure that I was lucky enough to find. I am confident that you too will be amazed at what this product can do!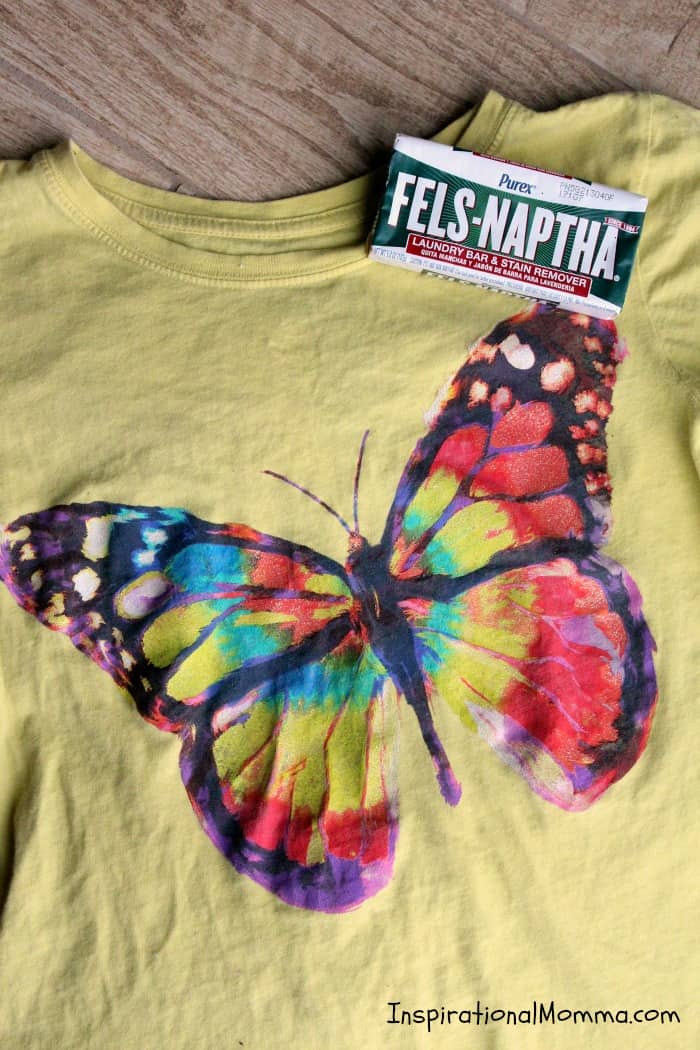 Get Inspired!
Never miss my delicious recipes, cute creations, or household tips!