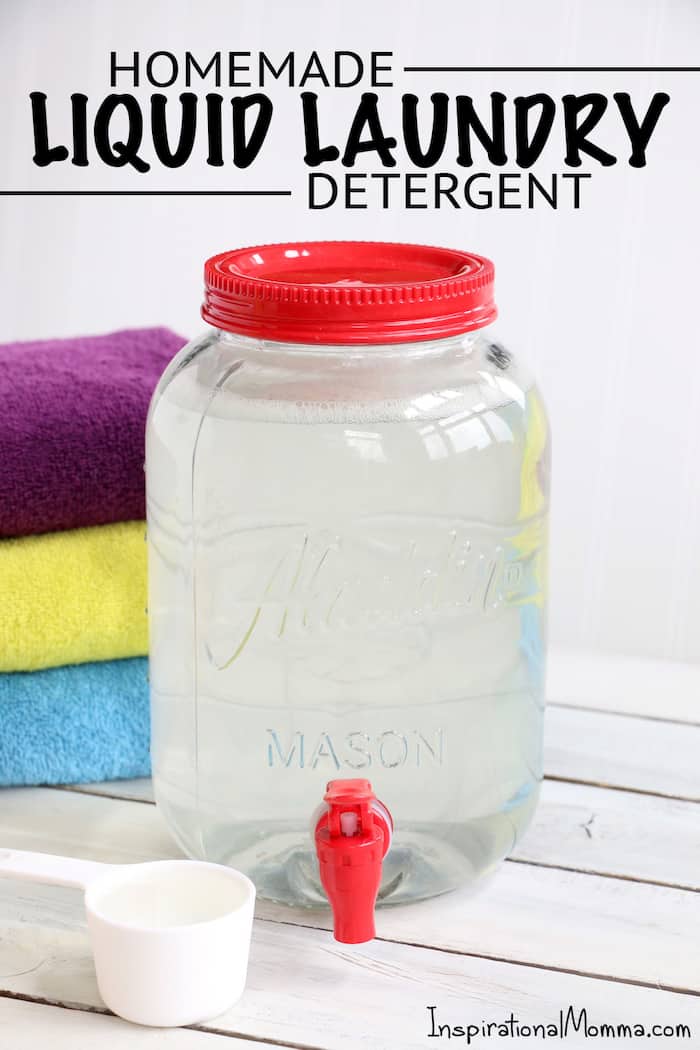 Laundry…my arch nemesis! Just when I think I have won, I look at my family and see they are fully dressed.😩 In no time at all, our hampers once again have dirty clothes in them and the battle starts again. As a mom of four sweethearts, it is 100% realistic to do seven loads of laundry each week. Yes, that is one load every day…365 loads each year!
Laundry is definitely an area that I can save money. If I were to buy basic Tide liquid laundry detergent, I would spend about 18¢ per load. Instead, I have created my own Homemade Liquid Laundry Detergent at just 3¢ per load. It will leave your clothes clean and smelling fresh while saving you money. You can't go wrong with that!
Check out my simple tutorial below and prepare to be amazed!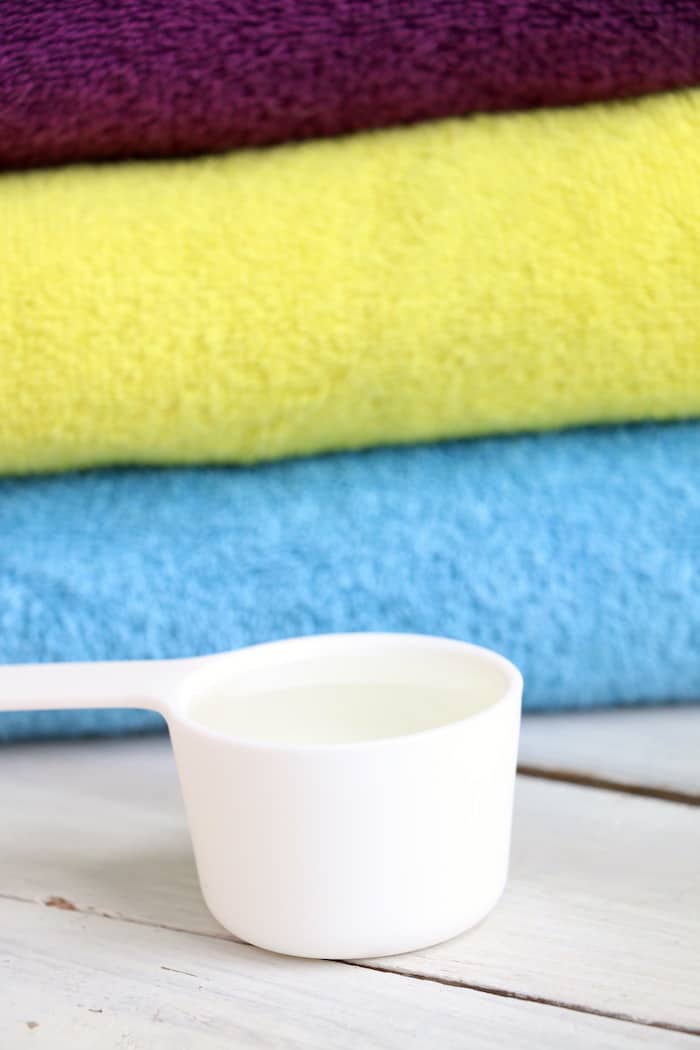 Materials needed for Homemade Liquid Laundry Detergent:
1 gallon hot water
1/4 cup Super Washing Soda
1/4 cup baking soda
1/3 cup castile soap
15 drops of your favorite essential oil
large spoon to stir
1-gallon glass container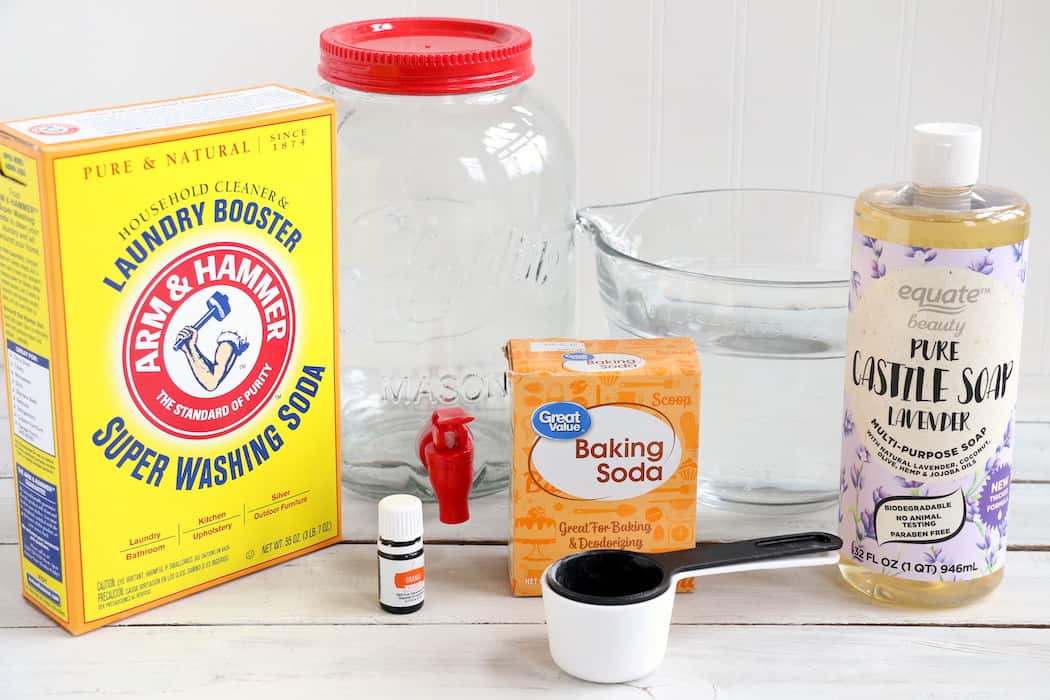 Directions for Homemade Liquid Laundry Detergent:
Add Super Washing Soda and baking soda to glass container.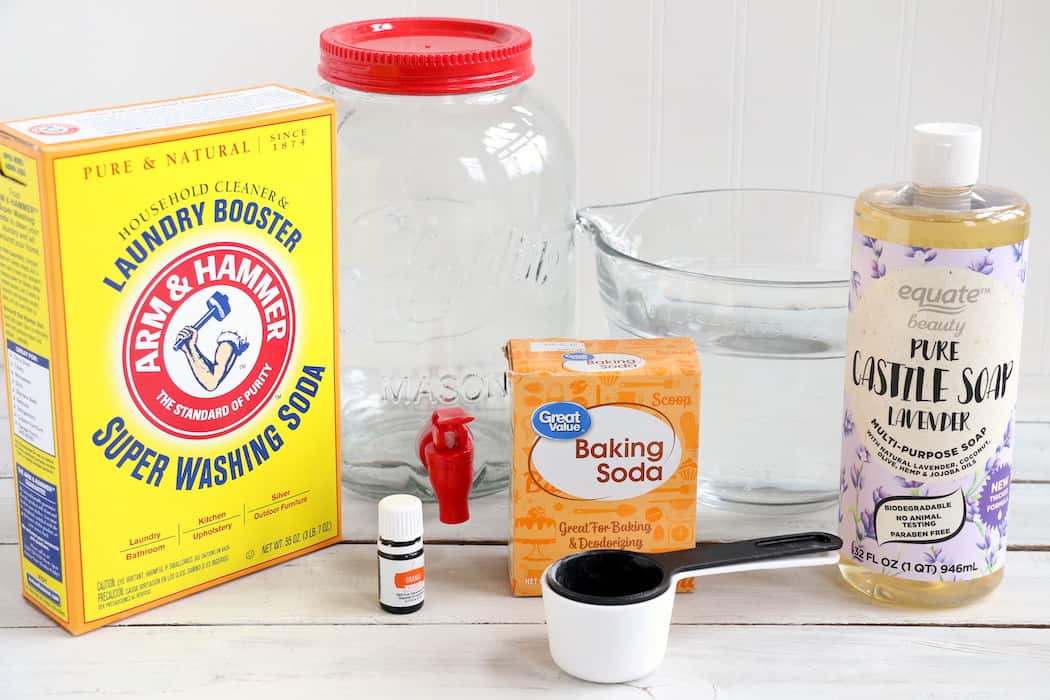 Pour enough water into container until sodas are covered.
Stir with a large spoon until dissolved.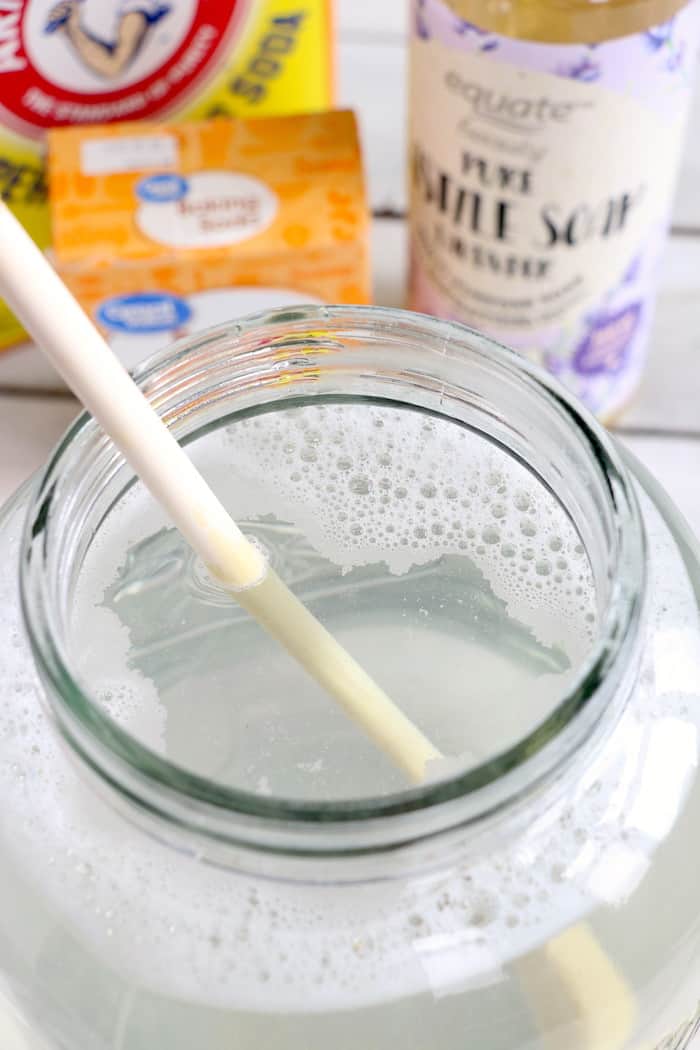 Add remaining water until about 1 inch from the top.
Add castile soap and essential oil. Stir gently. (Be sure to do this after the water is added, or you will have a bubbly mess!)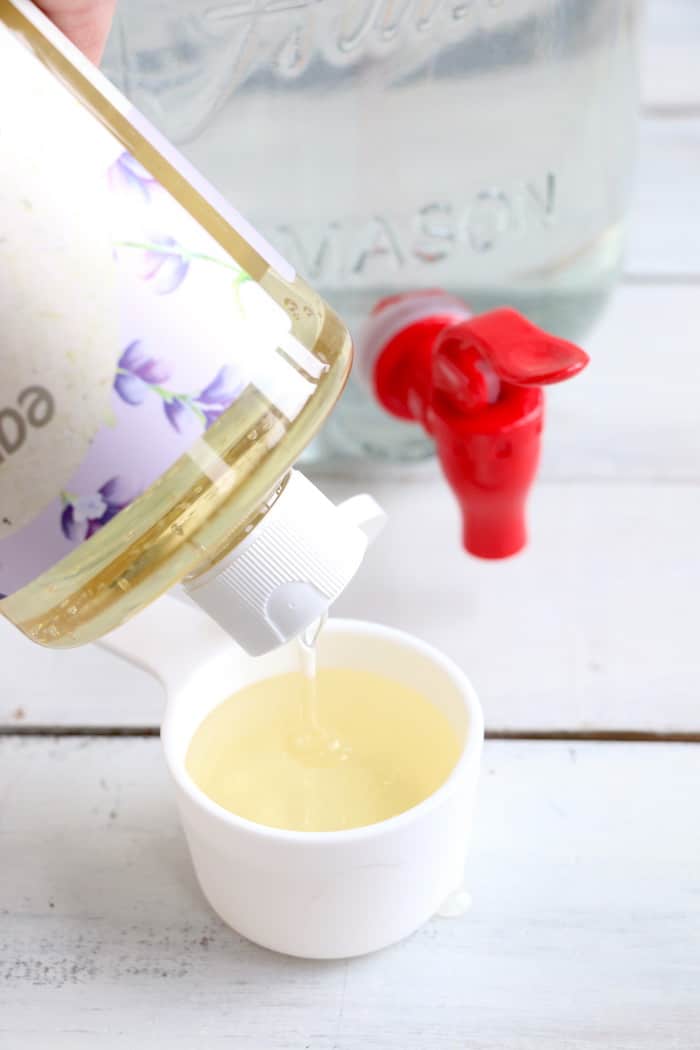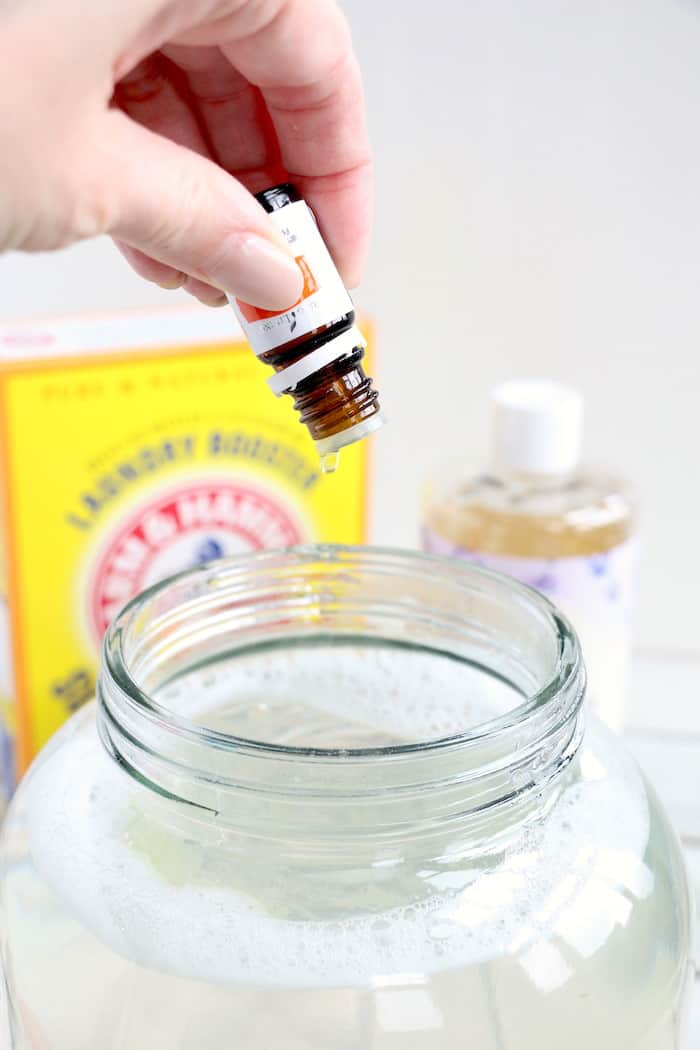 Use 1/3 cup per load of laundry.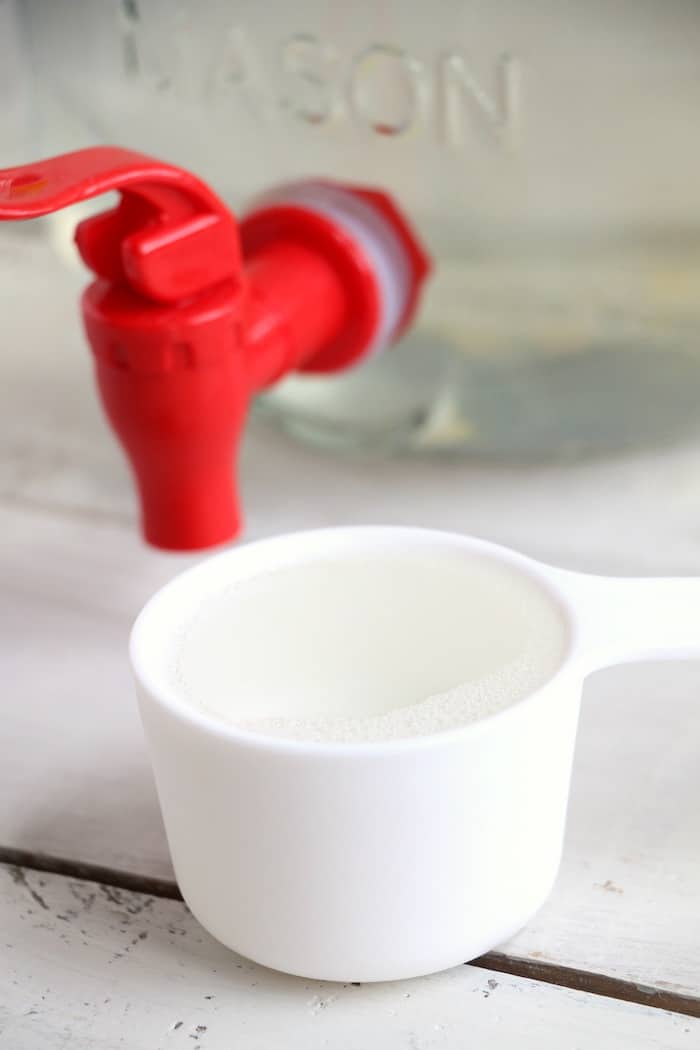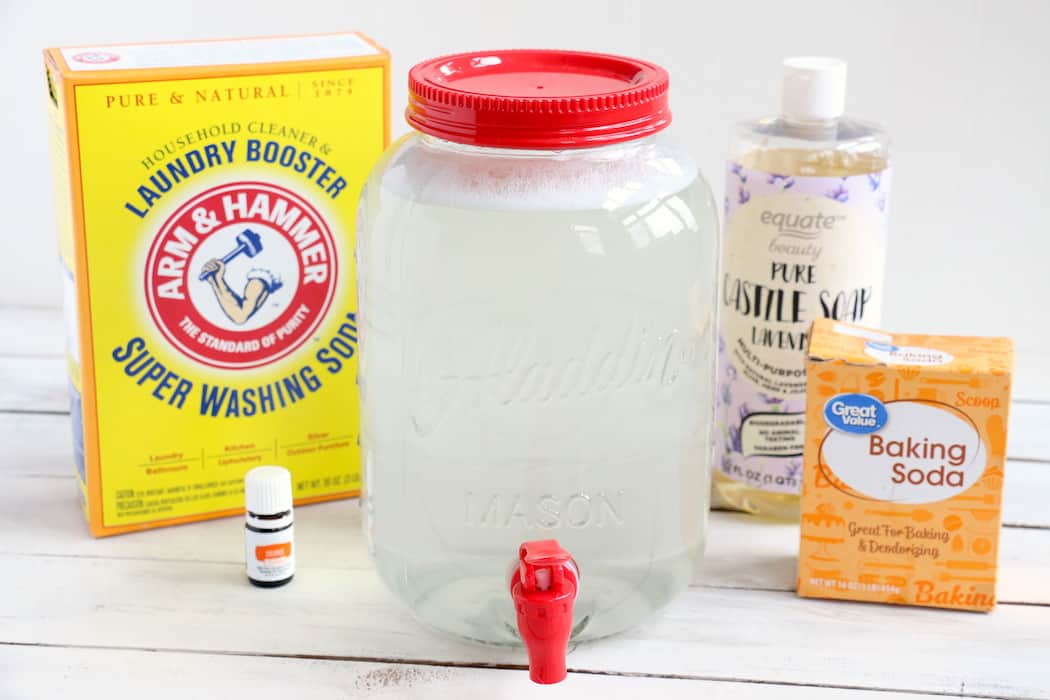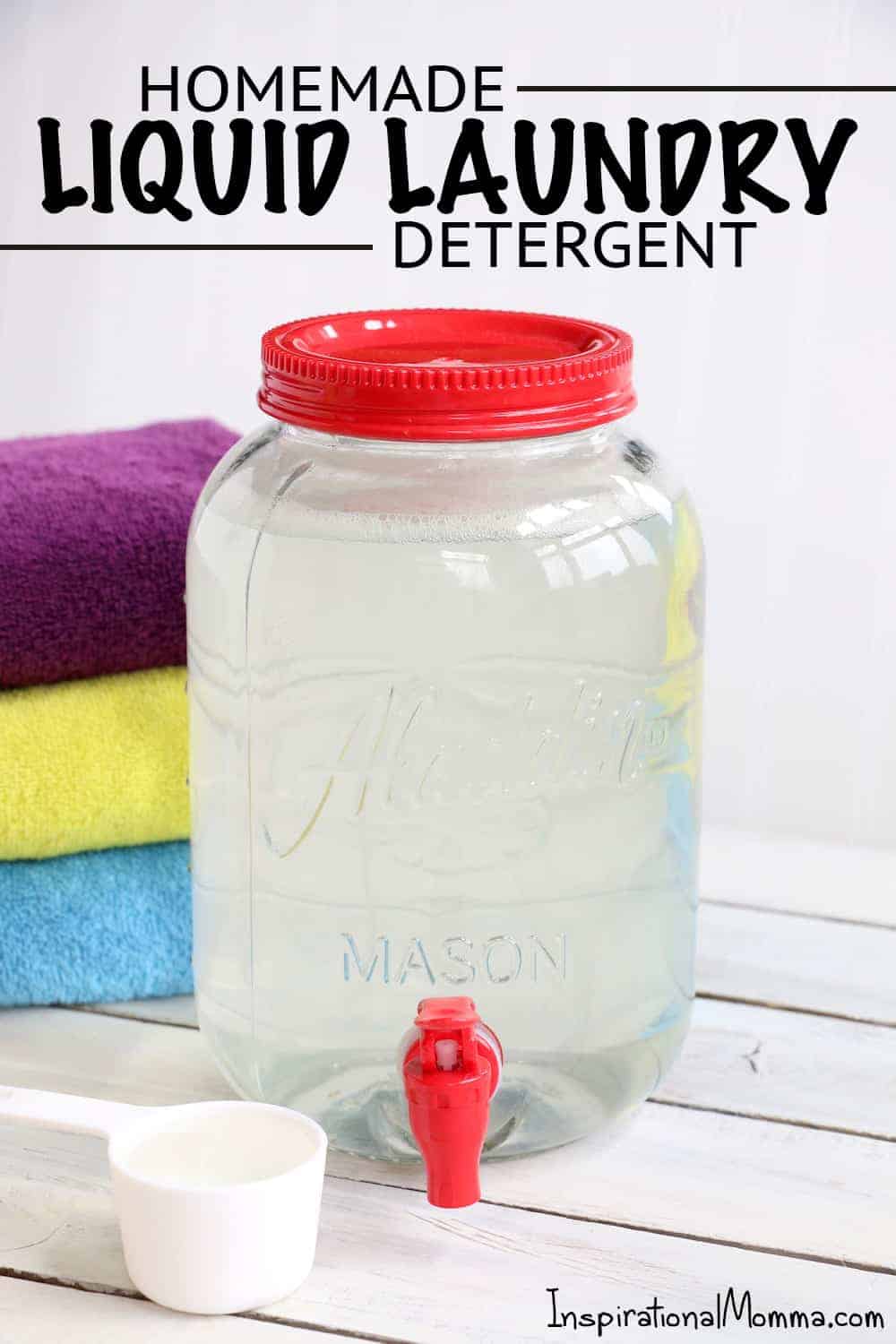 Not a fan of liquid laundry detergent? Check out my Easy DIY Powder Laundry Detergent!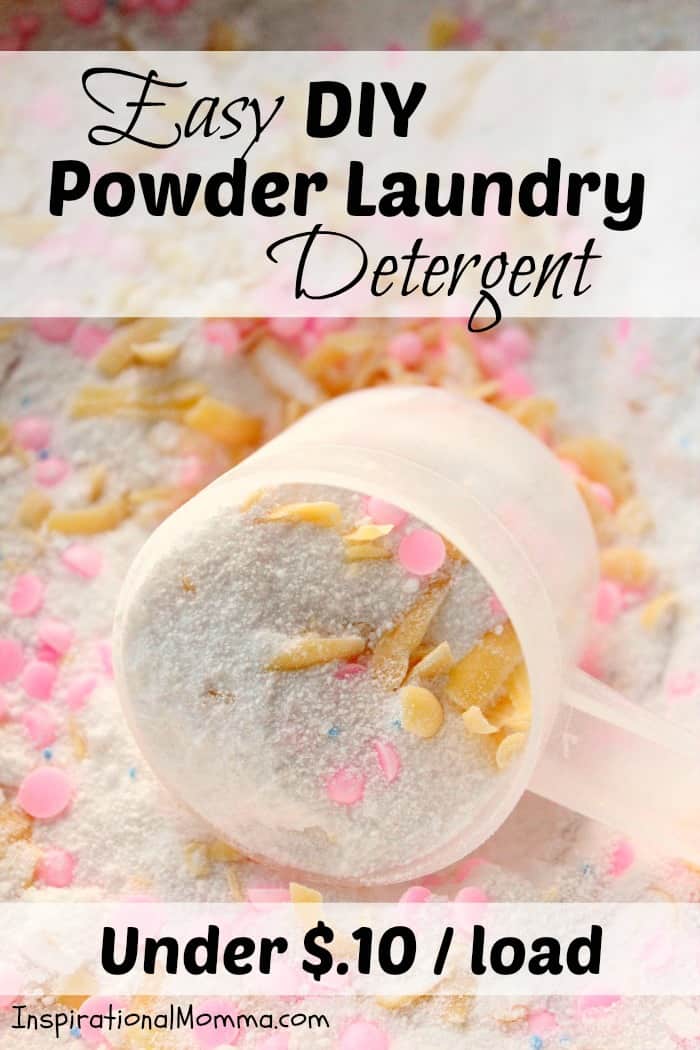 Get Inspired!
Never miss my delicious recipes, cute creations, or household tips!