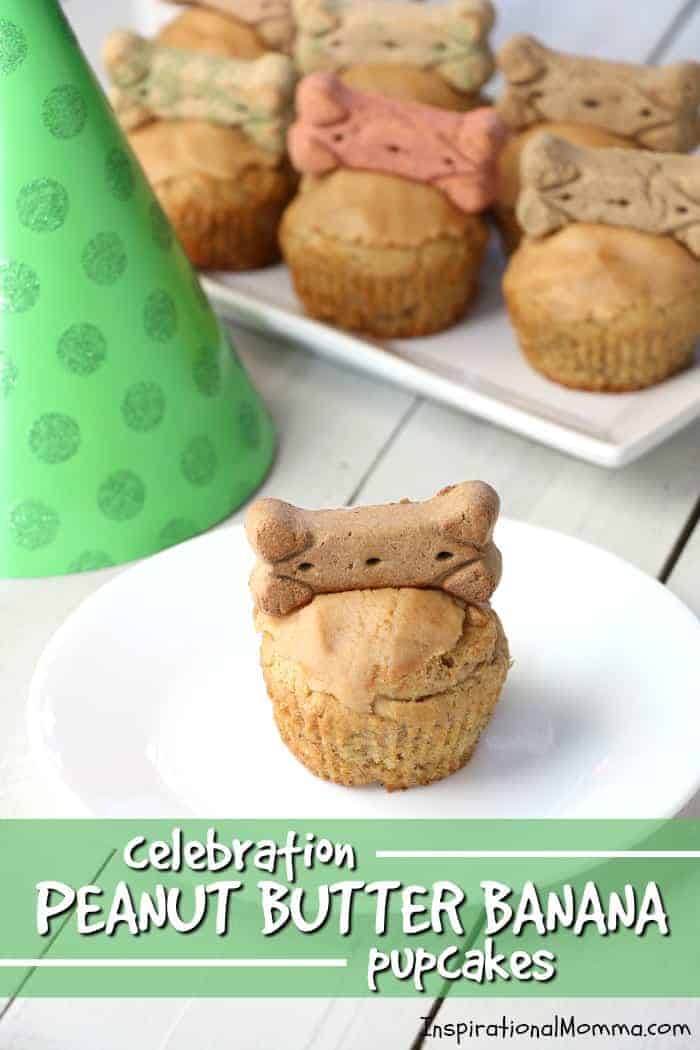 HAPPY BIRTHDAY HUXLEY! Our sweet Huxley recently turned the big "1" and we just had to celebrate! In our house, we love you unconditionally whether you have two legs or four, and we celebrate birthdays the same too! To make this fella's day extra special, we whipped up a batch of Celebration Peanut Butter Banana Pupcakes!
Made with yummy, dog-friendly ingredients, they are a perfect way to show your fur-baby just how awesome they are! Huxley and his sister Luna definitely approve and highly recommend Celebration Peanut Butter Banana Pupcakes to all canines across the globe.
Check out the simple, dog-safe recipe below and get ready to paw-ty!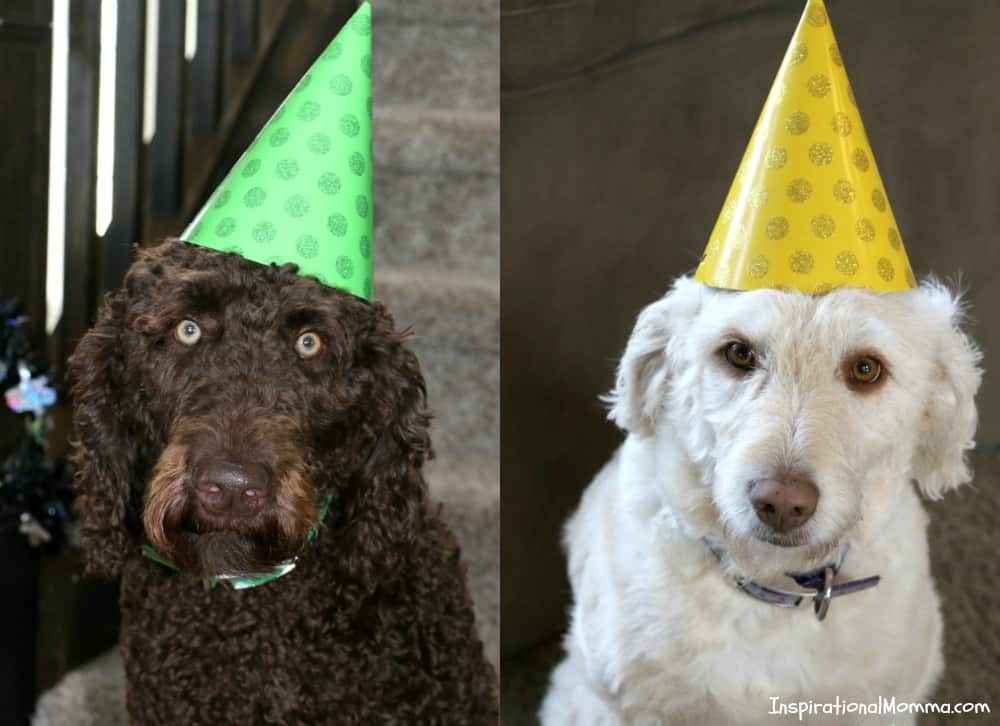 Celebration Peanut Butter Banana Pupcakes Ingredients:
Pupcakes:
2 tbsp peanut butter
2 tbsp oil
1 medium banana, mashed
2 tbsp honey
1 egg
1/2 cup flour
1/2 tsp baking soda
1/4 tsp baking powder
Frosting:
3 ounces cream cheese, softened
3 tbsp peanut butter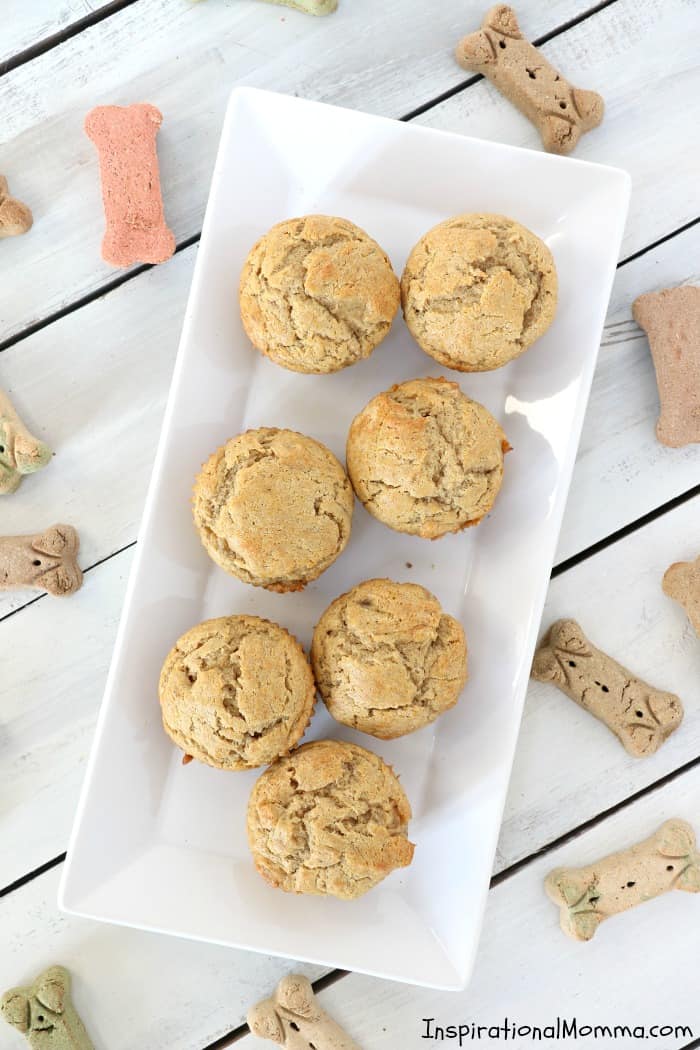 Celebration Peanut Butter Banana Pupcakes Ingredients:
Yeilds 8-10 pupcakes, depending on the size
Preheat oven to 350°F.
Insert liners into a cupcake pan.
Combine peanut butter, oil, banana, and honey.
Add egg, flour, baking soda, and baking powder until combined.
Fill cupcake liners half way, using all the batter.
Bake 15-20 minutes or until a toothpick comes out clean.
For frosting, combine cream cheese and peanut butter completely.
Cool pupcakes completely before frosting.
Store in refrigerator.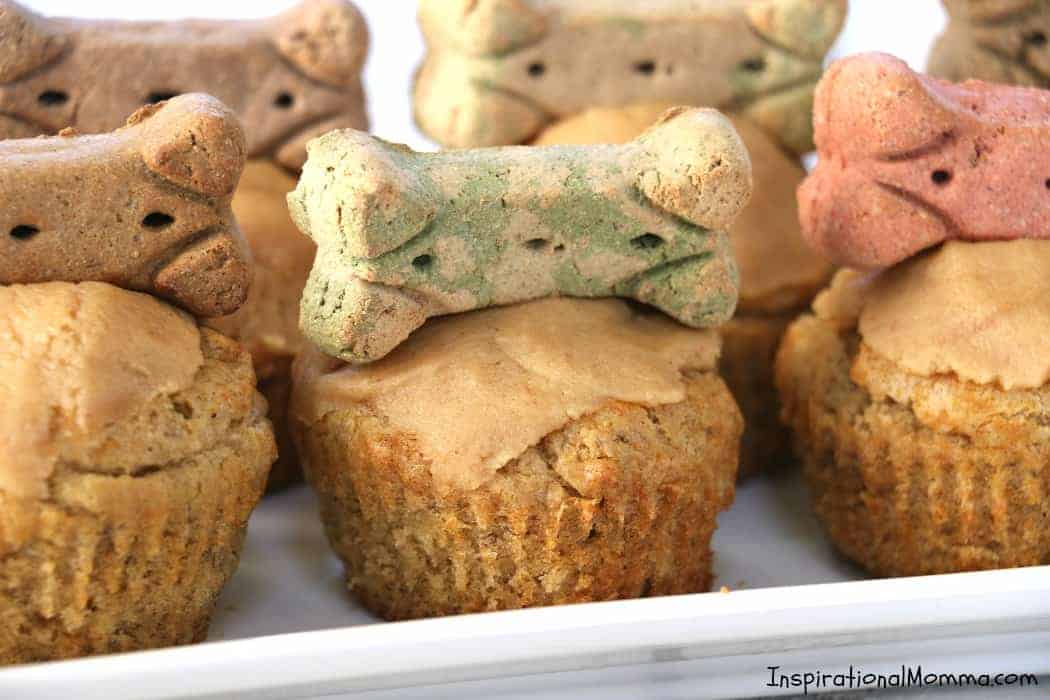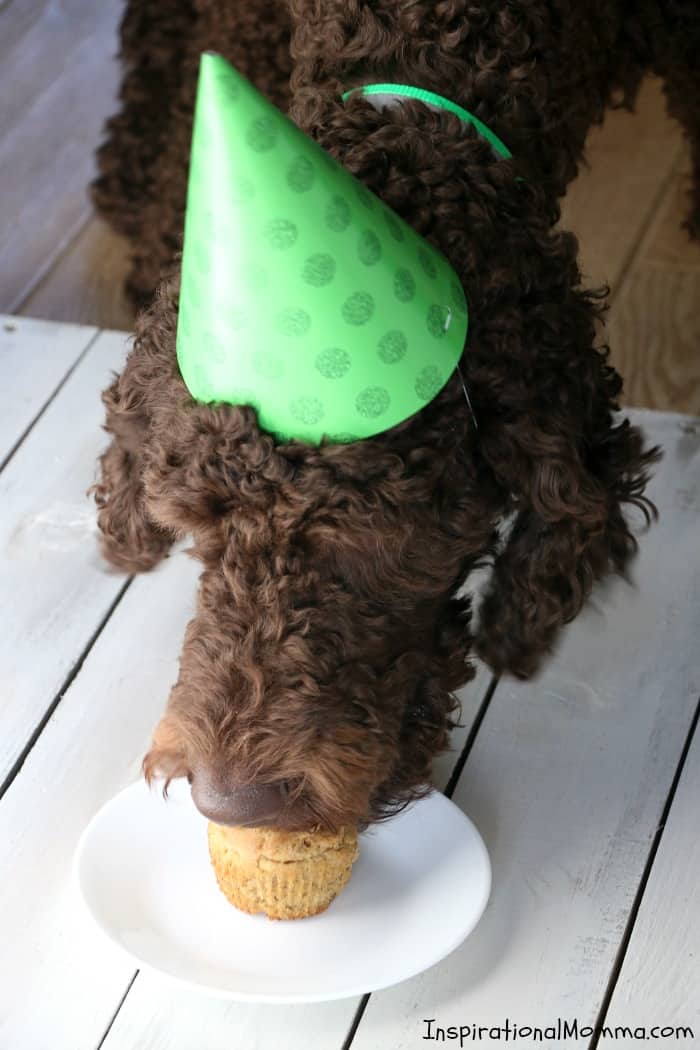 Get Inspired!
Never miss my delicious recipes, cute creations, or household tips!