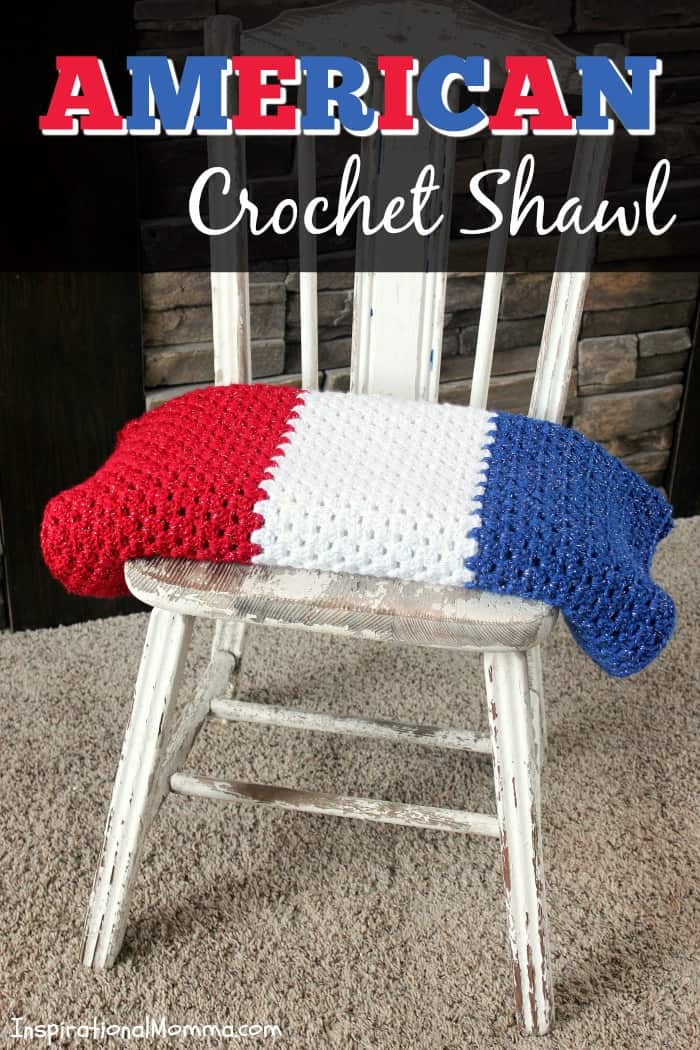 "I am proud to be an American, where at least I know I'm free..."
Lee Greenwood nailed it on the head with the song God Bless the U.S.A. No matter how many times I find myself complaining, I am always reminded of just how fortunate we are to this in this amazing country. Since my childhood, I have seen American flags waving proudly all around me. My great-grandmother led the way and taught us all to be proud of the country we live in, never being ashamed to show off our patriotism.
When my mother-in-law asked if I would like to share her latest creation on my blog, I didn't hesitate once when she showed me this American Crochet Shawl. It is simply gorgeous and represents the pride that was instilled in me at a very young age. While it is a very warm and soft shawl, it can also be displayed throughout your house in a variety of ways, adding an eye-catching piece to your home decor.
The pattern that she created for this American Crochet Shawl has a very similar look to a granny-square but is stitched in a straight line instead. This type of stitch is actually very simple for a beginning crocheters. To complete it, you have to know how to create a chain, a single crochet, and a double crochet.
Since I began crocheting over ten years ago, I have continued to be amazed at the awesome projects that can be created with these simple stitches! And this project is no exception!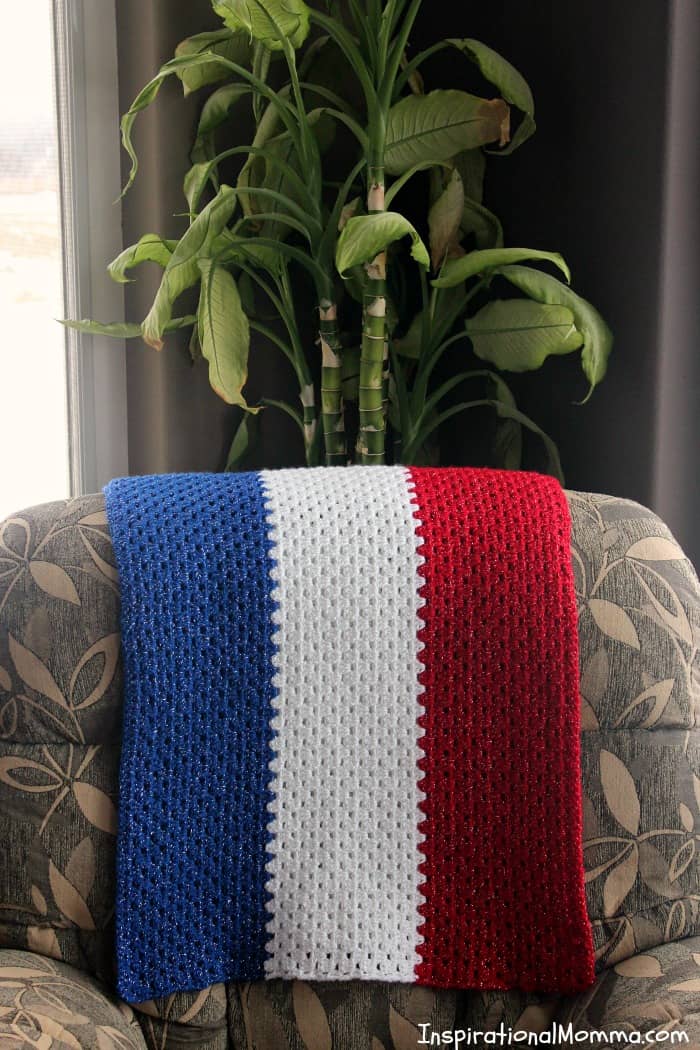 The yarn of choice for this American Crochet Shawl is very unique with small strands of metallic pieces woven throughout. The actual brand is I Love This Yarn (Metallic). I would also strongly suggest investing in an awesome set of crochet hooks. With it, you will ensure that you have every hook you will ever need, and (best of all) the price is minimal at just $6.29.
Ready to create? Check out my free printable pattern for this American Crochet Shawl here!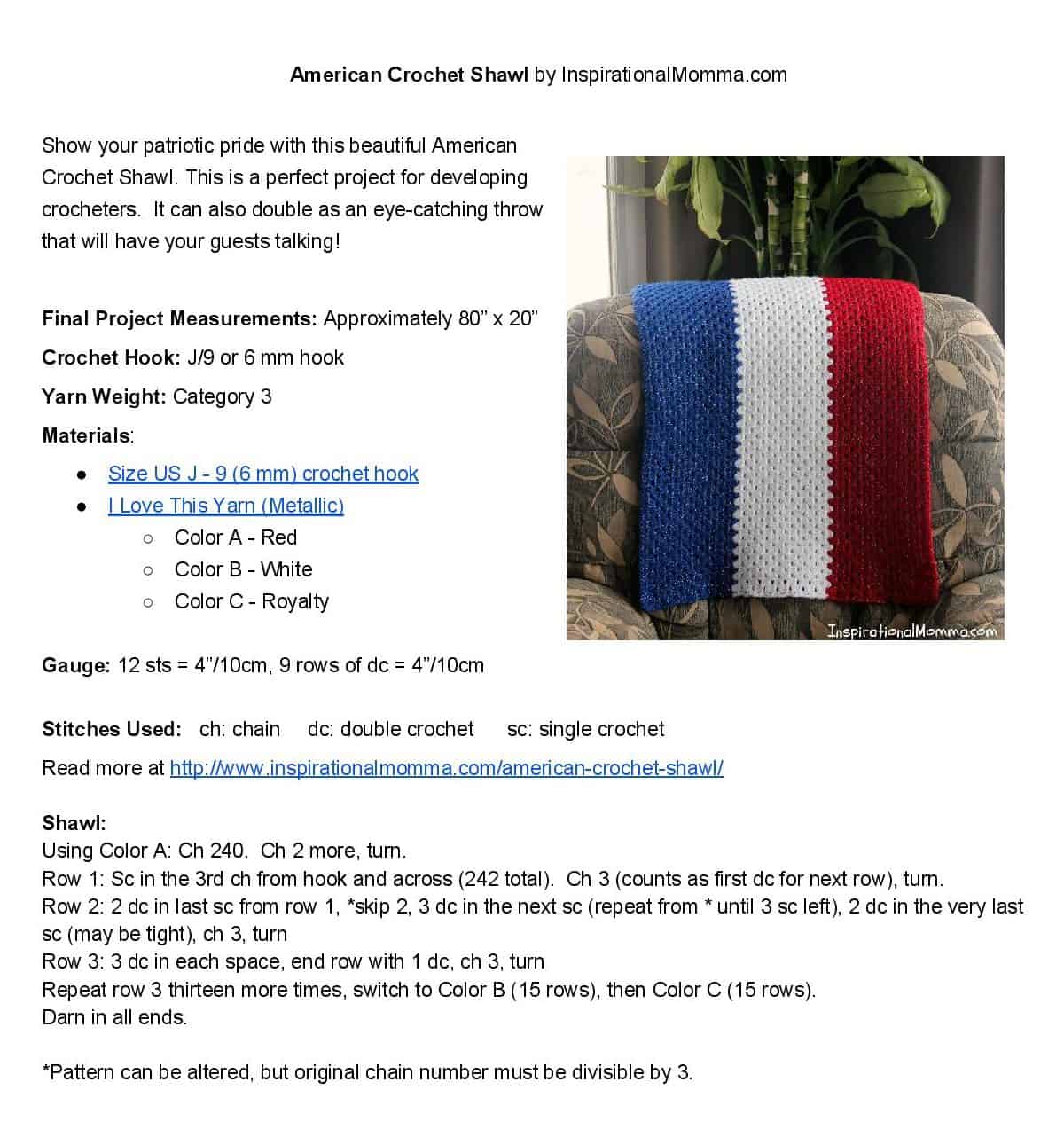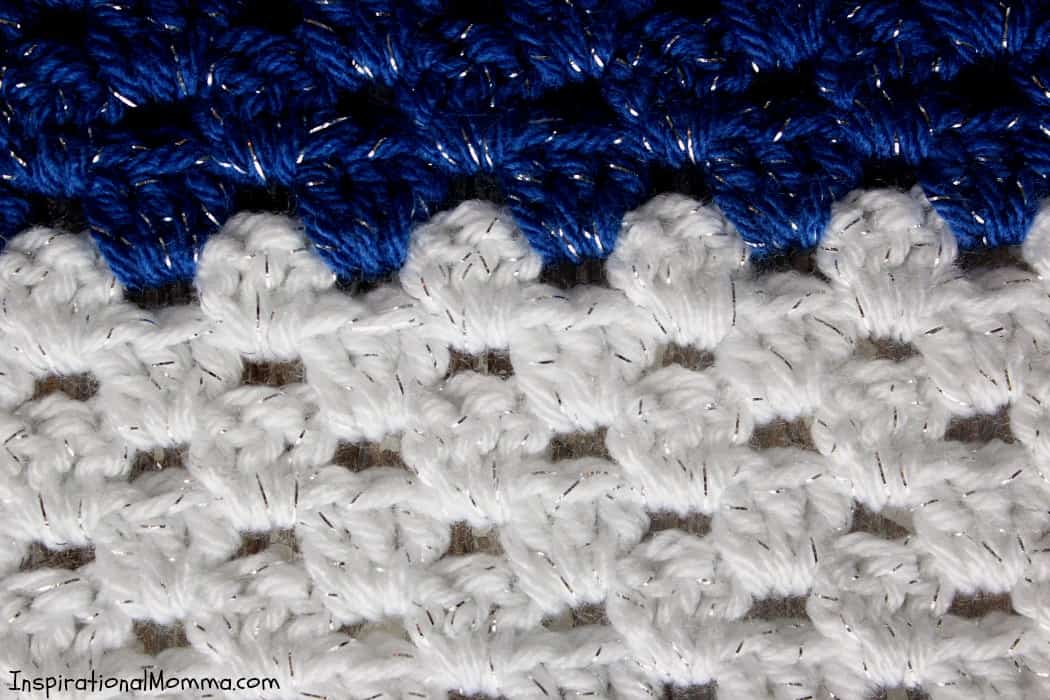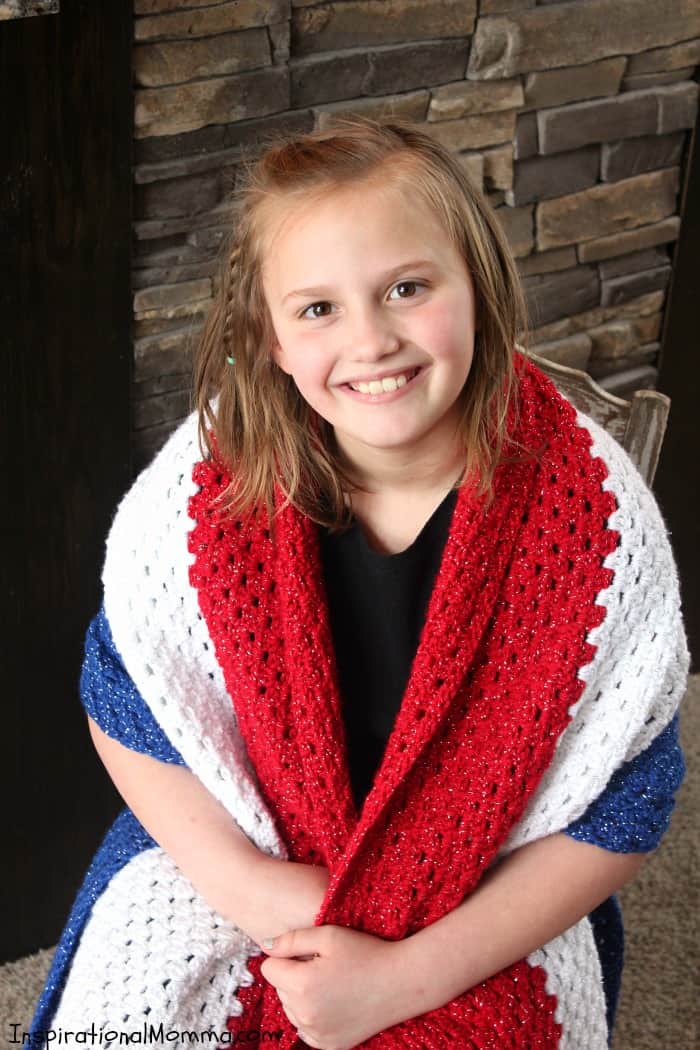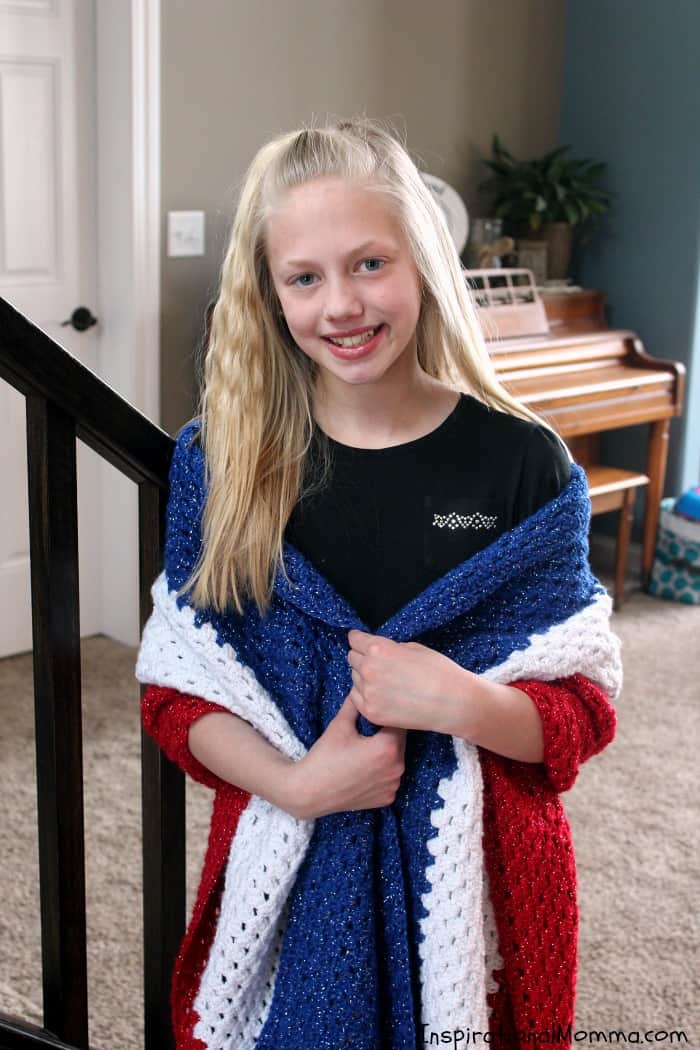 Get Inspired!
Never miss my delicious recipes, cute creations, or household tips!