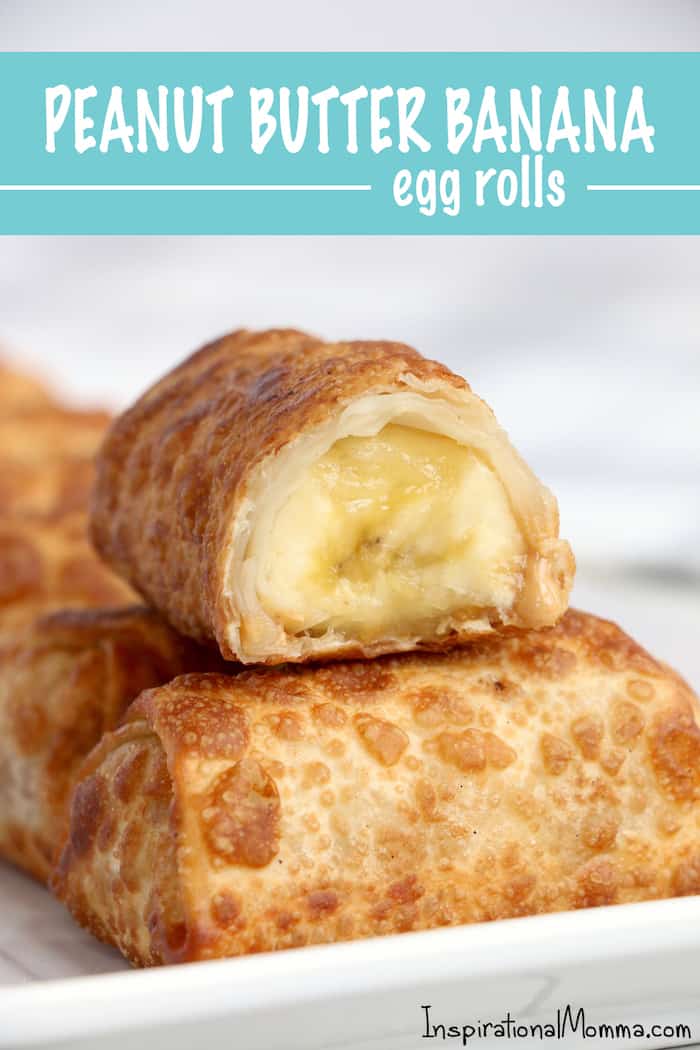 Hey egg roll lovers…this one is for you! When it comes to egg rolls, I am not fussy. I have found so many delicious combinations that can be stuffed into that crispy wrapper, and this Peanut Butter Banana Egg Roll Recipe has definitely passed the test!
A crispy egg roll wrapper filled with creamy peanut butter and a sweet banana makes a perfect dessert! Whether for breakfast, lunch, dinner, or just because, they will satisfy that sweet tooth.
Check out the yummy recipe below!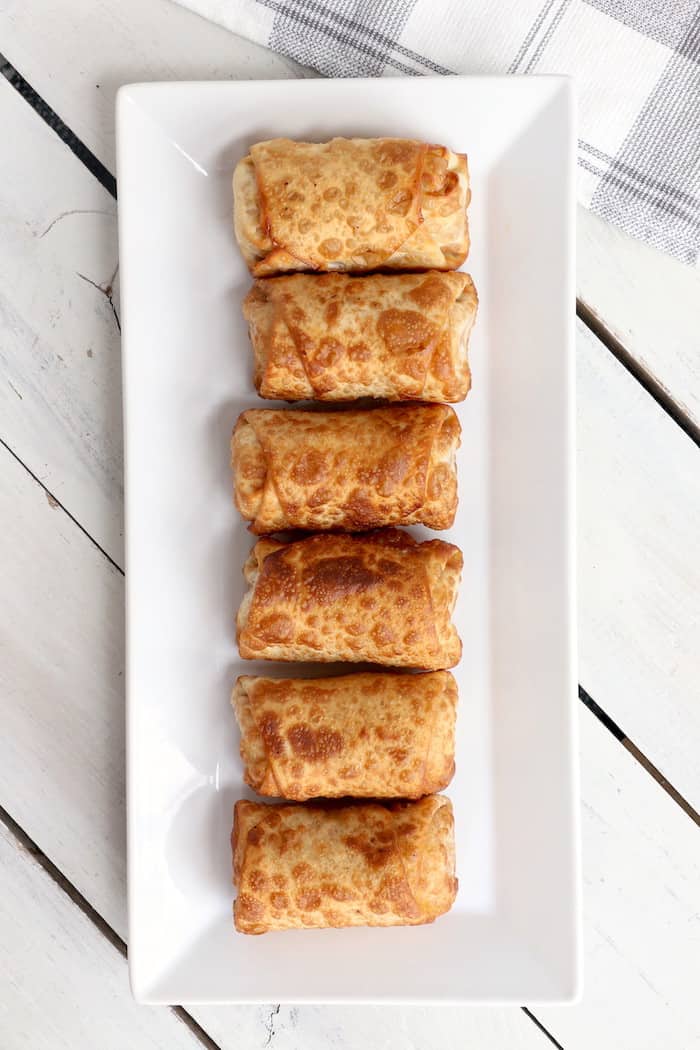 Ingredients for Peanut Butter Banana Egg Roll Recipe:
4 bananas, cut in half
1/4 cup peanut butter
8 egg roll wrappers
2-3 cups oil for frying
Directions for Peanut Butter Banana Egg Roll Recipe:
Spread a tablespoon of peanut butter in the middle of each egg roll wrapper.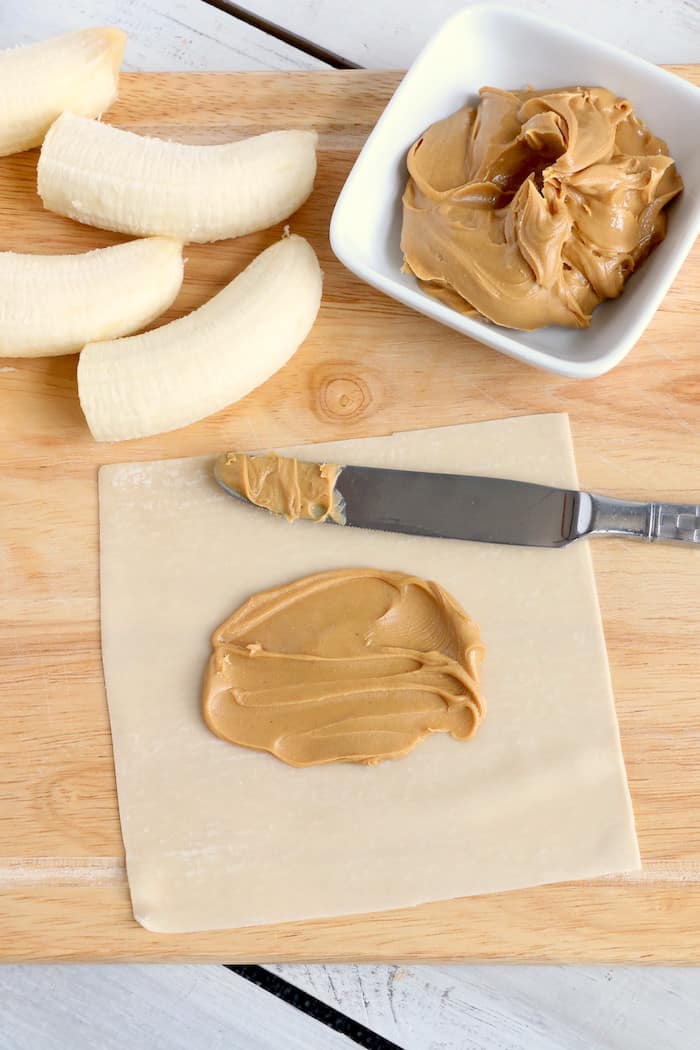 Place half of a banana on top of peanut butter.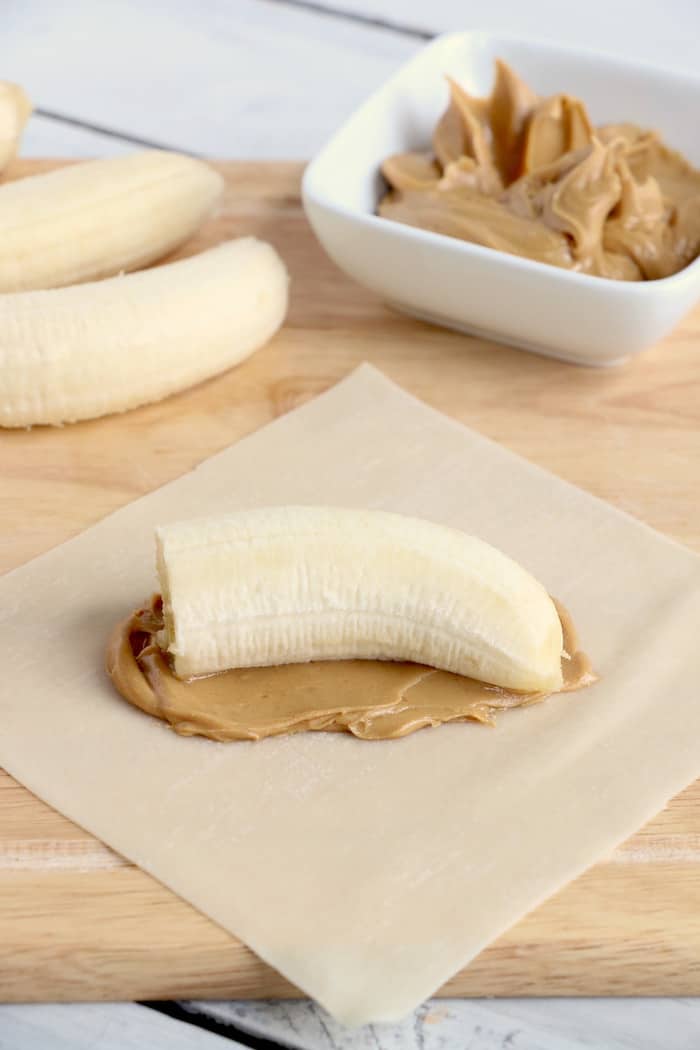 Fold the sides of the wrapper in, the bottom up, and finally roll into a delicious egg roll. Use a dab of water to secure the end down.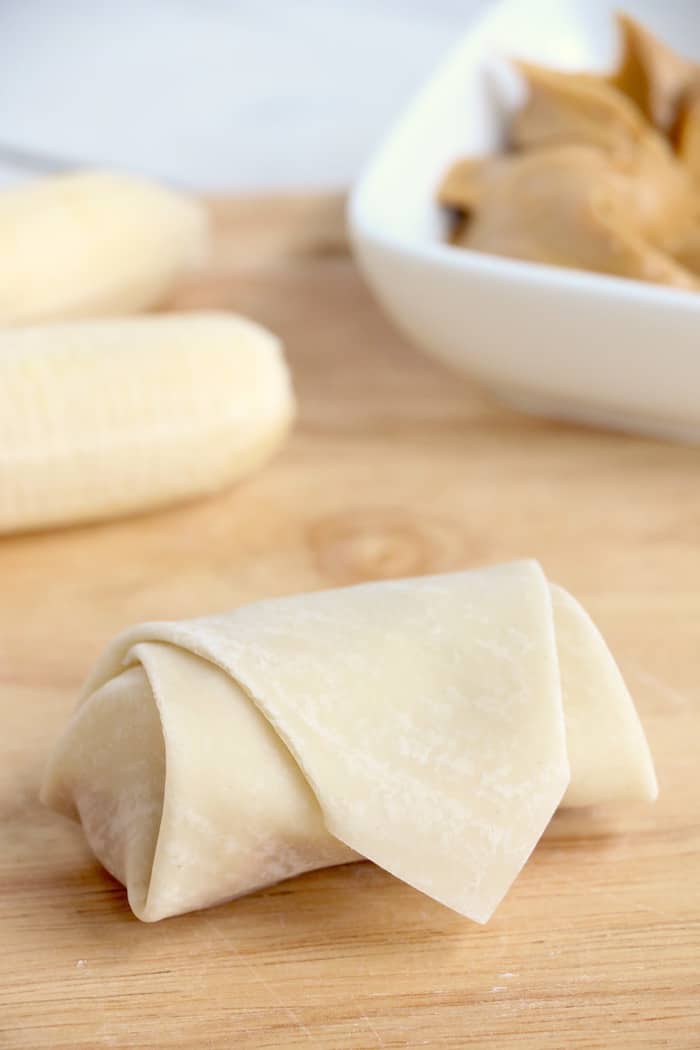 Fry egg rolls in oil heated to 300 degrees for about 2-3 minutes, rotating them to make sure all sides are lightly golden.
Allow to cool on a paper towel.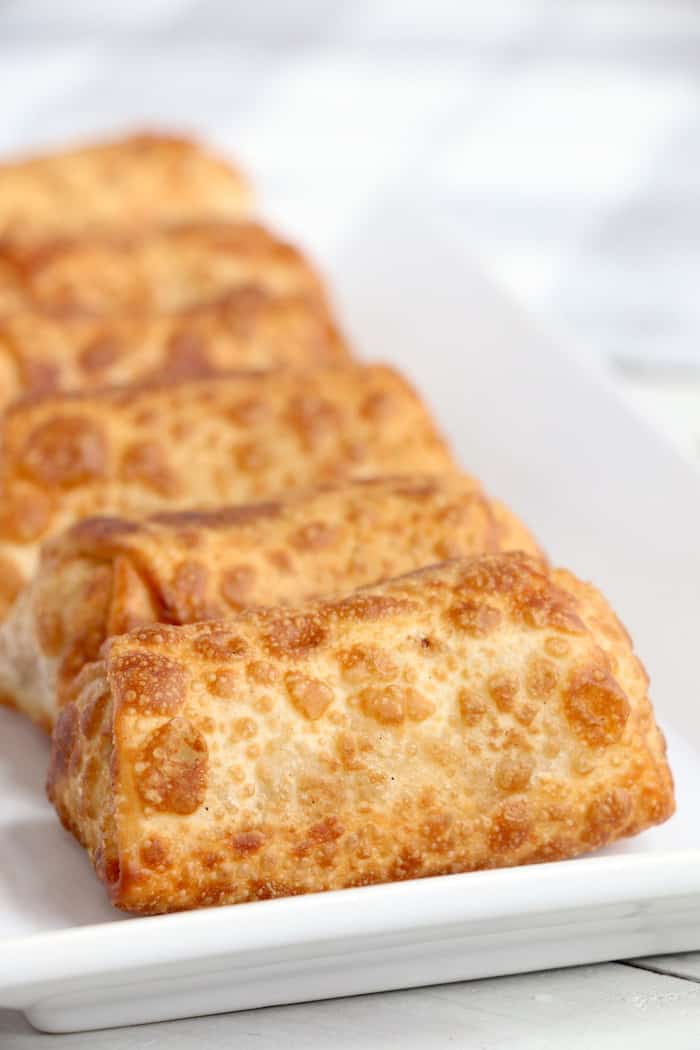 Yield: 8
Peanut Butter and Jelly Roll Up Recipe
Ingredients
1 tube crescent rolls, 8 oz
1/3 cup creamy peanut butter
1 oz cream cheese
1/4 cup plus 1 tbsp sugar
1/2 cup strawberry jam
2 cups vegetable oil
Instructions
Put peanut butter, cream cheese, and 1 tbsp sugar in a microwavable bowl.
Microwave for 30 second intervals, stirring after each, until sugar is dissolved and mixture is smooth.
Roll crescents out on a non-stick surface.
Join all 8 crescents together by pinching the seams, creating a large rectangle.
Using a pizza cutter, cut the dough into 8 equal squares.
Place 1/8 of peanut butter mixture in the middle of each crescent square.
Top peanut butter with 1 tbsp of strawberry jam.
Roll each crescent over the filling, gently pinching the end to seal it to the opposite side.
Carefully place rolls, two at a time, into hot oil. (About 375 degrees)
Fry on each side until golden brown. This will take about 2 minutes total.
Remove rolls from pan and place on a baking sheet lined with paper towel.
Allow to cool 5 minutes, then roll in remaining sugar.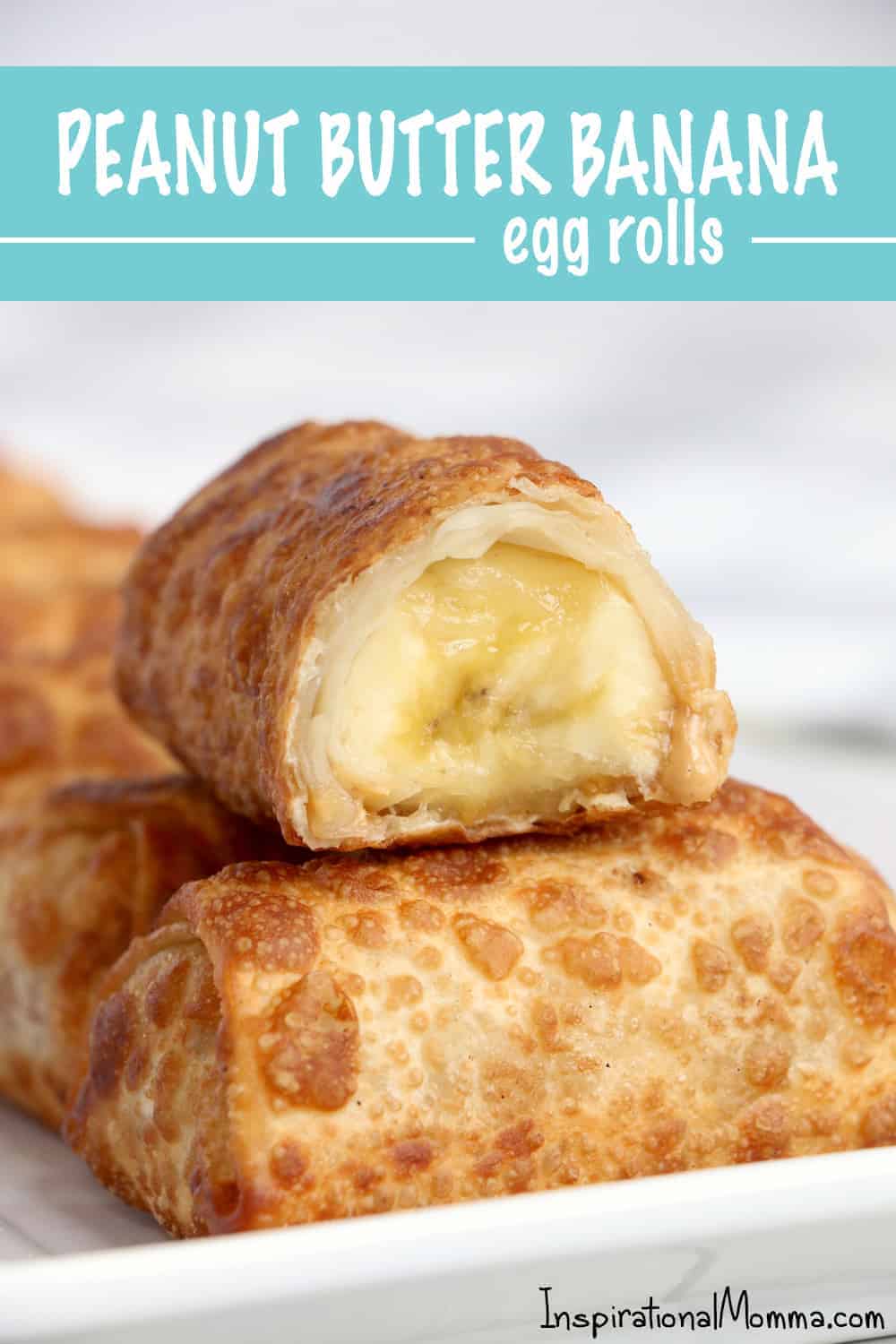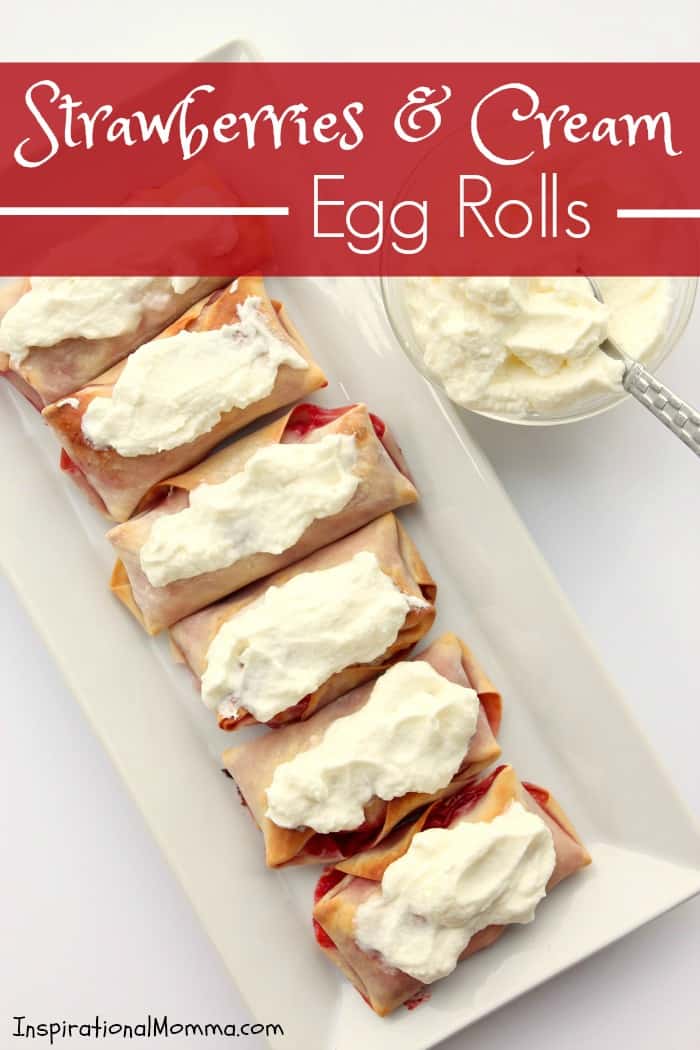 Get Inspired!
Never miss my delicious recipes, cute creations, or household tips!