What Goes with Grilled Cheese
Today, we're talking about what goes with grilled cheese. Of course, we all know the classic combo of grilled cheese and tomato soup, but there's so much more to enjoy with everyone's favorite toasted cheesy sandwich.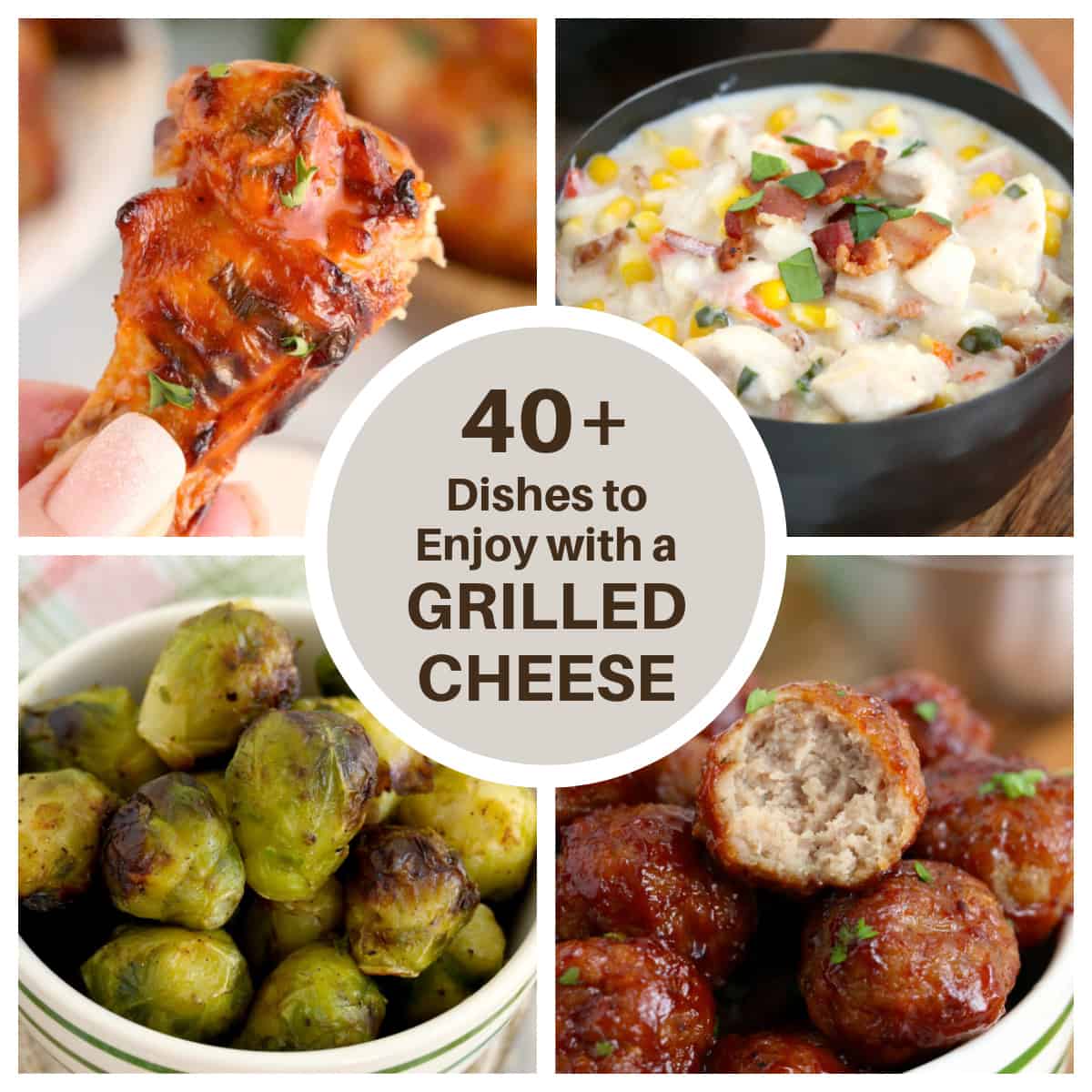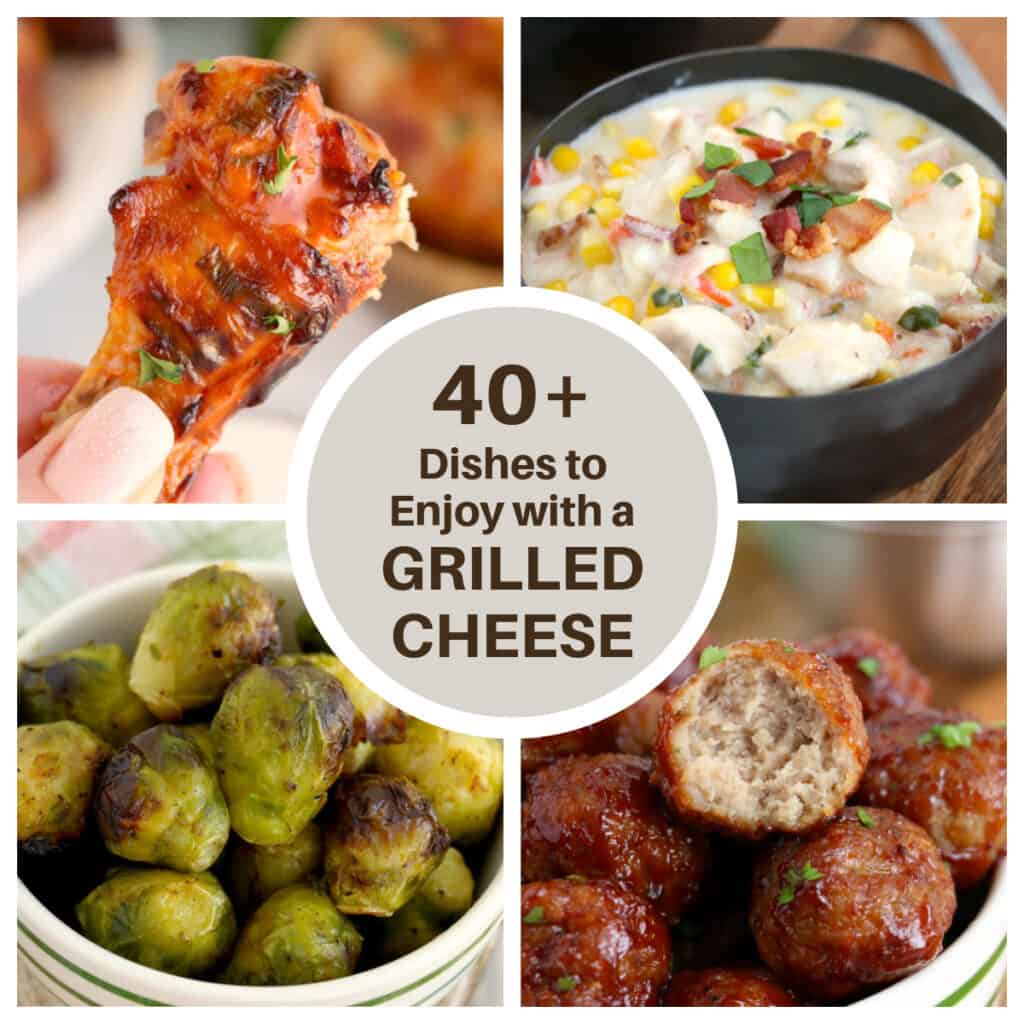 The thing I really love about grilled cheese sandwiches is that they can be either a main course or a pairing for another main. They're just so versatile. I love to serve them up as a quick, delicious family meal, but I also love to bring them to potlucks for a blast from the past when things were simpler.
All that toasted bread and cheesy filling seem to satisfy everyone, no matter their tastes. It's that toasted bread and melty cheese combo that makes these sandwiches so versatile and so easily paired with so many different flavors.
Why You'll Love These Recipes
They're full of flavor, and they're all so easy to make.
The flavors in these recipes make the perfect complement to the toasty, cheesy sandwiches we love.
There's so much variety here, you're sure to find something you love.
Why These Recipes Work
From main courses to dips and sides, these recipes work because they complement the ooey gooey cheesiness of grilled cheese sandwiches perfectly.
Think about what makes a grilled cheese for a second. The buttery toasted bread used pairs with just about anything you can think of. Toasted bread is perfect with everything from chicken to seafood. Of course, we can't forget that melty cheese. Can you think of anything that isn't made better with cheese? I sure can't!
Using these recipes, you can make grilled cheese the absolute star of the show, or you can incorporate it into a larger overall meal that can really feed a crowd. It's totally up to you!
What Goes with Grilled Cheese
Now we come to the good stuff. The recipes! This list has everything from dips and jalapeno poppers to honey chicken and so much more! Of course, they all make a great flavor combination with your grilled cheese sandwiches of choice. Check it out!
What Goes with Grilled Cheese
Try These Delicious Recipes with Your Grilled Cheese
Whether you want the heat of jalapeno poppers with your grilled cheese or you'd like something a little milder, you'll find something on this list. There's no end to the possibilities when it comes to grilled cheese, so give these a try. I guarantee you'll find something - probably a lot more than one - that you love.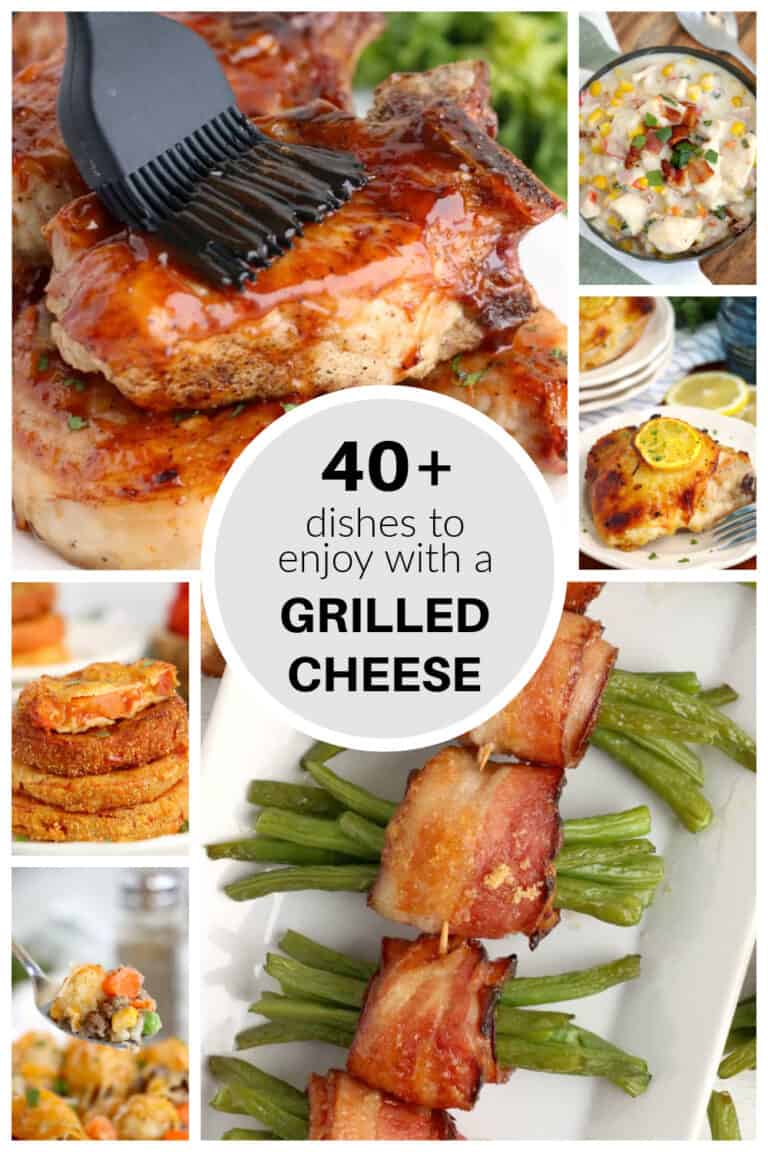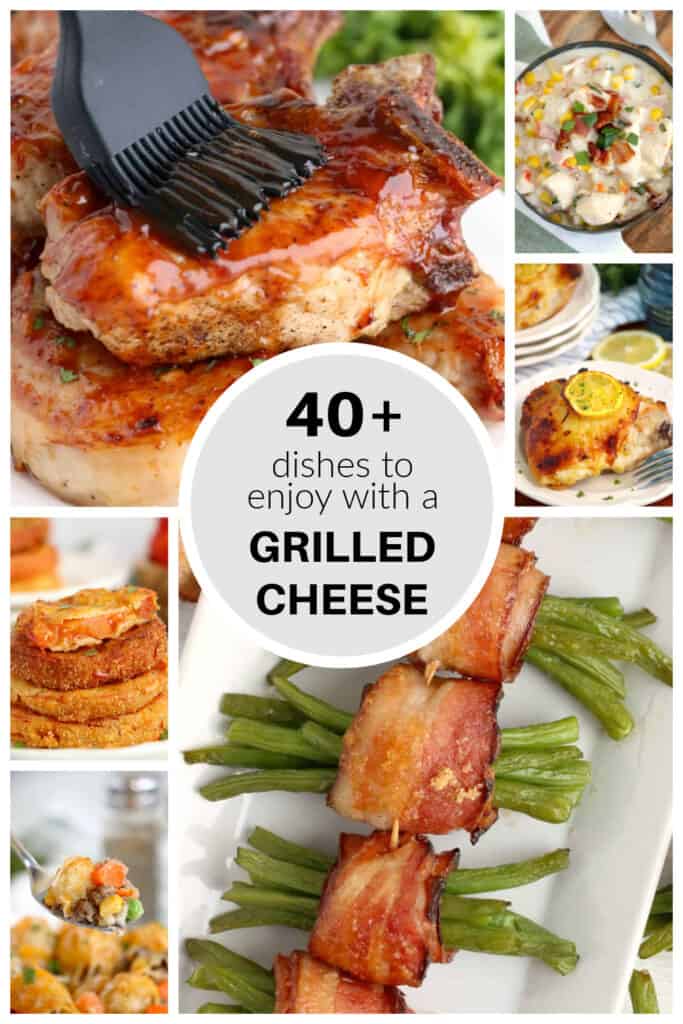 Get Inspired!
Never miss my delicious recipes, cute creations, or household tips!