Reversible Thanksgiving/Christmas Blocks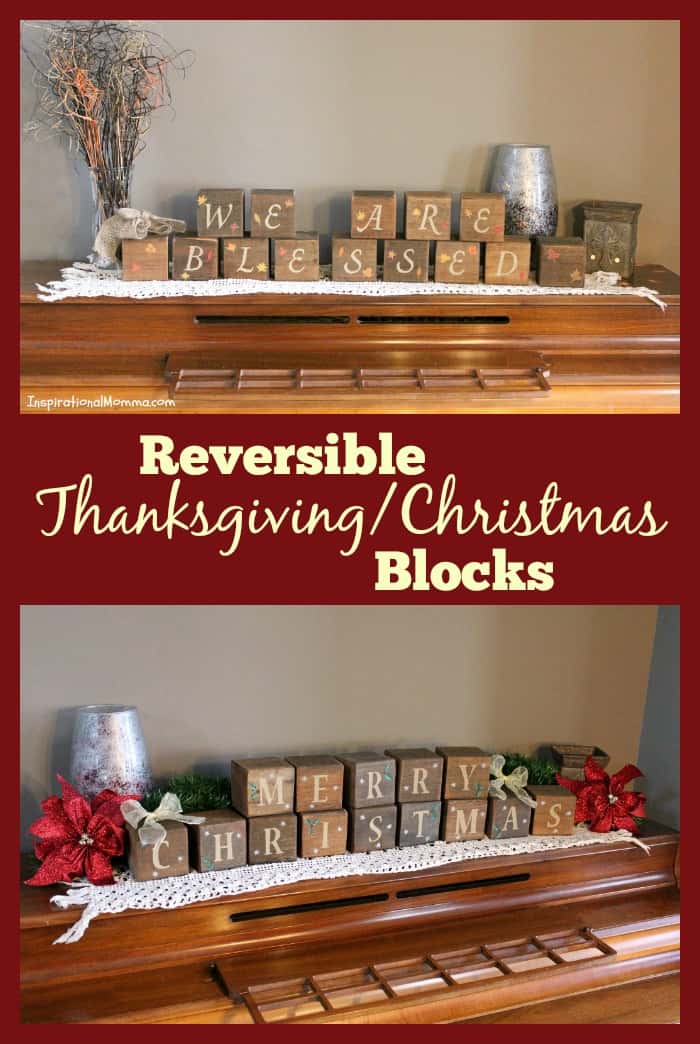 It's the most wonderful time of the year. No really...I'm being serious! I am not only guaranteed amazing meals, but I also know that I will be surrounded by people that I love and the laughter will be endless. It is also the time of year that my husband "allows" me to basically turn our house upside-down and sprinkle everything with decorations.
Recently, I added a new piece to my decoration collection. These Reversible Thanksgiving/Christmas Blocks were affordable and so simple to create myself. As I was planning my project, I priced out some 4" x 4" posts from a local store and was a bit turned off by the price. Even though I really wanted to make these blocks, I was reluctant to pay for new wood. I was determined to find and recylce some unwanted posts and bring them back to life. Just a few days laters, I found out my brother-in-law replaced his old cedar deck railings and was going to turn them into a bonfire! Bingo!!! Just what I needed! Check out my Materials List and How-To Instructions below to find out how you have create your very own!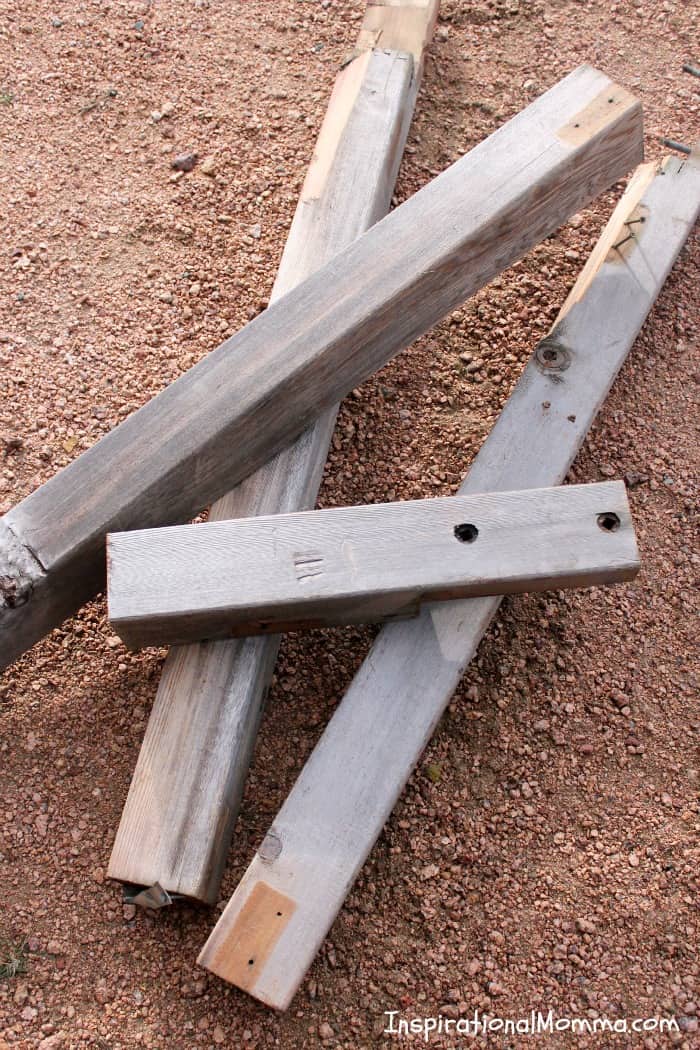 Materials List:
14 - 4" x 4" blocks
stain (only if desired)
acrylic paints
paintbrushes
reusable 2" stencils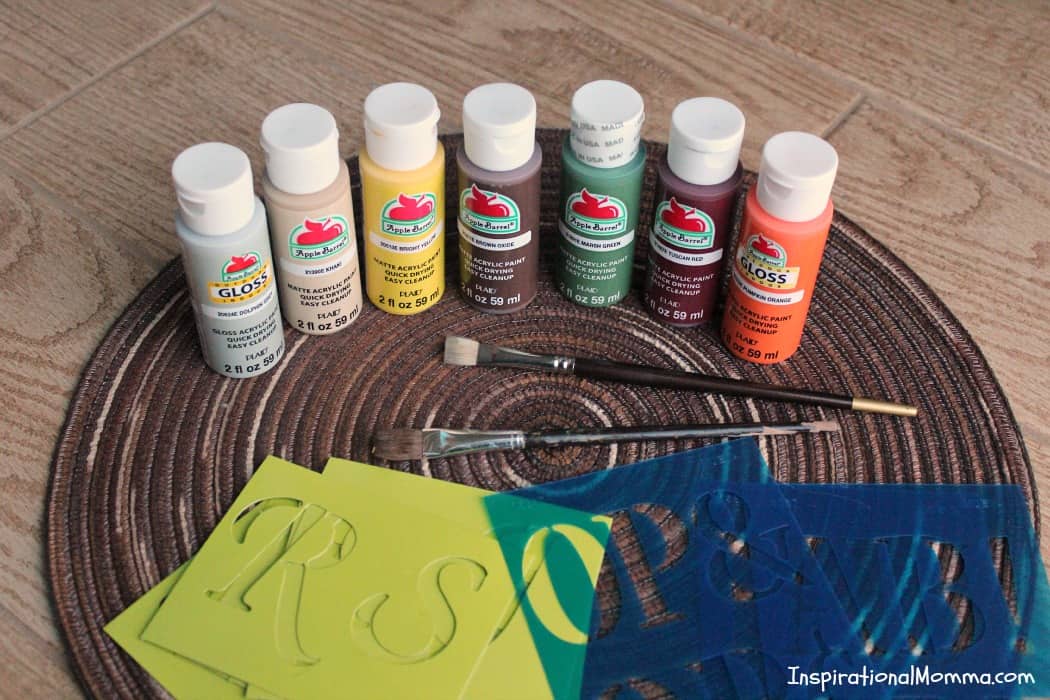 How-To Instructions:
1. Cut 4" x 4" (actually 3.5" x 3.5") blocks out of recycled deck posts. Thankfully, before I began sawing, my husband informed me that 4" x 4" posts are actually only 3.5" x 3.5".
2. Sand any rough edges off to avoid slivers.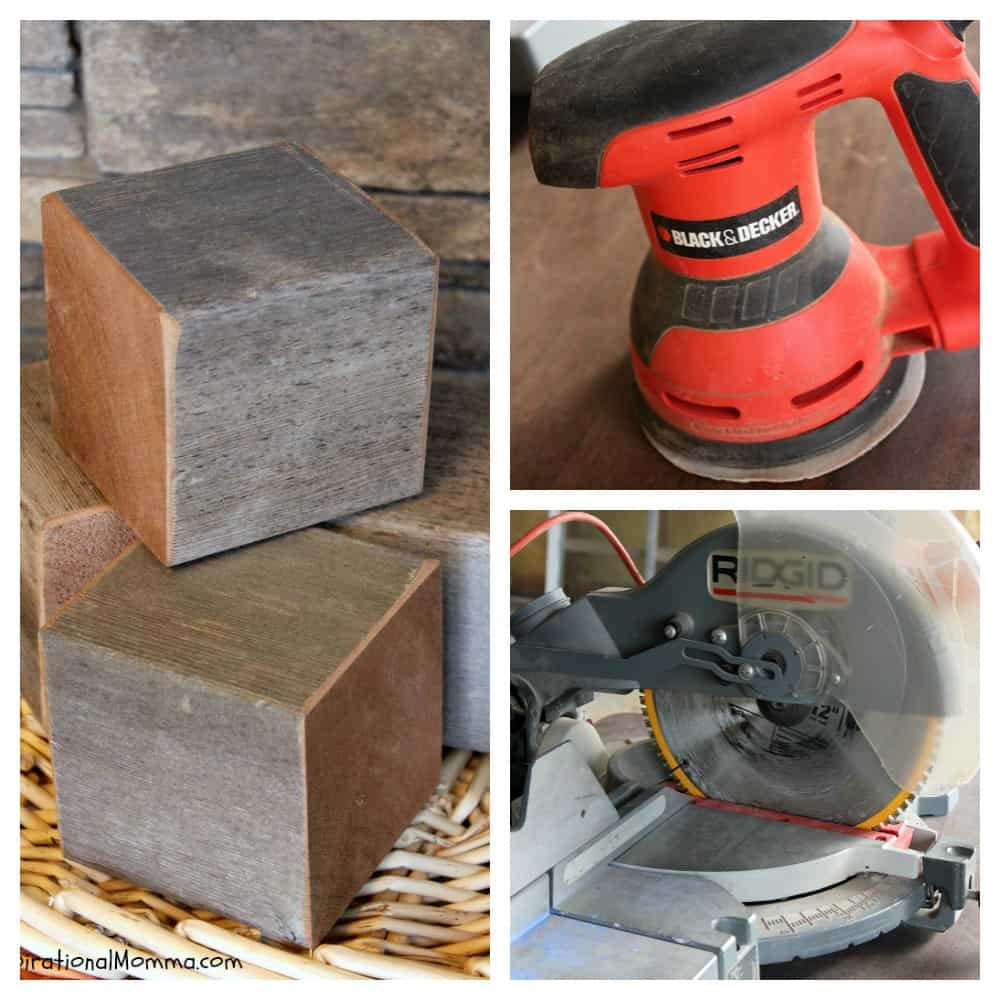 3. Stain blocks a color of your choice or keep their natural look without staining.
4. Using reusable stencils, trace the letters on the blocks.
5. Paint stenciled letters with acrylic paint. (I found paint at WalMart for $.50 per bottle.)
By adding some other festive surroundings, you can create two gorgeous looks with these simple, homemade blocks. I have had mine out for just two weeks and have gotten many compliments from guests at my house.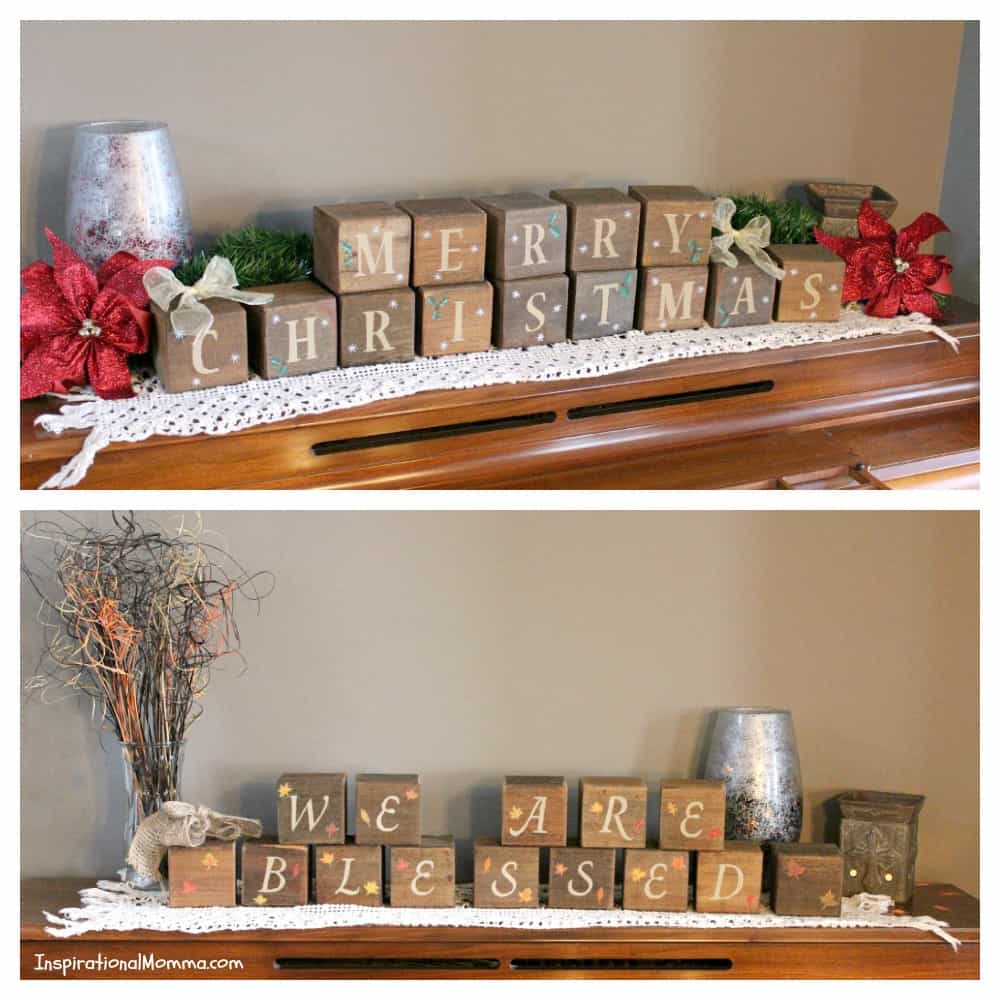 Get Inspired!
Never miss my delicious recipes, cute creations, or household tips!