Easy Painted Christmas Ornaments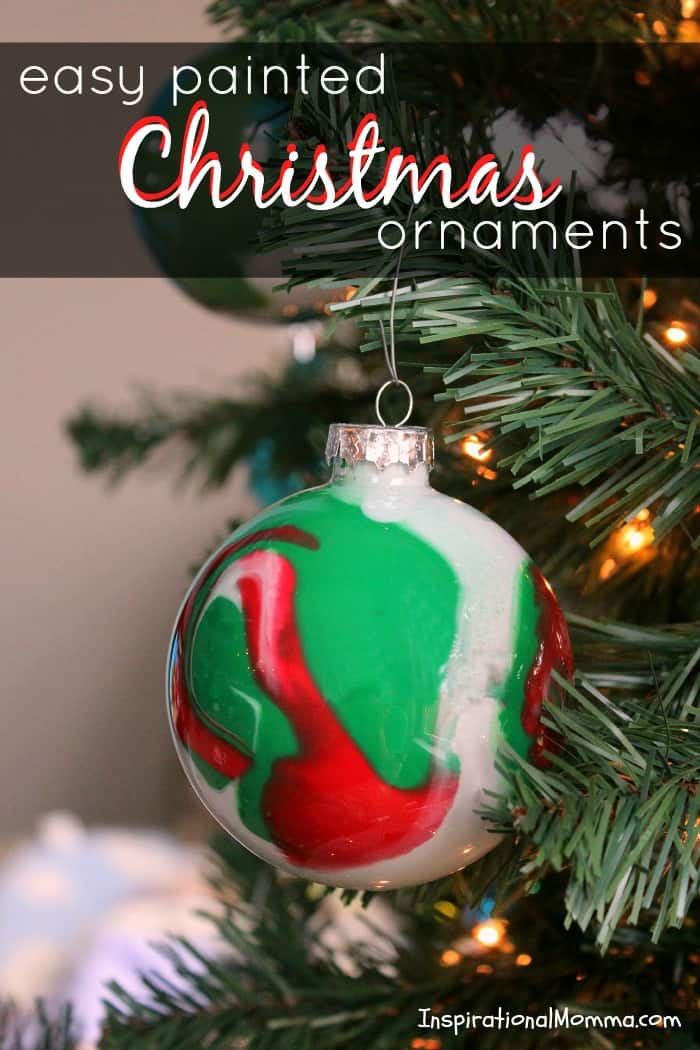 Each and every year, I truly can't wait to put up our Christmas tree. While I am putting it up, I am flooded with emotions and memories of decorating with my mom, grandma, and great-grandma when I was younger. I also notice that my decorating habits are direct results of what I learned from watching them.
With O Holy Night playing in the background, my children and I get to work. I just love knowing that so many family traditions are being passed on to them. There is just one difference this year. Among our decorations, we have added my Easy Painted Christmas Ornaments. I have always wanted to create unique ornaments of my very own, and I've finally done it. These ornaments are so simple to create and can be customized to fit any color scheme!
Materials List:
- glass or plastic clear ornaments (must have removable tops)
- acrylic paint (I used three colors for each ornament)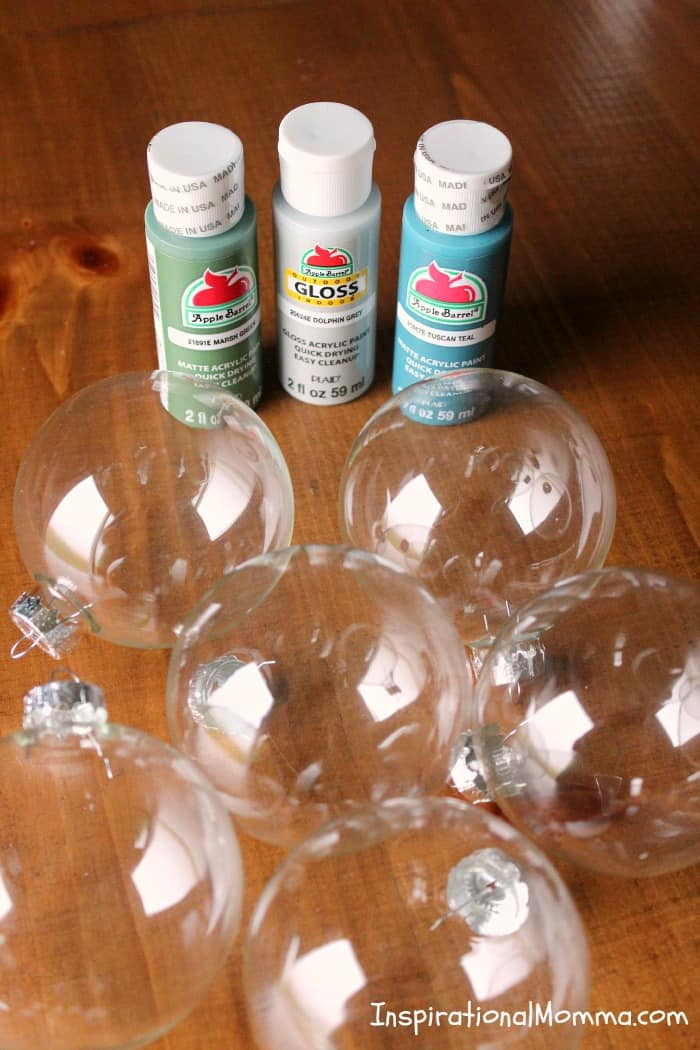 Step 1: Remove ornament tops.
Step 2: Pour a decent amount of each acrylic paint into ornaments.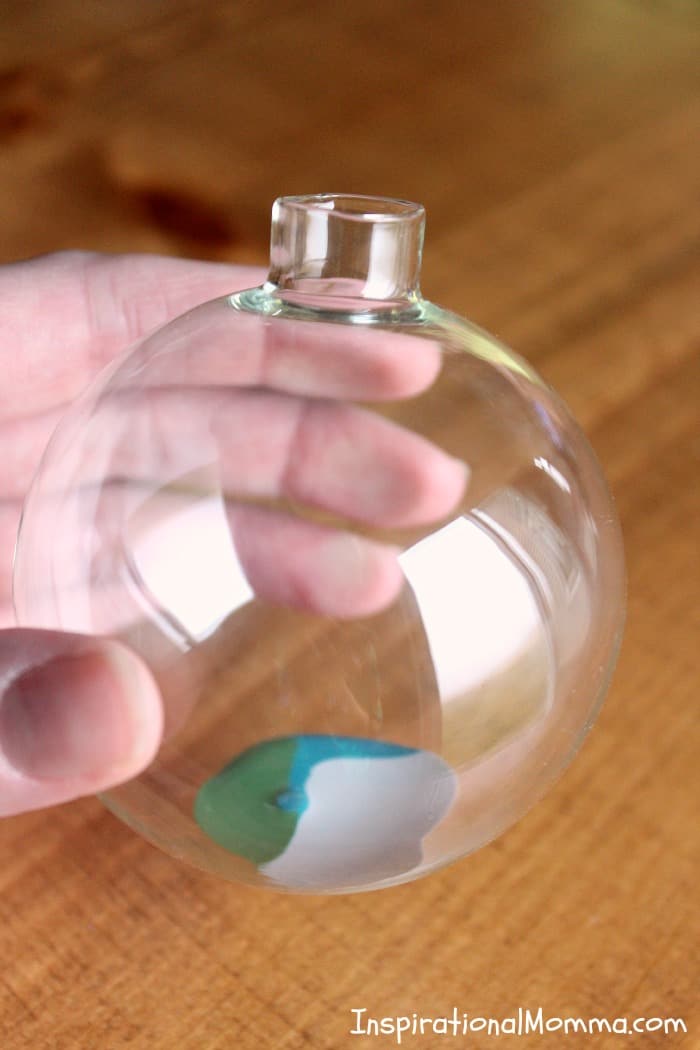 Step 3: Begin spinning the ornaments to allow the paint to coat the entire inside. If you find you do not have enough paint, do not be afraid to add more.
Also, if you feel you have excess paint inside the ornament and it is entirely coated, place it upside-down on top of a plastic cup, allowing the paint to drain out. This will avoid your ornaments from getting too heavy.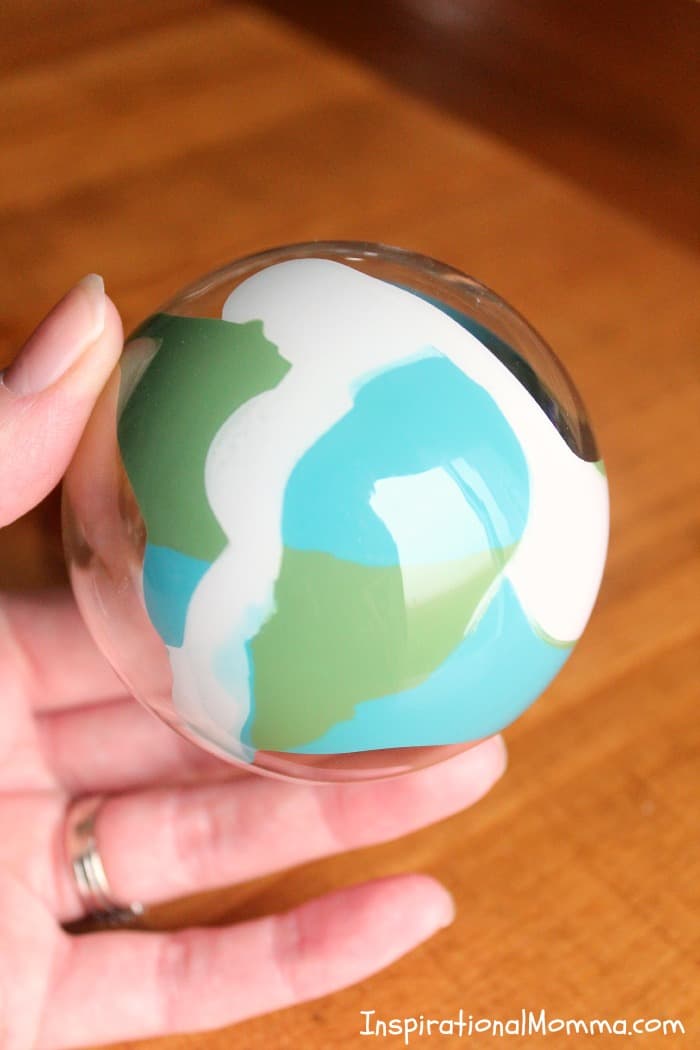 The designs that this simple technique creates are amazing and beautiful. It is guaranteed that you will have one-of-a-kind ornaments that your guests will be oooooing and ahhhhhhing about.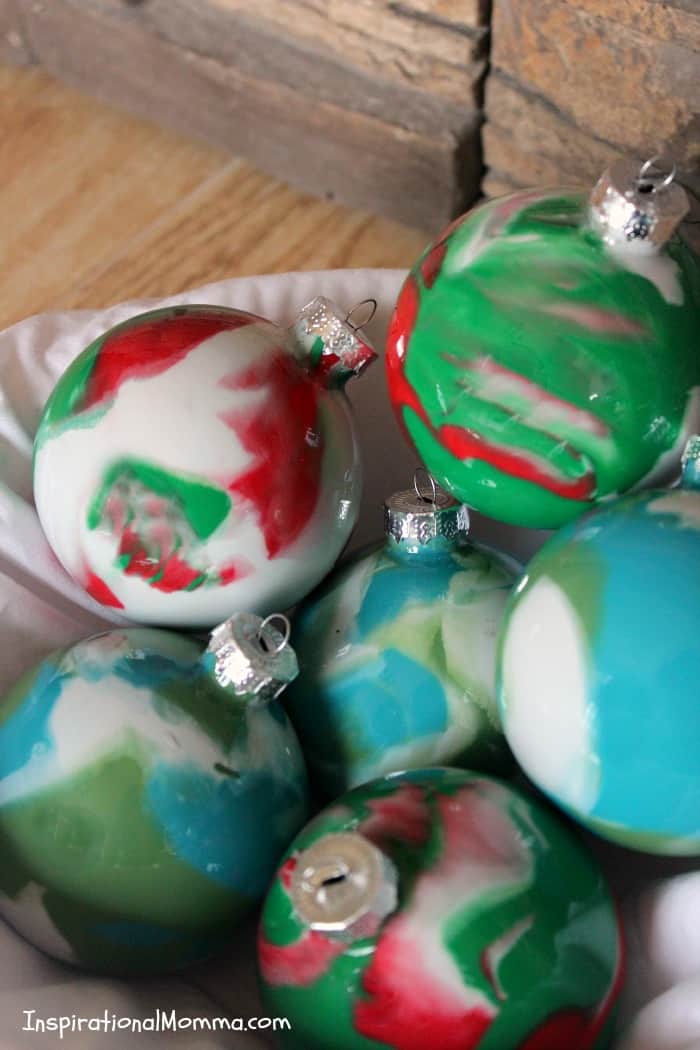 Get Inspired!
Never miss my delicious recipes, cute creations, or household tips!