Easy Homemade Popcorn Balls are a perfect sweet, delicious treat for any occasion. This old-fashioned recipe is sure to put a smile on everyone's face!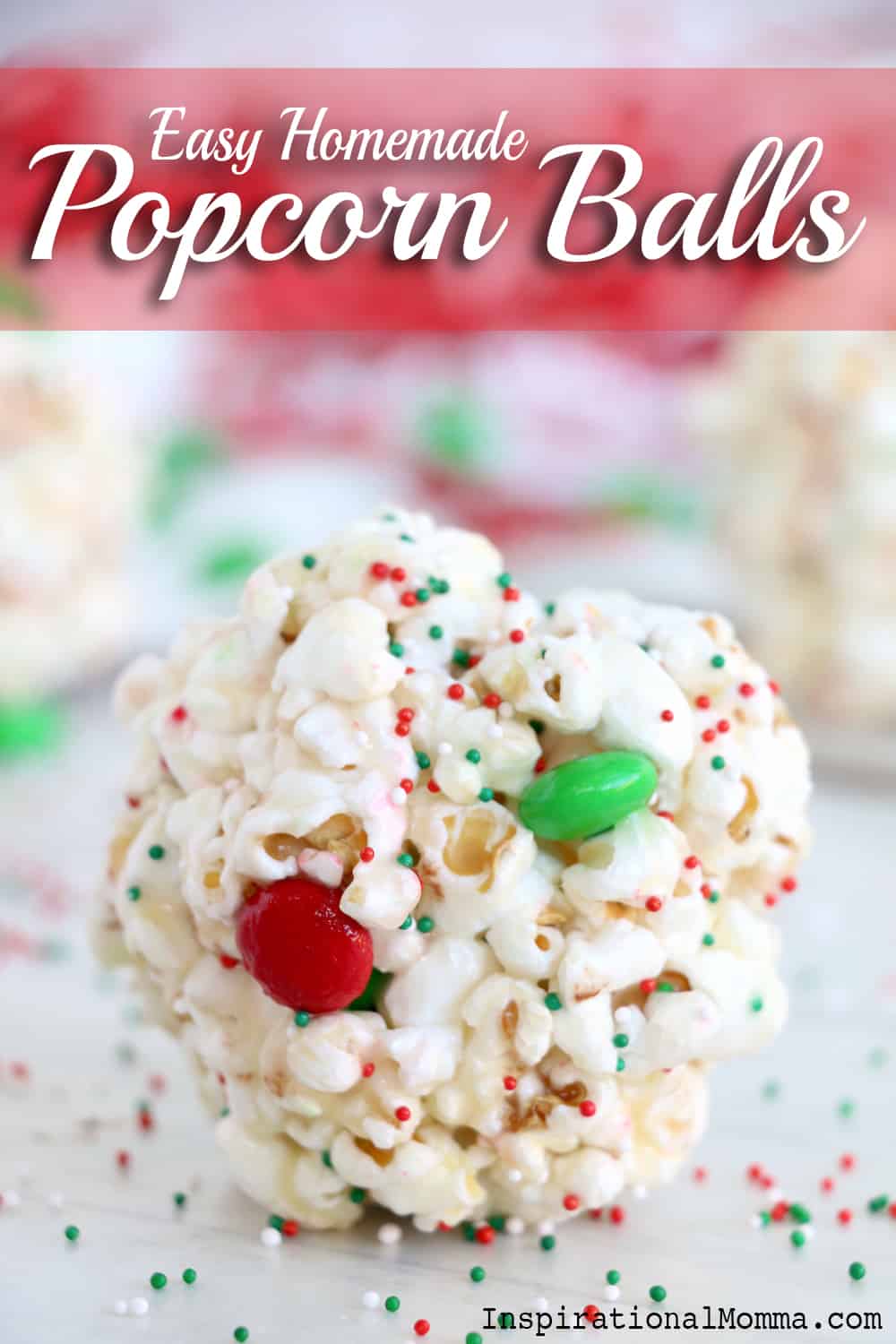 Homemade Christmas Popcorn Balls
Everyone loves an old-fashioned recipe that takes them straight back to their childhood, and these Easy Popcorn Balls will do just that! You should also check out these amazing Chocolate Caramel Pretzel Cracker Bites...another sweet treat everyone will love!
No matter what day of the year it is, in our house, there is always a reason to make a delicious sweet dessert. Some days are cookie days, other days are cake day, and some days are finger-licking days. You know, a day for one of those desserts that you just can't resist digging into! And these Easy Popcorn Balls fit that description perfectly! They are simple to make and even easier to enjoy!
Check out my yummy recipe below.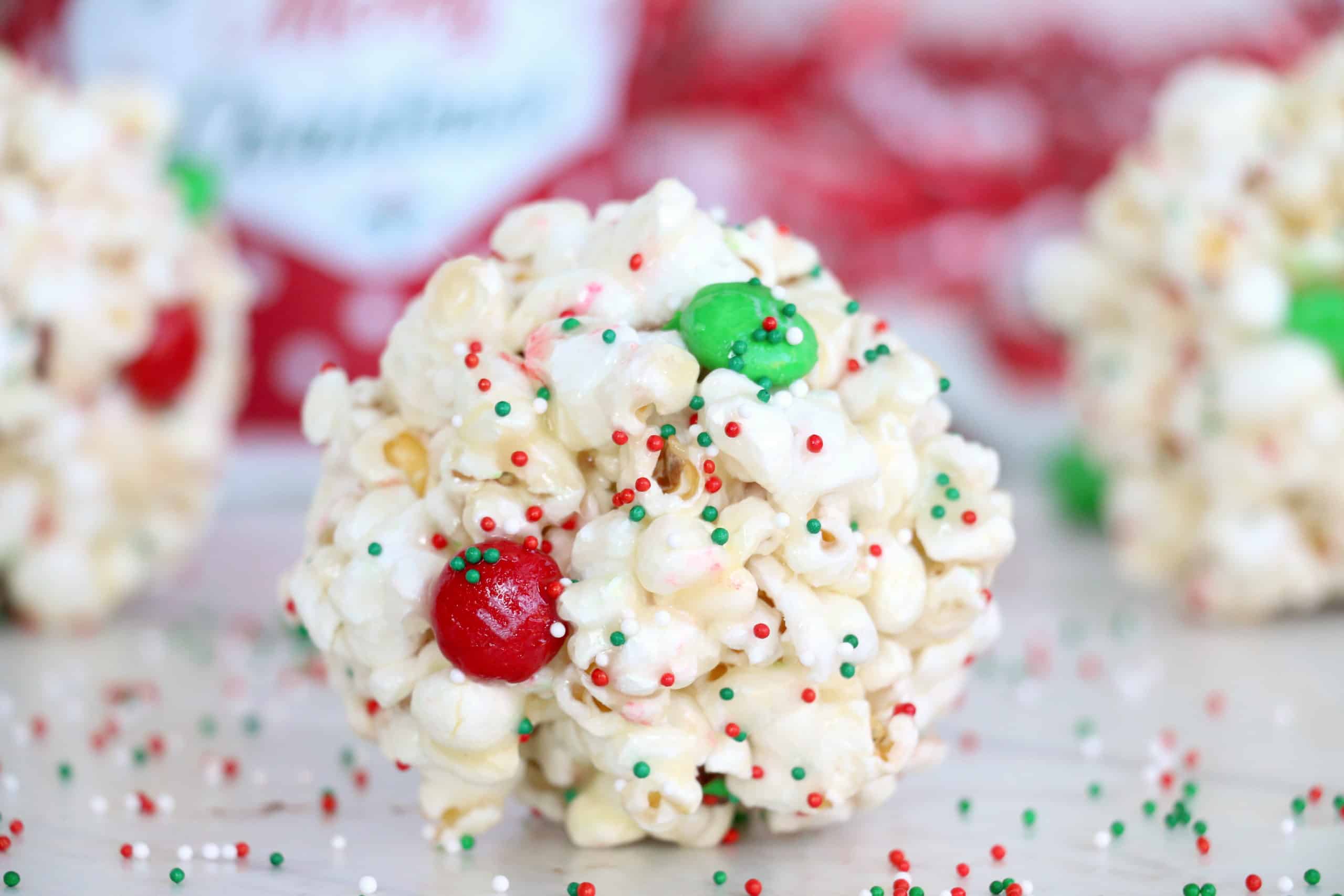 Ingredients for Easy Popcorn Balls
popped popcorn

butter

corn syrup

sugar

vanilla

M&Ms

sprinkles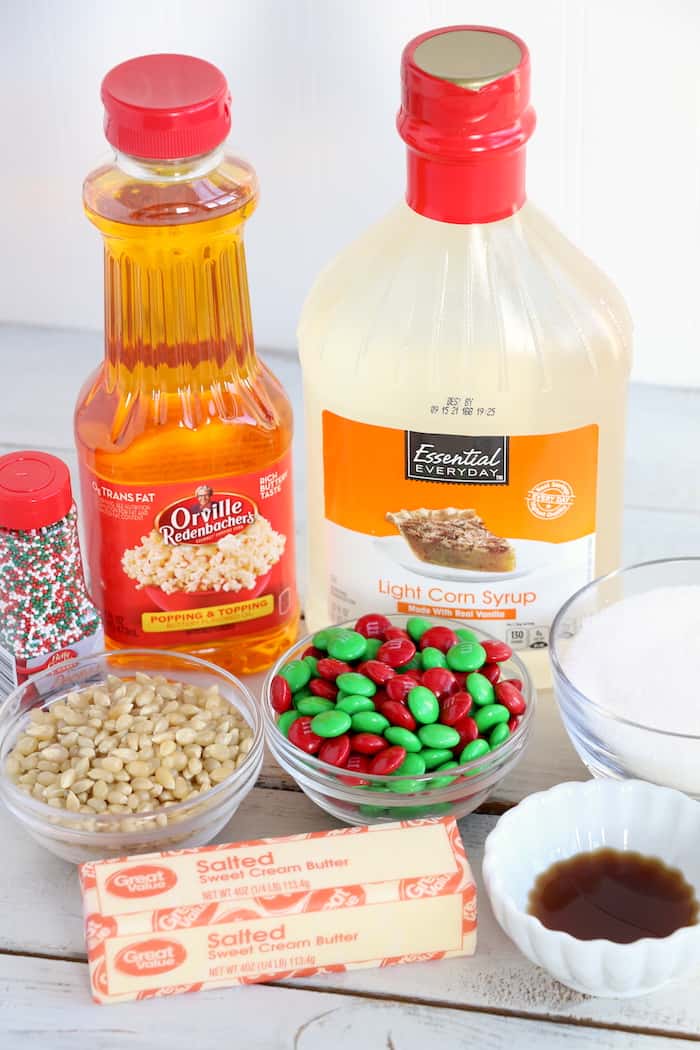 How to Make
Easy Popcorn Balls
This recipe calls for 12 cups of popped popcorn. When I am in a rush, I have no problem grabbing a bag of plain popcorn off the store shelf. However, my kids are infatuated with our popcorn popper, so that is usually what I use. Because all poppers are different, refer to your instruction manual for ingredients and amounts.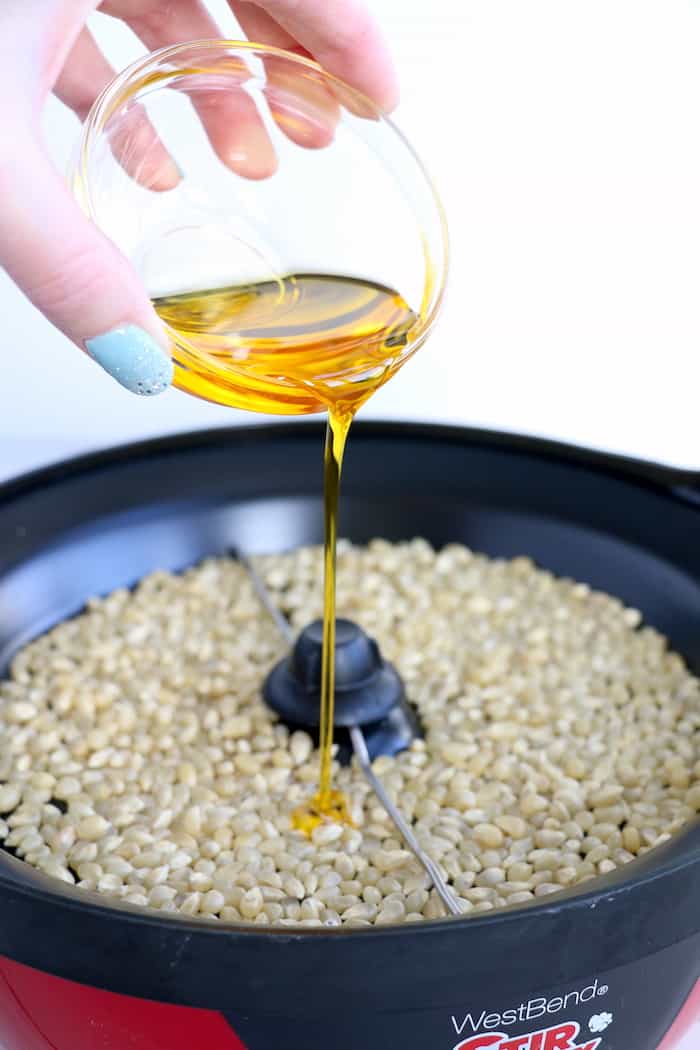 Next, we need to prepare that sticky, ooey-gooey, delicious sauce! Combine the corn syrup, butter, and sugar in a medium saucepan over medium heat, and stir often, bringing the mixture to a boil for two minutes.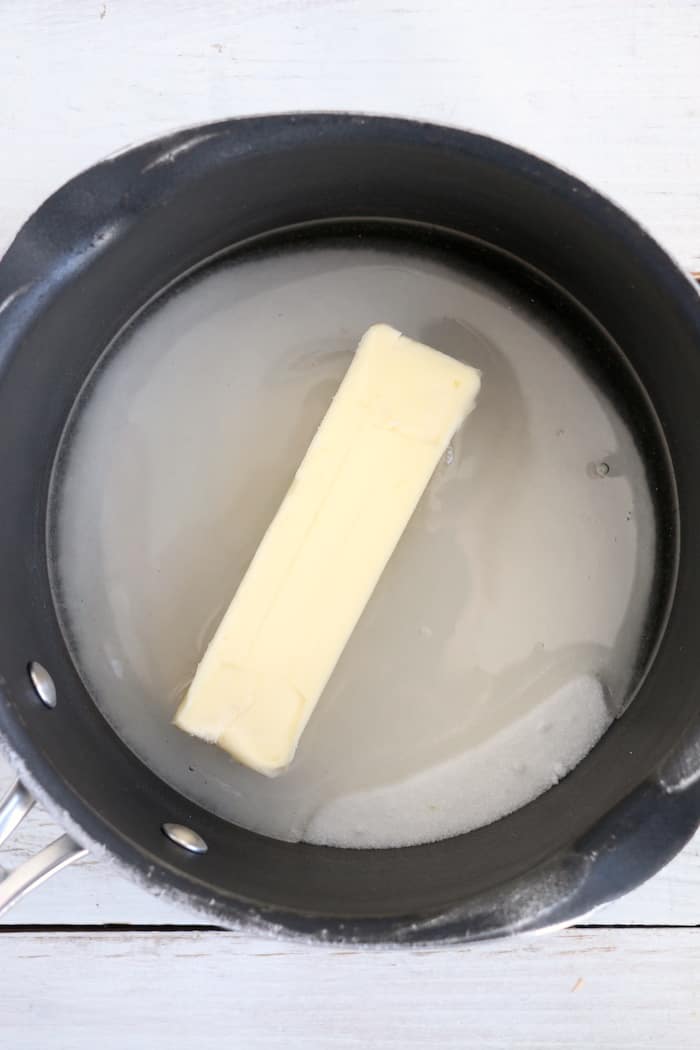 Next, add the vanilla, and stir it in until the mixture is uniform throughout.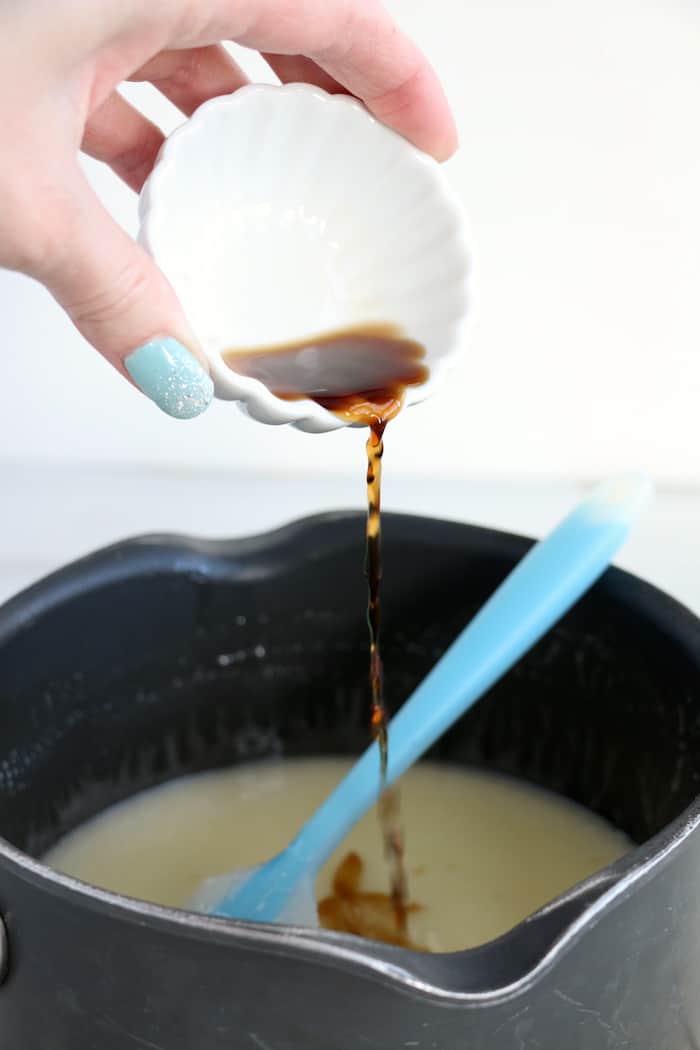 Oh yes! The moment you have been waiting for! It is time to change that plain popcorn into magic. Place popcorn into a large mixing bowl, and pour the corn syrup mixture over top, stirring until the popcorn is coated evenly.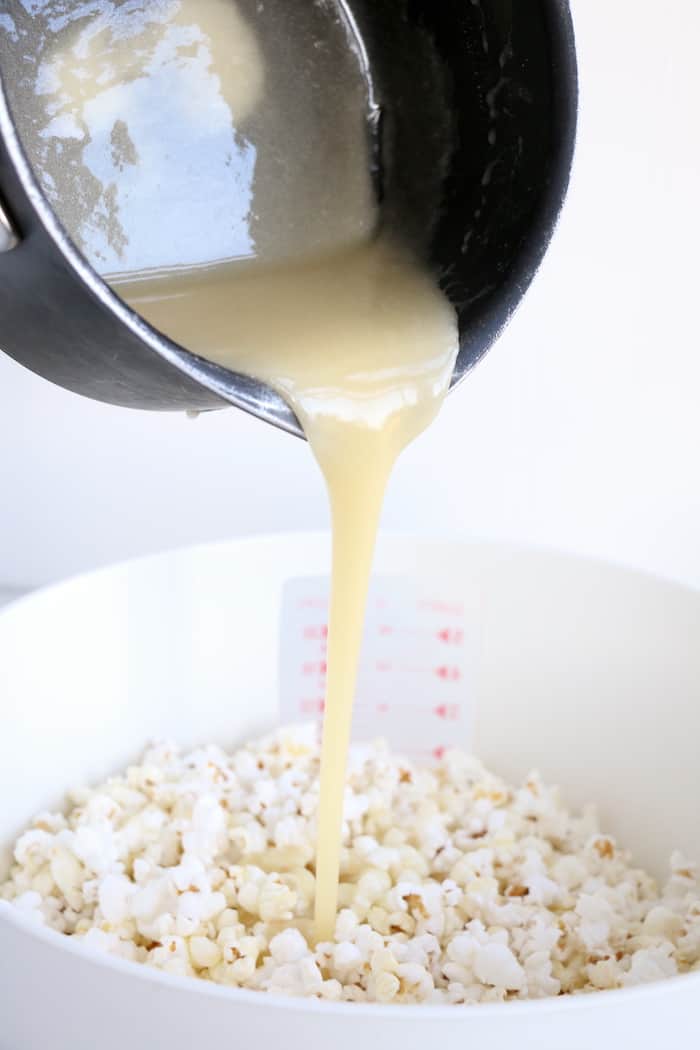 Next, add the M&Ms and sprinkles and stir again. This is where I struggle with self-control. It is just so tempting, and I can't help myself. While I allow the popcorn to cool for 15 minutes, a large portion always seems to disappear! 🤔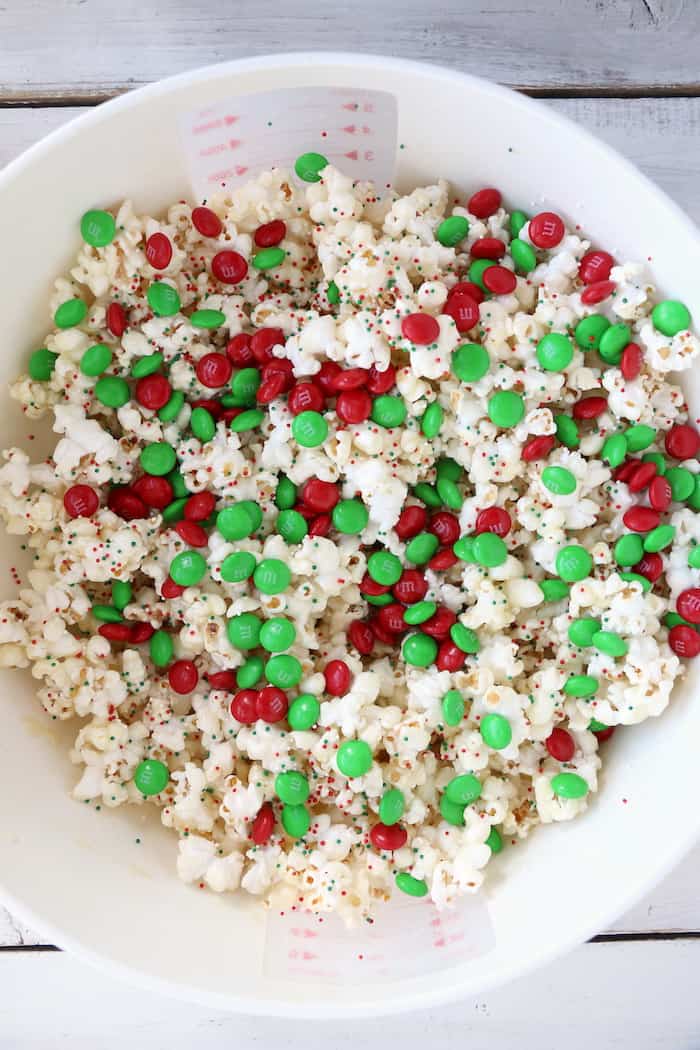 Once cooled, the popcorn will ball up nicely. Wrap each popcorn ball in waxed paper, and it is time to share some love and deliciousness!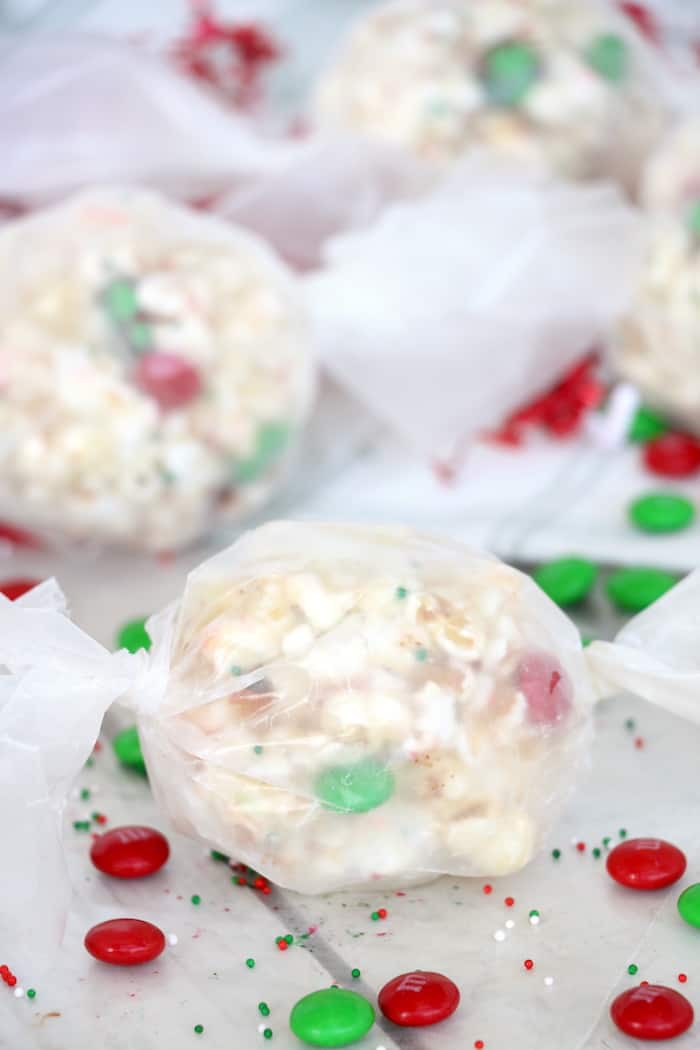 Running low on time? I completely understand!
You can always skip the popcorn "ball" step and just serve this delicious sticky popcorn in a bowl! It is finger-licking good and will literally disappear the second it hits the table!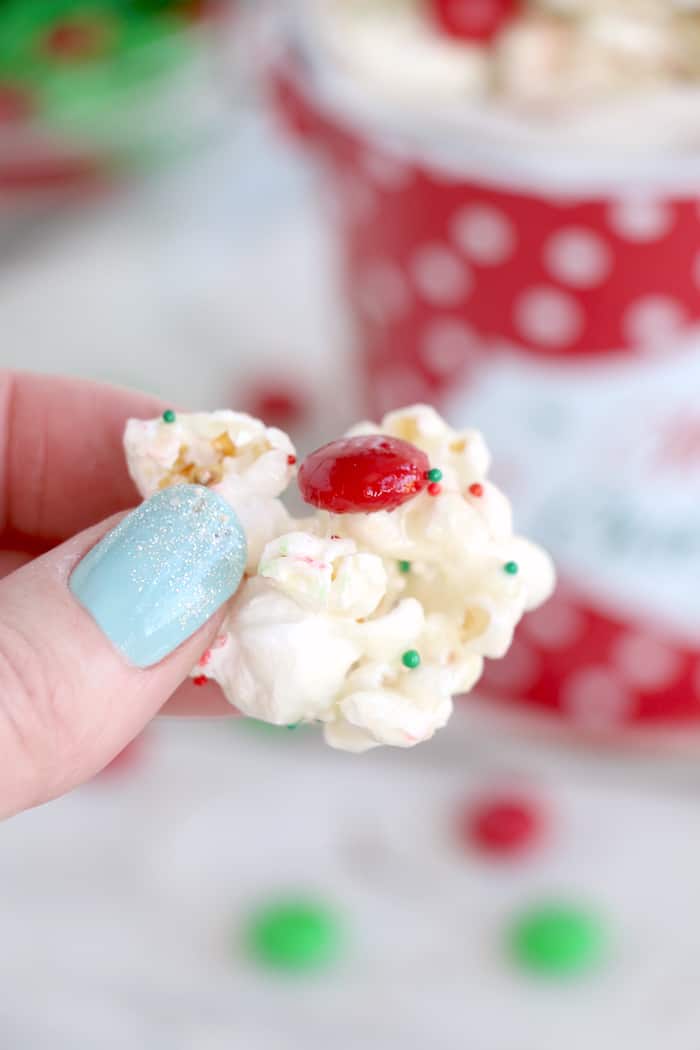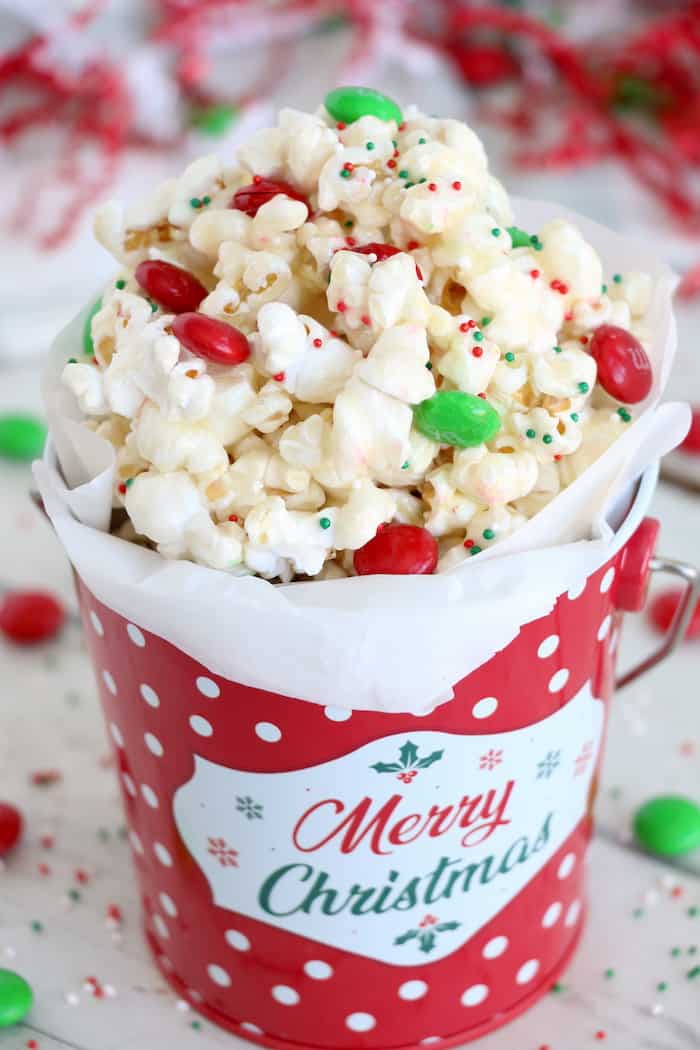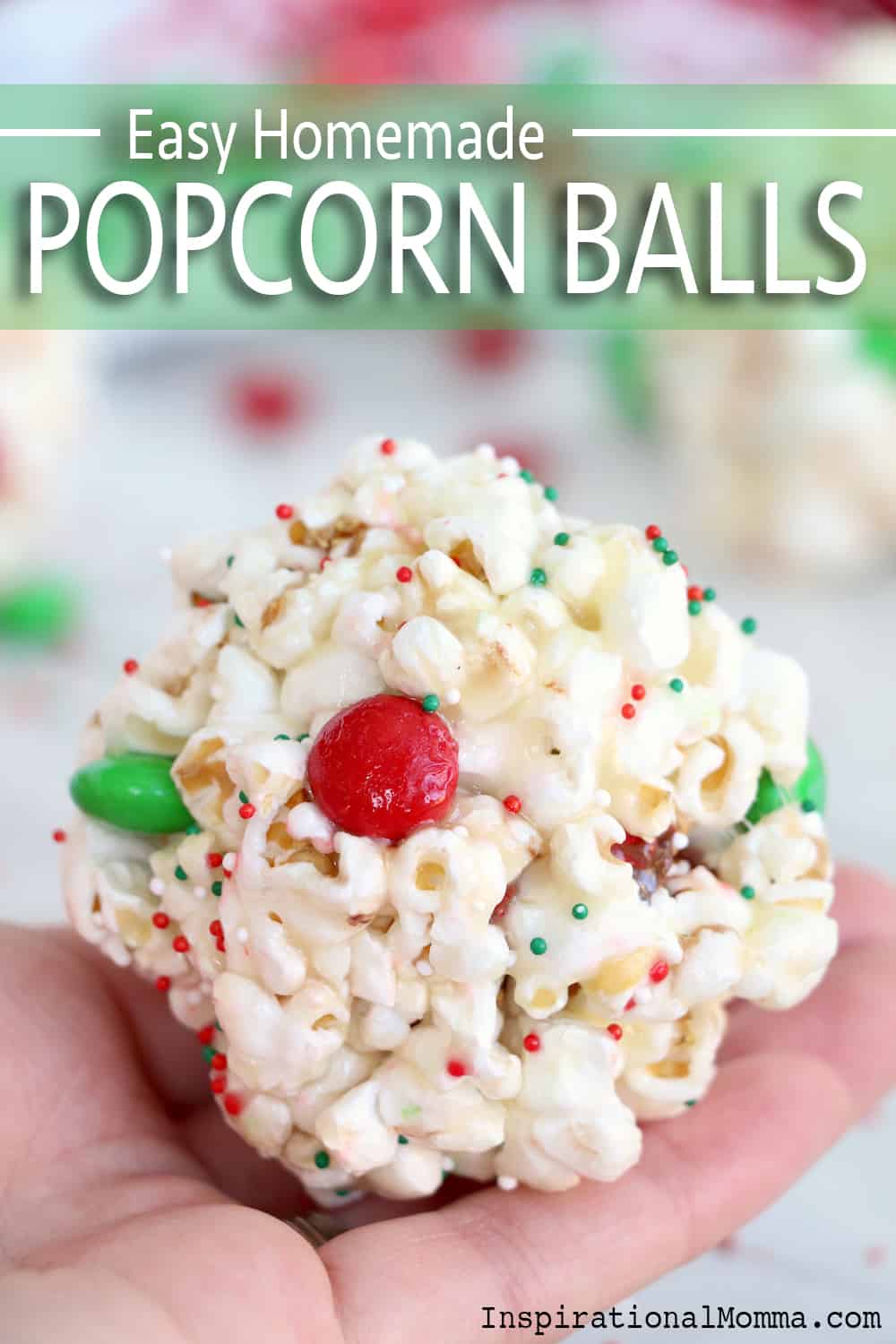 Love what you see? Find more of my fun creations on Facebook, Instagram & Pinterest! You can also sign up for my weekly newsletter below and never miss any of my inspirations!
Can't get enough sweets? Check out more of my favorites!
Yield: 20
Easy Popcorn Balls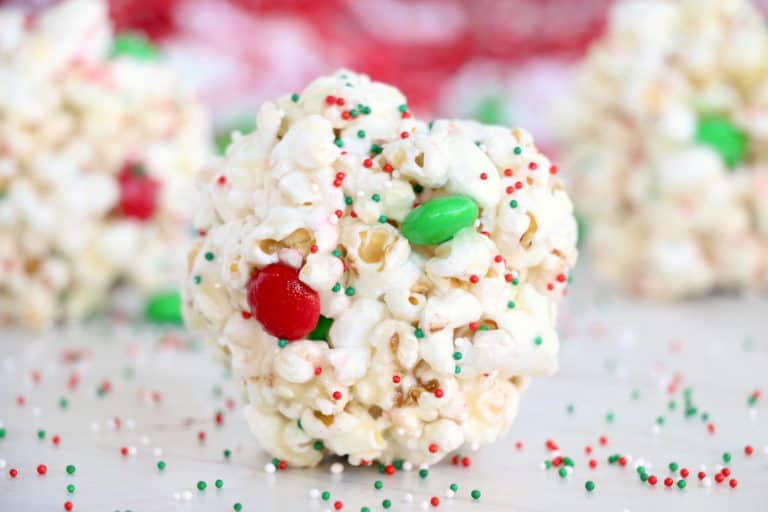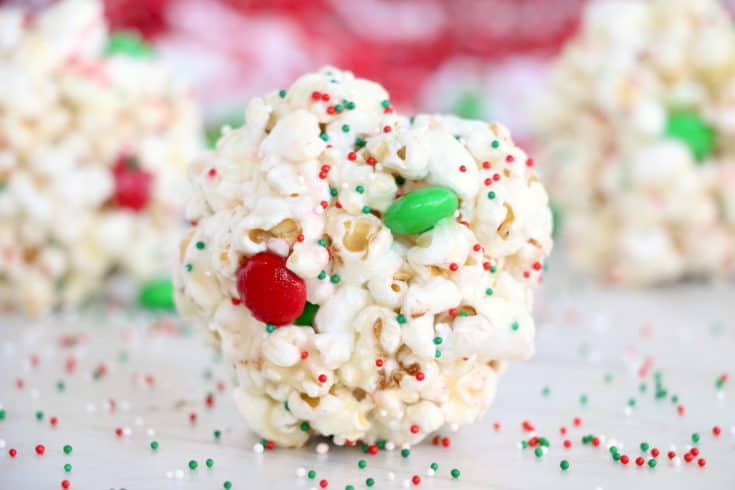 Easy Popcorn Balls are a perfect sweet, delicious treat for any occasion. This old-fashioned recipe is sure to put a smile on everyone's face!
Ingredients
12 cups popcorn, popped
1/2 cup butter
1/2 cup corn syrup
3/4 cup sugar
1 tsp vanilla
1 cup M&Ms
sprinkles
Instructions
If needed, pop popcorn according to your package directions. Place popcorn in a large mixing bowl.
In a medium saucepan, bring butter, corn syrup, and sugar to a boil for two minutes. Be sure to stir often.
After two minutes of boiling, stir in vanilla.
Pour mixture over top of popcorn, stirring to coat evenly.
Mix in M&Ms and sprinkles.
Allow to cool for 15 minutes before forming into balls.
Wrap each ball in a piece of wax paper.
Nutrition Information
Yield
20
Serving Size
1
Amount Per Serving
Calories

173
Total Fat

8g
Saturated Fat

5g
Trans Fat

1g
Unsaturated Fat

3g
Cholesterol

14mg
Sodium

84mg
Carbohydrates

24g
Fiber

1g
Sugar

21g
Protein

1g
Get Inspired!
Never miss my delicious recipes, cute creations, or household tips!