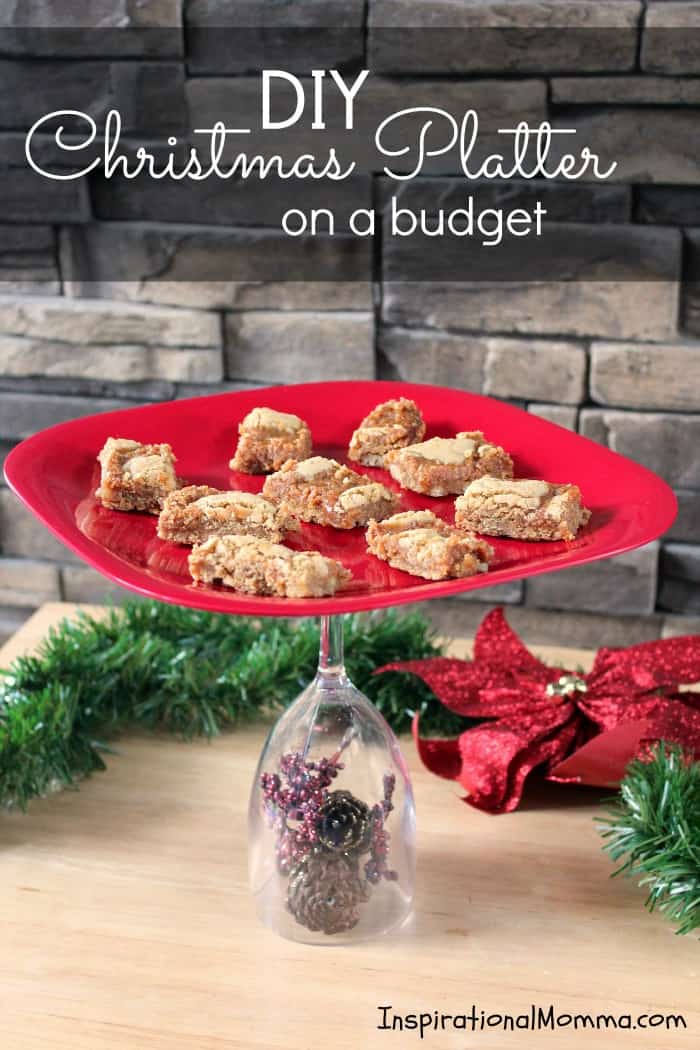 Every year, I get so excited to host parties with friends and family around Christmas time. The tree is sparkling, the fireplace is burning, and the music is playing. Among all of this, there is chatter and laughter filling our house. Don't get me wrong, I love having people over all year long, but there is something extra special about a Christmas gathering. For that reason, I find it necessary to pass on my regular supply of Tupperware to serve my snacks and treats. However, I do not have many other options. This year I am stepping up my game WITHOUT breaking the bank. Dollar Store...here I come!
For just $3 (yes, I said $3), you can create a DIY Christmas Platter. Not only are they easy to make and inexpensive, they do an amazing job of creating the perfect atmosphere to entertain and serve your guests.
Materials List:
- plastic wine glass (I prefer clear)
- plastic plate (I chose red)
- single Christmas floral decoration (I chose sparkling berries with pine cones)
- clear super-glue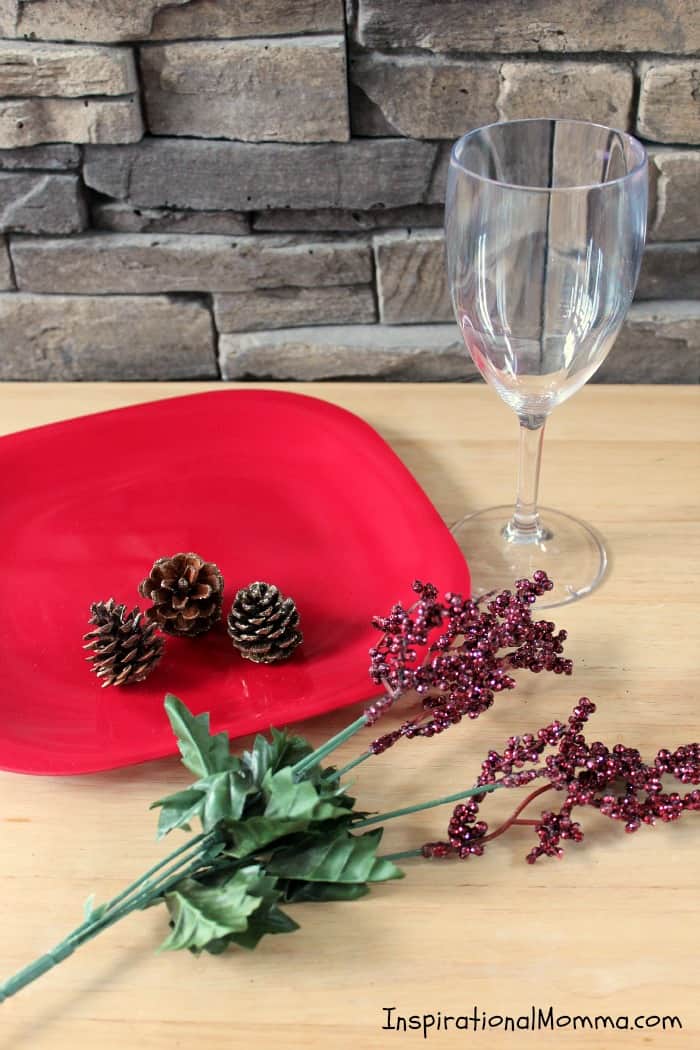 Step 1: Wash glass and plate.
Step 2: Fasten bottom of wine glass to the underside of the plate with super-glue. Be sure it is centered.
Step 3: Break apart floral decoration and place it in the upturned glass.
Step 4: Now serve those delicious treats and WOW your guests!
Get Inspired!
Never miss my delicious recipes, cute creations, or household tips!