Grilled Turkey and Pepper Jack Cheese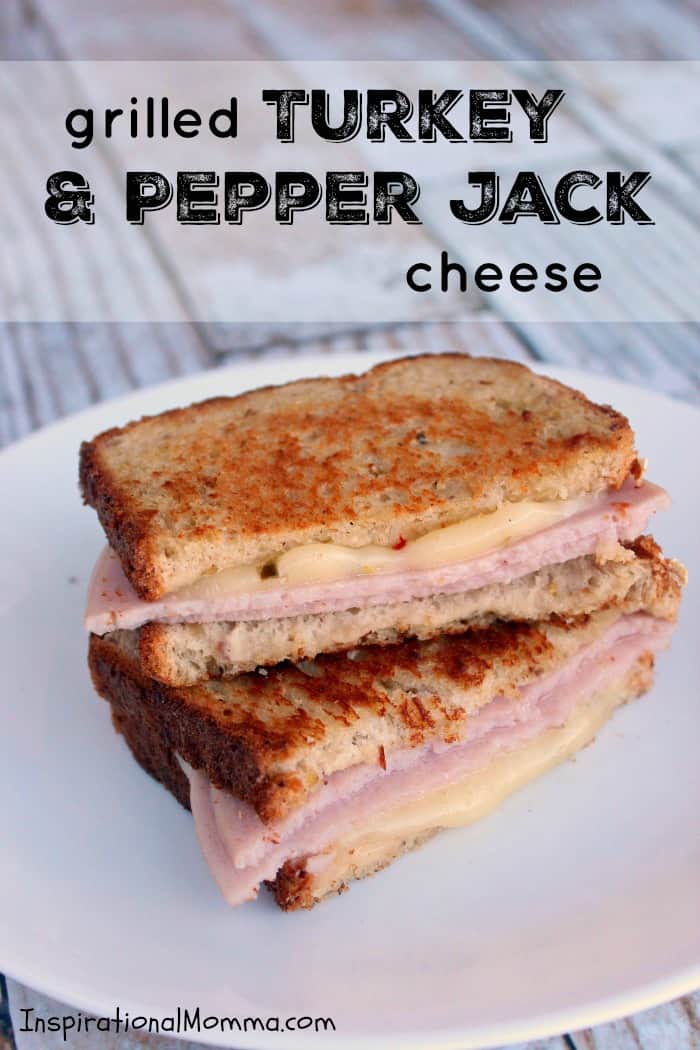 CONFESSION TIME...as much as I would like to say that I am prepared ahead of time for supper every night...I simply can't. It seems that my family typically depends on "quick" meals a few nights a week. This can range from pizza to pancakes and cereal to sandwiches. Recently though, my children have formed a love for grilled cheese sandwiches. Not only are they able to make them themselves, they get to experiment with different cheeses and toppings on their sandwiches. Knowing that I have a special connection with pepper jack cheese, two of my daughters created me my very own specialized Grilled Turkey and Pepper Jack Cheese. Then, they even went the extra mile and made it on my favorite bread, Oatnut! There was a time when our "quick" meal nights were hectic and stressful, but that is not the case anymore. Not only do my kids have a great option, I know they are so excited and willing to make me this delicious sandwich. It is so easy and literally only takes 10 minutes from fridge to plate.
What to Serve with Grilled Cheese
Of course, you probably think of tomato soup when you think of grilled cheese pairings, but there's so much more you can try. Check out the ideas here in my
what to serve with grilled cheese post
. Check out our recipe below and prepare to be amazed with this simple, spicy, and satisfying sandwich.
Grilled Turkey and Pepper Jack Cheese
2015-12-16 20:32:37
This simple, spicy, and satisfying sandwich is not only quick and easy, but it is perfectly delicious.
Ingredients
2 slices oatnut bread
2 slices pepper jack cheese
2 slices turkey lunchmeat
softened butter
Instructions
Spread butter on the outside of each piece of bread.
Stack one piece of bread, cheese, turkey, and second piece of bread together.
Grill sandwich on medium heat for 4 minutes on each side or until bread turns a golden brown. (We either use an electric frying pan or a pan on the stove.)
Inspirational Momma https://www.inspirationalmomma.com/
Get Inspired!
Never miss my delicious recipes, cute creations, or household tips!