2 Mouth-Watering Game Day Dips
This shop has been compensated by Collective Bias, Inc. and its advertiser. All opinions are mine alone. #MakeGameTimeSaucy #CollectiveBias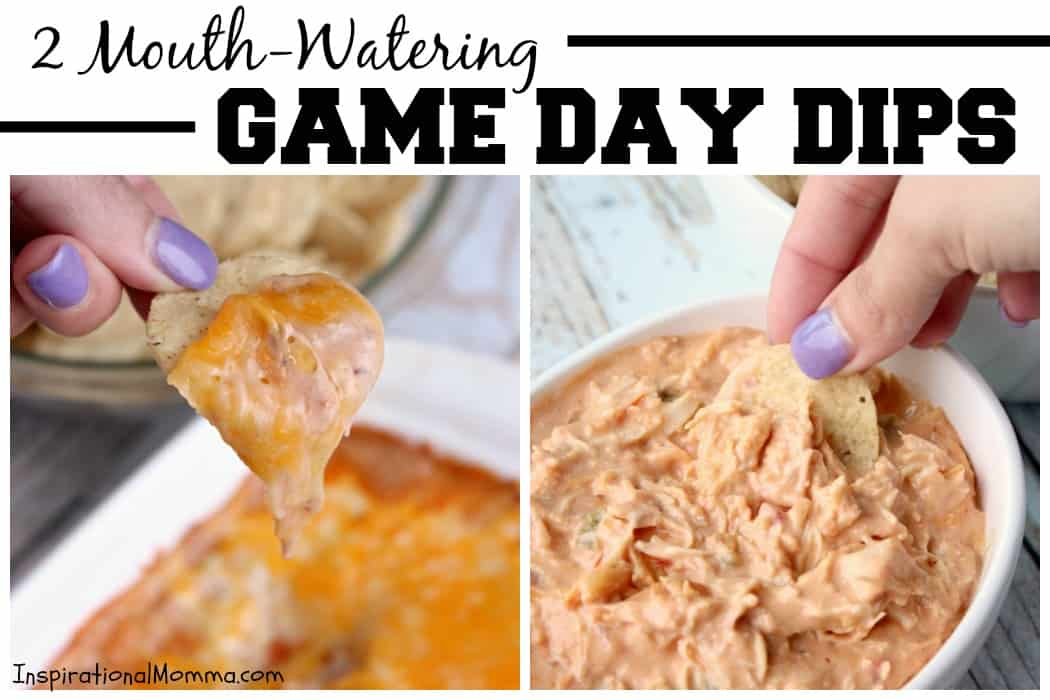 I'm not sure about you, but our family often references the Green Bay football schedule when making our weekend plans. After all, it just wouldn't be right if something else would be planned during the big game. All throughout the year, you will find us gathered around the TV, cheering and enjoying some sort of sporting event, but there is just something about football game day! Being born and raised in the great state of Wisconsin, I am a true Cheesehead in good times and in bad...and missing a game is just not an option.
Whether it has been on the calendar all week or a last minute decision, we always find ourselves surrounded by family and friends, enjoying good football and delicious food! This Sunday was no exception. After a few phone calls, just 30 minutes before kickoff, party plans were set and I needed to whip up some tailgating food that was sure to please!
Thankfully, I had just been on a routine trip to Walmart and had my secret ingredient on hand. Pace® Salsa is full of flavor that your whole family will love. No matter what recipe I use it in, it never disappoints!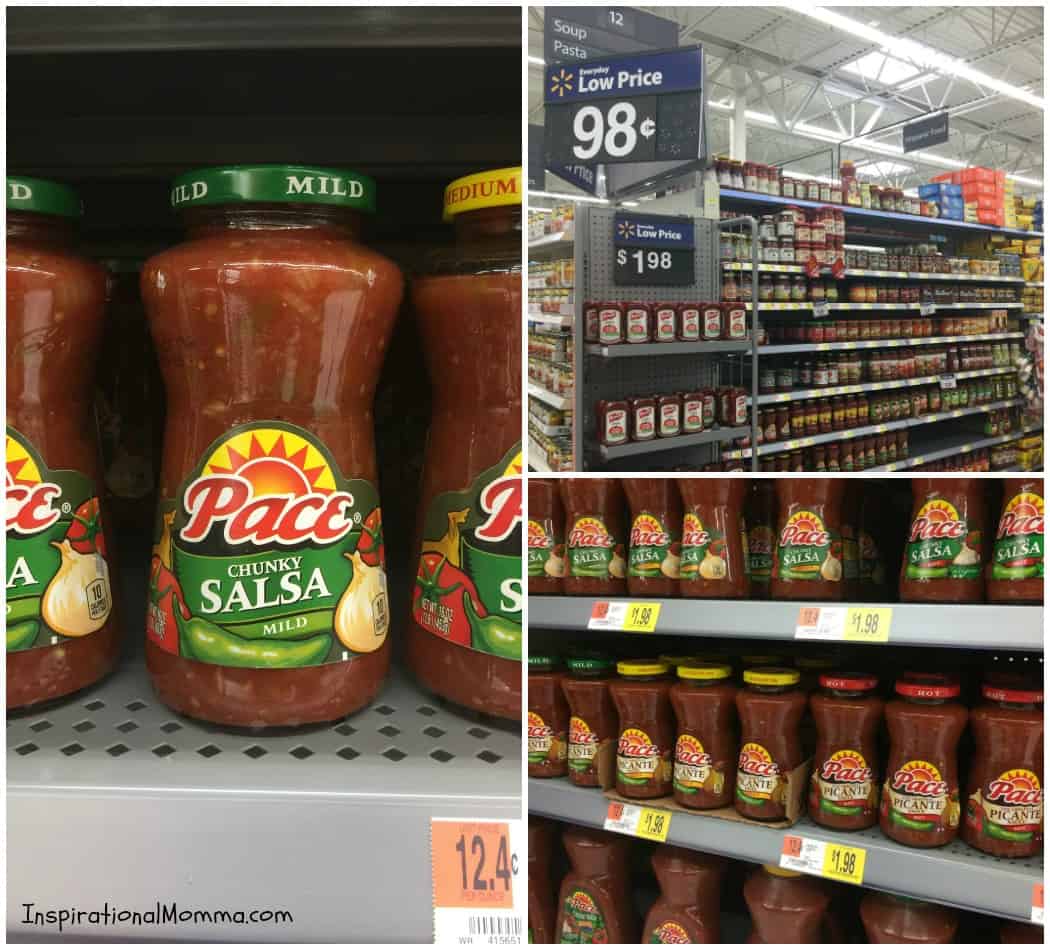 The first Mouth-Watering Game Day Dip that I knew I had to make was my Warm Cheesy Chicken Bean Dip. So many flavors combined to create tailgating perfection...and an addictive dip that no one can stop eating!
Ingredients:
8 oz. cream cheese, soft
8 oz. sour cream
2 cans refried beans (16 oz. each)
2 cups chicken breast, shredded
16 oz. Pace® Chunky Salsa (Mild)
4 cups cheddar & monterey jack blend, shredded
tortilla chips
Now it is time to make some magic!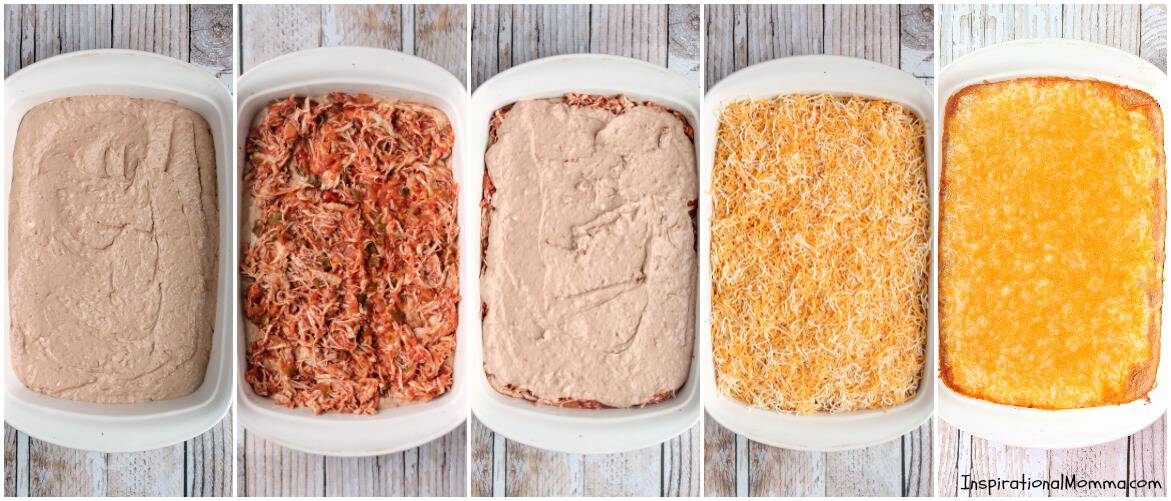 Step 1: Preheat oven to 350 degrees.
Step 2: In a large mixing bowl, combine cream cheese and sour cream. When mixed well, add refried beans, stirring again until smooth.
Step 3: Evenly spread half of cream cheese mixture in the bottom of a 9 x 13 dish.
Step 4: In a mixing bowl, combine chicken and Pace® Chunky Salsa. Evenly cover first layer of cream cheese mixture.
Step 5: Cover chicken and salsa with remaining cream cheese mixture.
Step 6: Finally, sprinkle shredded cheese on top.
Step 7: Bake for about 30 minutes or until edges begin to brown.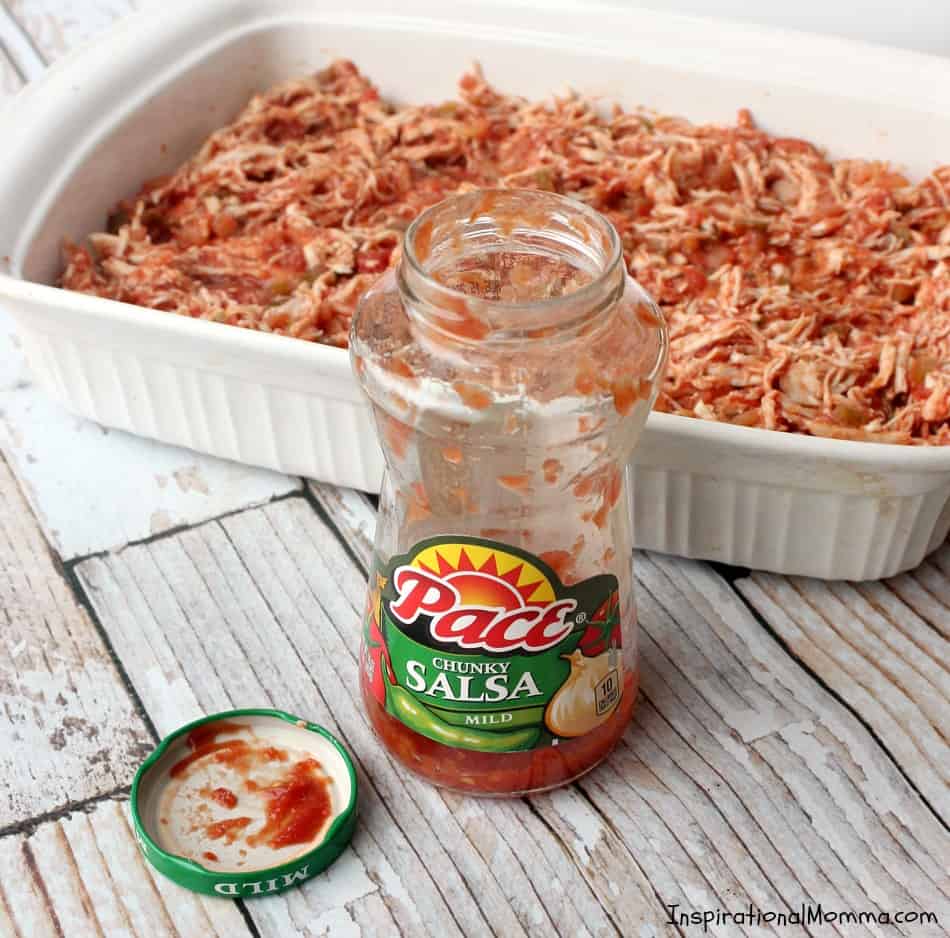 Despite what some may think, I am a firm believer that the genuine southwest flavor of Pace® is what makes this Warm Cheesy Chicken Bean Dip so irresistible! Served with tortilla chips, this dip will be scooped up in no time!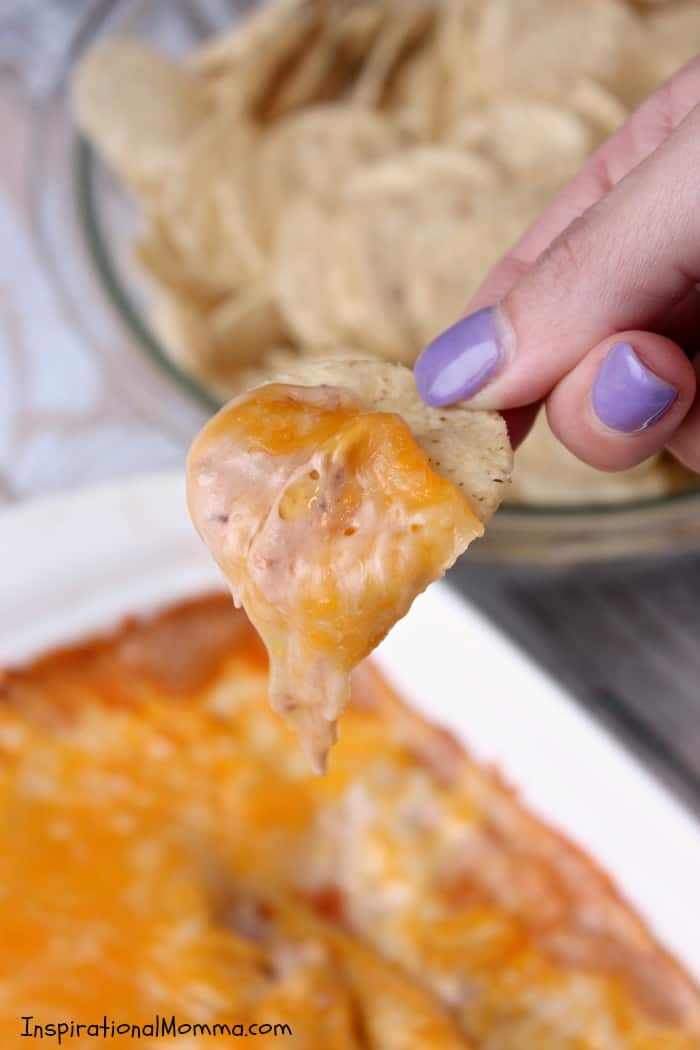 I also feel the same way about the next recipe that I am going to share with you. My Mexican Shredded Chicken & Queso Dip is my go-to recipe when time is running short and I want a guaranteed crowd-pleaser. Ready in just minutes, this Mexican Shredded Chicken & Queso Dip typically disappears as fast as I can make it!
Ingredients:
32 oz. block of meltable prepared cheese
2 cups chicken breast, shredded
16 oz. Pace® Chunky Salsa (Mild)
tortilla chips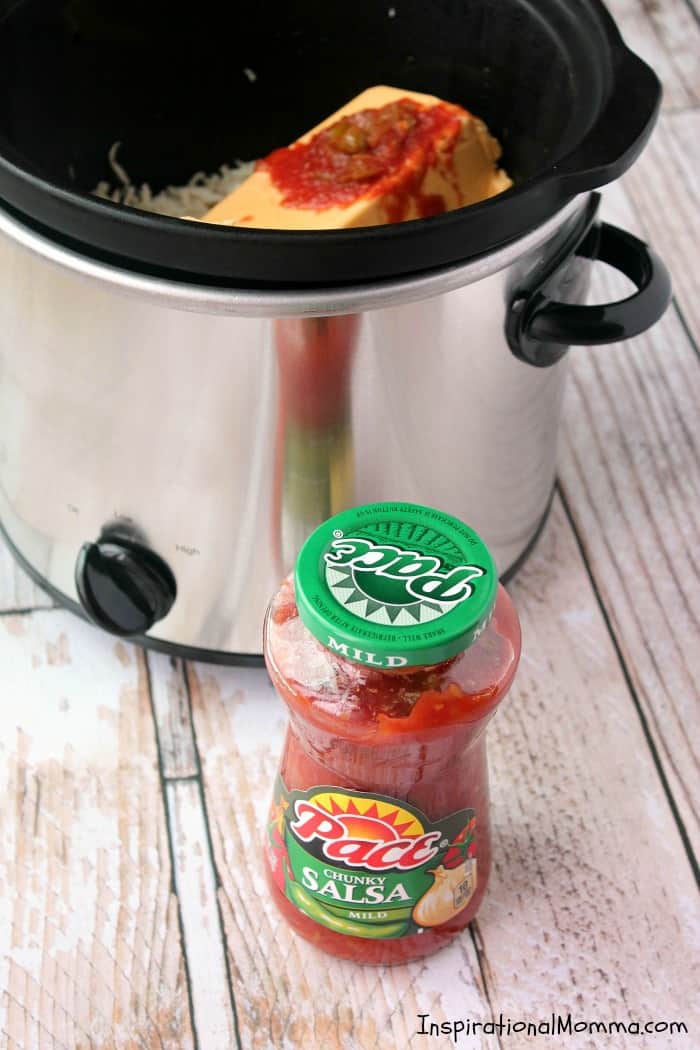 Step 1: Combine cheese , chicken breast, and Pace® Chunky Salsa in a slow cooker. Turn on HI and stir occasionally until completely melted. (If time is really running short, the cheese can be melted in a microwave-safe dish prior to being put into the slow cooker. This will significantly cut down on the prep time.)
Serve with tortilla chips and enjoy!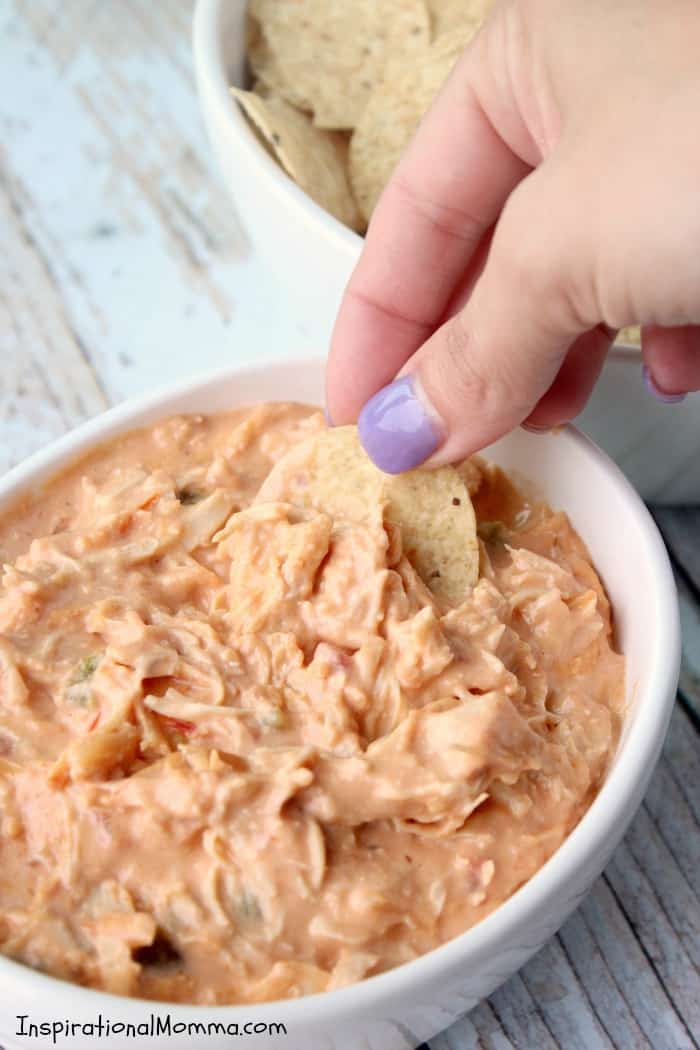 It is really that simple! And it is even more tasty! With these 2 Mouth-Watering Game Day Dips, you are sure to satisfy everyone's bellies while having plenty of time to enjoy the game yourself!
Thanks to my dependable secret ingredient, Pace® Chunky Salsa, the crowd is pleased and a good time is sure to be had! Now we just have to hope for a victory! Then our day will be complete! Go Pack Go!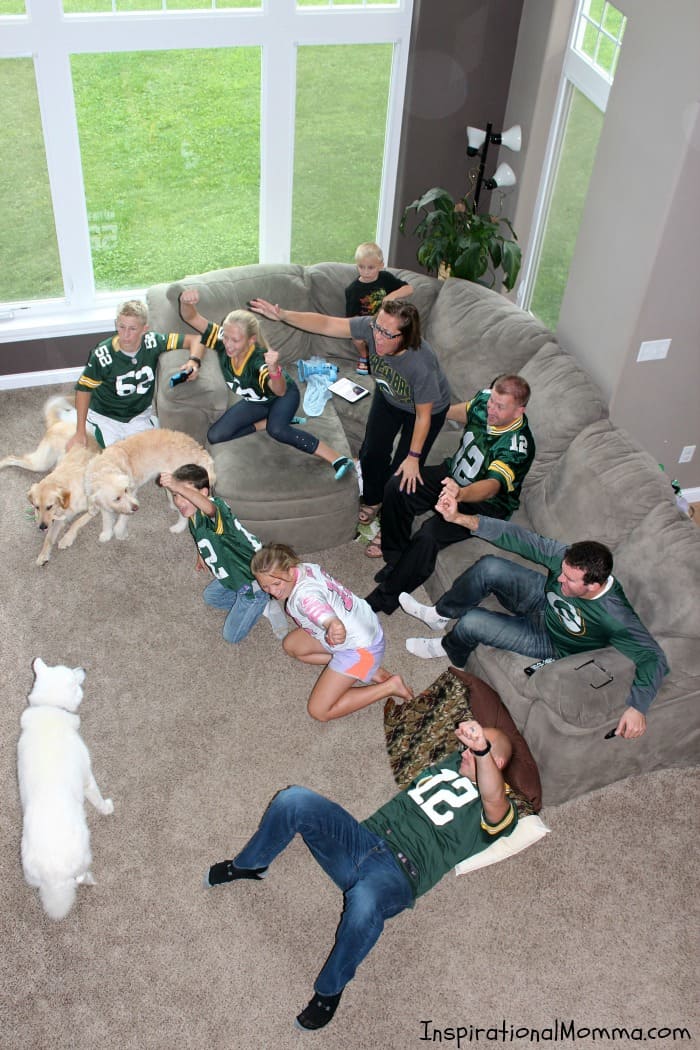 Get Inspired!
Never miss my delicious recipes, cute creations, or household tips!