Fresh Ham, Cucumber, & Tomato Sandwich
This shop has been compensated by Collective Bias, Inc. and its advertiser. All opinions are mine alone. #SandwichWithTheBest #CollectiveBias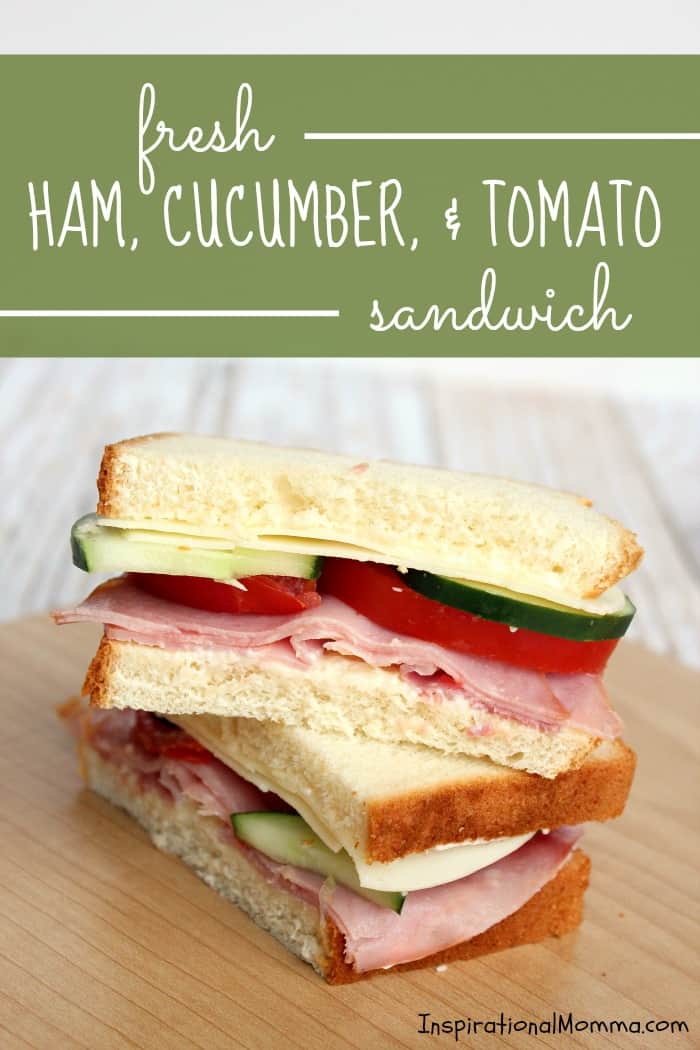 "Let's go, let's go! We are going to be late!" All too often this is being shouted as we are rushing out the door. Whether we are headed to a ballgame, a family cookout, or just running errands, I always feel like we are running a bit behind. While I don't like making excuses, I can honestly say that trying to get four kiddos ready and out the door can be somewhat of a challenge.
So many things can go wrong at the last minute...a lost shoe, a runaway dog, or a missing blankie. One thing, however, that I always have a good grasp on is a yummy snack to take wherever we are headed. We are always experimenting with something fun and delicious and this Fresh Ham, Cucumber, & Tomato Sandwich is no exception. As I am getting myself ready and things packed up, my oldest daughter can quickly prepare this tasty sandwich, and I know everyone will enjoy it!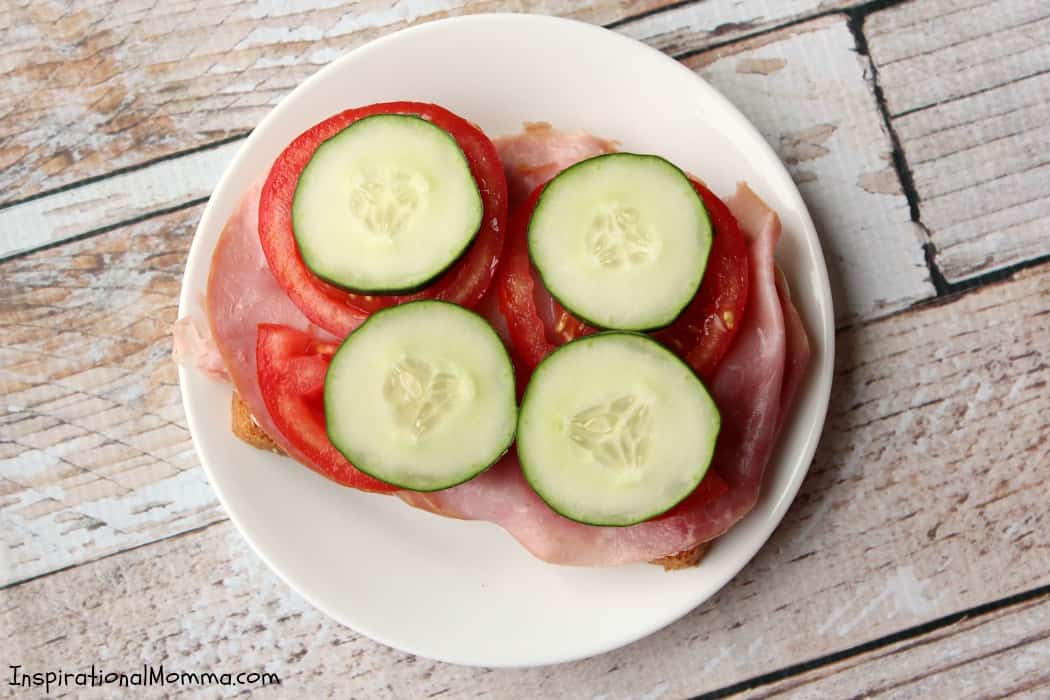 Made with just six ingredients, we always seem to have everything on hand. And, when we are running low, I am able to stock up on one of our routine trips to Walmart.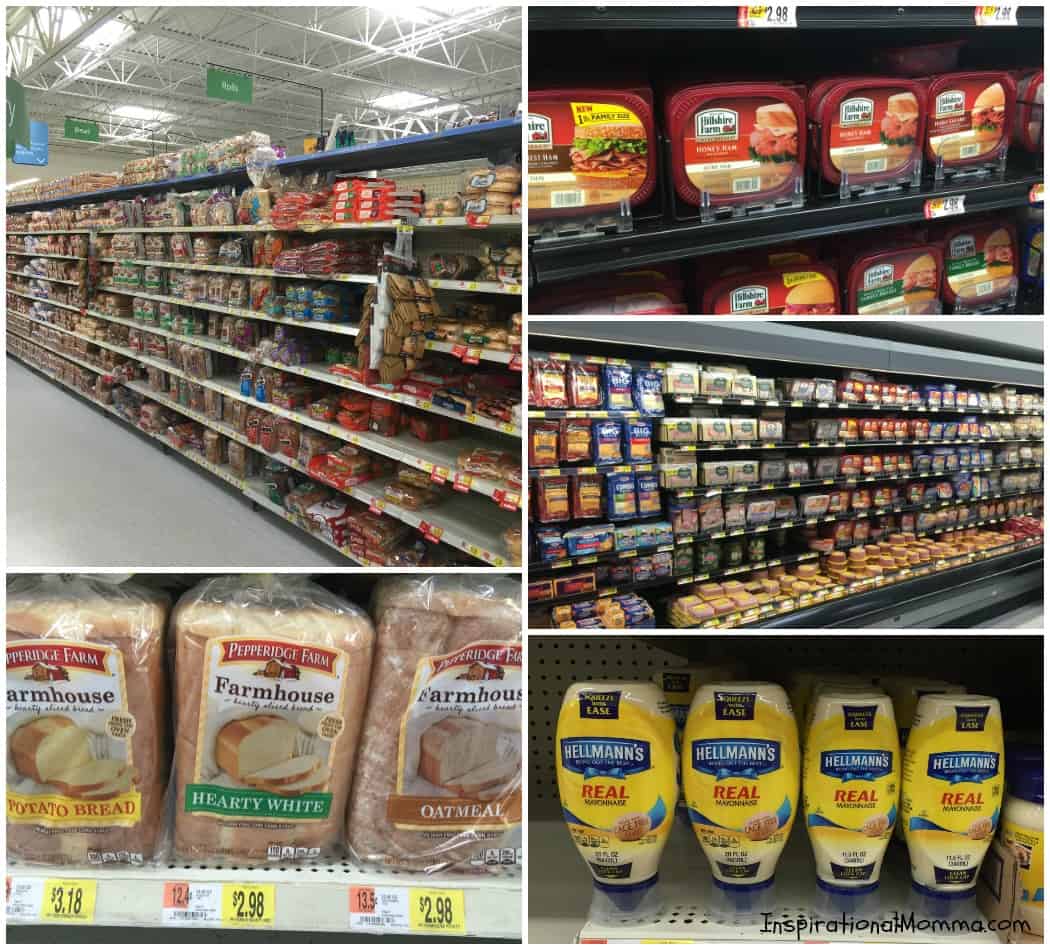 Now, this is not just a sandwich that I threw together on a whim. Each of the six ingredients were chosen for a specific reason that I need to share with you!
The key component of this Fresh Ham, Cucumber, & Tomato Sandwich is the

Pepperidge Farm Farmhouse ™ Hearty White

bread

. This is not just any bread. It is the fresh, authentic taste that your sandwich needs to be based on!

Next, we must make this sandwich even more irresistible with

Hellmann's® Real Mayonnaise! After all, it is Am

erica's

#1 mayonnaise, and my family couldn't agree more!

Now...let's add the meat! Hillshire Farm® Thin Sliced Honey Ham is our meat of choice! Slow roasted for hours and the perfect amount of sweetness! You can't go wrong with it!

Tomatoes are the next ingredient! Packed with vitamins A and C, they provide some nutritional value along with the fresh taste of summer.

Don't forget the crunch! Cucumbers are a healthy addition to any sandwich and give just the right amount of crunch to every bite.

Top everything off with a slice of provolone cheese! While I am sure there are some nutritional reasons to add this to your sandwich, we add it just because we love it!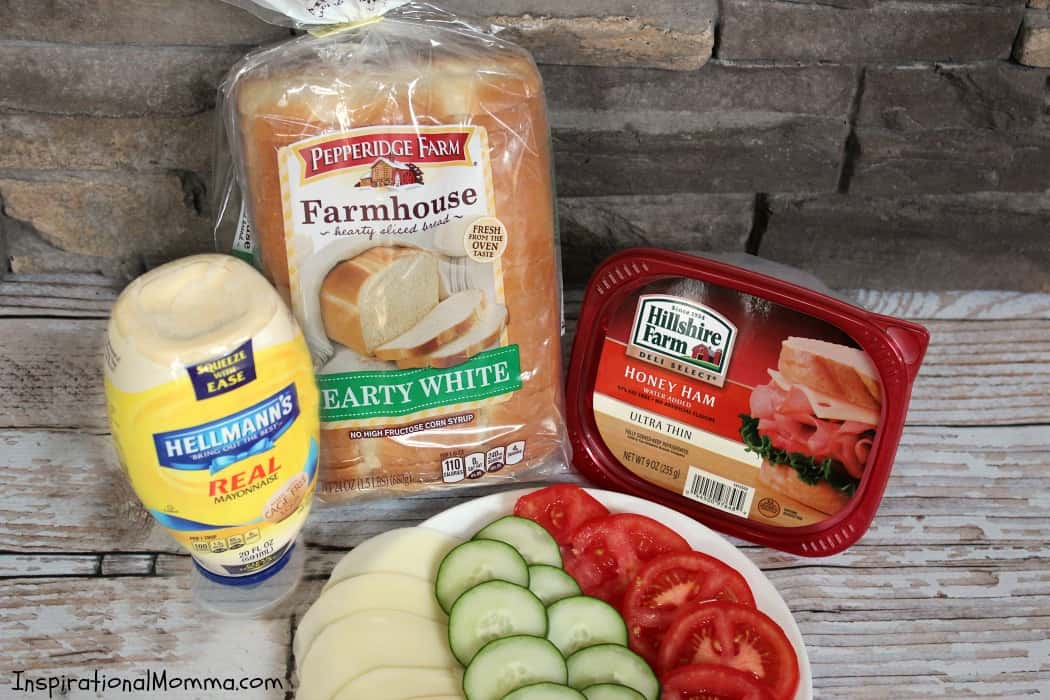 When separate, each of these six ingredients are fresh and tasty. When combined together in this Fresh Ham, Cucumber, & Tomato Sandwich, they are magical! I swear this sandwich has the perfect combination of sweet and salty, soft and crunchy! I rarely find one thing that all four of my children enjoy, but I struck gold with this one!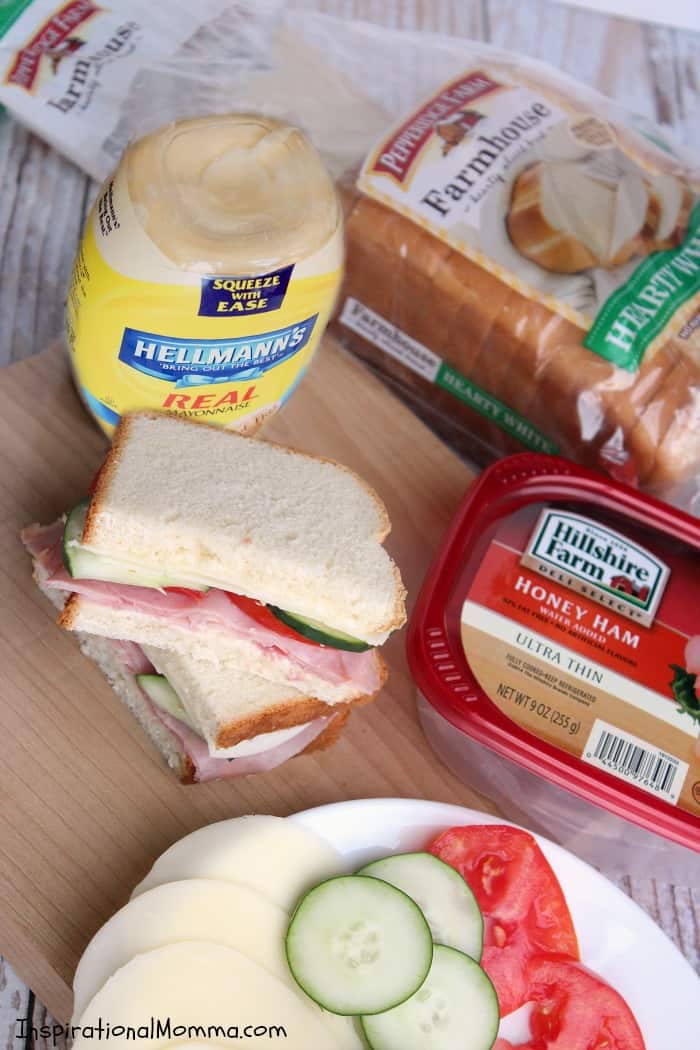 With four children and a crazy household, I am always searching for quick meal ideas that will make my entire family smile. This particular sandwich is one of my favorites because it is easy to take when rushing out the door, but it is also a great meal option that won't have you wasting warm summer days stuck in a kitchen. Next time you are in need of an easy, delicious, and satisfying meal...you have to try this Fresh Ham, Cucumber, & Tomato Sandwich. It is guaranteed to please everyone and leave you plenty of time to be out and about having fun!
Be sure to comment below and let me know what you were up to when you were enjoying your Fresh Ham, Cucumber, & Tomato Sandwich! I want to hear all about it!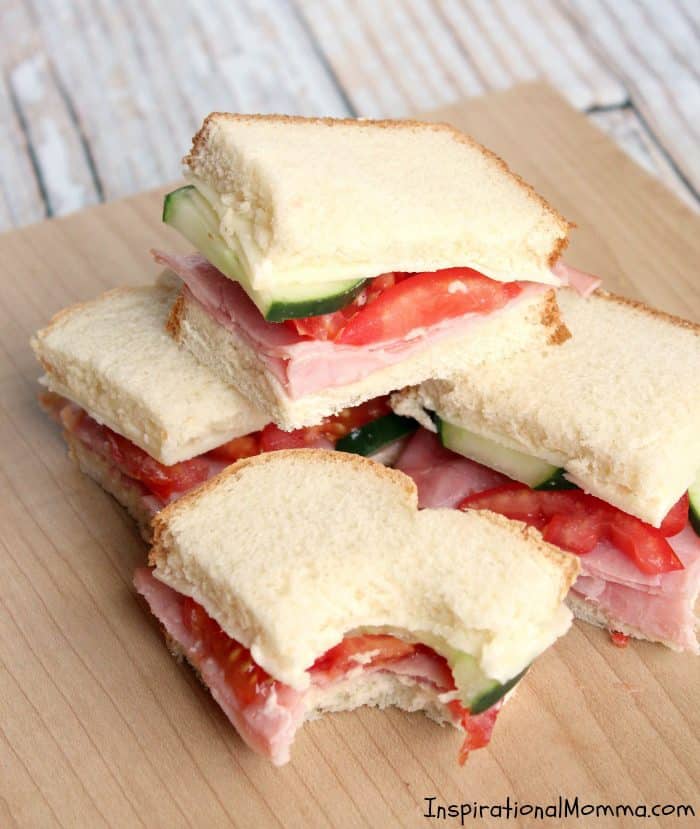 Get Inspired!
Never miss my delicious recipes, cute creations, or household tips!