Crock Pot BBQ Pulled Pork - Easy and Delicious
Crock Pot BBQ Pulled Pork is a delicious way to feed a crowd. It takes just minutes to prepare and is tender, flavorful, and irresistible! Perfect for any meal at home or great for a summer BBQ, too!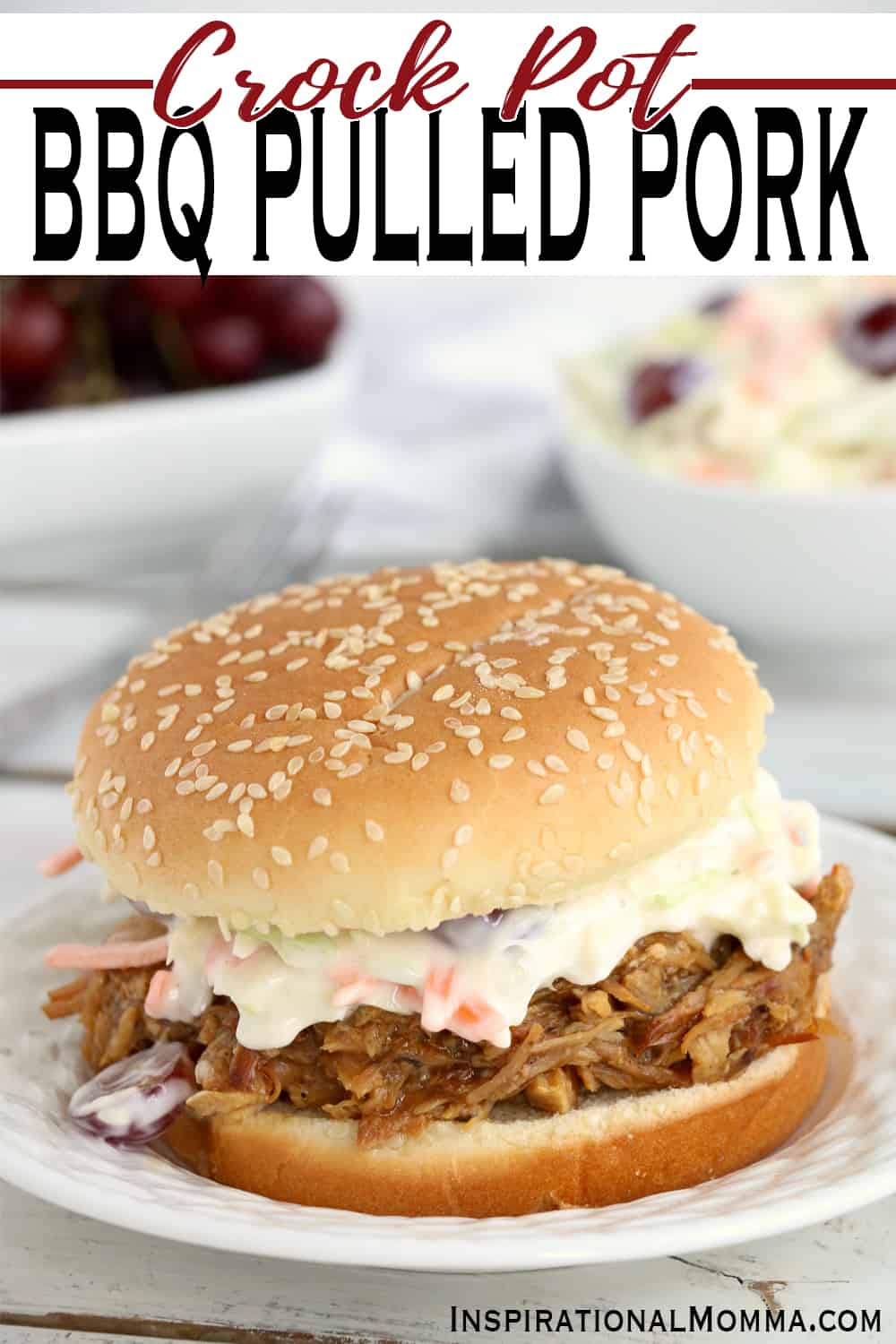 This is an amazing meal that can be prepared in minutes! And I am all about the "SET IT and LET IT" mentality that I can have with my crock pot. If you are looking for another dish that will cook while you are away and welcome you home with a savory aroma, check out my 5-Ingredient Crock Pot Chicken & Stuffing.
Who here loves cooking with a crock pot? It's literally one of my favorite ways to make a delicious dinner, time and time again. I've been using my slow cooker for YEARS and I've never been disappointed yet. The only thing that I wish is that I could find a way to successfully use it for every meal I have to make. (seriously, is that too much to ask?!)
If you're looking for a delicious slow cooker pork recipe, you're in the right place. With just 8 simple ingredients needed, it'll be prepped and cooking to perfection in no time at all. This meal is one that delivers on flavor and can feed quite a crowd as well!
Crock Pot BBQ Pulled Pork - Easy and Delicious
There's just something about pulled pork roast that reminds me of summer. Maybe it's because I associate it with creating a delicious pork sandwich topped with mounds of shredded pork, all while sitting outside in the backyard hanging with family and friends.
And if that's the wrong way to eat pork, then I don't want to be right. Just let me eat my shredded pork in peace and I'll be a happy camper.
Cooking up pork doesn't have to be a dreadful experience. When you can use your crock pot for cooking, it's actually really simple and easy to do!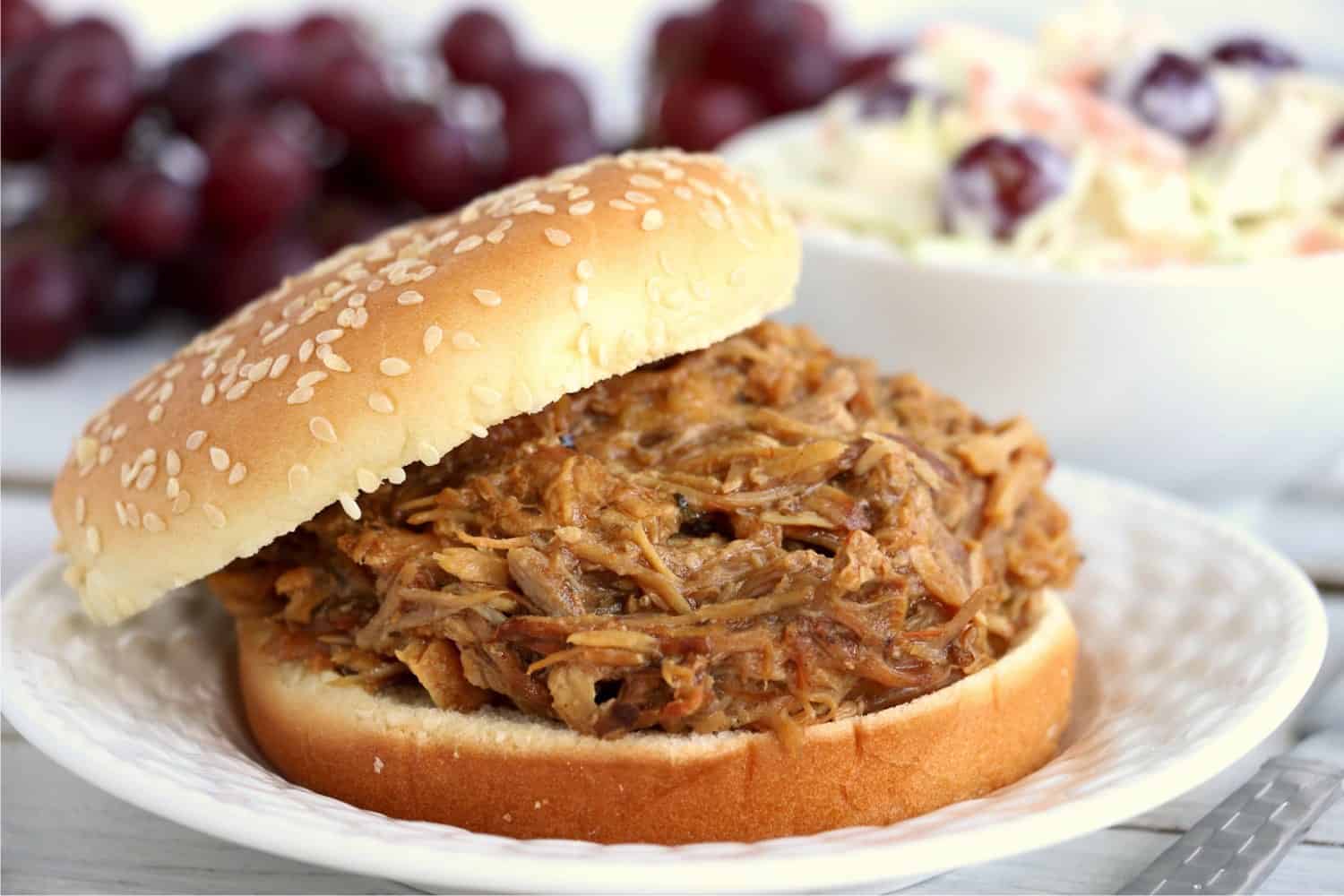 Ingredients needed to make Pulled Pork in the Slow Cooker
All you need are the short list of ingredients below to get started. Seriously - this pork roast recipe is that simple.
pork roast
water
garlic powder
onion powder
Italian seasoning
brown sugar
pepper
BBQ sauce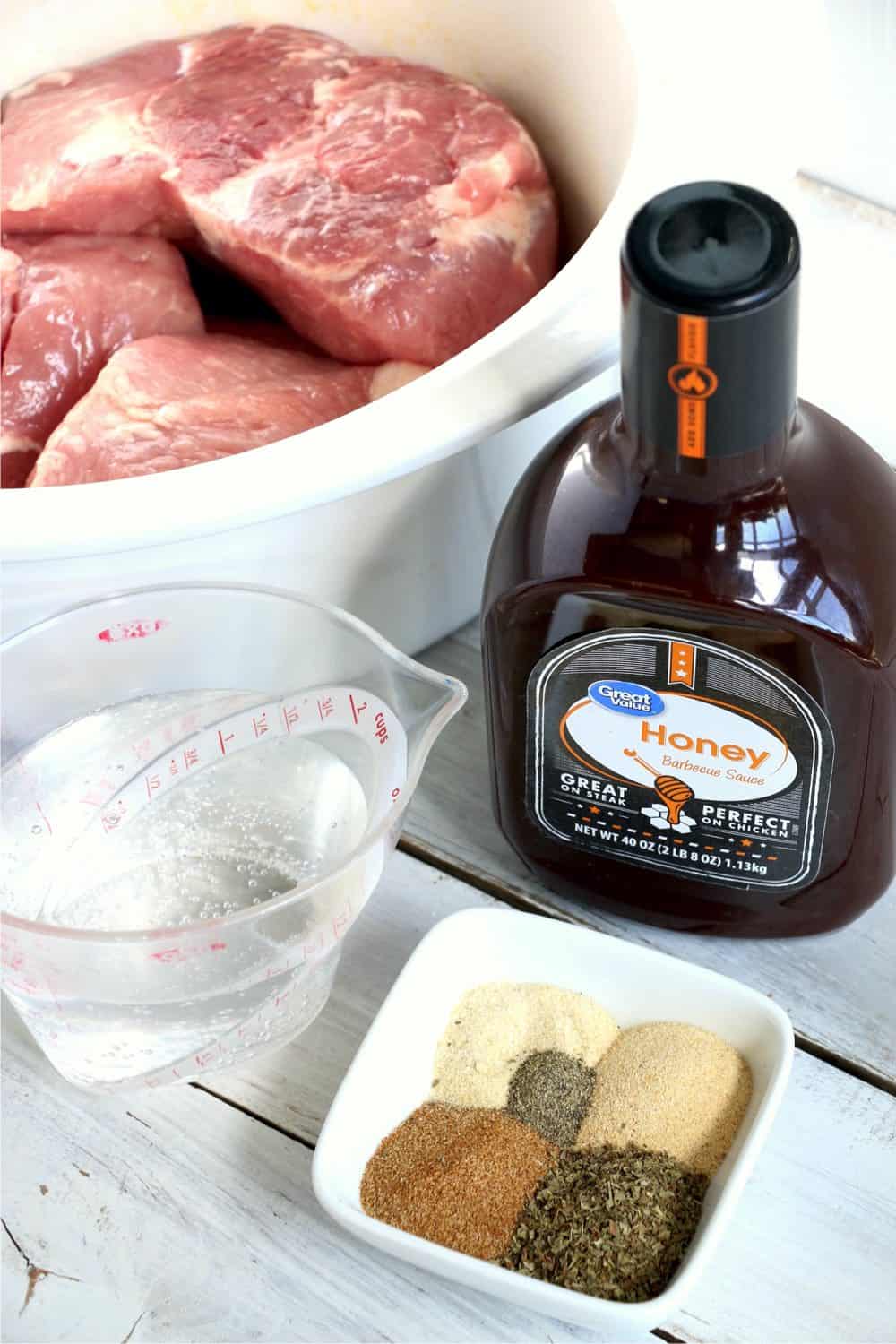 How to Make BBQ Pulled Pork in the Crock Pot
The best part about using your crock pot? It really does all the hard work for you. But since I've made this recipe a few times and worked out all the kinks, there are a few tips to keep in mind when cooking up this pot roast dish.
Grease your crock pot first
I know that there will be a natural fat that comes from the pork but I still highly recommend that you grease your crock pot as well. It just takes away the worry and makes for a super simple and fast clean-up process, too.
There are even crock pot liners that you can buy at the store now that make the clean up process even easier. What a world we live in!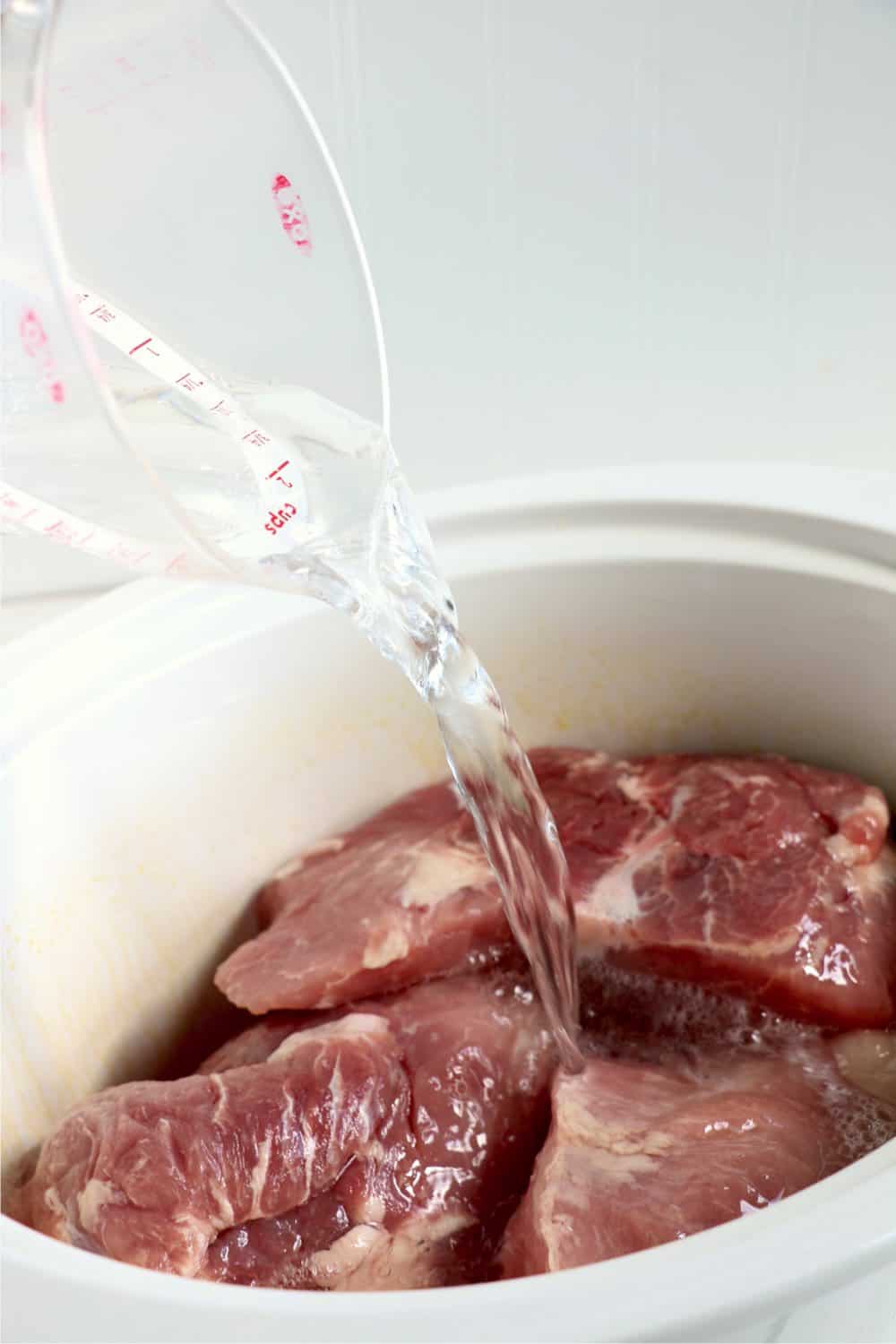 Don't skimp on the water
If you don't add in enough water, your pork roast will become dry. No one likes dried-up shredded pork...no one. It doesn't have to be fully covered by water but there should be quite a bit of water so that it can cook and pull in the moisture.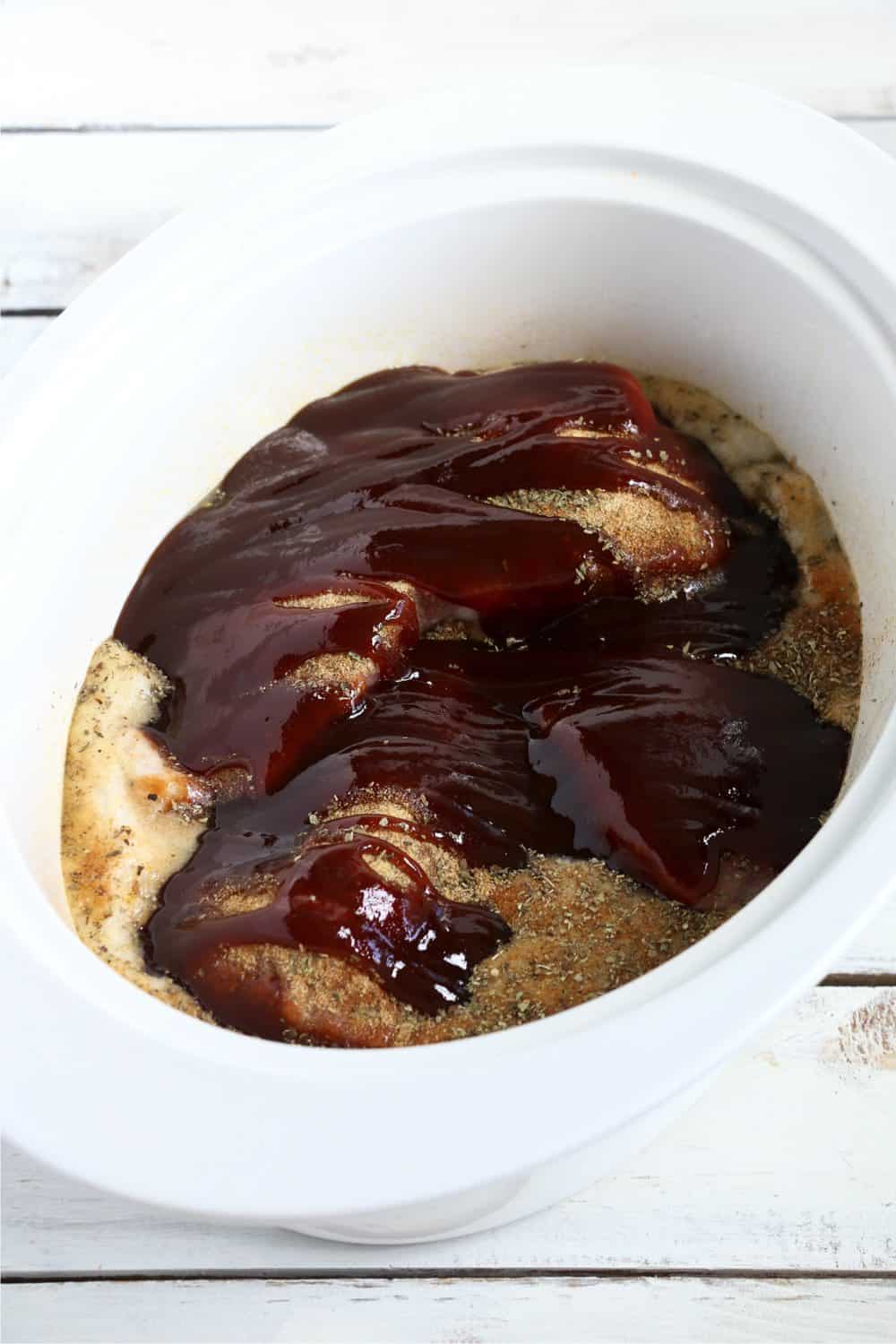 Pay attention to the cooking time when making Crock Pot BBQ pulled pork
One of the biggest complaints that people have with cooking in the slow cooker is that it "takes too long" to use. Instead of thinking about the slow cooking process in a negative way, why not think that it's slowly cooking the meat perfectly so that it's nice and tender for you to enjoy? See how a simple mindset can change your taste buds immediately?!
This recipe might take eight hours to cook on a low setting but I can promise you that it's worth the wait.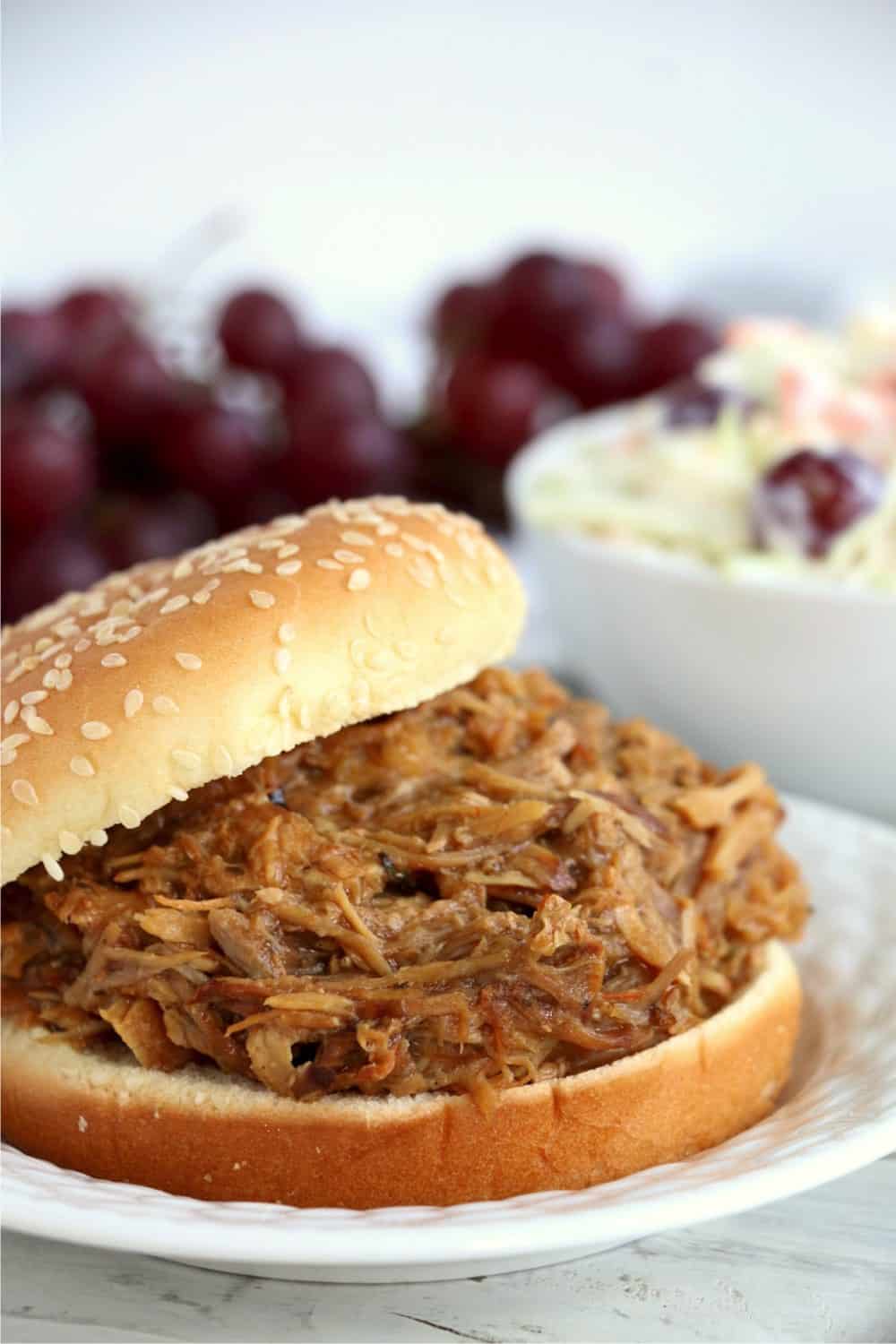 How do you shred pork roast once cooked?
The crock pot is going to do a fantastic job of making the pork meat nice and tender. Because of this, shredding the pork is a breeze! You can easily use two forks and just pull the meat apart in no time at all.
Why is my pork roast dry?
More than likely you overcooked it or didn't have enough liquid in the crock pot. If this happens, all is not lost. The easiest way to add moisture to the meat that is dried out is to cover it with a sauce. The BBQ sauce is what will make it juicy again and also add a great flavor, too.
What type of BBQ sauce goes best with pork?
This all just depends on your taste and preference. Some people prefer a sweeter BBQ sauce flavor while others like to bring on the heat! You can even shred the pork and then separate it into different batches to add different types of BBQ sauce as well.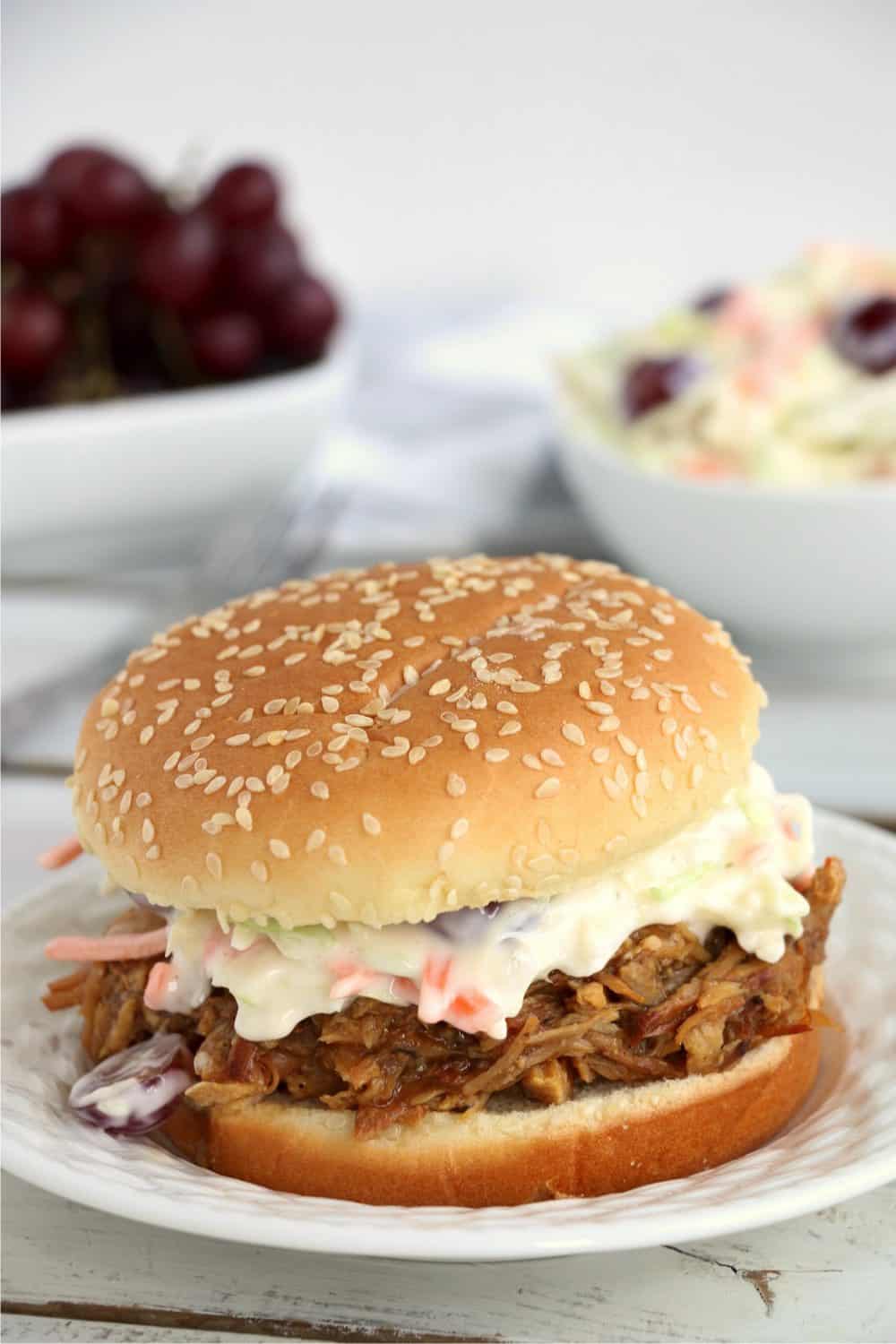 Best Toppings for a Shredded Pork Sandwich
Just because I love a good pork sandwich, let's talk about the best toppings to put on top. Some great pork toppings include:
Shredded onions
More BBQ sauce
Coleslaw
Fresh Jalapenos
Pineapple
And anything else that you might want to add. You can totally make every pork sandwich taste unique each and every time based on the toppings that you choose to add.
Can you freeze shredded pork for later?
Absolutely. Shredded pork is a great way to meal prep for the month as well. Once you make the pork and shred it, you can easily add it to a freezer bag or a freezer-safe container to enjoy later.
I do this all the time and it's a huge timesaver. All you have to do to reheat is put it back into the crock pot on low and let it warm up.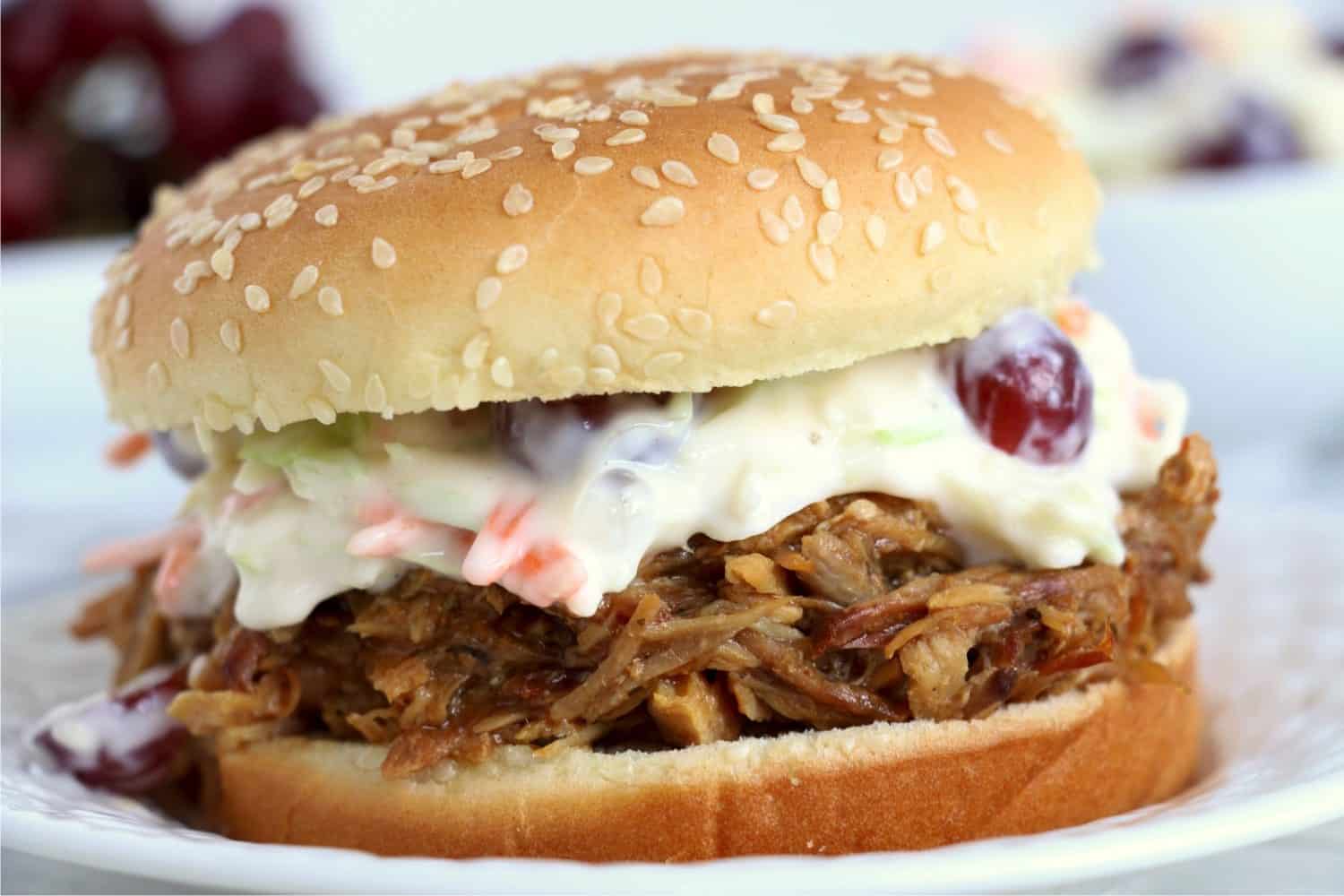 Love what you see?
Find more of my fun creations on Facebook, Instagram & Pinterest! You can also sign up for my weekly newsletter below and never miss any of my inspirations!
Can't get enough? Check out more of my favorites recipes!
Yield: 16 servings
Crock Pot BBQ Pulled Pork - Easy and Delicious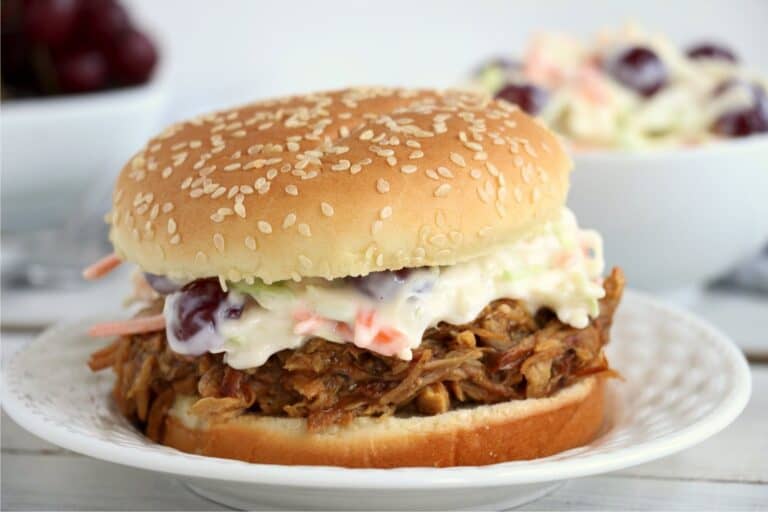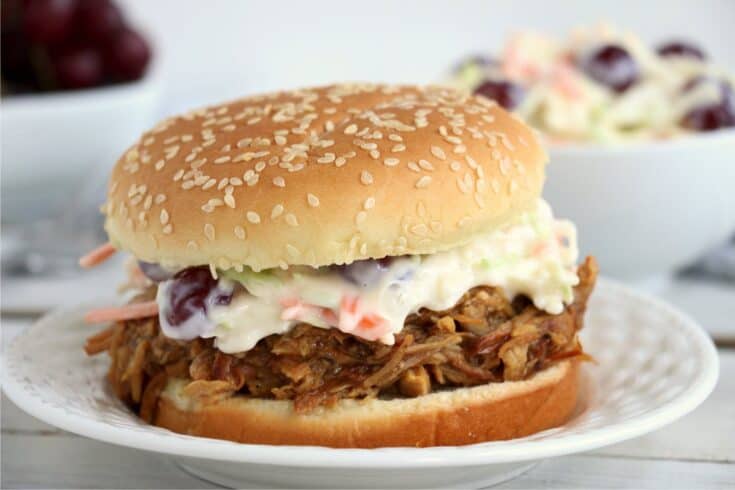 Crock Pot BBQ Pulled Pork is a delicious way to feed a crowd. It takes just minutes to prepare and is tender, flavorful, and irresistible!
Total Time
8 hours
5 minutes
Ingredients
3 lb pork roast
1 1/2 cups water
1 tsp garlic powder
1 tsp onion powder
1 tbsp Italian seasoning
1 tbsp brown sugar
1/2 tsp pepper
2-3 cups honey BBQ sauce (depending on preference)
Instructions
Place pork in a greased crock pot.
Pour water into crock pot.
Cover pork with seasonings.
Pour BBQ sauce on top.
Cook on LOW for 8 hours or until tender. Using two forks, shred the pork and stir well. Add more BBQ sauce if desired.
Nutrition Information
Yield
16
Serving Size
1
Amount Per Serving
Calories

643
Total Fat

18g
Saturated Fat

7g
Trans Fat

0g
Unsaturated Fat

10g
Cholesterol

77mg
Sodium

86mg
Carbohydrates

107g
Fiber

0g
Sugar

106g
Protein

20g
Get Inspired!
Never miss my delicious recipes, cute creations, or household tips!