Baked Hard-Boiled Eggs just got so much easier! Easy peeling and cooked to perfection every time!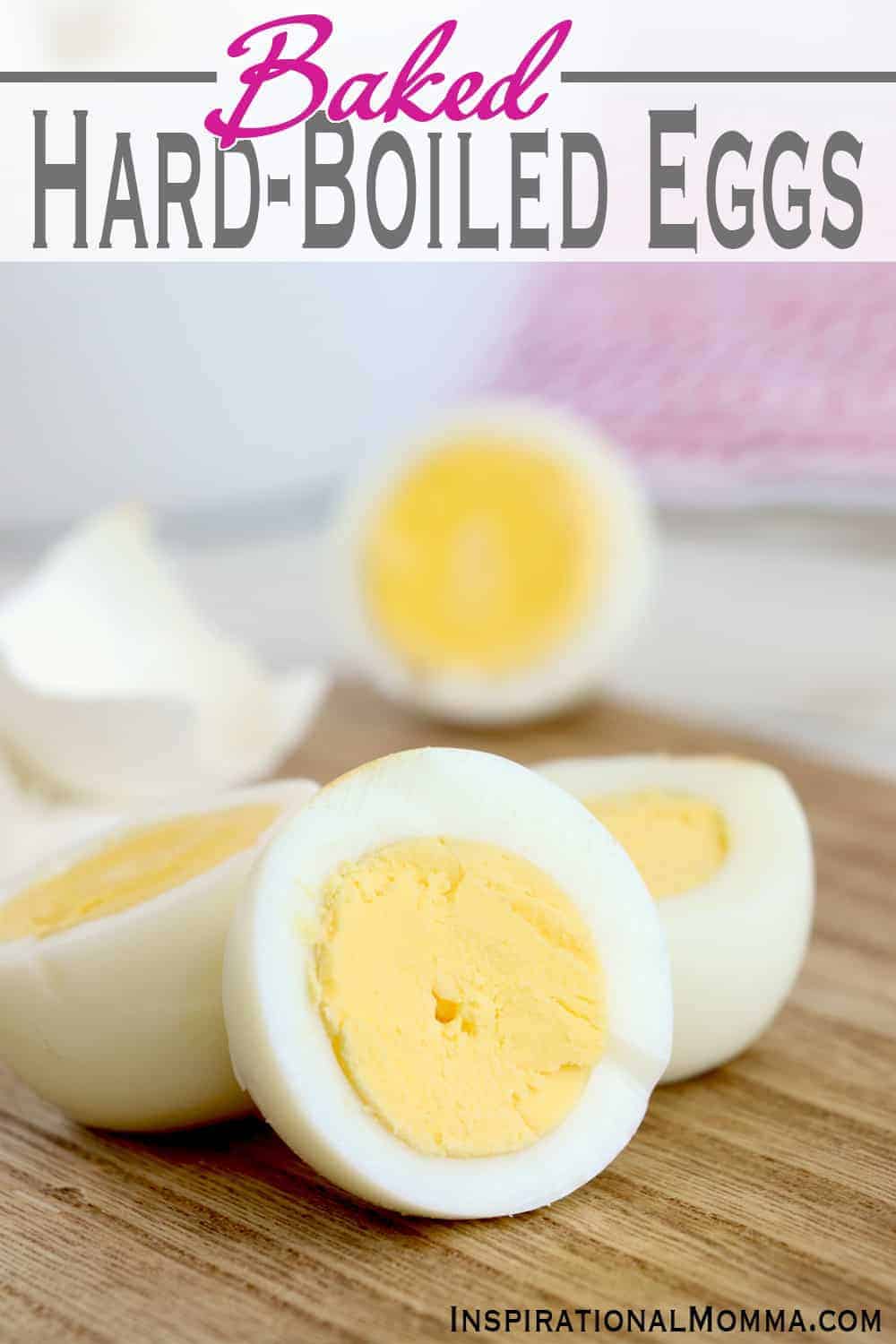 Easy Baked Eggs
Whether you have an Easter celebration coming up, you're getting ready to make some yummy 3- Ingredient Egg Salad, or you're preparing some quick, healthy snacks, these Oven-Baked Eggs are a perfect choice! You should also check out my tasty Air Fryer Potato Wedges.
For years, I prepared my hard-boiled eggs on the stove, in a pot of water, just like my grandma used to do it. Now don't get me wrong, they were tasty and cooked well, but I never knew how they were going to peel. Once I discovered Baked Hard-Boiled Eggs, I was sold!
Baked in just 30 minutes, I have had 100% success with perfectly cooked, easy peeling eggs. I dare you to try them. I have a feeling you will be joining my team.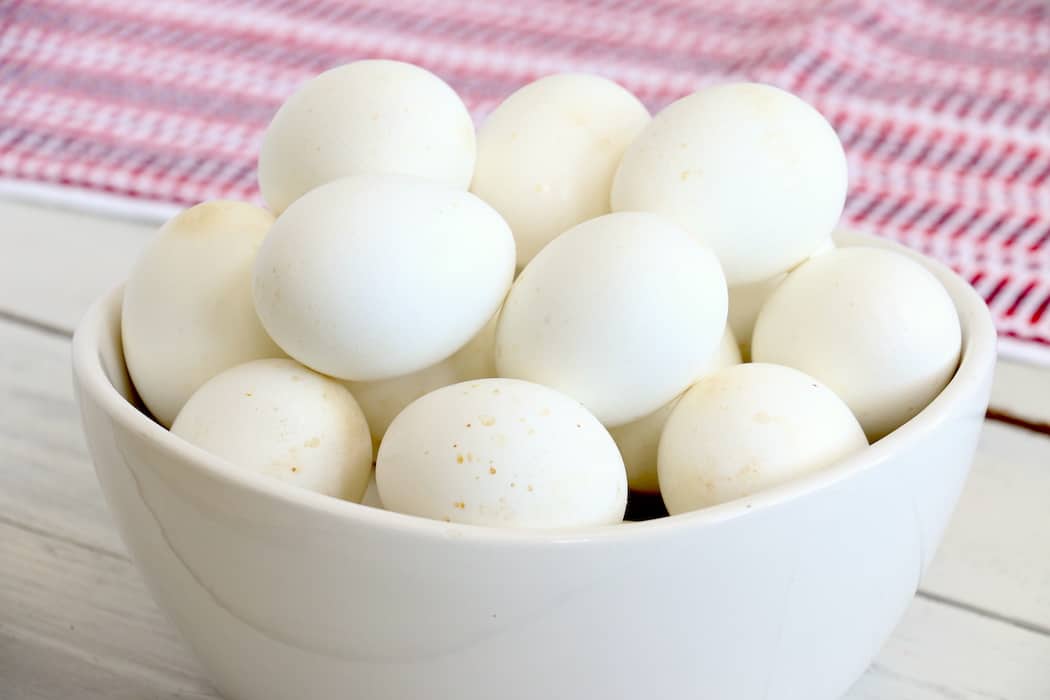 How to Make Baked Hard-Boiled Eggs
I strongly suggest using eggs that may have been in your fridge for a bit. Every once in a while I get lucky with "new" eggs, and they peel well. But I have found that eggs that have been around a bit are quite easier to peel.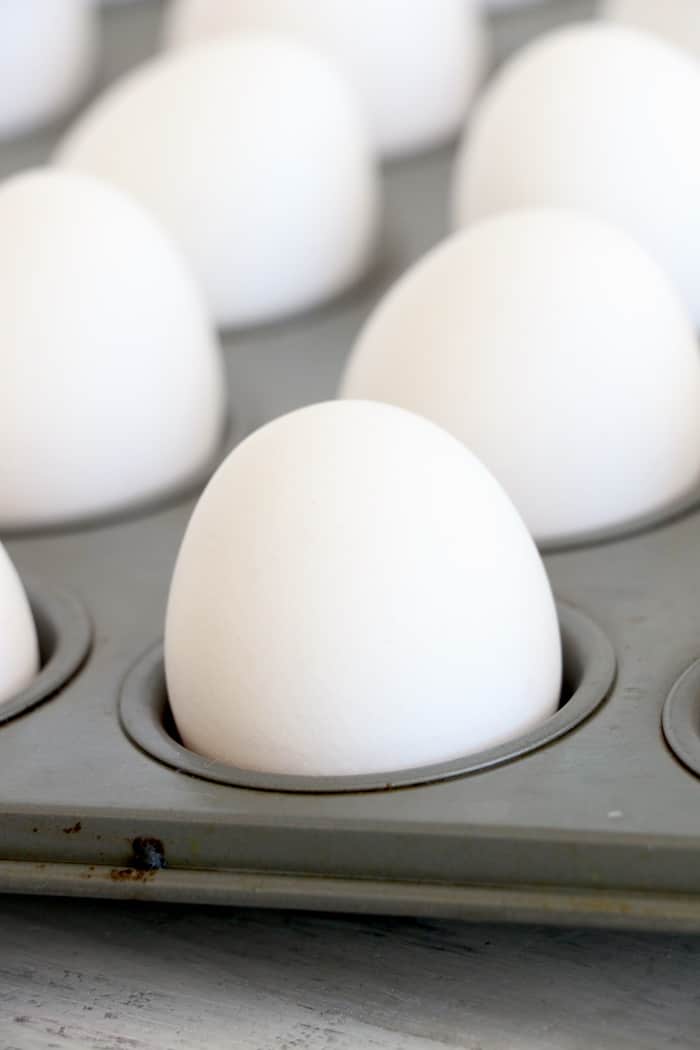 Get things started by preheating your oven to 350ºF.
Place eggs in a muffin pan and bake for 30 minutes.
When your eggs are done baking, immediately put them in a bowl of ice water for 10 minutes.
It's time to peel! Gently crack each egg and peel them gently.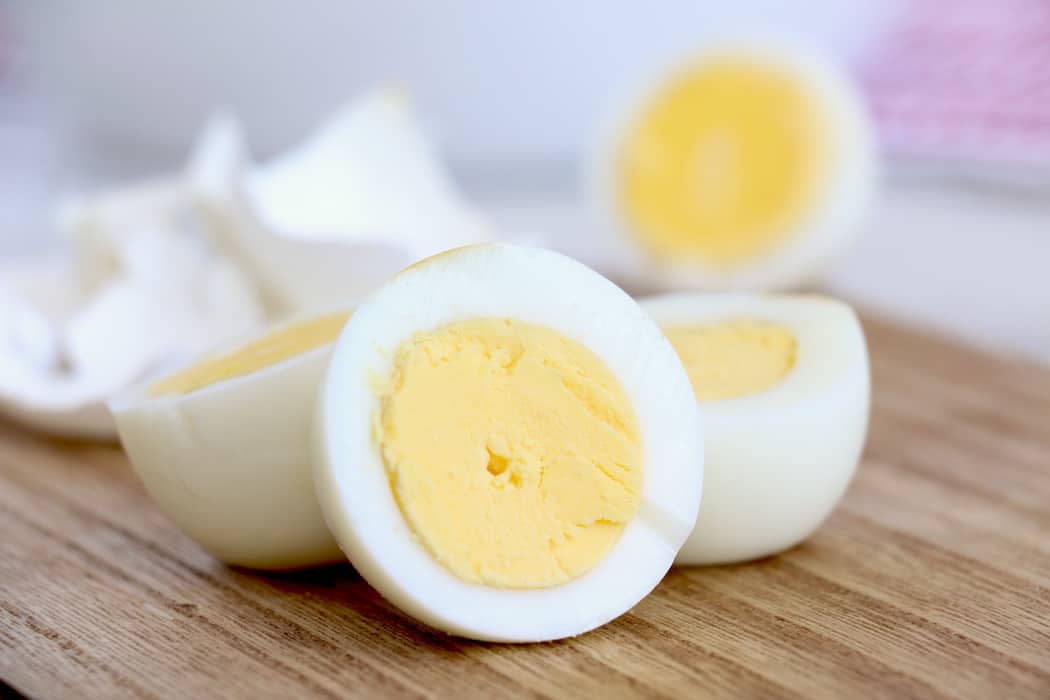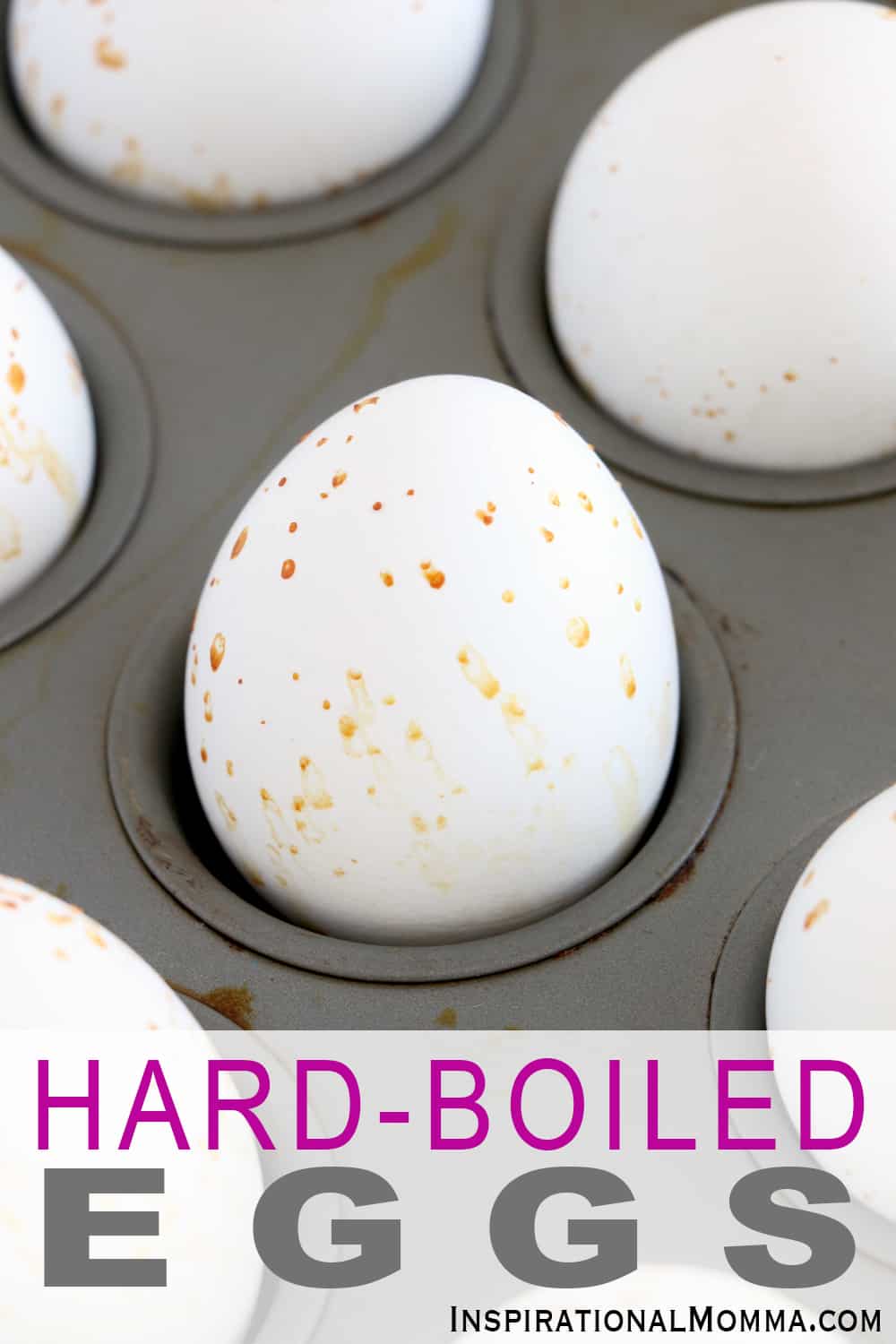 Love what you see? Find more of my fun creations on Facebook, Instagram & Pinterest! You can also sign up for my weekly newsletter below and never miss any of my inspirations!
Can't get enough? Check out more of my favorites!
Baked Hard-Boiled Eggs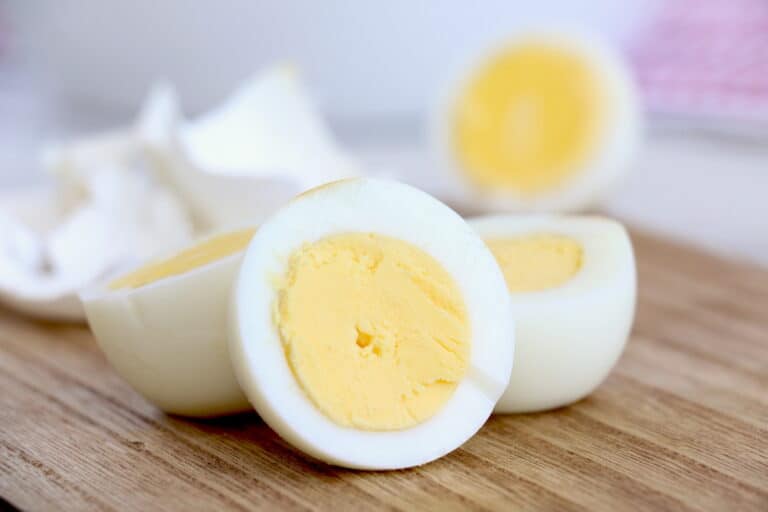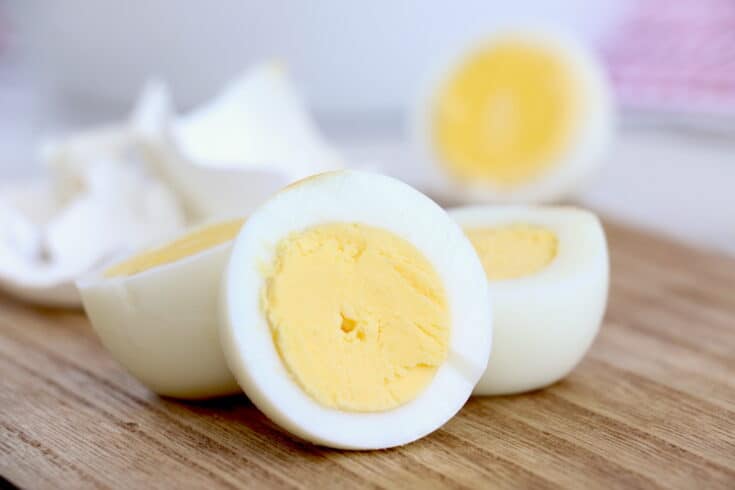 Baked Hard-Boiled Eggs just got so much easier! Easy peeling and cooked to perfection every time! A healthy snack, a quick appetizer, or a main meal.
Additional Time
10 minutes
Instructions
Preheat oven to 350 degrees.
Place eggs in a cupcake pan.
Bake for 30 minutes.
Immediately put eggs in a bowl filled with water and ice for 10 minutes.
Peel and enjoy!
Nutrition Information
Yield
12
Serving Size
1
Amount Per Serving
Calories

72
Total Fat

5g
Saturated Fat

2g
Trans Fat

0g
Unsaturated Fat

3g
Cholesterol

186mg
Sodium

71mg
Carbohydrates

0g
Fiber

0g
Sugar

0g
Protein

6g
Get Inspired!
Never miss my delicious recipes, cute creations, or household tips!