Double Crochet Striped Blanket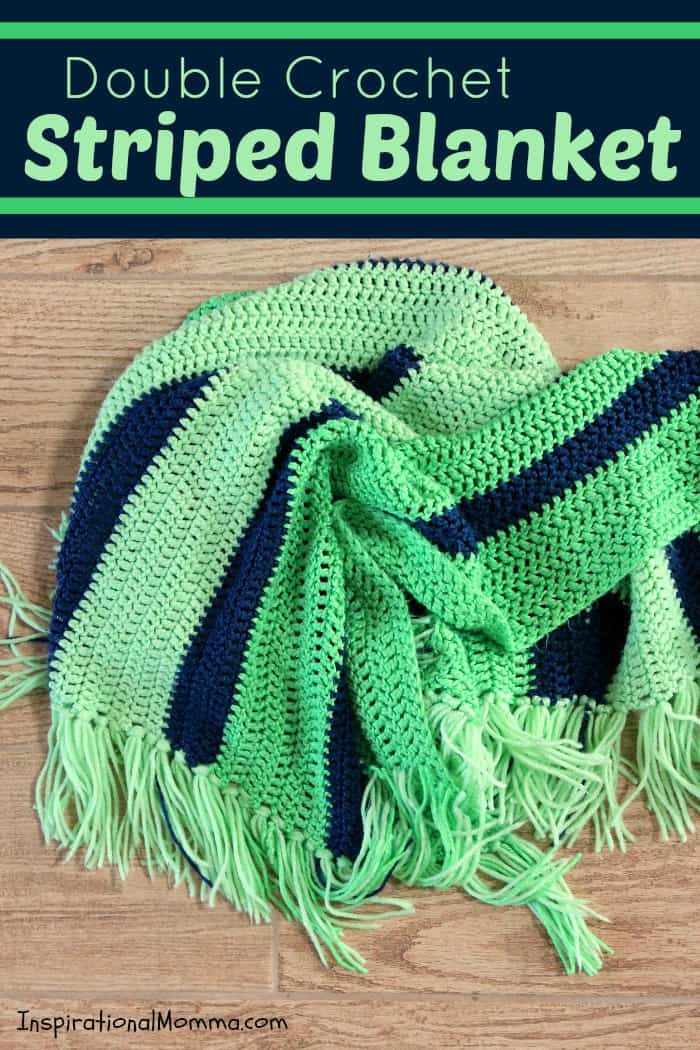 As I mentioned in a previous post for my On-The-Go Crochet Baby Blanket, I was first introduced to crocheting by my mother-in-law. Since then, we have been sharing fun patterns and ideas, and we are always creating something. I always have to smile when she shares something with me that is so adorable. Then, I laugh when she tells me that she whipped it up in an afternoon. Having four crazy kiddos running around my house, I can only dream of having an entire afternoon to focus on a crochet project. Because of this, I must depend on her to continue creating and making me smile.
Over the years, I cannot even begin to count the number of blankets she has made for my children. So many different colors, so many different stitches and patterns. And it never gets old. Our oldest daughter is now 10, and she still gets excited when Grandma Pam gives her something she made. This particular Double Crochet Striped Blanket was one of those random gifts that my mother-in-law created and gave to my children. While she does like to tackle challenging patterns at times, this blanket is a perfect project for all crocheters, even beginners. I called it the Double Crochet Striped Blanket because that is exactly what it is. You can create this gorgeous blanket with just one stitch, the double crochet. Then, to add a little flair, she added some cute fringes to top it off. I have included a quick tutorial if you aren't quite sure how to add those fringes.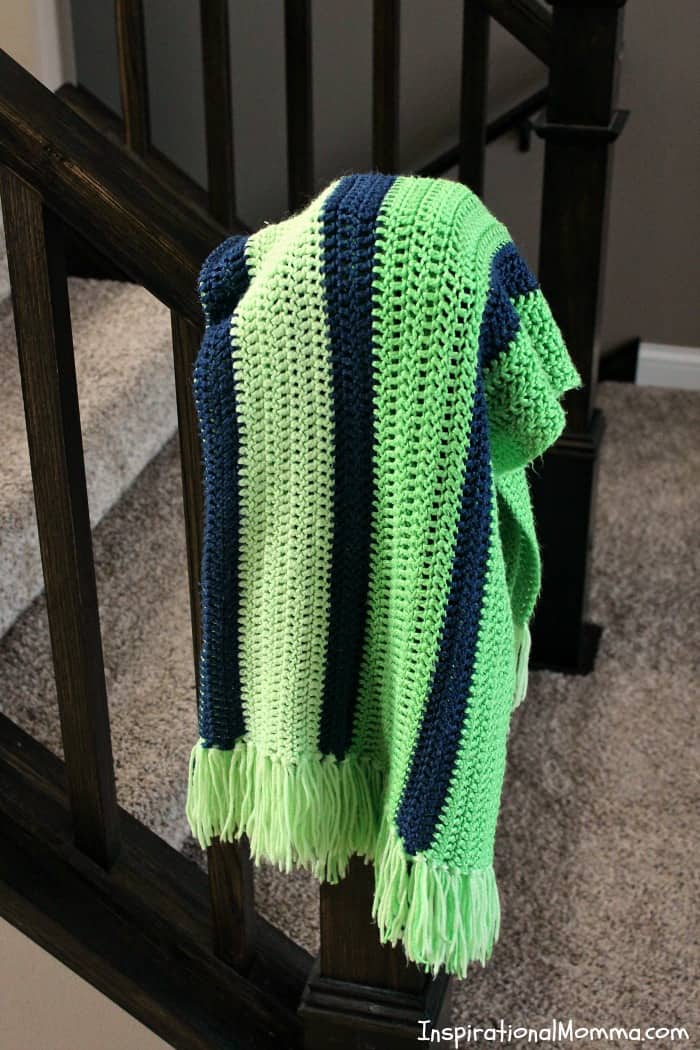 Check out my free printable pattern for this Double Crochet Striped Blanket and get hooking!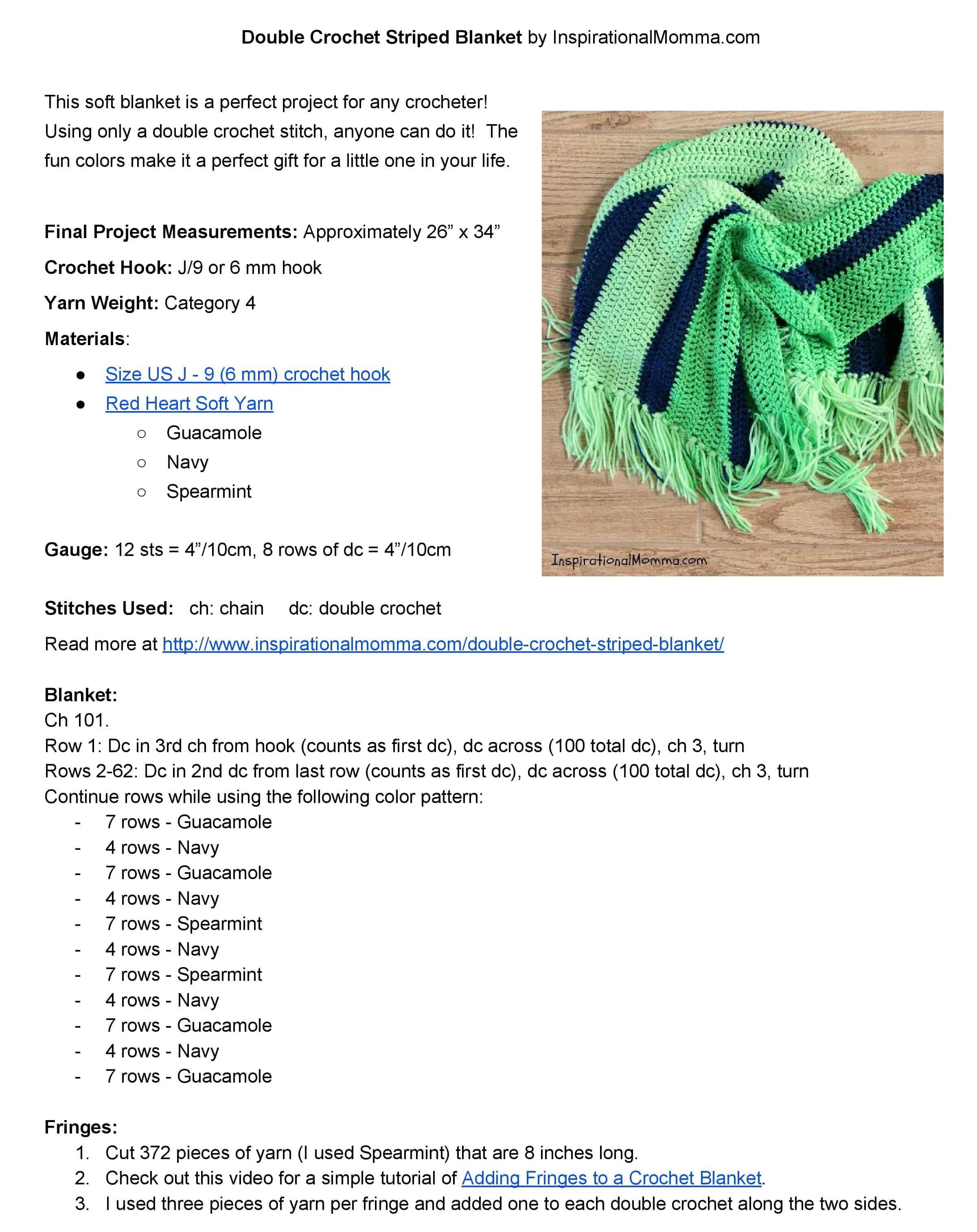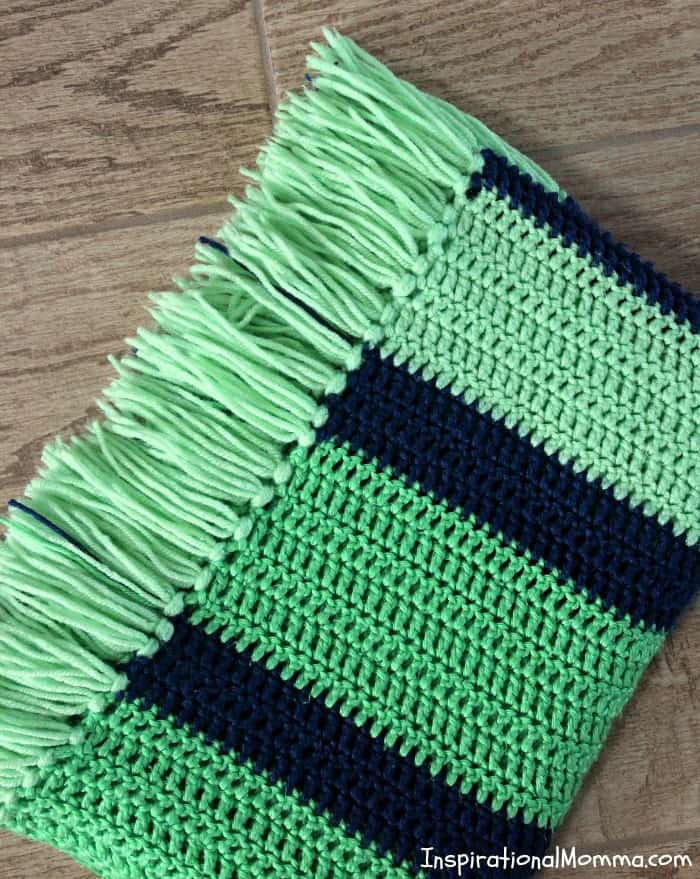 Get Inspired!
Never miss my delicious recipes, cute creations, or household tips!