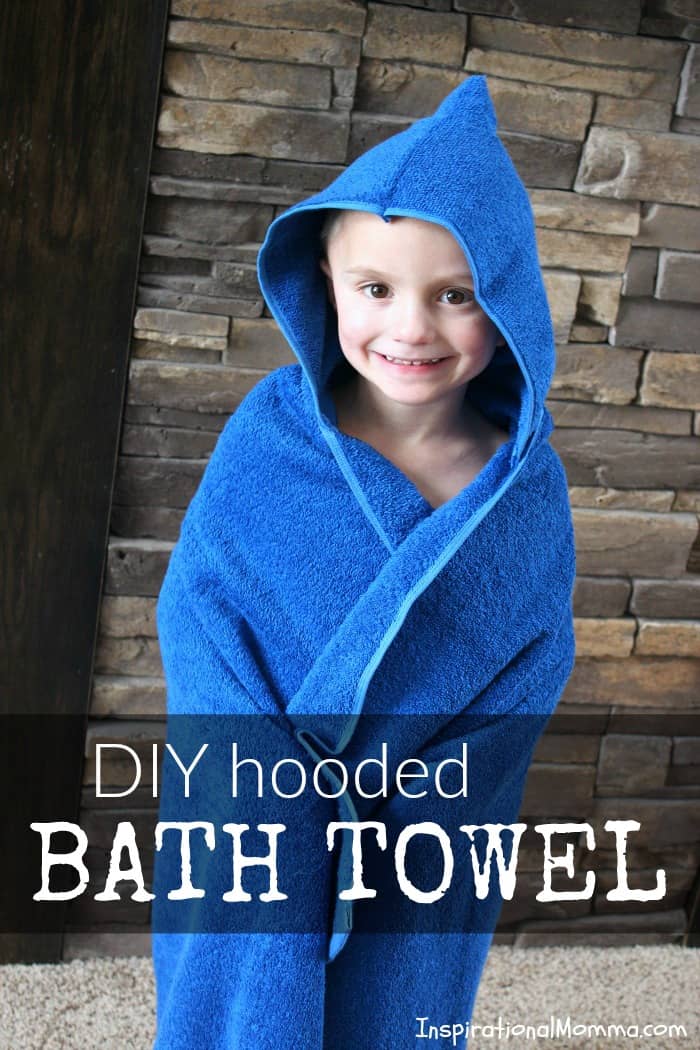 Being a mommy, there is nothing like bath time. I have witnessed my children hunt dinosaurs, dive for blue whales, and mine for gold, all while in our bathtub. It seems as though their imaginations take them to a new world each night as they enter the bath.
As their fingers and toes shrivel up like raisins, I can't help but smile. Their true childhood innocence shines through. Their giggles and sweet voices will not stay this way for long. Soon they would rather jump in the shower, and their imaginations will take a back seat.
As I take them from the bath, I hold them tight while they are snuggled up in a cozy towel. These are the moments I wish I could bottle up for eternity. These cuddles melt my heart each night. To be sure my little ones know just how much I love them, I wanted to create the perfect towel for them to wrap up it.
Just look how cute this easy DIY Hooded Bath Towel is! It is a great sewing project for beginners and just what bath time was missing. With just two seams to sew, you can create a warm, snuggly DIY Hooded Bath Towel for a little sweetheart in your life. These also make excellent and useful gifts! Look at the simple steps below and get sewing!!
Materials Needed to make 2 DIY Hooded Bath Towels:
2 large bath towels
1 hand towel
matching thread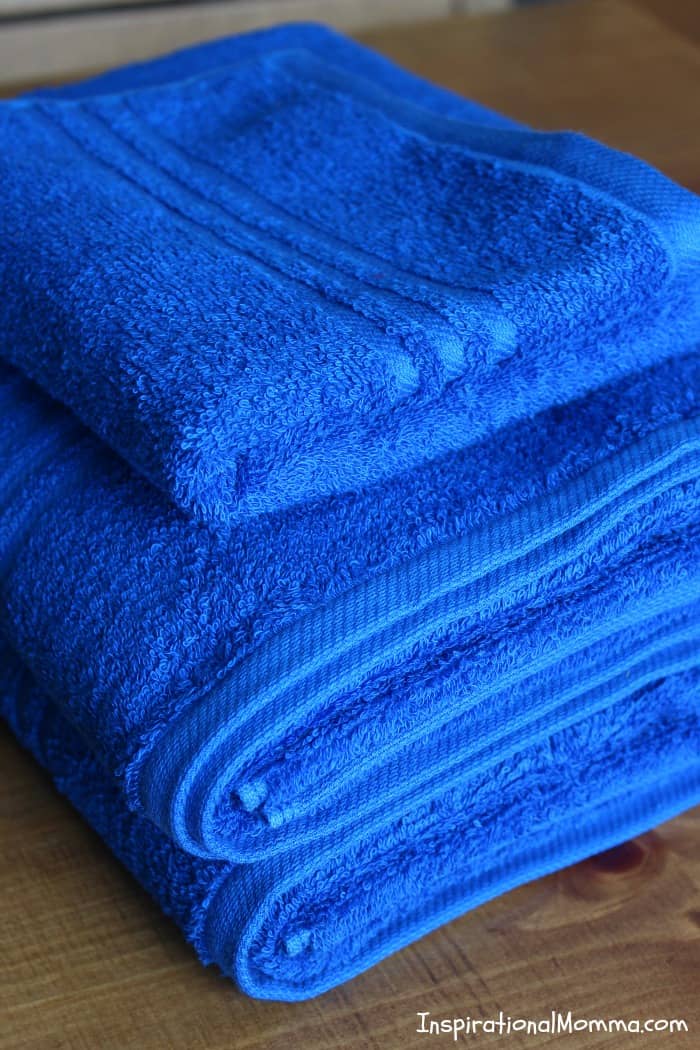 Step 1: Cut hand towel in half. Each DIY Hooded Bath Towel only requires half of a hand towel. This is why I typically make two at a time.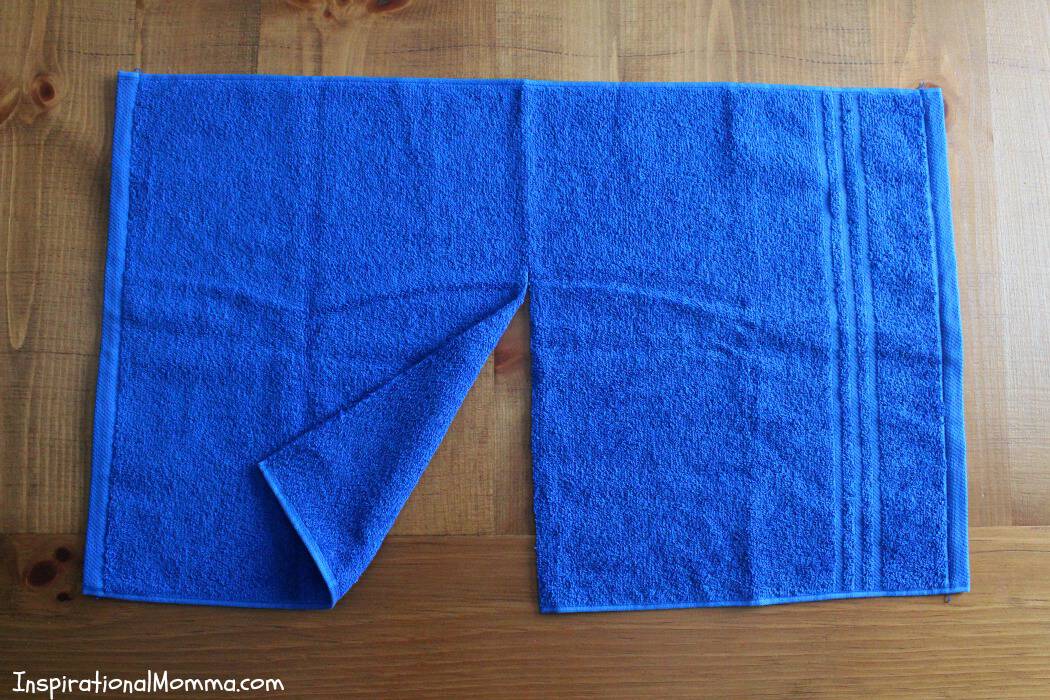 Step 2: Fold one half of the hand towel lengthwise. This will eventually form the hood. To be sure the hood is not too large, I cut about 2 inches off the end that has already been cut. This piece can be thrown away. I then pin it, preparing to sew the first seam.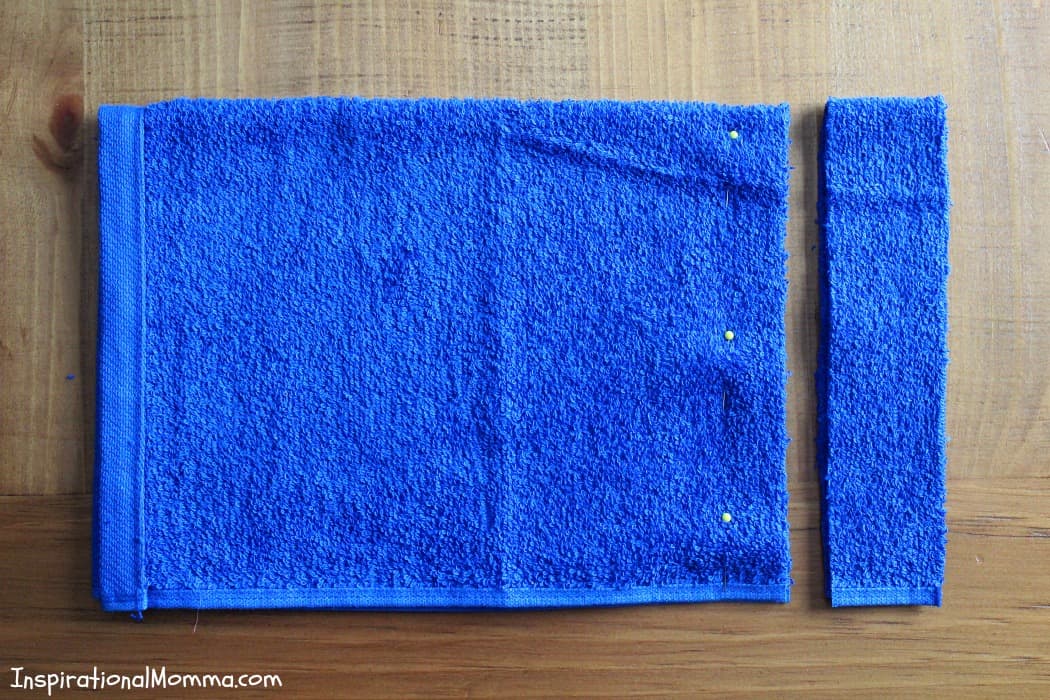 Step 3: Sew pinned edge, creating the top of the hood.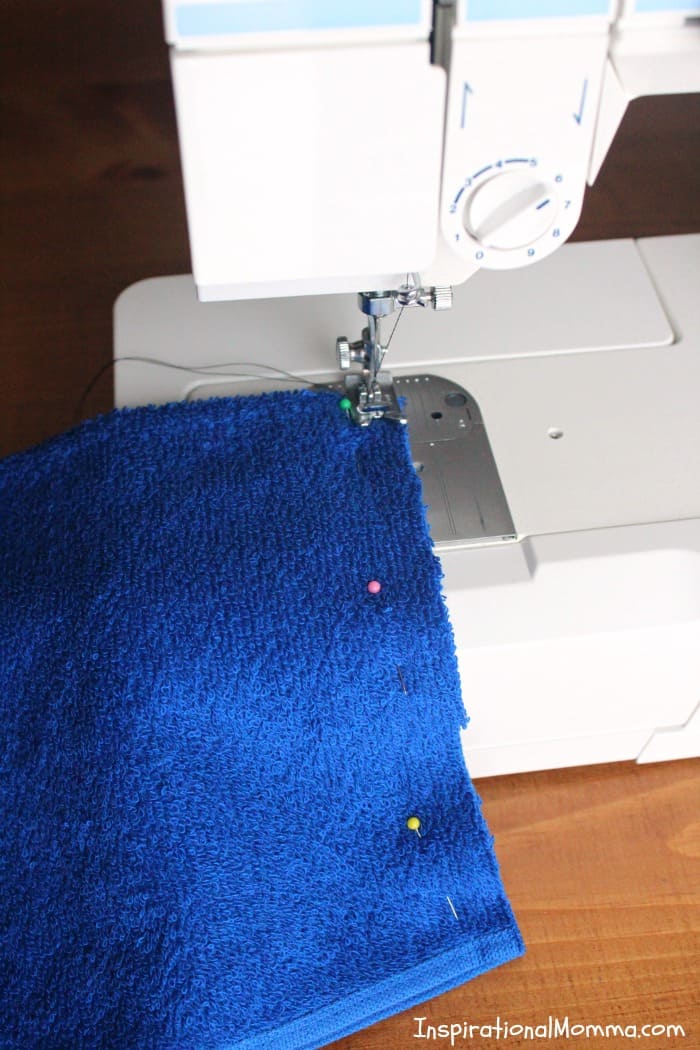 Step 4: Flip the hood inside-out, making sure the sewn edge is inside.
Step 5: To prepare for the second and final seam, pin the hood to the edge of the large bath towel, being sure it is centered. (see picture below)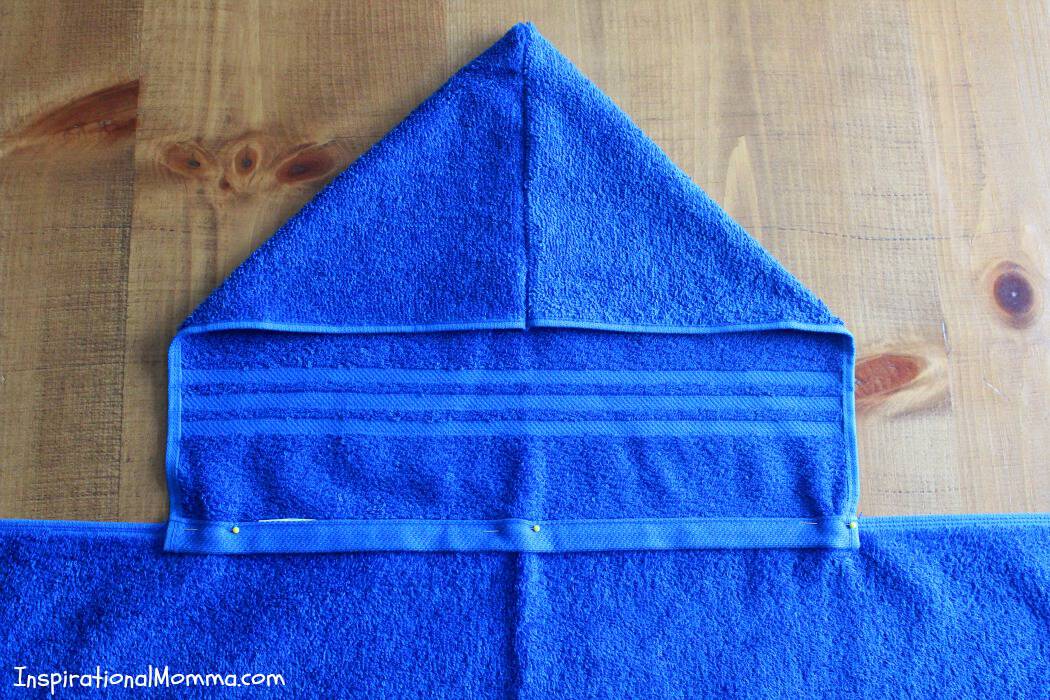 Step 6: Sew final seam close to the edge.
Step 7: Now throw those kids in the bath and guarantee them that a soft and cuddly DIY Hooded Bath Towel is waiting for them!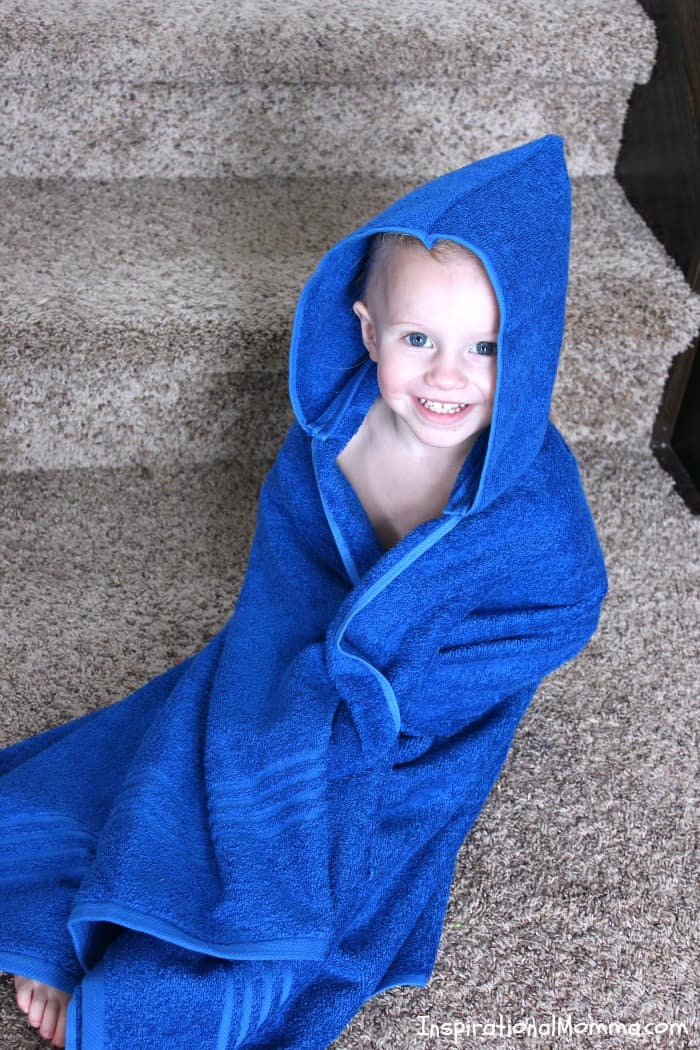 Get Inspired!
Never miss my delicious recipes, cute creations, or household tips!