Strawberry Rhubarb Custard Dessert
Summer is definitely my favorite season of the year. Sun, swimming, and so many fresh, delicious foods! And rhubarb is definitely high on my list of amazing summer treats! Every year, as the weather warms up, I always find myself searching for yummy ways to use it. I also have a number of old family recipes that I must enjoy each year. And that is what I can't wait to share with you today! I can still remember enjoying a piece (or three) of my Grandma Joan's Strawberry Rhubarb Custard Dessert!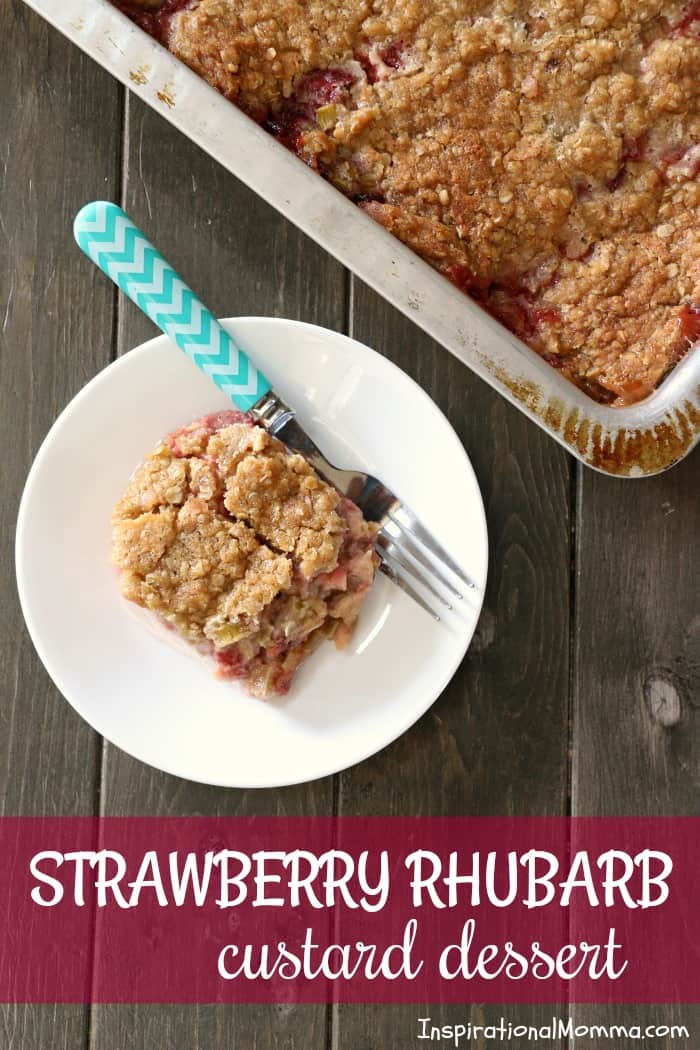 The combination of flavors is sweet perfection
The natural tartness of the rhubarb is matched perfectly to create an addictive dessert that I just can't get enough of! Just like every summer, I headed to my grandparent's farm to pick some rhubarb. As I was there, I had so many emotions and thoughts running through my head. It has been just a year and a half since my grandma passed away, but it feels like forever since I have been able to sit down and chat with her, something I used to do on a daily basis.
As I picked the stalks, I thought back to a time when I was a young girl, and she taught me just how to do it. Some may drive by and see a small rhubarb patch, but it is so much more to me! To me, it is endless hours of helping grandma outside, giggling while baking in the kitchen, and enjoying our freshly baked dessert on the deck. It is a small snapshot of so many memories that bring tears to my eyes but also so much love that I will never let go of.
As I raise our four children, I strive everyday to create similar memories. Someday, I want them to look back on something so simple, and be overwhelmed with so much love that they can't help but smile! Now, this Strawberry Rhubarb Custard Dessert will definitely make you smile, but as your enjoying it, take a moment to remember just how blessed you are!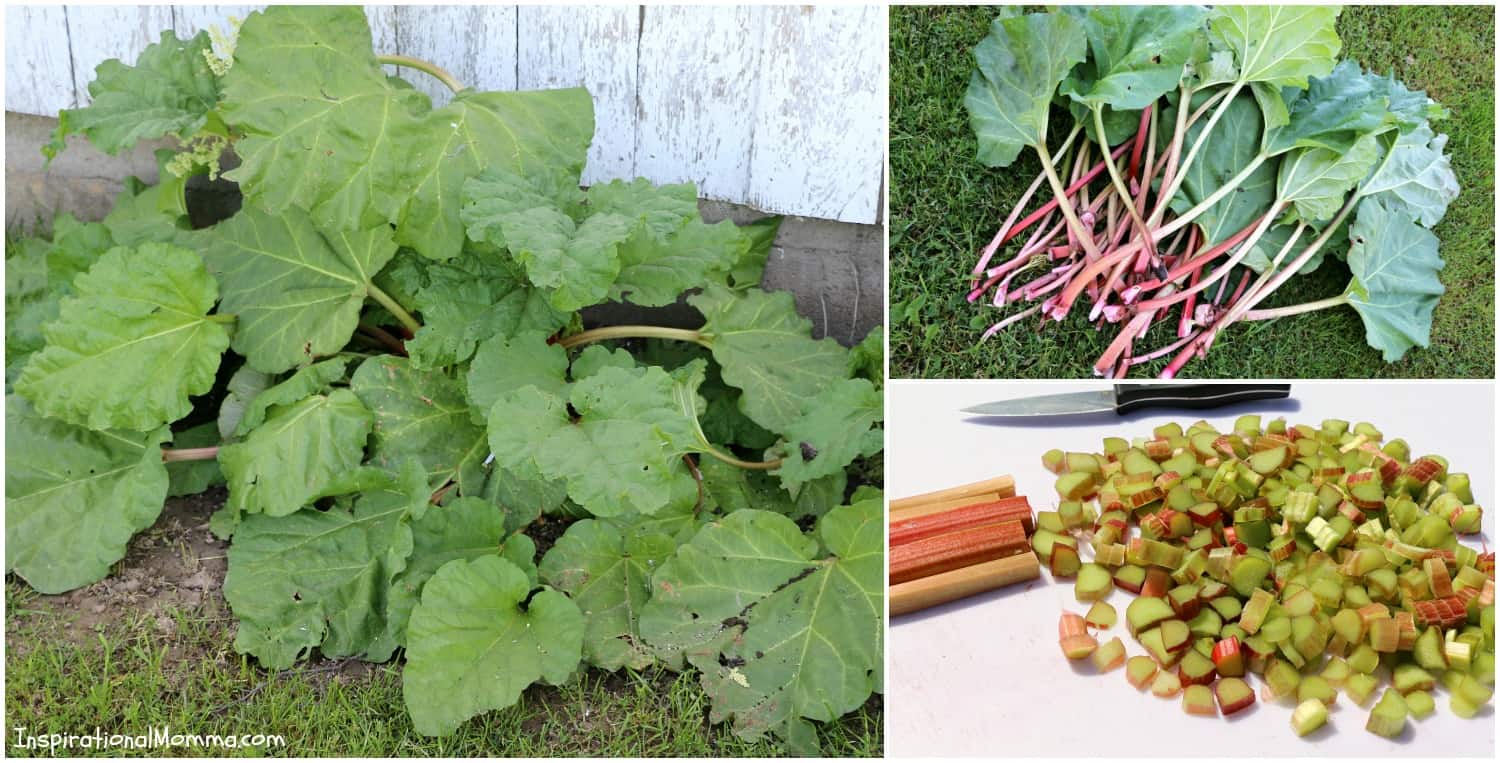 Ingredients for Strawberry Rhubarb Custard Dessert
Base:
5 beaten eggs
1 cup milk
3 cups sugar
½ tsp salt
1 tsp vanilla
½ cup flour
4 cups rhubarb
4 cups strawberries
Topping:
1 cup brown sugar
1 cup flour
A cup oatmeal
1 cup melted butter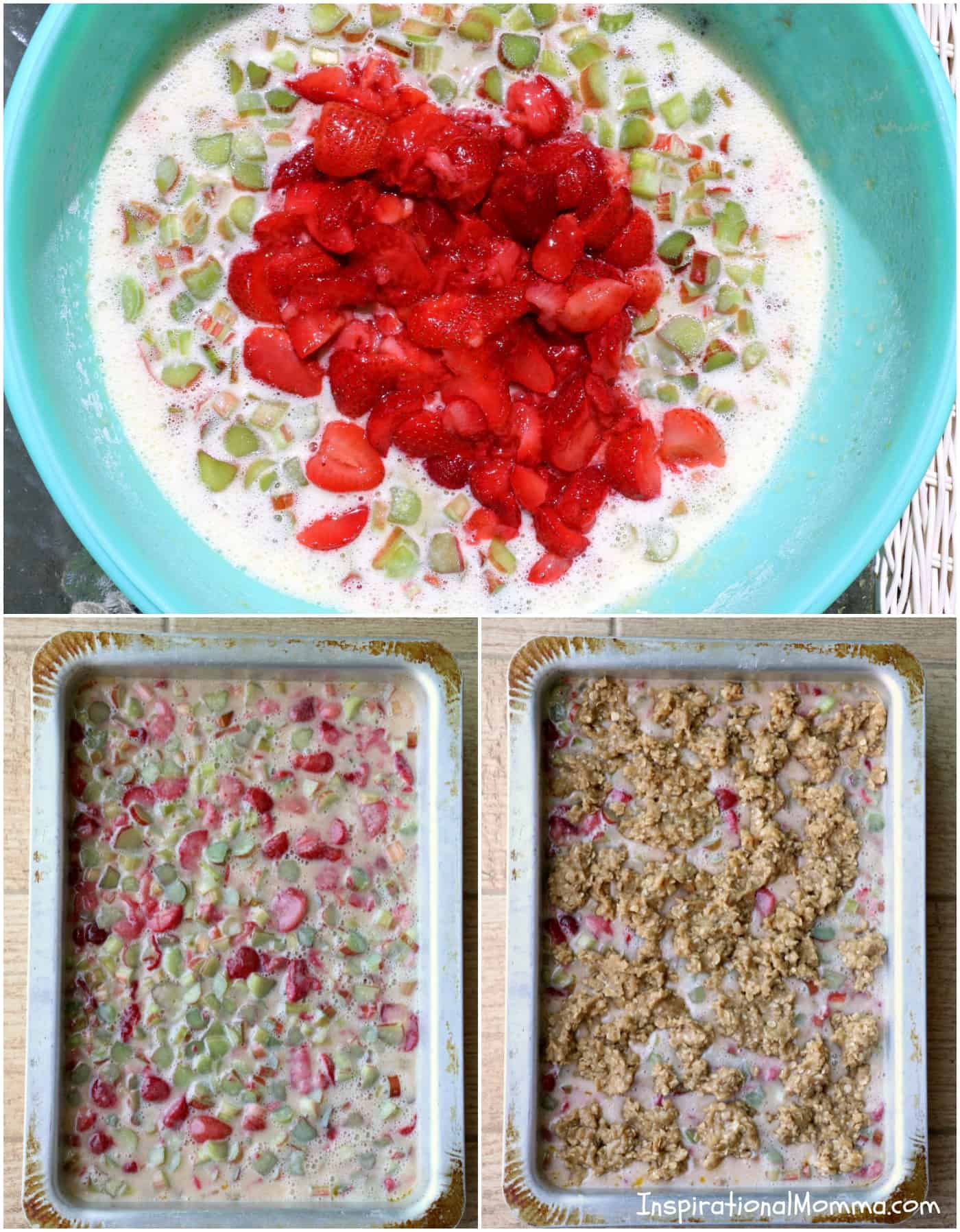 Directions for Strawberry Rhubarb Custard Dessert
Preheat oven to 350°.
To create base, combine eggs, milk, sugar, salt, vanilla and flour in a large mixing bowl.
Add rhubarb and strawberries.
Pour mixture into a greased 9x13 pan.
Combine all four topping ingredients in a small mixing bowl. Crumble evenly over top of base.
Bake for 45-55 minutes or until edges turn golden brown.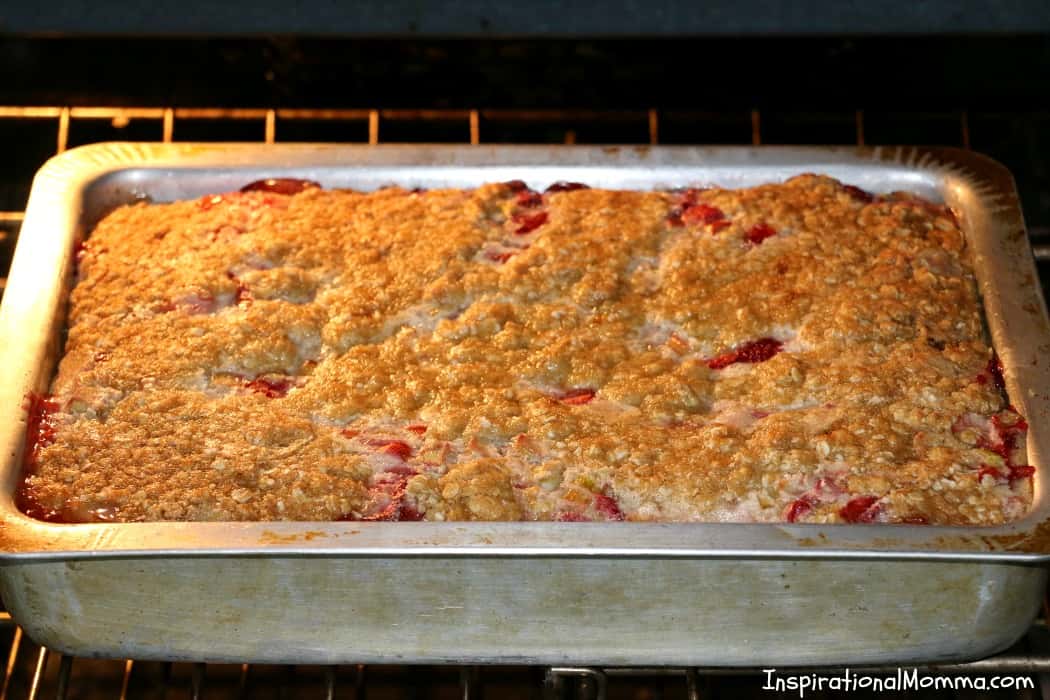 Love what you see?
Find more of my fun creations on Facebook, Instagram & Pinterest! You can also sign up for my weekly newsletter below and never miss any of my inspirations!
Can't get enough? Check out more of my favorites recipes!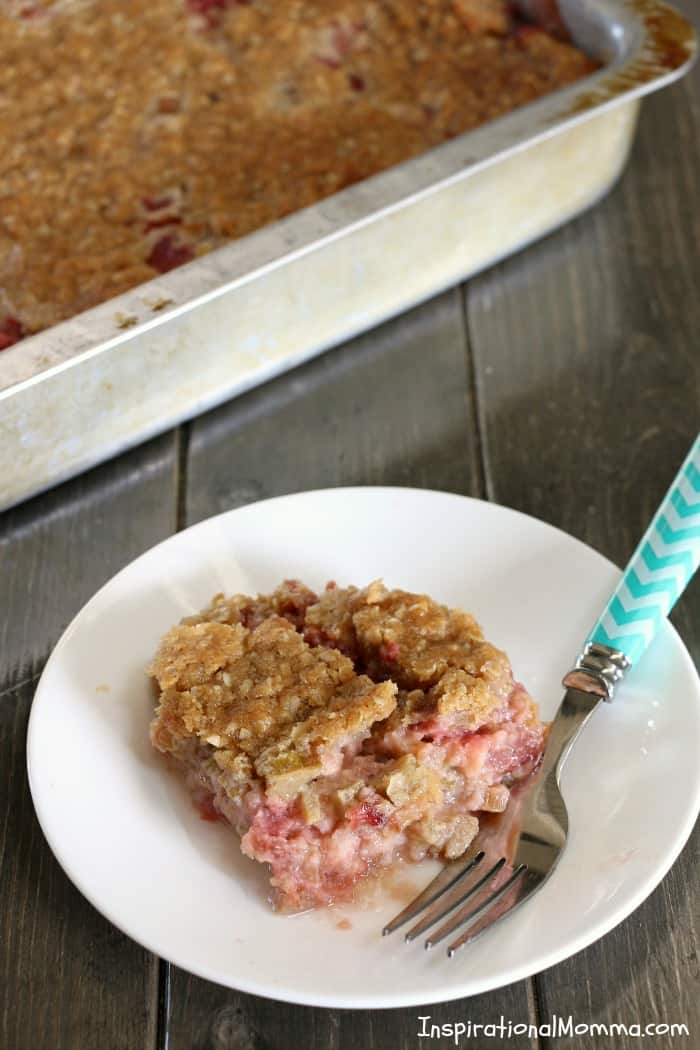 Get Inspired!
Never miss my delicious recipes, cute creations, or household tips!