DIY Love Hand & Foot Print Sign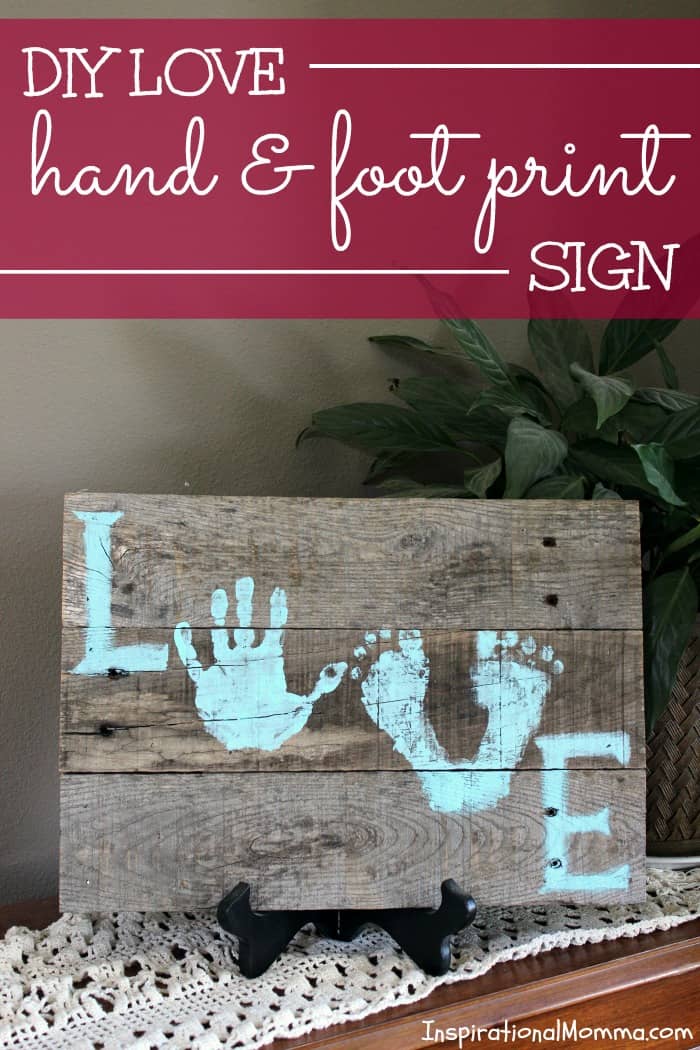 Anyone who knows me personally is well-aware that the past 12 months were very tough on our family. I still struggle saying this because it just doesn't seem real. My grandma passed away on December 27, 2015, after an intense battle with cancer. As hard as it was to lose my grandma, the toughest part for me, by far, was watching my children lose their great-grandma.
After all, to them, she was so much more. Andy and I were lucky enough to call her our babysitter. Grandma Joan made it very clear from the day Jazelle (our oldest) was born, "NO ONE WILL EVER WATCH YOUR CHILDREN EXCEPT ME!" How could I possibly argue with that? For 10 years, she raised our children while we were away at work. The love she showed them was like no other. I knew when I dropped them off, they were in the best hands possible. I knew they would be taught all the important things in life like...always pray before you eat, it's okay to eat ice cream for breakfast, and no matter how naughty you are, grandma will never tell mom!
Because of her cancer diagnosis, I was faced with a situation that I never wanted to even think about! Last September, when I returned to school, it was time to search for daycare. I didn't even know where to begin. This was something I never had to think about in the past. While I knew there was no one who could replace her, I was determined to find someone who would come close. I needed to find someone who would teach them to be kind and respectful while making them giggle and giving them snuggles. Someone who knew when to be tough and when to be gentle. Someone to show them unconditional love.
Boy, did we get lucky! We found the answer to our prayers! Through a mutual friend, I was given Toni's name. She was everything and more than I could have ever asked for. Each and every day, she loved Nixon and Emzlee as if they were her own. She may not have "replaced" grandma, but she was definitely "grandma approved!" While there is no way to truly show her just how grateful I am for her, I still wanted to do something special. After a lot of brainstorming and several ideas, I decided to make her a DIY Love Hand & Foot Print Sign.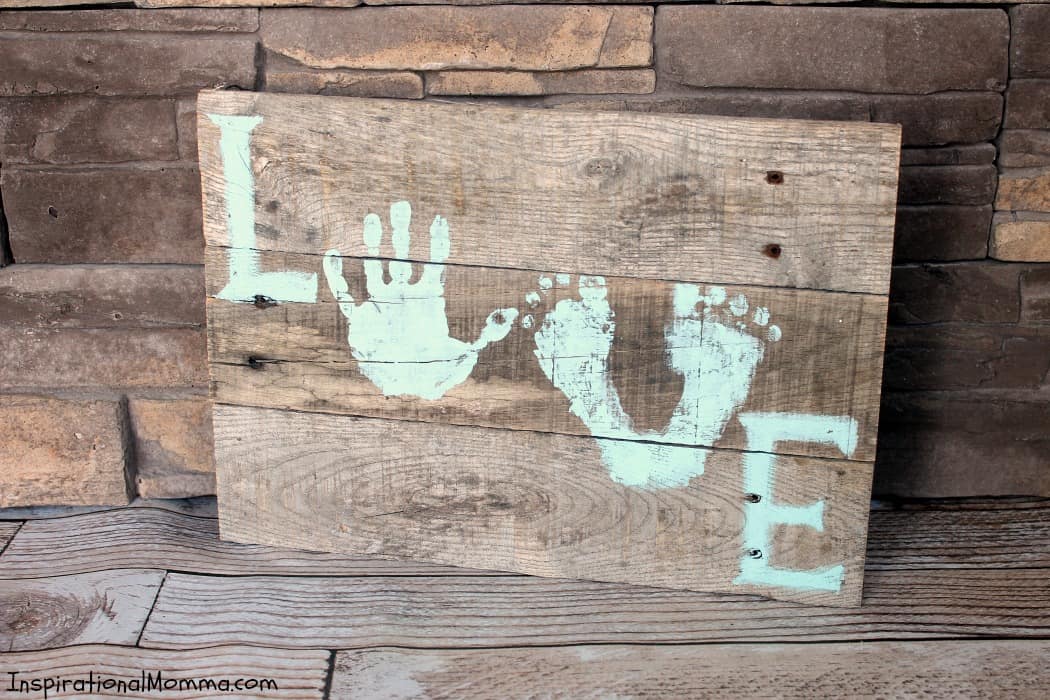 Using old pallet boards, I quickly put together my sign. It measures 16" x 12".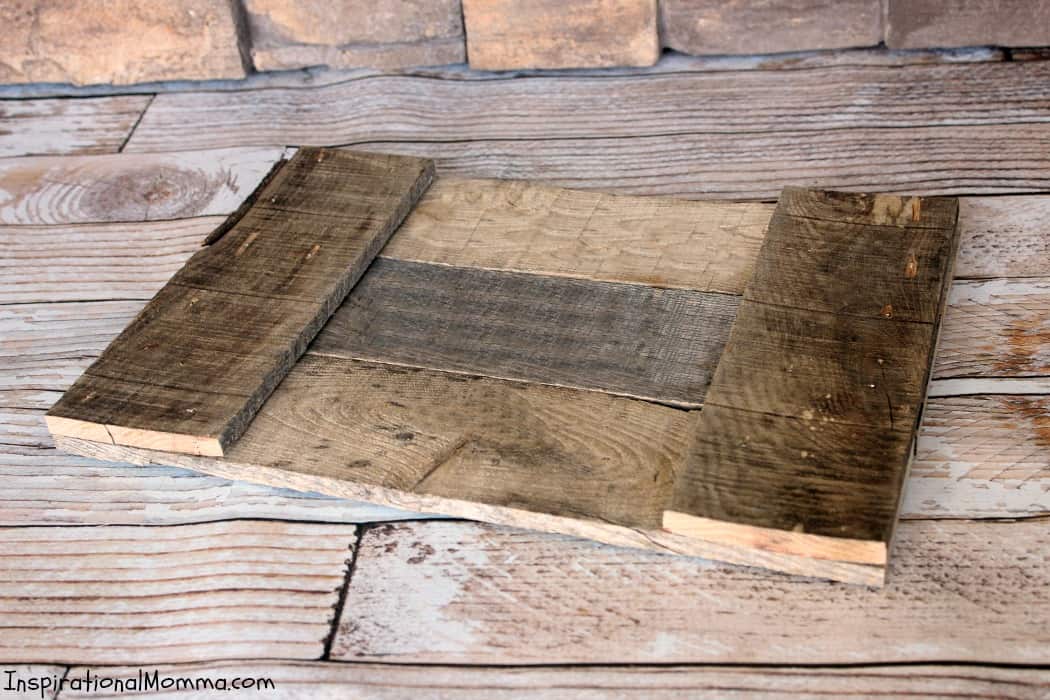 Using Nixon's hand and Emzlee's feet, we wrote the most important word of all...LOVE! I wanted Toni to be reminded daily of how important her love for our children is. I want her to see the hand she held when his tears were falling. I want her to see the feet that danced across her floor while giggles filled the air. I want her to know everyday that without even realizing it, she made an unthinkable situation bearable. She had some pretty big shoes to fill, and she fit them perfectly.
As I am writing this, tears are streaming down my face. Many are tears of sadness because the loss and pain is so great. Oh, what I would do for one more hug...just one more conversation. But many of these tears are tears of gratitude and appreciation. We were simply blessed to find Toni. She is a kind-hearted, loving person, and we couldn't have asked for anyone better to help raise our children. Each time she sees this DIY Love Hand & Foot Print Sign, I hope she is reminded of just how special she is to us.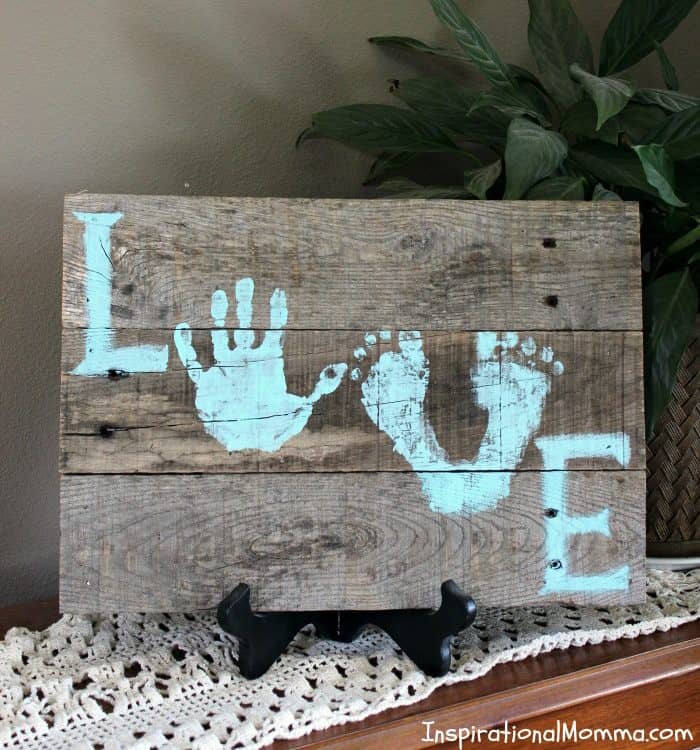 You can also show your love to someone special with these DIY Wooden Photo Coasters! They are a perfect way to capture a beautiful moment!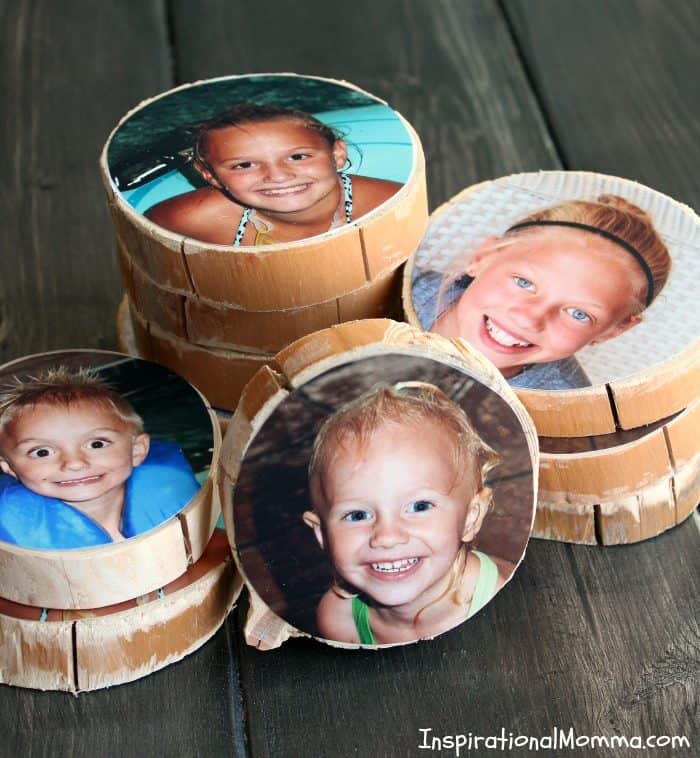 Get Inspired!
Never miss my delicious recipes, cute creations, or household tips!