Fresh & Sweet Garden Salad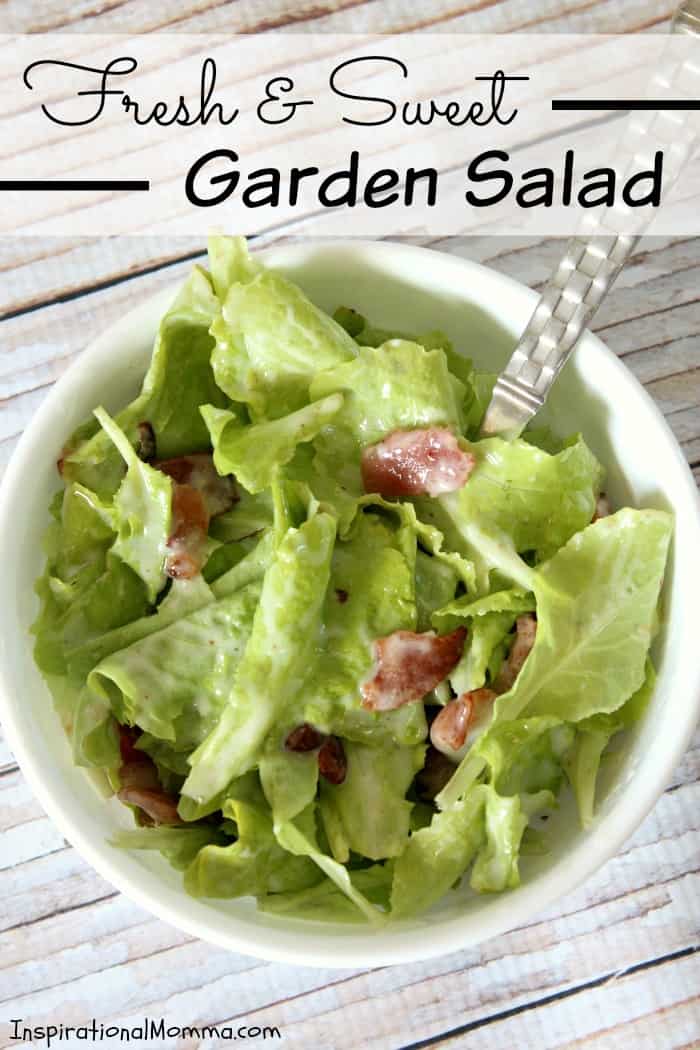 I am not sure if I have mentioned this before, but summer is BY FAR my favorite time of year. I love so many things about it! For starters, the days are long, the weather is hot, and the potential is endless! On any given day, you may find our family in the pool, on a walk, at the park, or just hanging around outside playing a little volleyball! It is also guaranteed that our refrigerator will be filled with fresh, delicious fruits and veggies!
Ever since I was little, I have enjoyed gardening, picking berries, and visiting our local farmer's markets. There is just something about food picked right from the vine! While someone could run to the grocery store to pick up some lettuce, my choice would be to run to the garden! Now, I must be honest (and I am very sad to say this), I planted more lettuce this year than I ever have and not one seed was successful : ( Lucky for me, my dearest mom has a green thumb and her lettuce is producing much more than her and my dad can eat!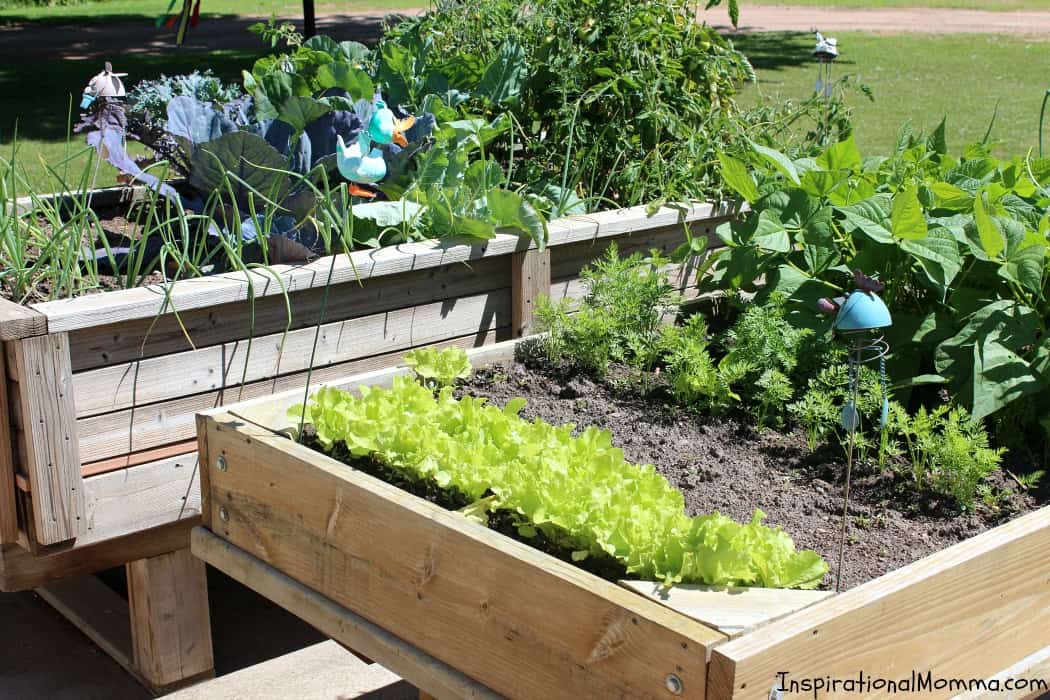 Tanille to the rescue!!! Nixon, Emzlee, and I headed over to my parent's house on the four-wheeler, armed with a scissors and a big old bowl! Our mission was a success! We were all pumped to head home and make my mom's famous Fresh & Sweet Lettuce Salad! Before doing so, however, both kiddos insisted on taking a picture with our find!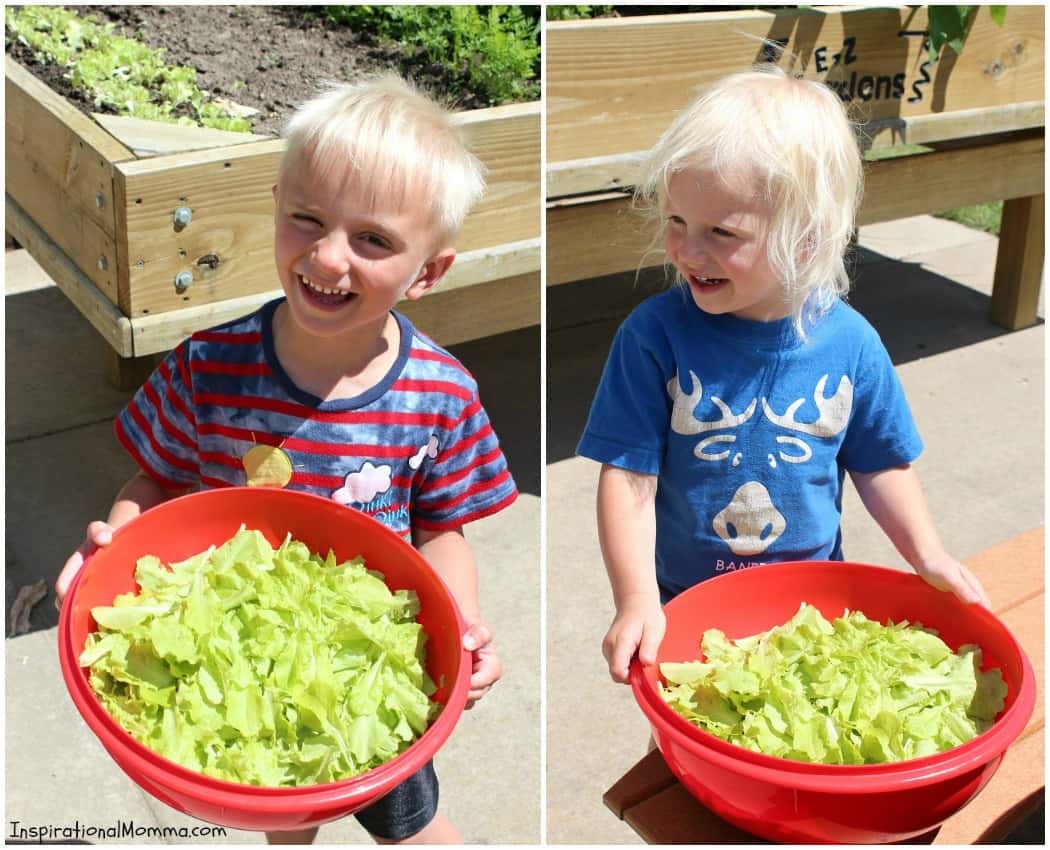 We couldn't get home fast enough! But as soon as we did, the bacon and onions hit the pan! As simple and common as these ingredients are, they create magic in this Fresh & Sweet Lettuce Salad!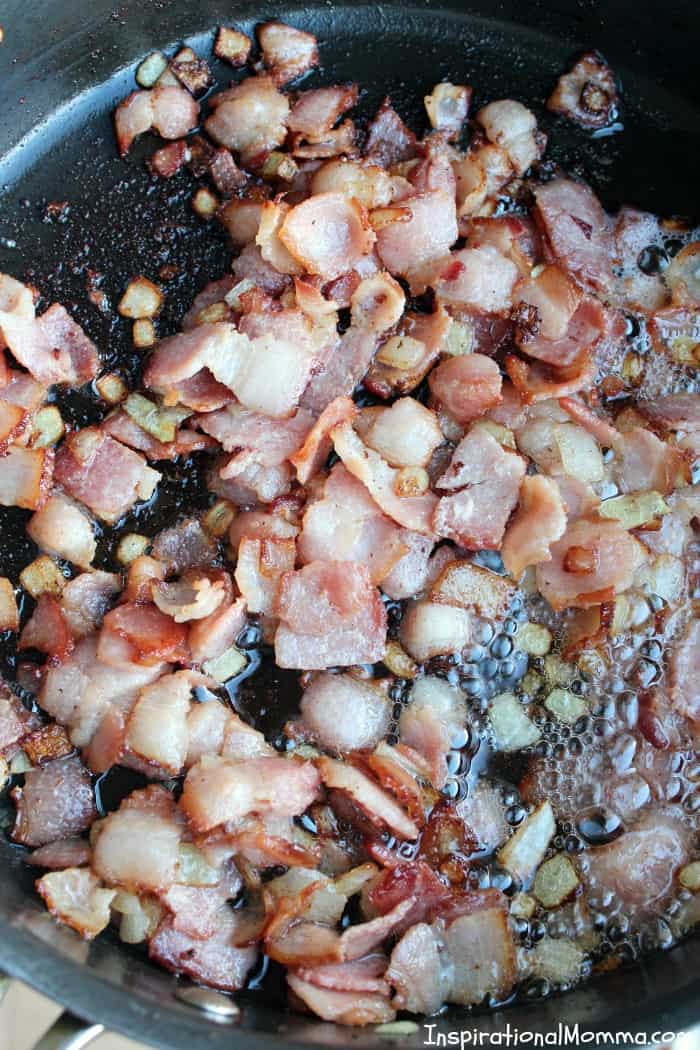 As the bacon and onions were frying, I mixed up our delicious sweet sauce! Often, when others taste this salad, the first thing they compliment is the sauce. I always have to laugh at the look on their faces when they find out just how easy it is! After all, I use this same sauce in so many of my recipes! Check out my Creamy Bacon & Broccoli Pasta! So, bacon and onions are fried, sauce is mixed...it's time to finish this salad up so we can enjoy it!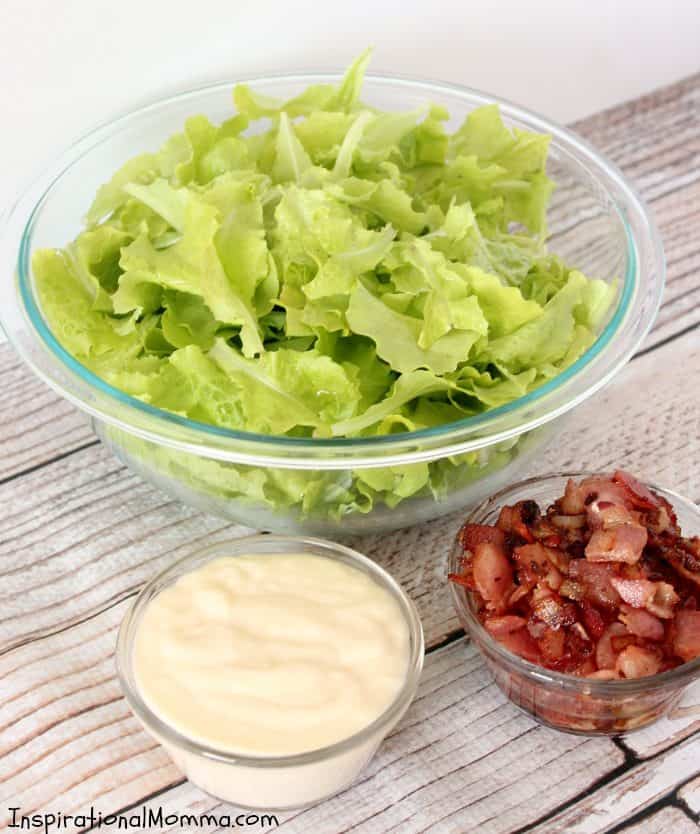 Finally, combine lettuce, fried bacon and onions, and sauce in a large bowl and enjoy! This Fresh & Sweet Lettuce Salad can stand alone as a main course, or it can compliment any meal of your choice! Straight from the garden to your dinner plate, this salad is truly a fresh taste of summer that I look forward to all year long! I hope you enjoy it as much as my family and I do!
Fresh & Sweet Garden Salad
2016-07-11 00:24:52
This Fresh and Sweet Garden Salad has a perfect combination of ingredients! Crisp lettuce, bacon, and onions smothered in a creamy, sweet sauce!
Ingredients
4 cups fresh lettuce
1 pound bacon, chopped and fried
1 medium yellow onion, diced and fried
1 cup Miracle Whip
1/3 cup milk
1/3 cup sugar
Instructions
Wash lettuce.
Fry bacon and onions.
For sauce, mix Miracle Whip, milk, and sugar together.
Combine all ingredients in a large bowl and enjoy!
Inspirational Momma https://www.inspirationalmomma.com/
Get Inspired!
Never miss my delicious recipes, cute creations, or household tips!