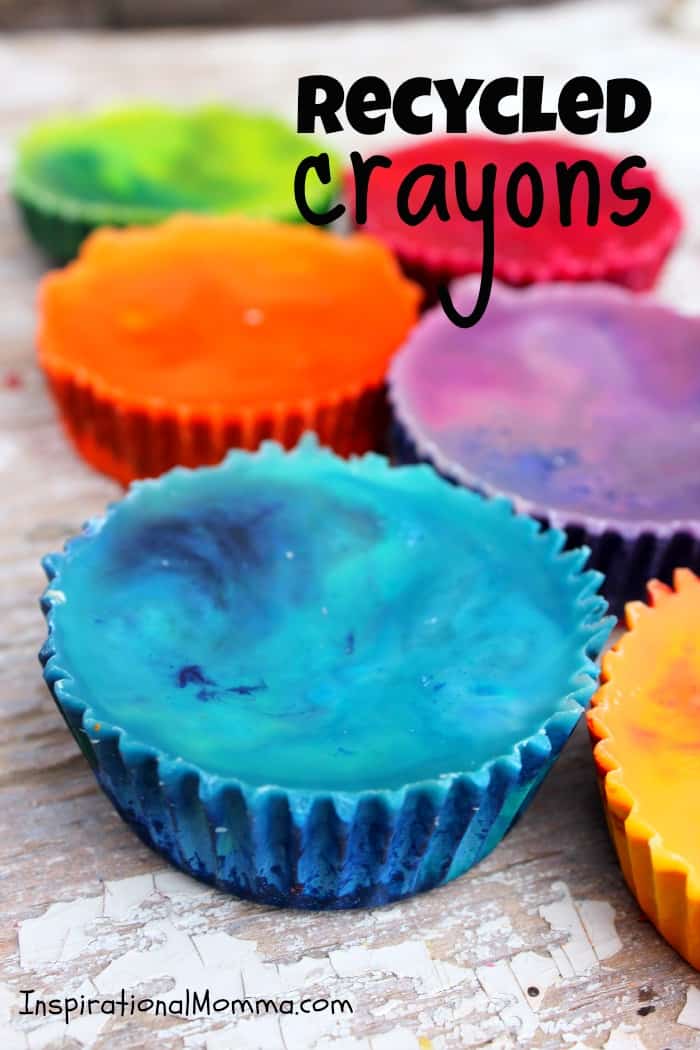 Be honest! Somewhere in your house, maybe in a bottom drawer or on a top closet shelf, you have a secret stash of used and abused crayons. Some are broken, others have lost their wrappers, and none of them have their bright, vibrant color they did the day they came out of the box. I have stared that our bin of neglected crayons time and time again. Being the frugal mom that I am, I just couldn't toss them. I always kept telling myself that someday I would find a use for them. Today is that day!!!
My children love our Recylced Crayons! I also love that they can help create them because this process is SO easy!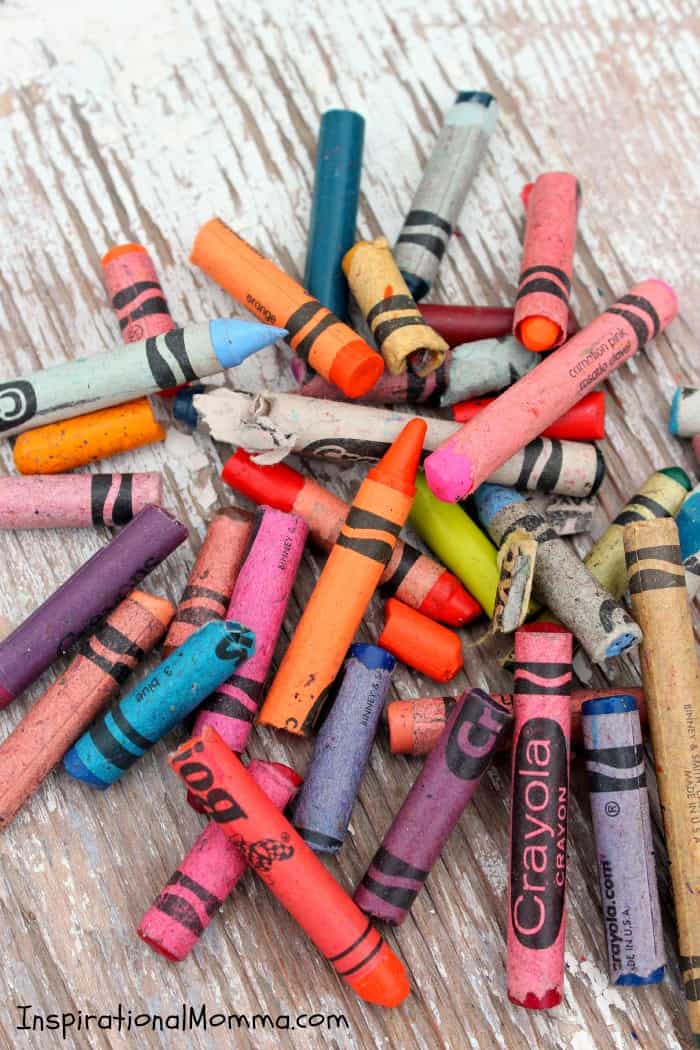 Follow these four simple steps for Recycled Crayons and watch those old, washed-up crayons come to life!
STEP 1: Remove all the wrappers from the crayons.
STEP 2: Break the unwrapped crayons in to pieces about 1 inch long.
STEP 3: Place them into a cupcake pan, lined with cupcake papers.
STEP 4: Baked at 350 degrees for 15 mins.
Bada-bing, bada-boom! Brand new crayons!!!
There are so many reasons why I like this project! The most exciting part for me is watching my kiddos' faces as they look into the oven and watch the crayons melt together! Magic before their eyes! They also love to experiment by mixing different colors together! It usually turns into a competition, and I am forced to choose the winner of the batch!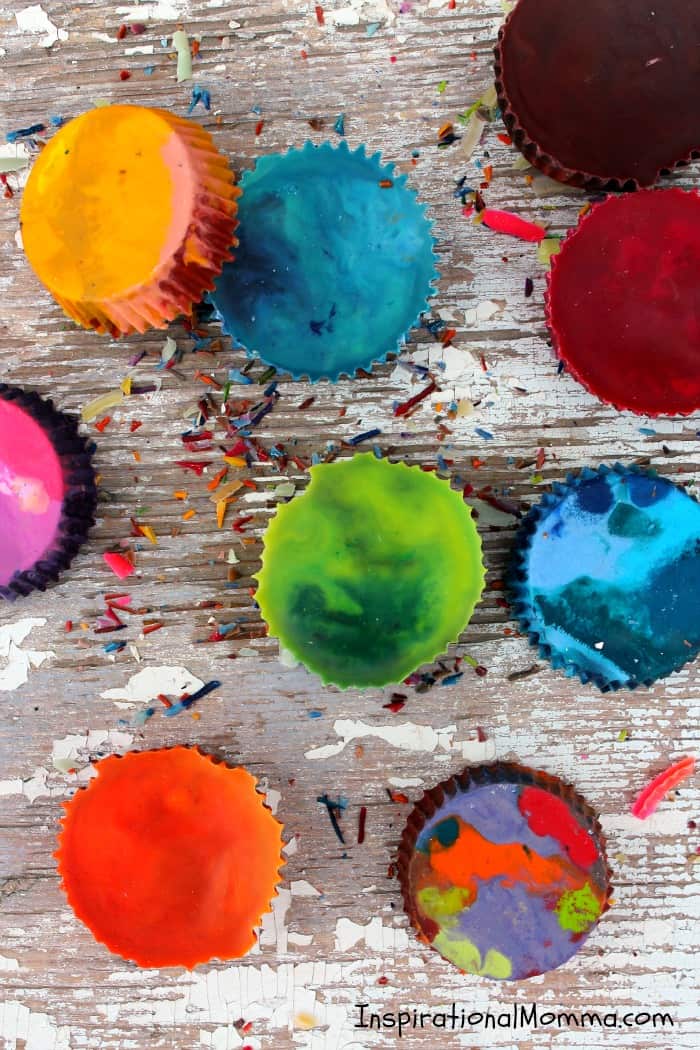 The second reason that I love our Recycled Crayons is because they are so much easier to work with for our two younger children. Instead of focusing on holding those skinny little crayons, they have something larger to hold on to and color with! The gorgeous creations are endless and will forever wallpaper our refridgerator! Now it is your turn! Happy Melting!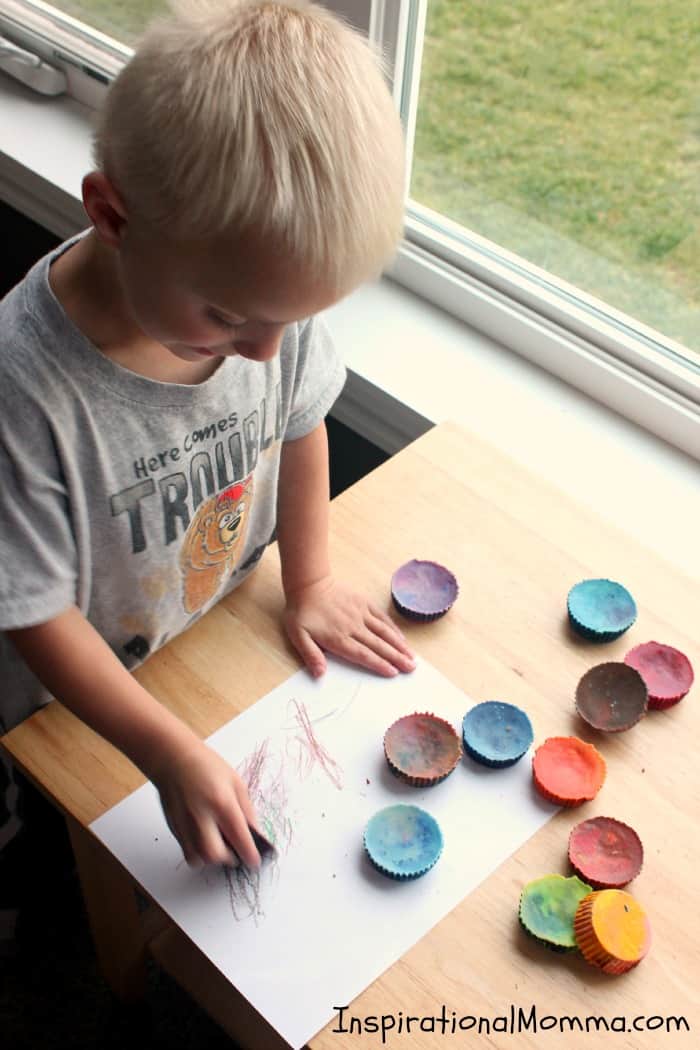 Get Inspired!
Never miss my delicious recipes, cute creations, or household tips!