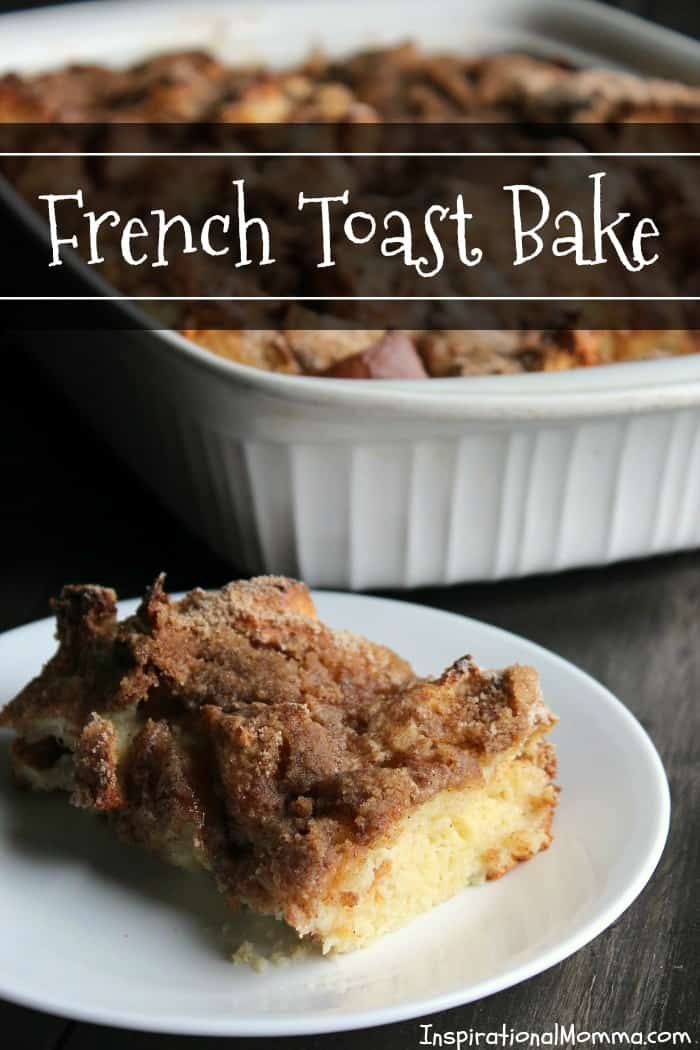 CALLING ALL BREAKFAST LOVERS!! This one is for you! I am talking about those who are similar to our family. You know...the ones who are completely content eating breakfast foods at any time of the day...several days each week! The potential of breakfast foods is endless and it just got so much better with this French Toast Bake. It has quickly become the most requested dish at our house.
As I have stated in previous posts, it is like discovering a treasure when I find a recipe that all six of us like! This, my friend, is the treasure you have been searching for!
In addition to deliciousness, I am always looking for recipes that my little ones can help me out with. My sweet Emzlee was over the moon when I asked her to be my helper. For this recipe, I typically use one loaf of white bread, however, we had some leftover dinner rolls that needed to be used. Her task was to tear them apart, and she had a blast!
While she was hard at work, I combined the eggs, milk, sugar, and vanilla. When she was all finished up, I poured the mixture evenly over the bread.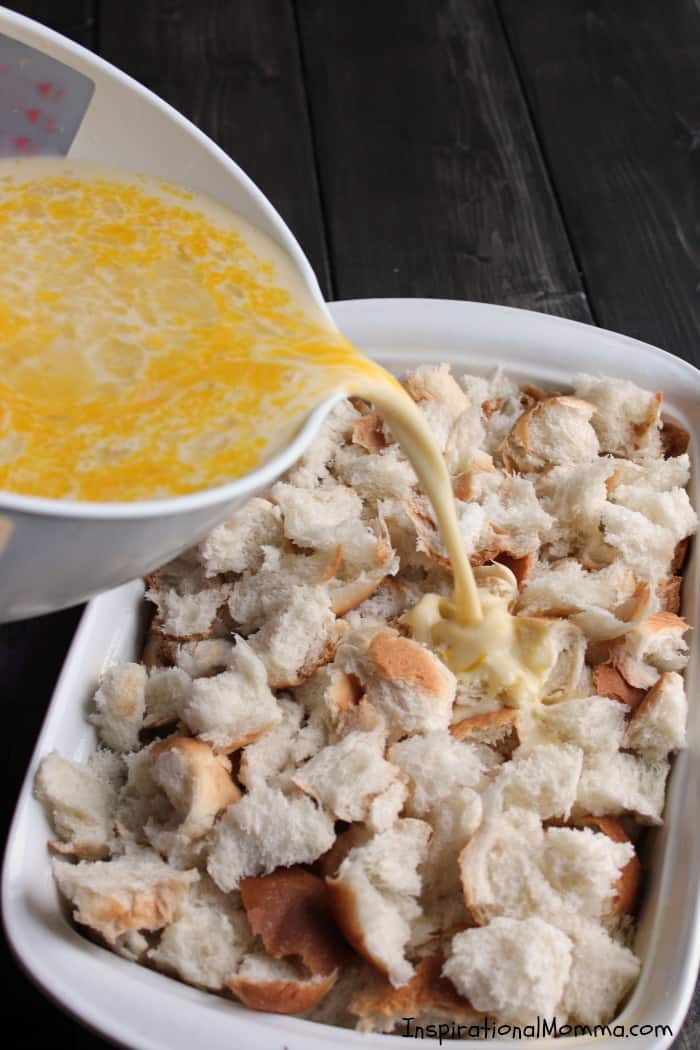 To finish things off, we had to create the yummy sweet crumble. Using a fork, we mixed together the cold cubed butter, flour, brown sugar, cinnamon, and salt. After sprinkling it over the bread, we were ready to get it into the oven! It was finally time to bake at 350 degrees for 50-60 minutes. We couldn't wait to get this amazing French Toast Bake onto our plates and into our bellies!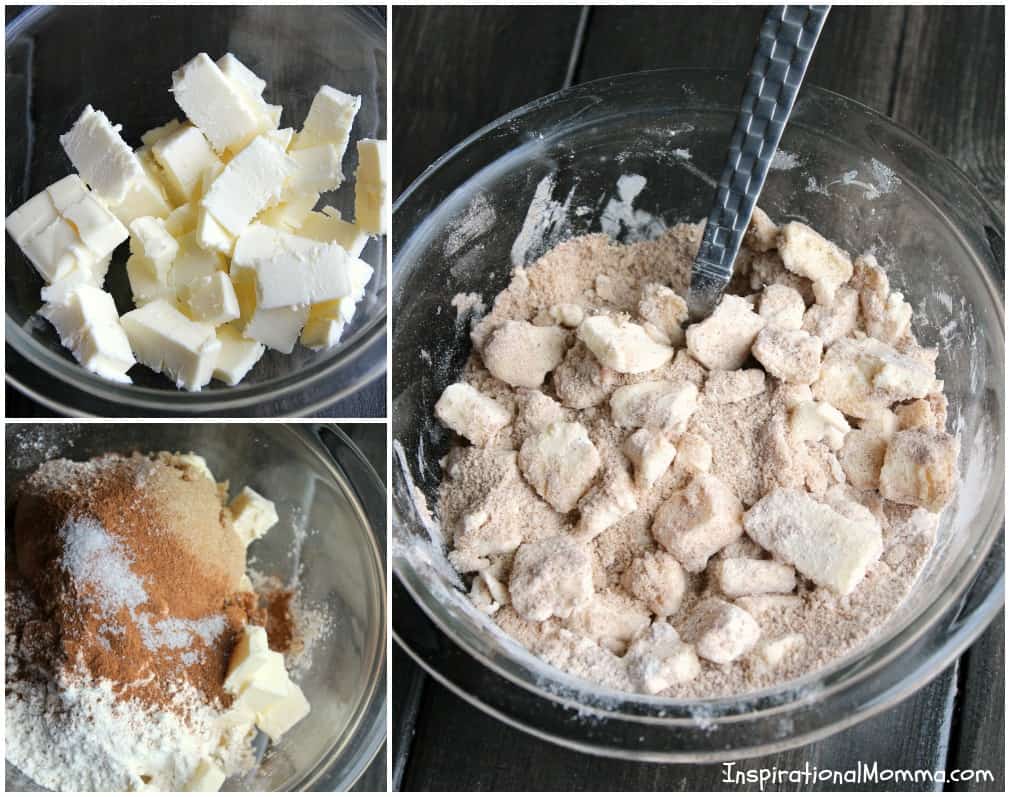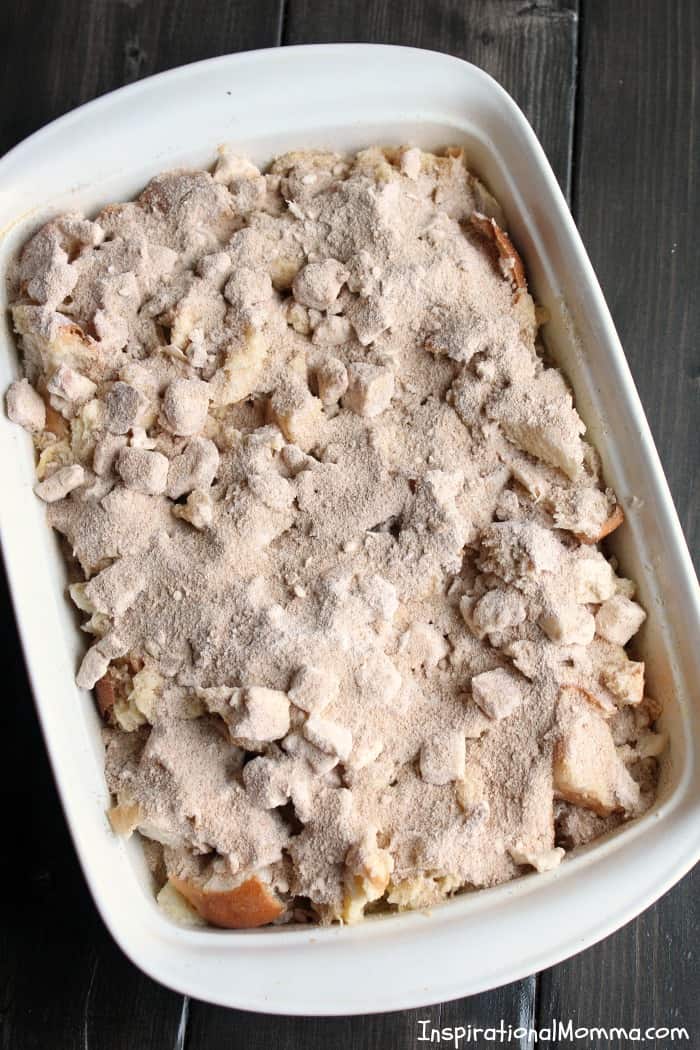 At last, the time had come. The top was crispy and lightly browned! It was ready to be devoured...and that's exactly what happened. With six hungry mouths anxiously waiting, our French Toast Bake didn't stand a chance! Before I knew it, the dish was empty and all six of us were satisfied and smiling!
I hope your family enjoys this French Toast Bake as much as we do! And I can't wait to hear all about it! Be sure to leave a comment below!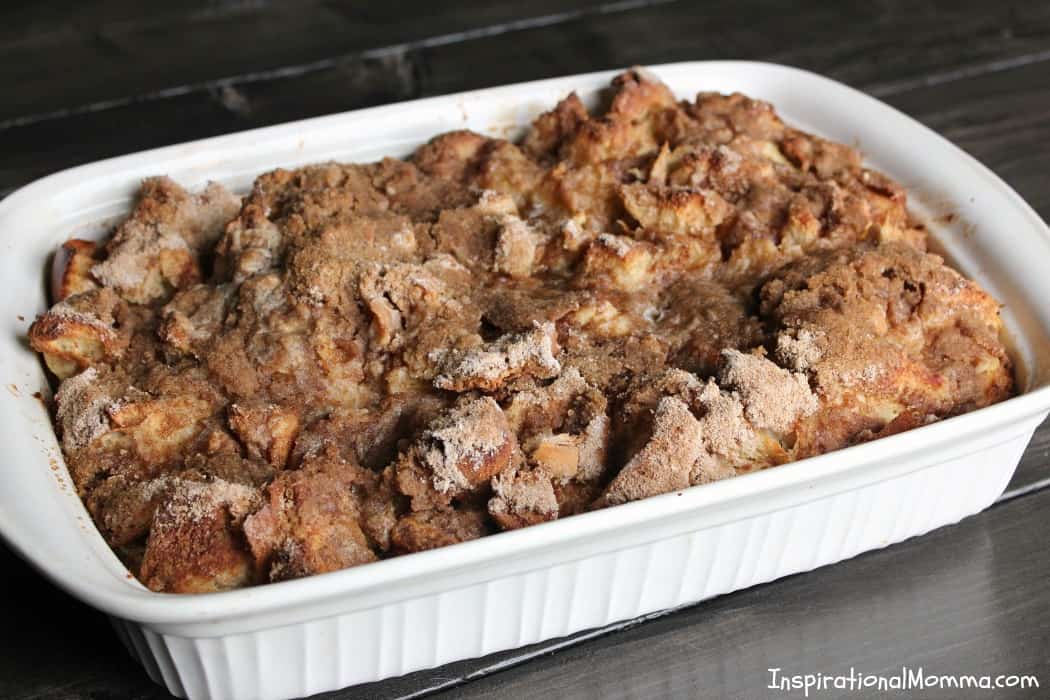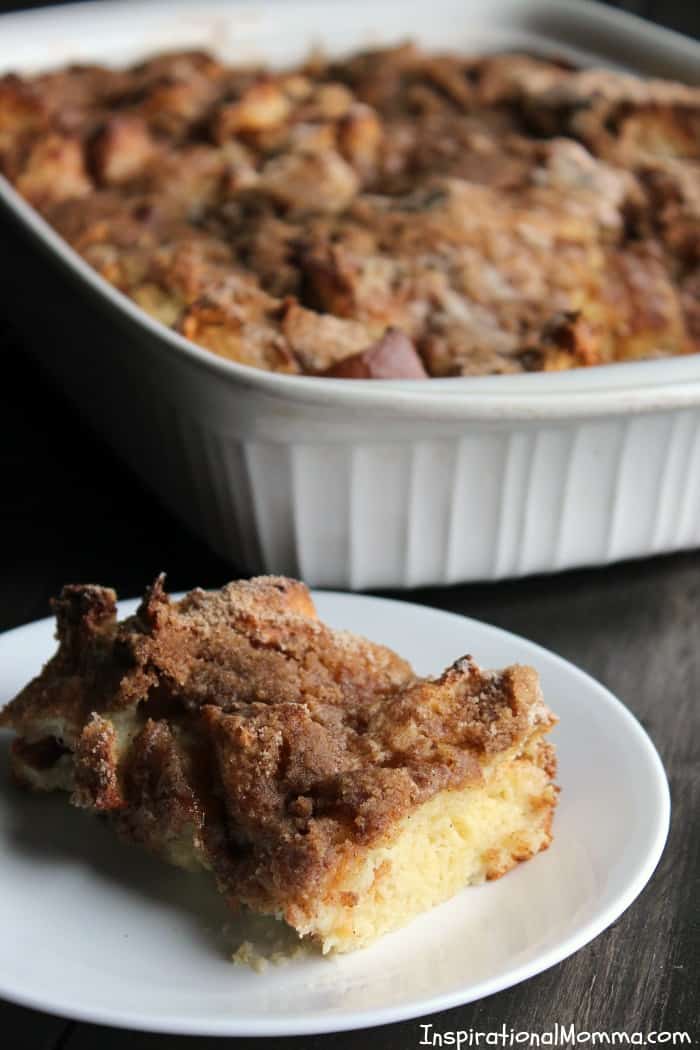 French Toast Bake
2016-11-15 12:38:06
This French Toast Bake is delicious morning, noon, and night! Soft, delicious bread topped with a sweet, crunchy topping will have you making this again and again!
Base
1 loaf bread
8 eggs
2 cups milk
3/4 cup sugar
2 tablespoons vanilla
Topping
1/2 cup flour
1/2 cup brown sugar
1 teaspoon cinnamon
1/4 teaspoon salt
1/2 cup cold butter, cubed
Instructions
Preheat oven to 350 degrees.
Tear bread into small pieces and place them into a greased 9x13 baking dish.
In a bowl, combine eggs, milk, sugar, and vanilla. Pour it evenly over the bread.
In a different bowl, combine cubed butter, flour, brown sugar, cinnamon, and salt. Mix together with a fork. Sprinkle over bread.
Bake 50-60 minutes or until top is crispy and lightly browned.
Inspirational Momma https://www.inspirationalmomma.com/
Get Inspired!
Never miss my delicious recipes, cute creations, or household tips!