Toaster Oven Grilled Cheese
If you love grilled cheese that's golden and crispy on the outside and ooey gooey on the inside, then you need this toaster oven grilled cheese recipe in your life!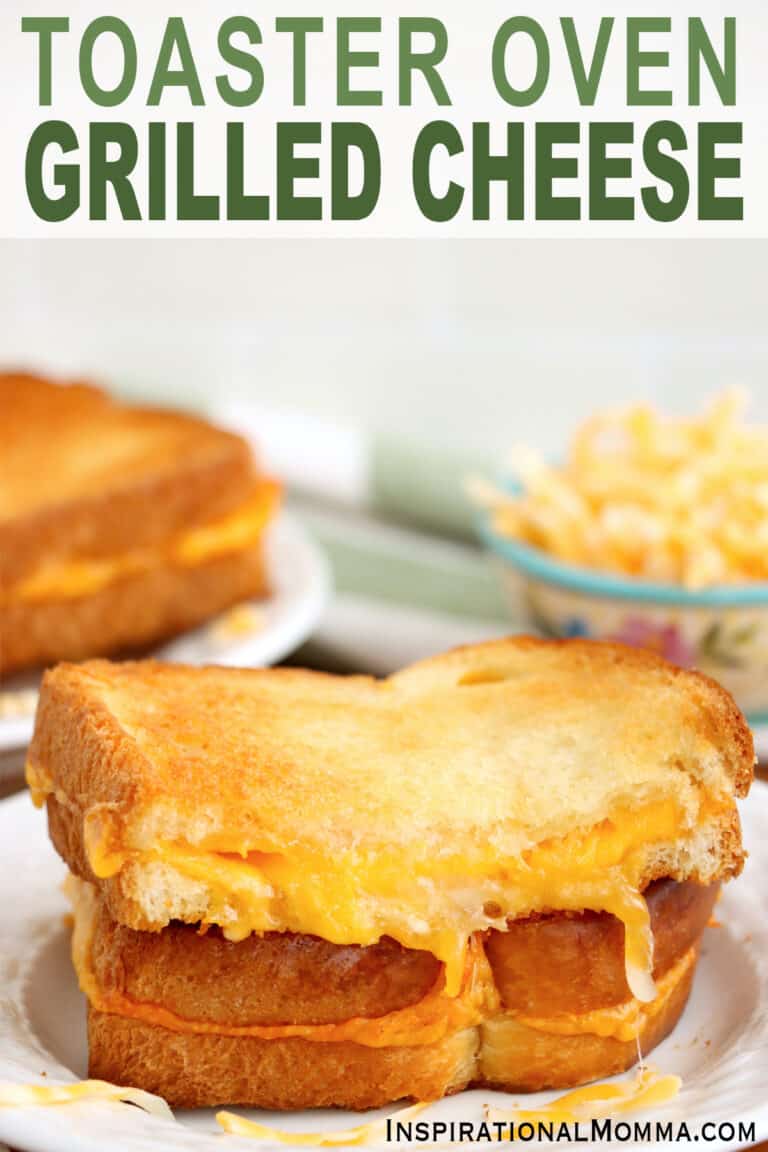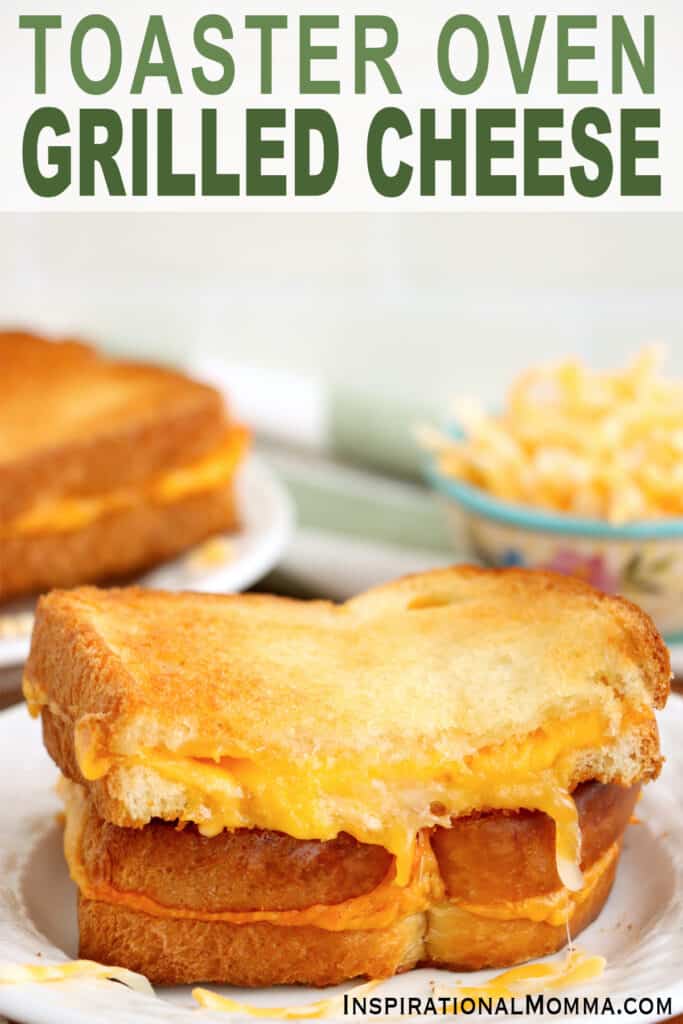 I love grilled cheese sandwiches, but making them can be so tedious. You have to toast them in the pan on low heat forever to make sure they're golden, not burned, and you can only put so much cheese in them.
That's not the case with these grilled cheese sandwiches made in the toaster oven. They require very little work, and you can put SO MUCH cheese in the middle!
Why You'll Love This Recipe
It only uses 3 ingredients that you have in your kitchen right now.
It's so much easier to make than stovetop grilled cheese.
Making these in the toaster oven allows you to really load them up with cheese.
Top Tip
Fully soften your butter, so it spreads easily over the bread without ripping it.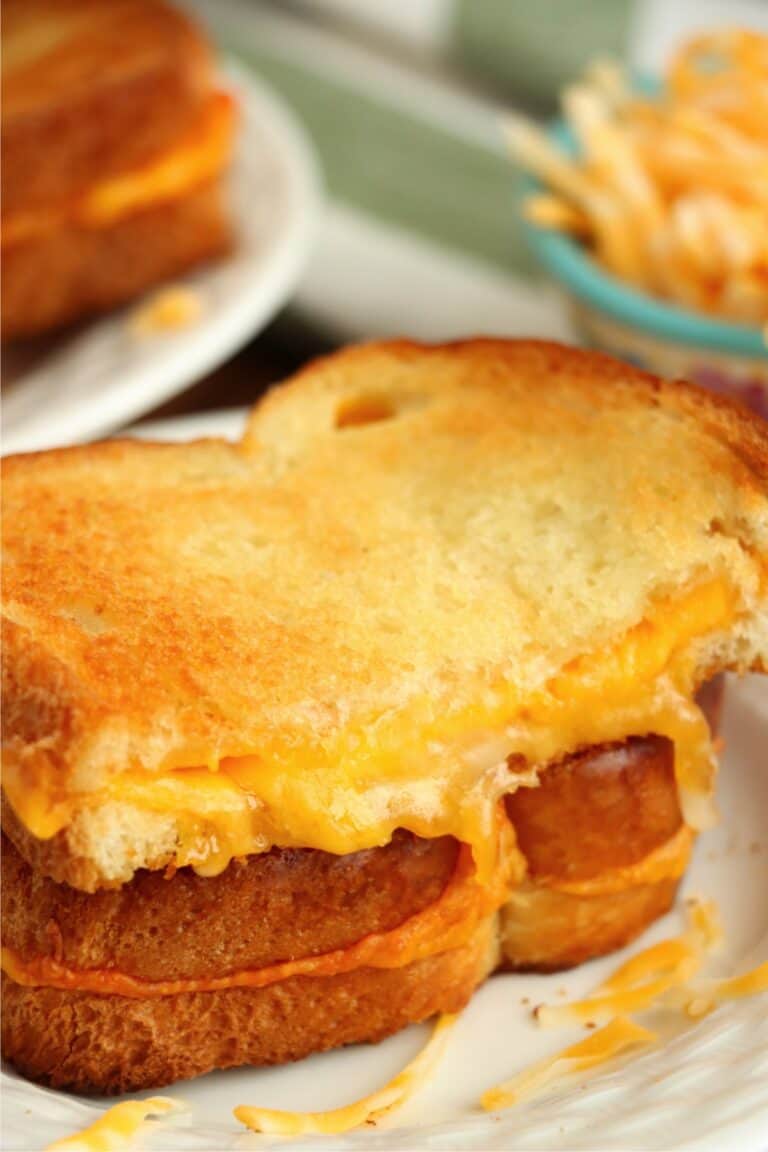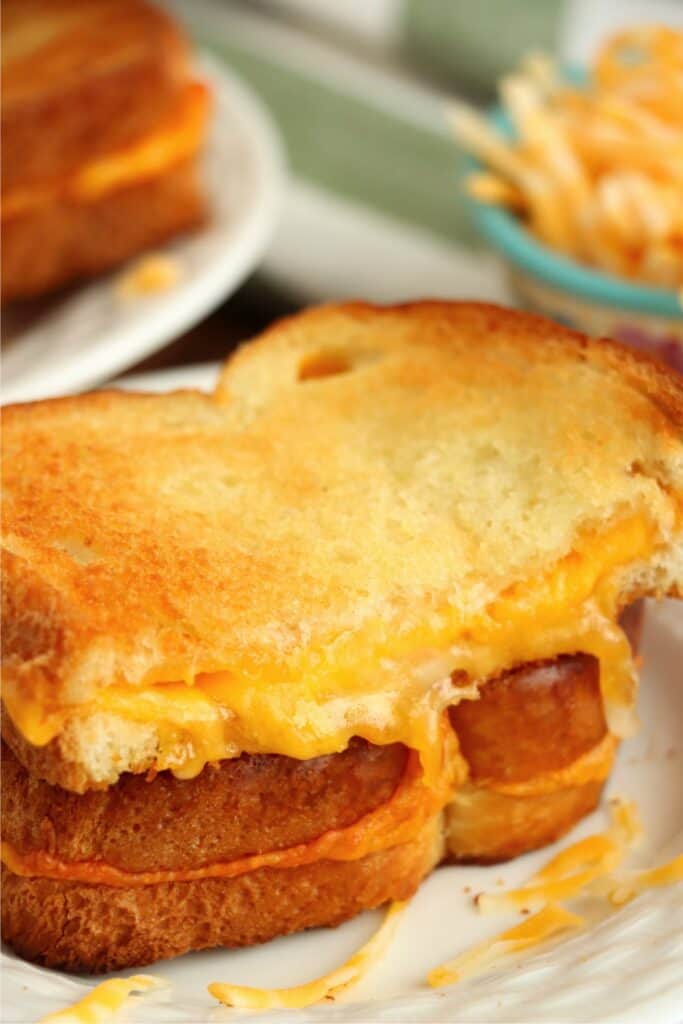 Ingredients
3 ingredients are all it takes to make these delicious grilled cheese sandwiches. You probably won't even have to shop for them! See the recipe card at the end of the post for exact quantities.
Bread
Cheese slices
Butter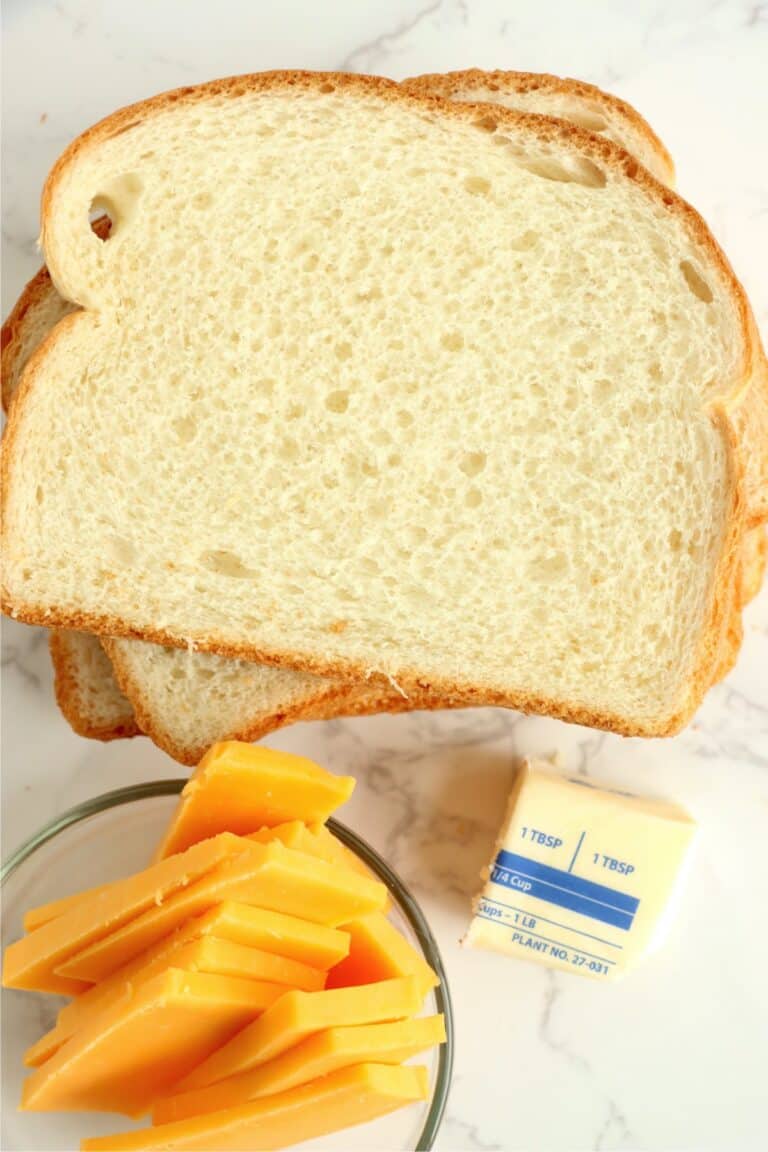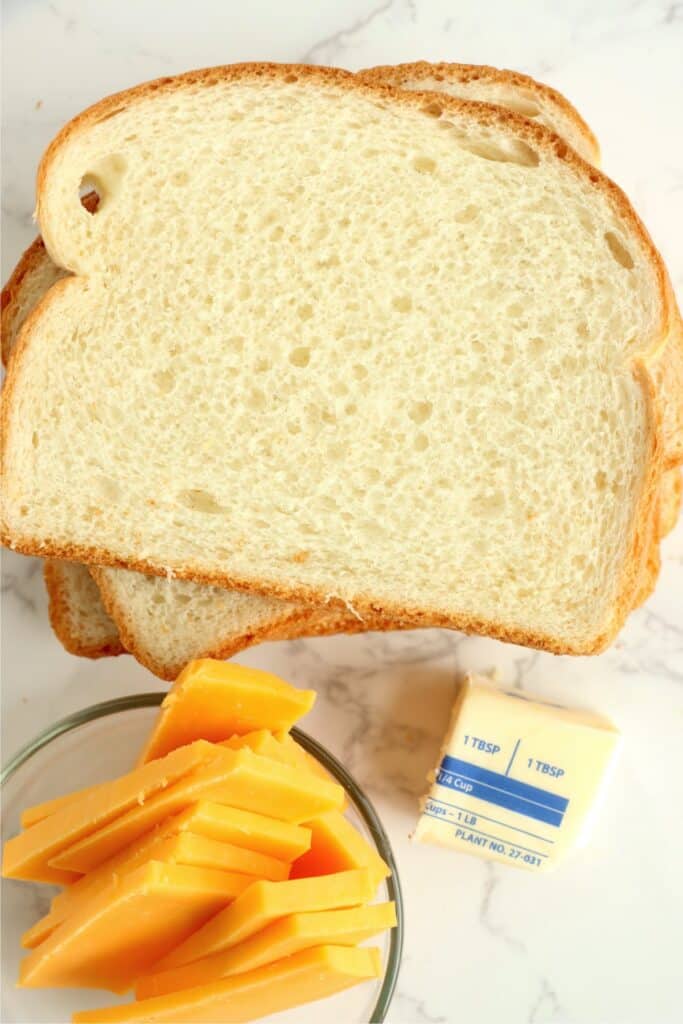 Instructions
Making these sandwiches is just as simple as raiding your kitchen for the ingredients. The general process is below, but you'll find the exact instructions in the recipe card at the end of the post.
1: Butter 1 side of 2 slices of bread and place them butter-side down on a piece of foil that fits into your toaster oven.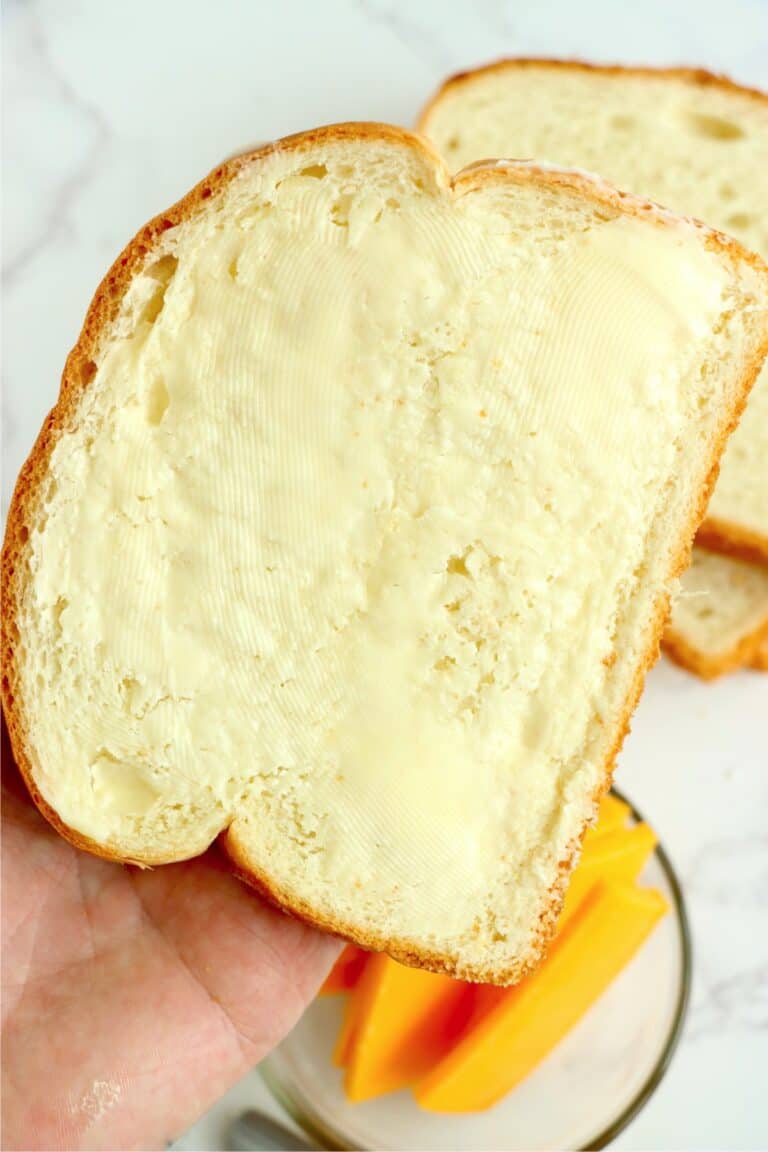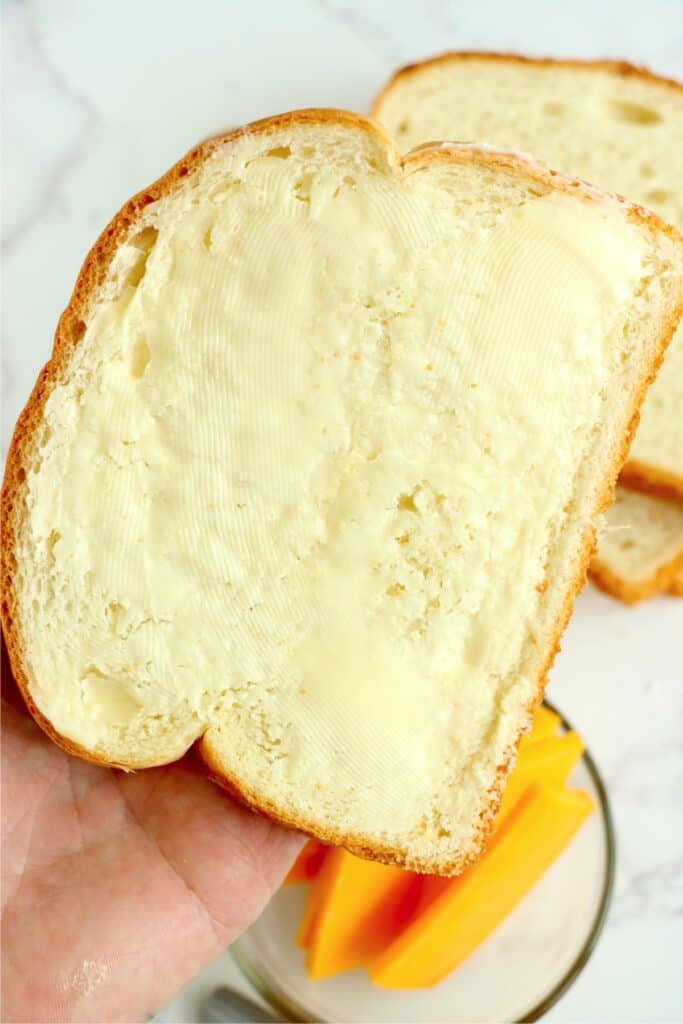 2: Cover both pieces of bread with cheese and toast until the cheese begins to melt.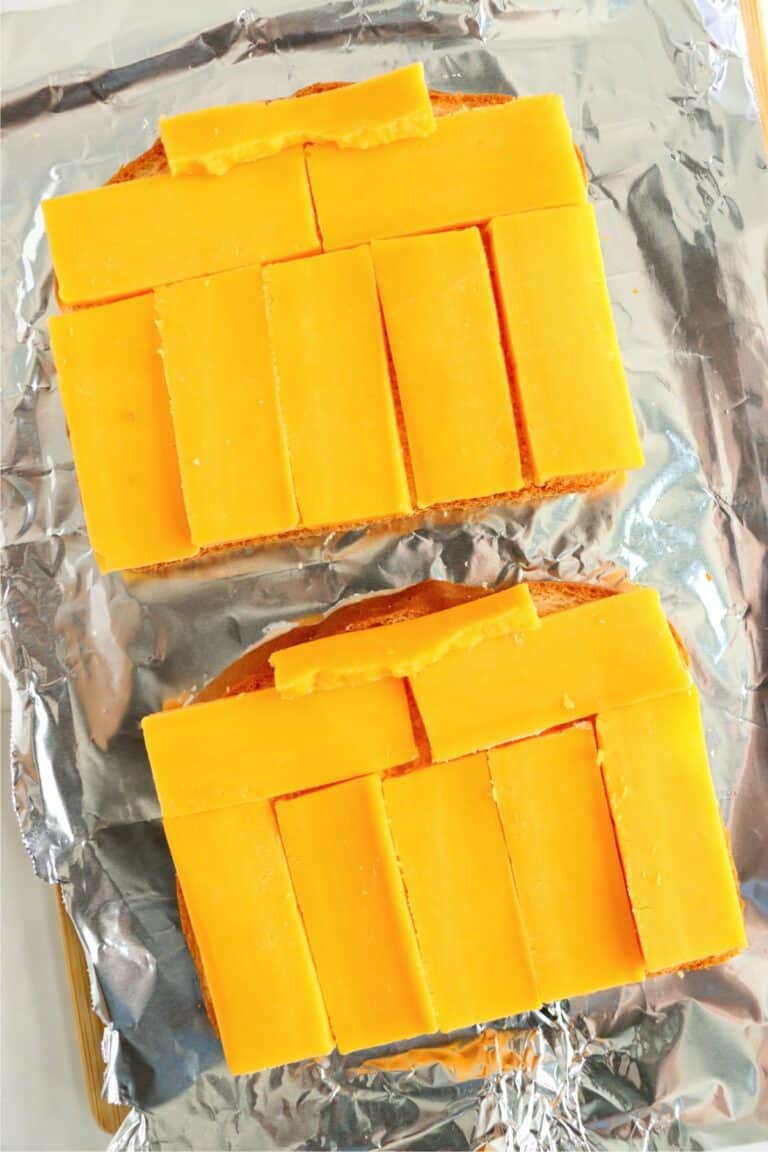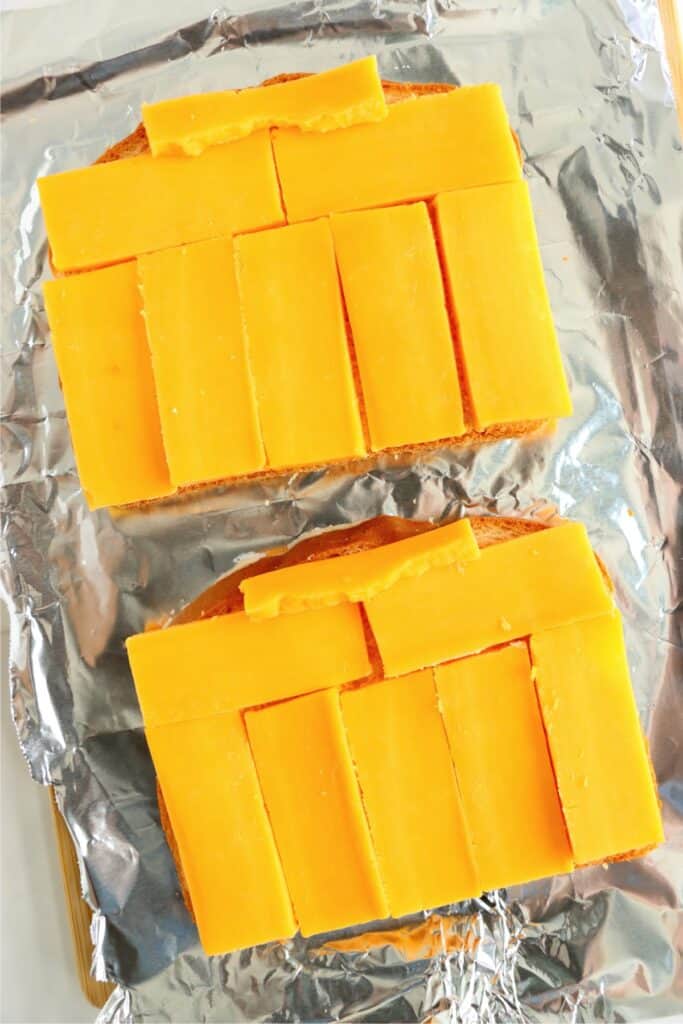 3: Add buttered bread to the top of the sandwiches and toast until the tops turn golden brown. Then, flip and toast until the other side turns golden brown.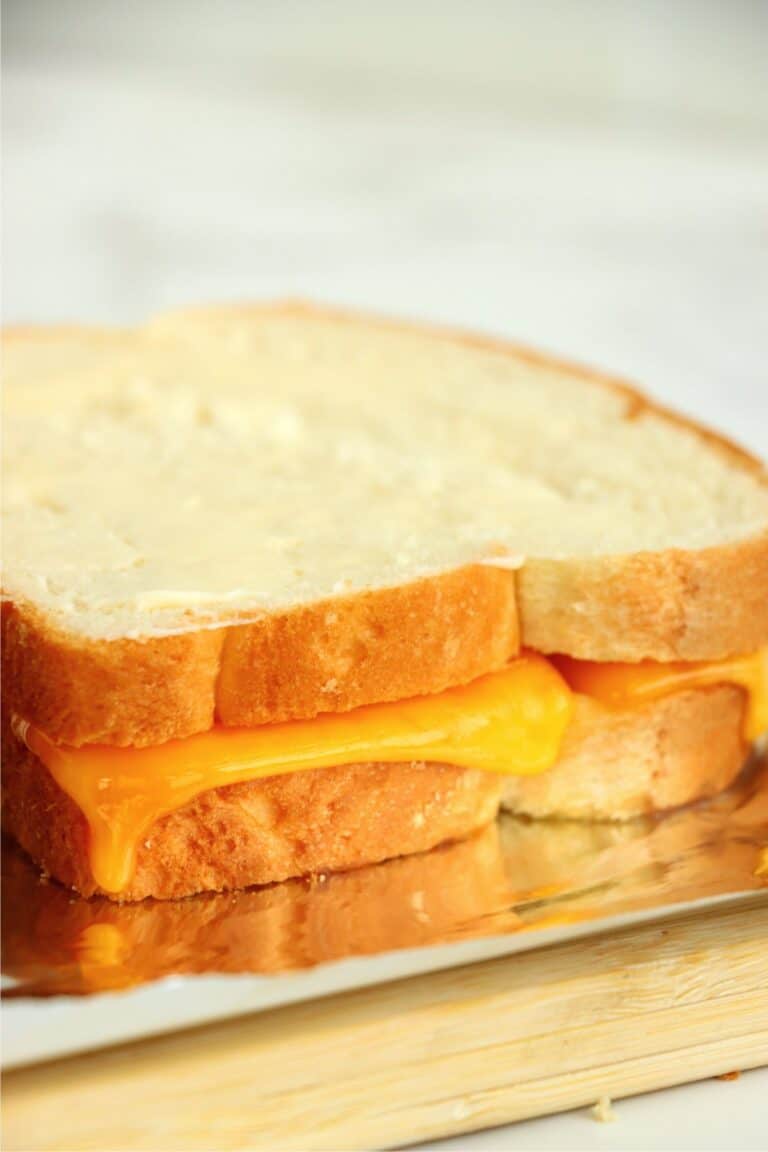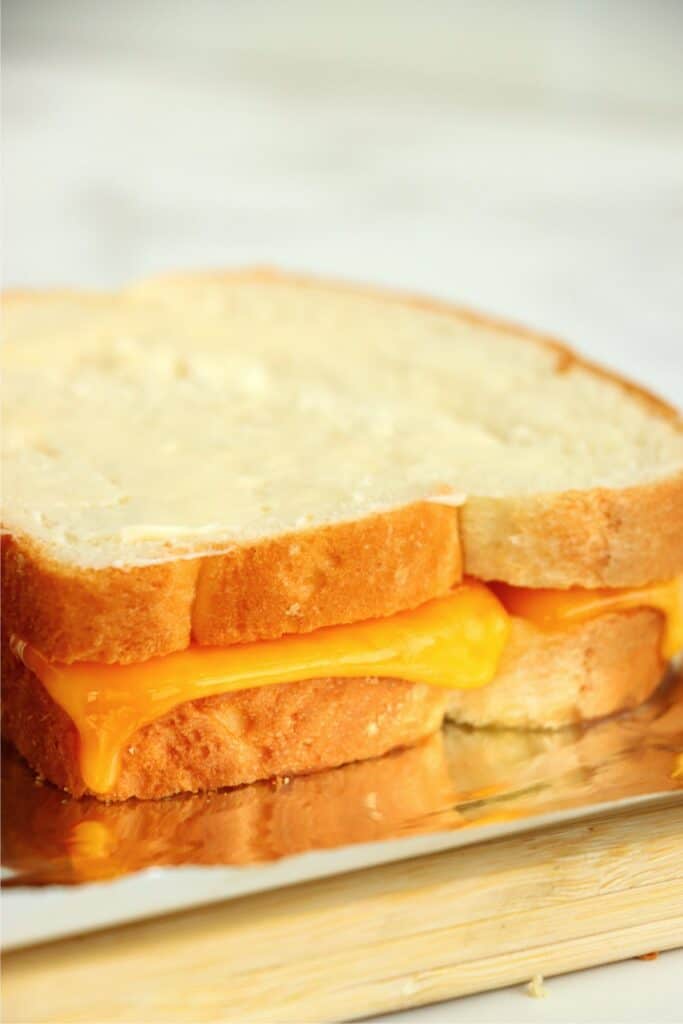 4: Remove from the toaster oven, cut the sandwiches in half and enjoy!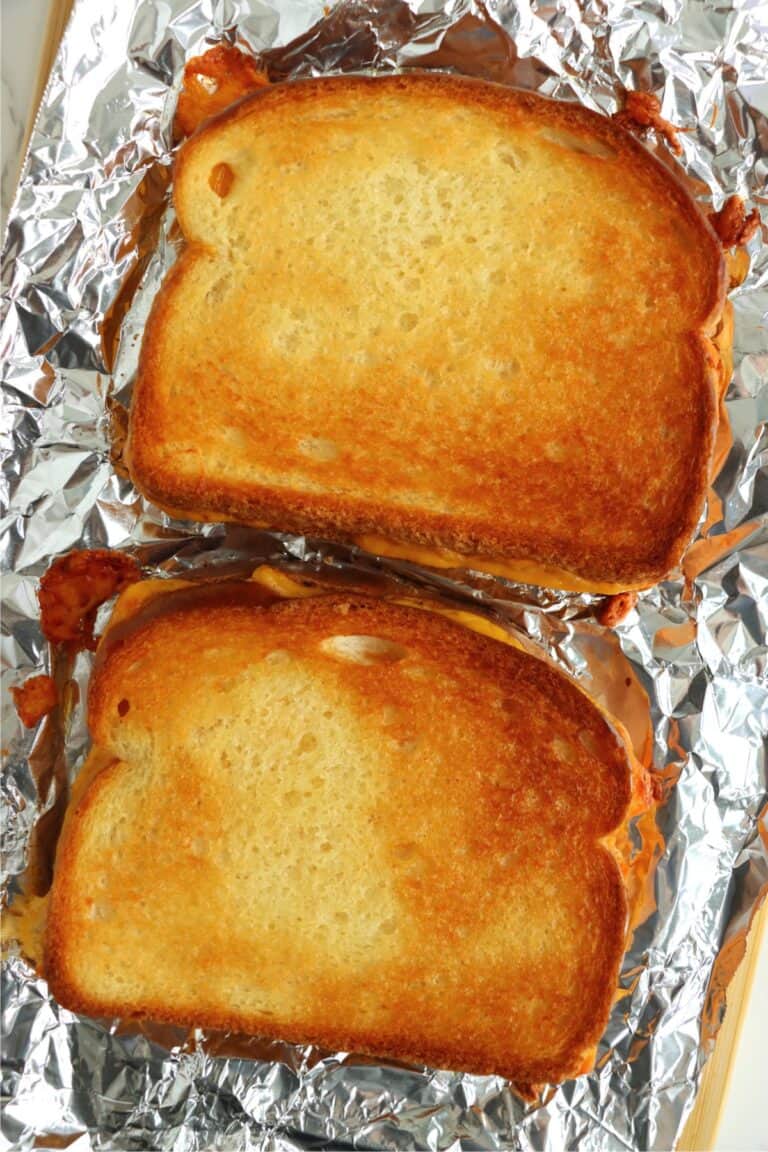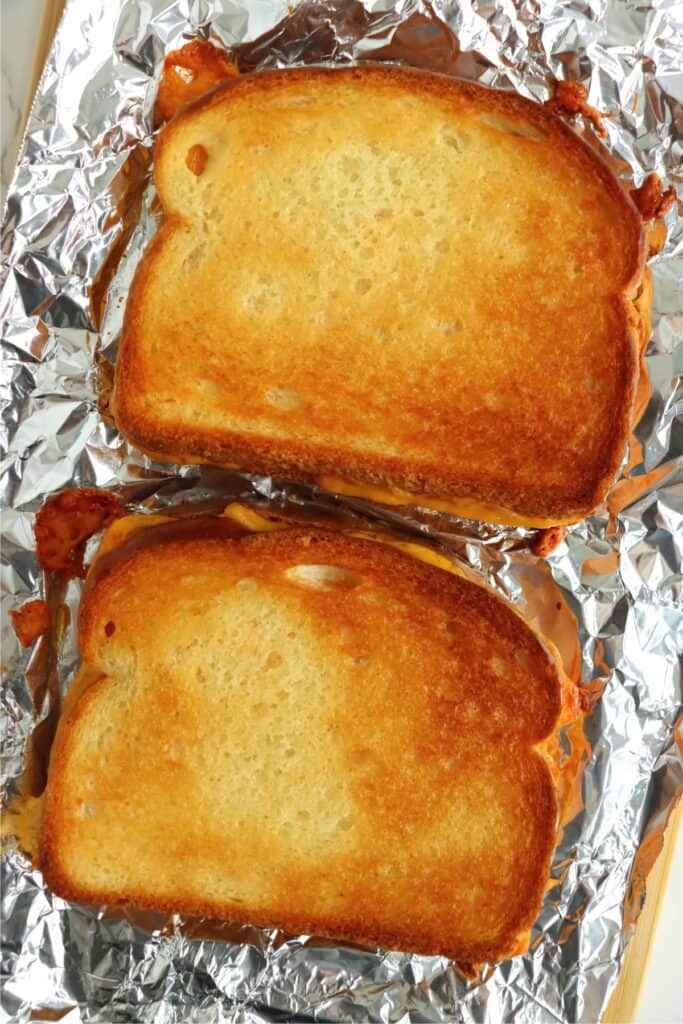 Substitutions and Variations
Cheese - Use your favorite cheese or a combination of cheeses for these sandwiches.
Ham - Try adding slices of ham lunch meat to these sandwiches.
Mayo - Spread mayo on the bread instead of butter for a crunchy, tangy grilled cheese.
Equipment
Toaster oven
Foil
Butter knife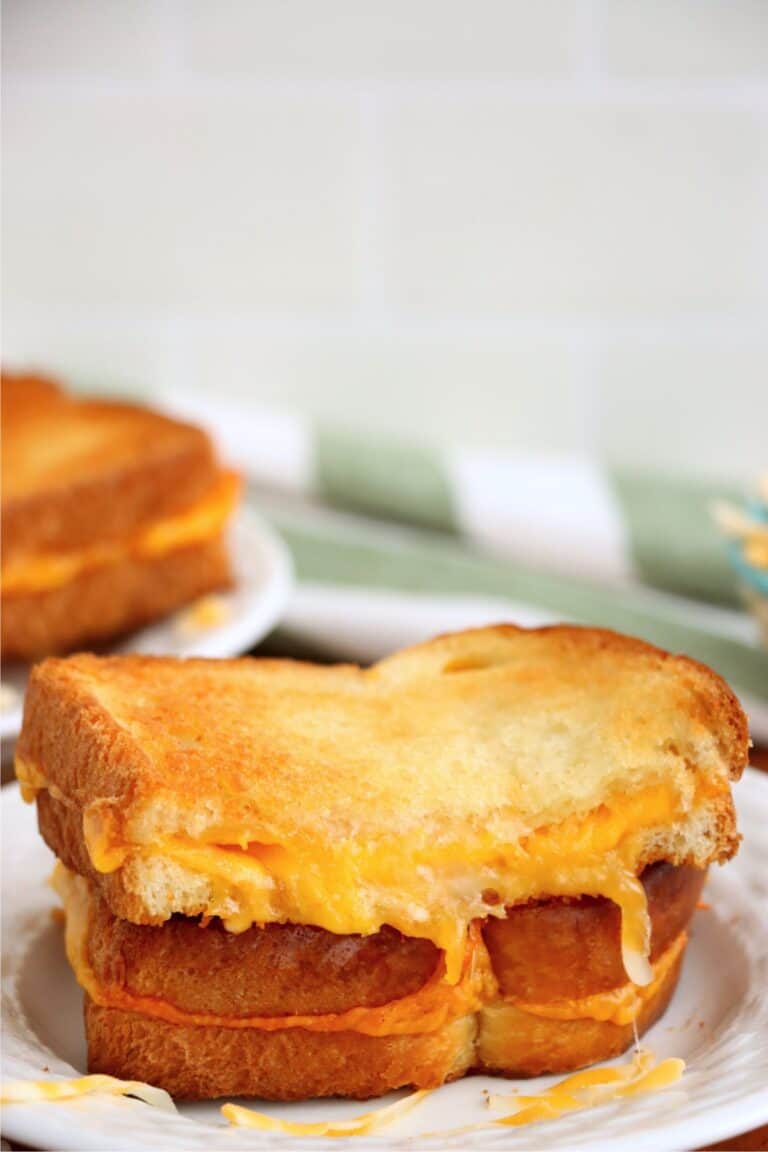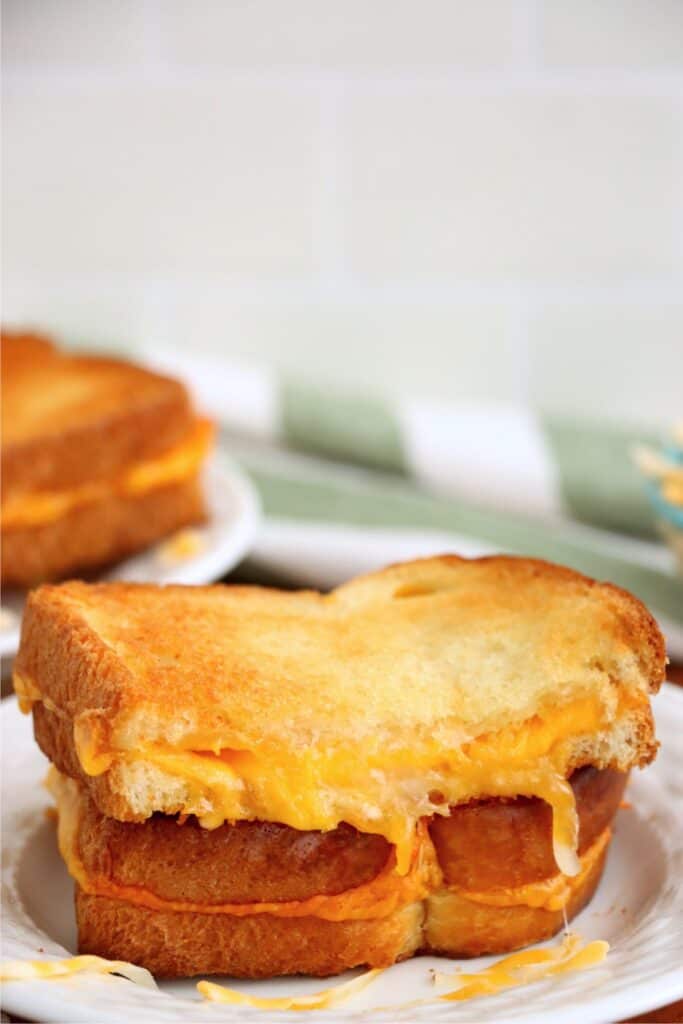 Storage
Refrigerator: Store in an air-tight container for up to 5 days.
Freezer: Store in an air-tight, freezer-safe container or heavy-duty freezer bag for up to 6 weeks.
Reheat: Place the sandwiches on a rimmed baking sheet coated with nonstick spray. Then, bake at 350 for 10 minutes. Frozen grilled cheese can be reheated in the same way, baking at 350 for 12 to 15 minutes, flipping them over halfway through baking.
What to Serve with Grilled Cheese
Of course, you probably think of tomato soup when you think of grilled cheese pairings, but there's so much more you can try. Check out the ideas here in my what to serve with grilled cheese post.
Tips:
Be sure your butter is fully softened so it spreads easily and doesn't rip the bread.
Don't add too much butter or mayo to your bread. You only need enough to toast it.
Don't use shredded cheese. It will burn before the bread is toasted.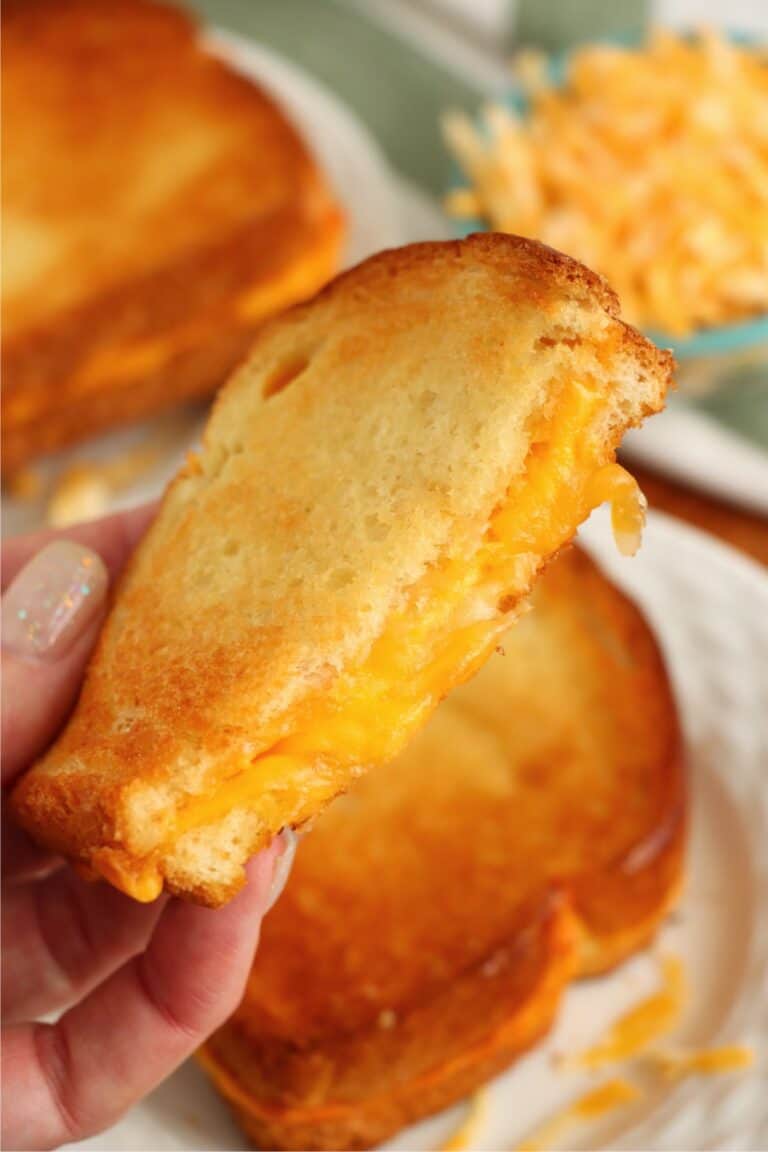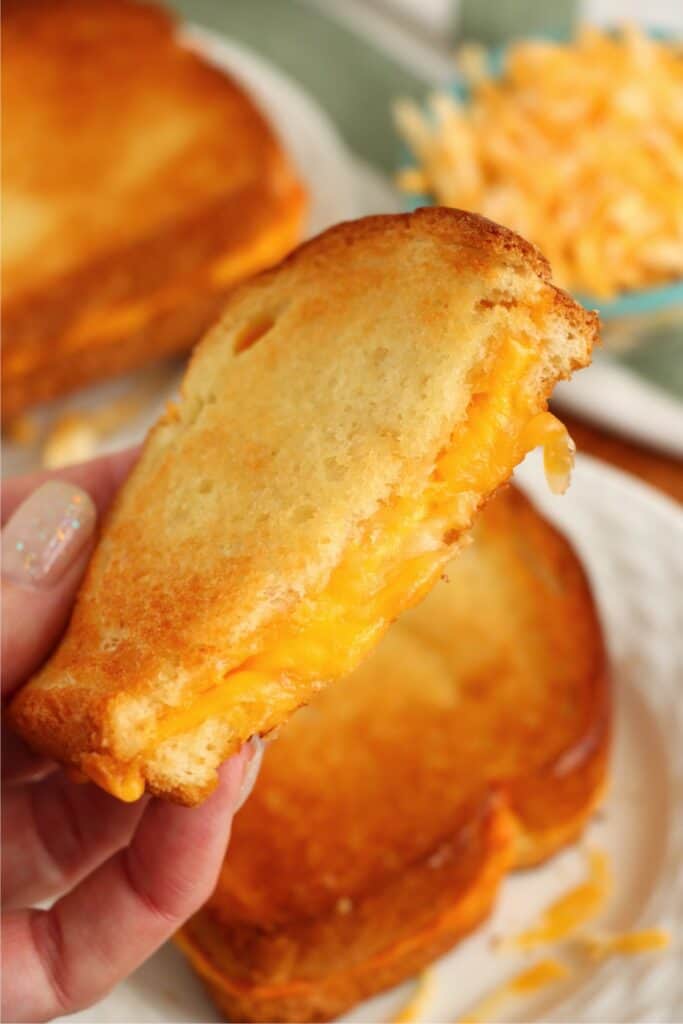 FAQ
Where do grilled cheese sandwiches come from?
While we don't know who first made grilled cheese sandwiches, we do know they're a product of the Great Depression. People began eating open-faced grilled cheese sandwiches as a cost-effective meal.
Why can't I use shredded cheese in toaster oven grilled cheese sandwiches?
The shredded cheese melts way too fast. By the time the bread has finished toasting, the cheese will have long-since melted and probably burned.
How much cheese can I put on these sandwiches?
As much as you want within reason. The nature of using the toaster oven allows you to really pile on the cheese!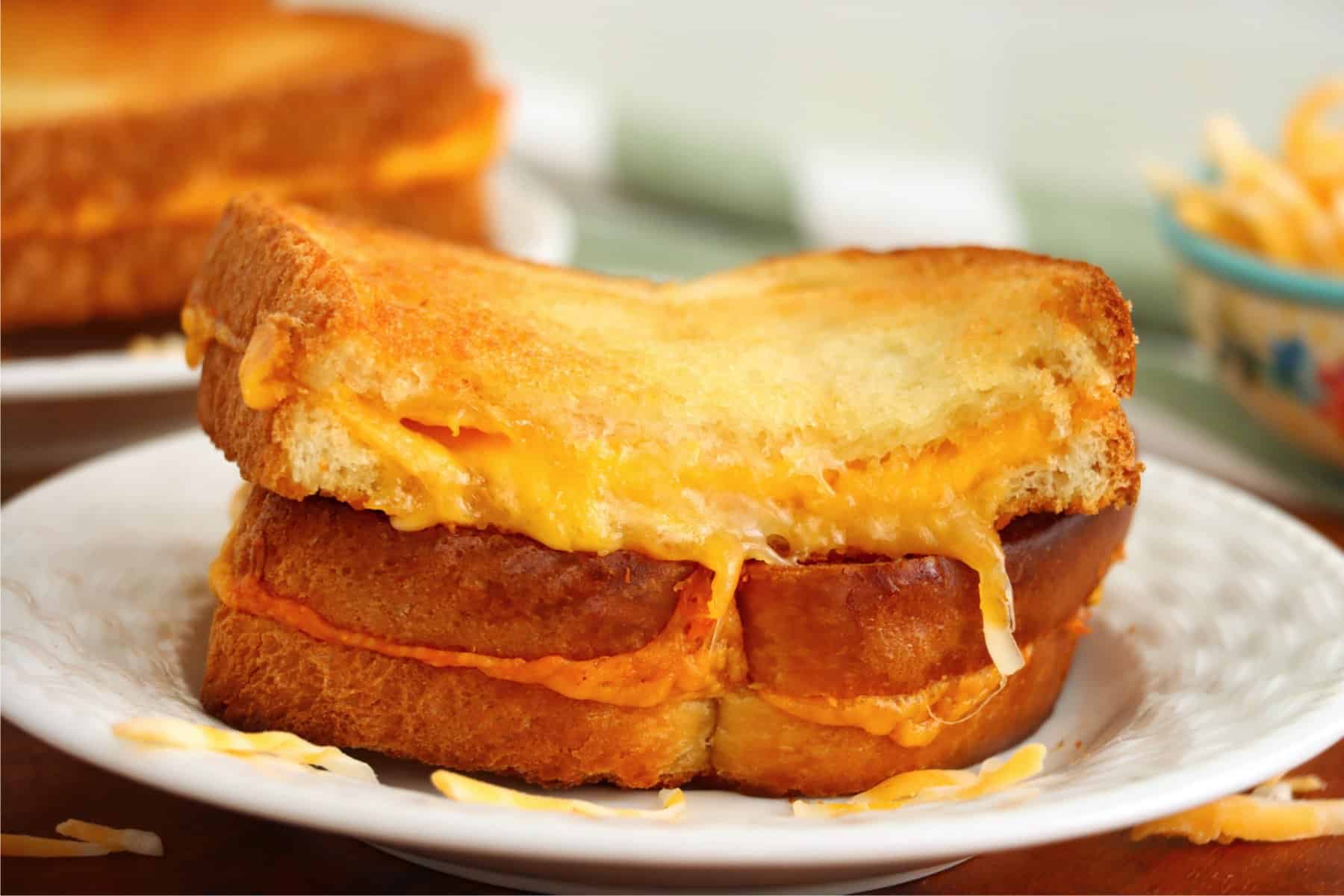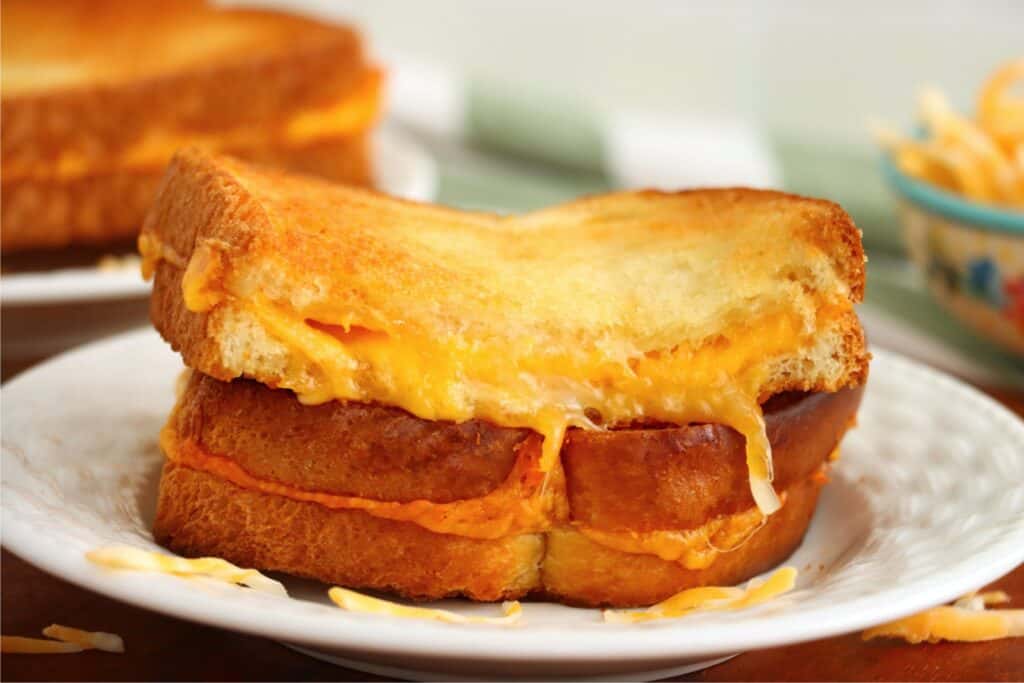 More Grilled Cheese Recipes
Yield: 2 servings
Toaster Oven Grilled Cheese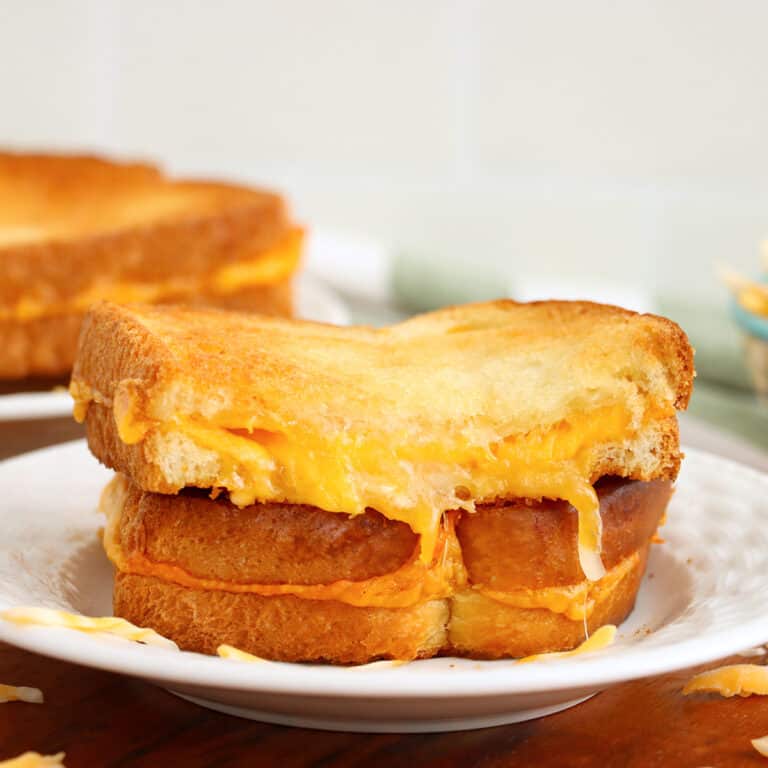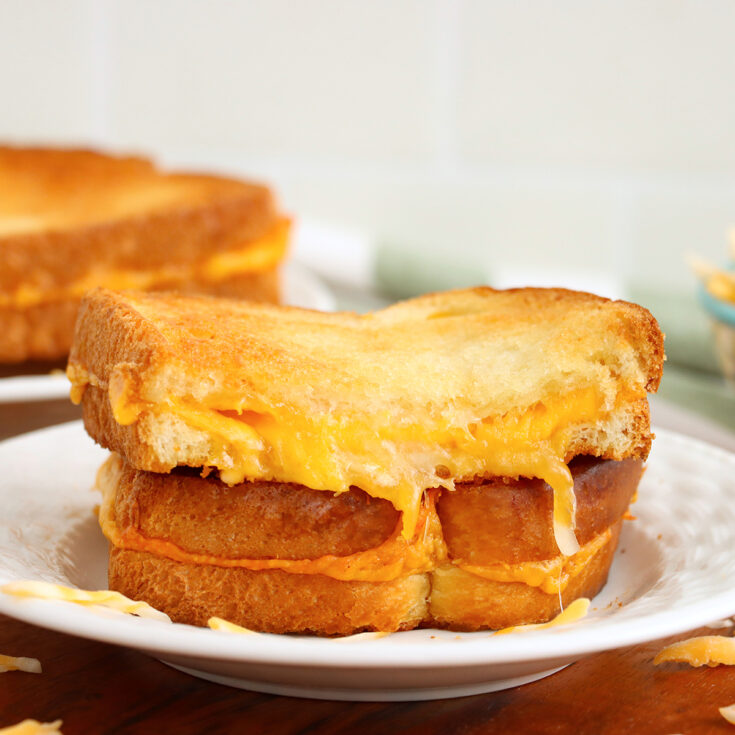 Toaster oven grilled cheese comes out perfectly golden, crunchy, and gooey every time. It's so easy and so delicious - the perfect recipe!
Ingredients
4 slices of bread
Cheese slices (enough to cover two pieces of bread, I used Colby)
2 tbsp butter
Instructions
Tear a piece of aluminum foil that will fit into your toaster oven.
Butter one side of two pieces of bread and place them on aluminum foil butter-side down.
Place slices of cheese on both pieces of bread, completely covering them.
Place in toaster oven and TOAST for 3-5 minutes or until cheese begins to melt.
Butter one side of the remaining two pieces of bread and place them on the two sandwiches butter-side up.
TOAST for 5-7 minutes or until top piece of bread turns golden brown.
Flip sandwiches and continue toasting for 5-7 minutes or until the other piece of bread is toasted to a golden brown.
Carefully remove from toaster oven, cut in half, and serve.
Nutrition Information
Yield
2
Serving Size
1
Amount Per Serving
Calories

324
Total Fat

18g
Saturated Fat

10g
Trans Fat

1g
Unsaturated Fat

6g
Cholesterol

44mg
Sodium

487mg
Carbohydrates

31g
Fiber

2g
Sugar

4g
Protein

9g
Get Inspired!
Never miss my delicious recipes, cute creations, or household tips!