Sweet Chili Meatballs are a perfect party appetizer. With only 4 ingredients, they are packed with flavor, simple to make, and easy to enjoy!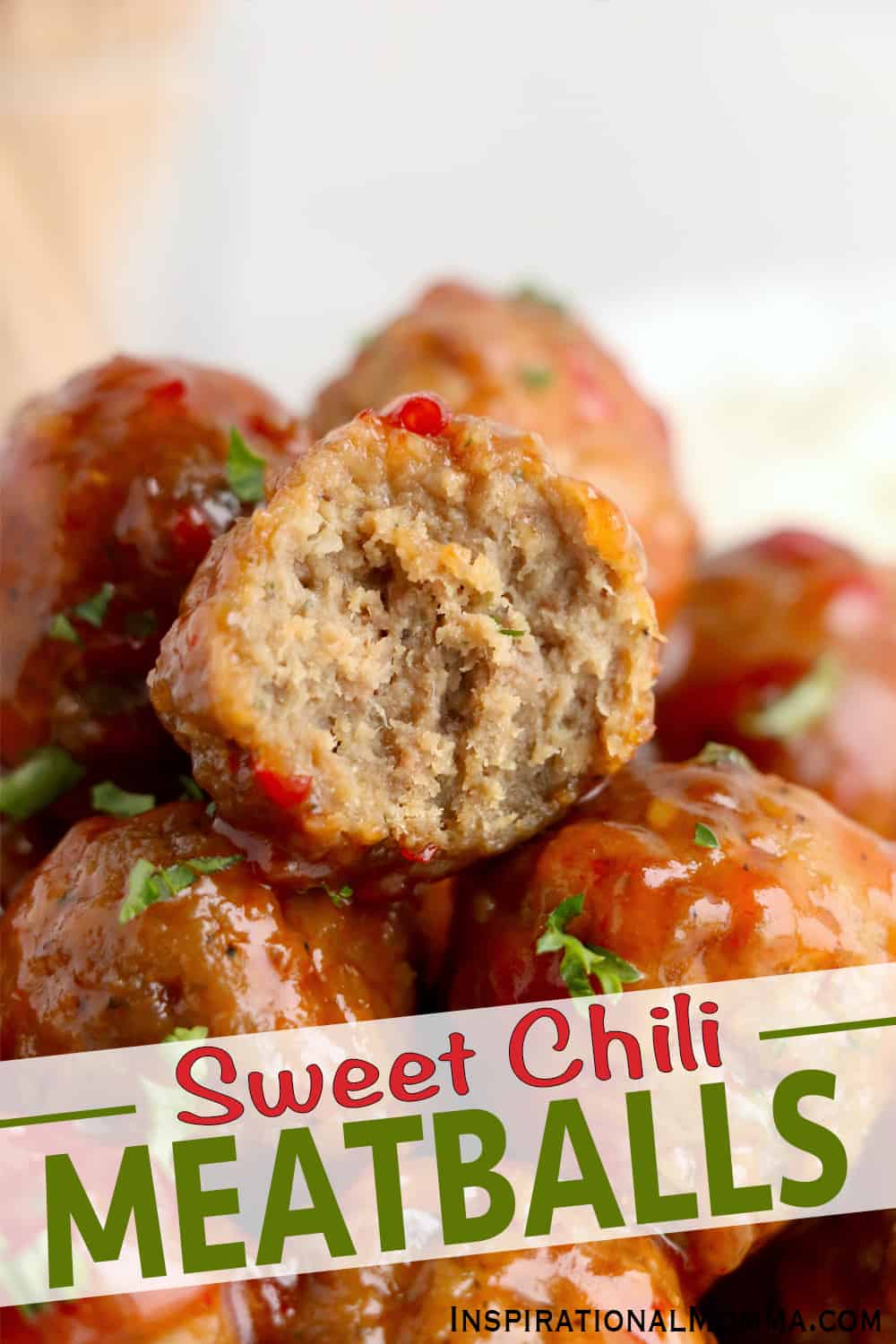 Easy Appetizer Meatballs
Whether served with pasta or as a party appetizer, these Sweet Chili Meatballs are perfectly flavored and so simple to make. Your guests will definitely be pleased! Looking for another party pleaser? Check out my Fresh Homemade Salsa!
If there is one thing about me that is pretty easy to figure out, it is that I love food! I always chuckle a little when someone asks me where I want to go out to eat. Politely, I say, "I don't care." That is a common response that many people give, but I really mean it. I don't care where or what I eat, because I literally will try anything. Italian, Mexican, McDonald's, or Red Lobster. I still haven't found a menu that doesn't make me drool!
And that is one of the things that I love most about parties! I am always excited to see what they are serving. The more variety the better. It is my chance to taste test everything, looking for my next favorite food. When I find something that catches my tastebuds, I am always sure to analyze it, trying to figure out exactly what it might be. Then it is challenge time! In my own kitchen, I try to recreate what I just discovered.
So many of my favorite dishes, including these Sweet Chili Meatballs, have found their way into my kitchen in this exact way. And there is just something about meatballs! The possibilities are endless! Sweet, spicy, or salty, they are all sensational. You can make so many different variations with common items that you already have in your kitchen. My Honey Garlic Meatballs are a great example of that! Another perfectly created flavor that will please everyone at your party, made with ingredients that you already have at your fingertips.
I hope you enjoy these easy-to-make meatballs as much as we do. Whether they are served on a bed of pasta or as an amazing appetizer, I am pretty sure you will be pleased!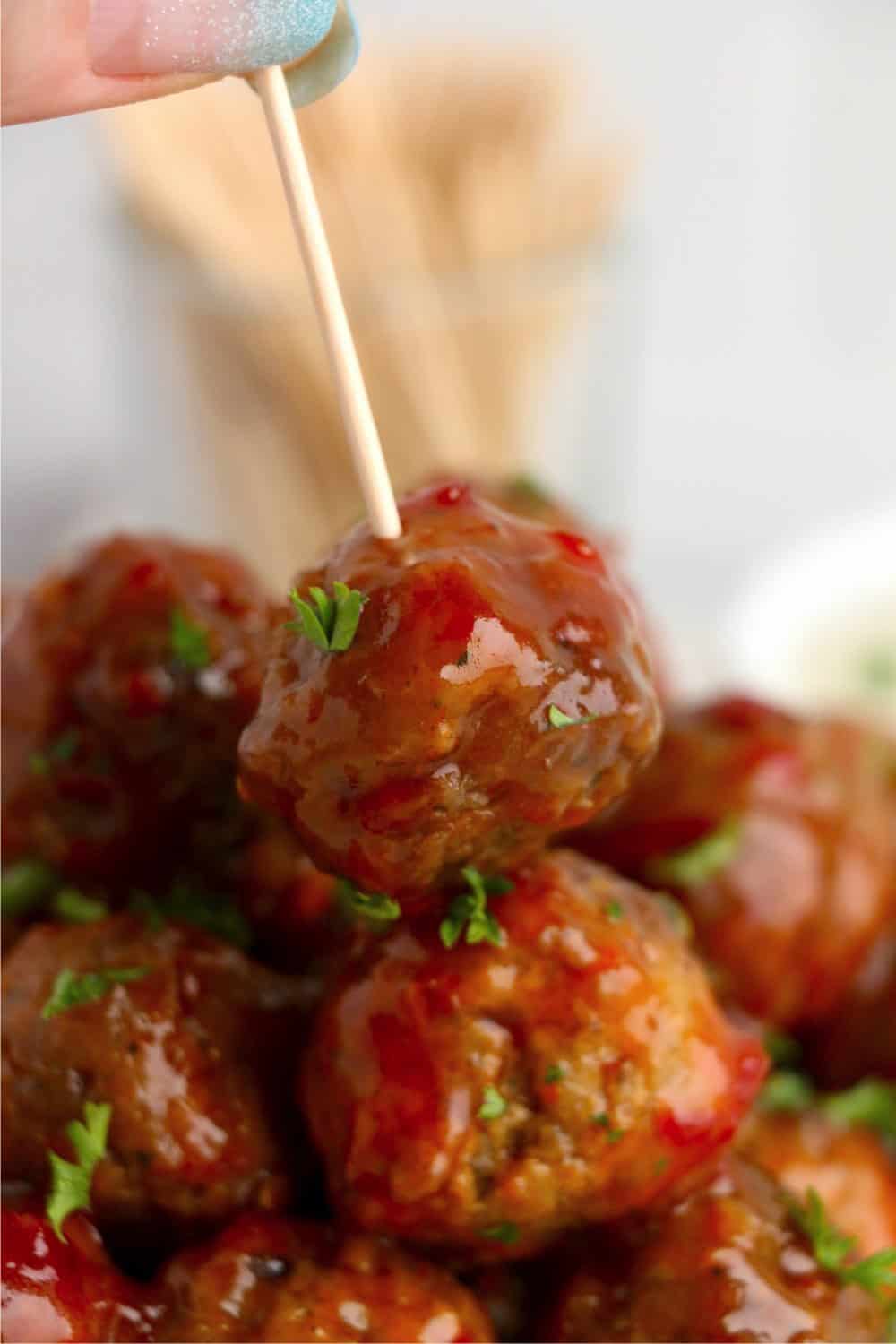 Sweet Chilli Sauce Substitutions
If sweet chili sauce isn't your thing you can easily swap it out for another flavor or spice level. Here are a few ideas.
Spicy ketchup
This is a sweet sauce with a mild kick.You can pick up pre-mixed spicy ketchup at your local grocery store.
Hot sauce and honey
Mix a tablespoon of hot sauce with a tablespoon of honey (or to your liking) and you'll have a great sauce for your meatballs!
Plum sauce with crushed red pepper
The sweet, mild flavor of plum sauce pairs perfectly with spicy crushed red pepper flakes. Mix a tablespoon of plum sauce with half a teaspoon of crushed red pepper, or to taste.
Sriracha
The flavor profiles of sriracha and sweet chili sauce are similar, although sriracha has much more heat than sweet chili sauce.
Ingredients for Sweet Chili Meatballs
pre-cooked meatballs
ketchup
sweet chili sauce
brown sugar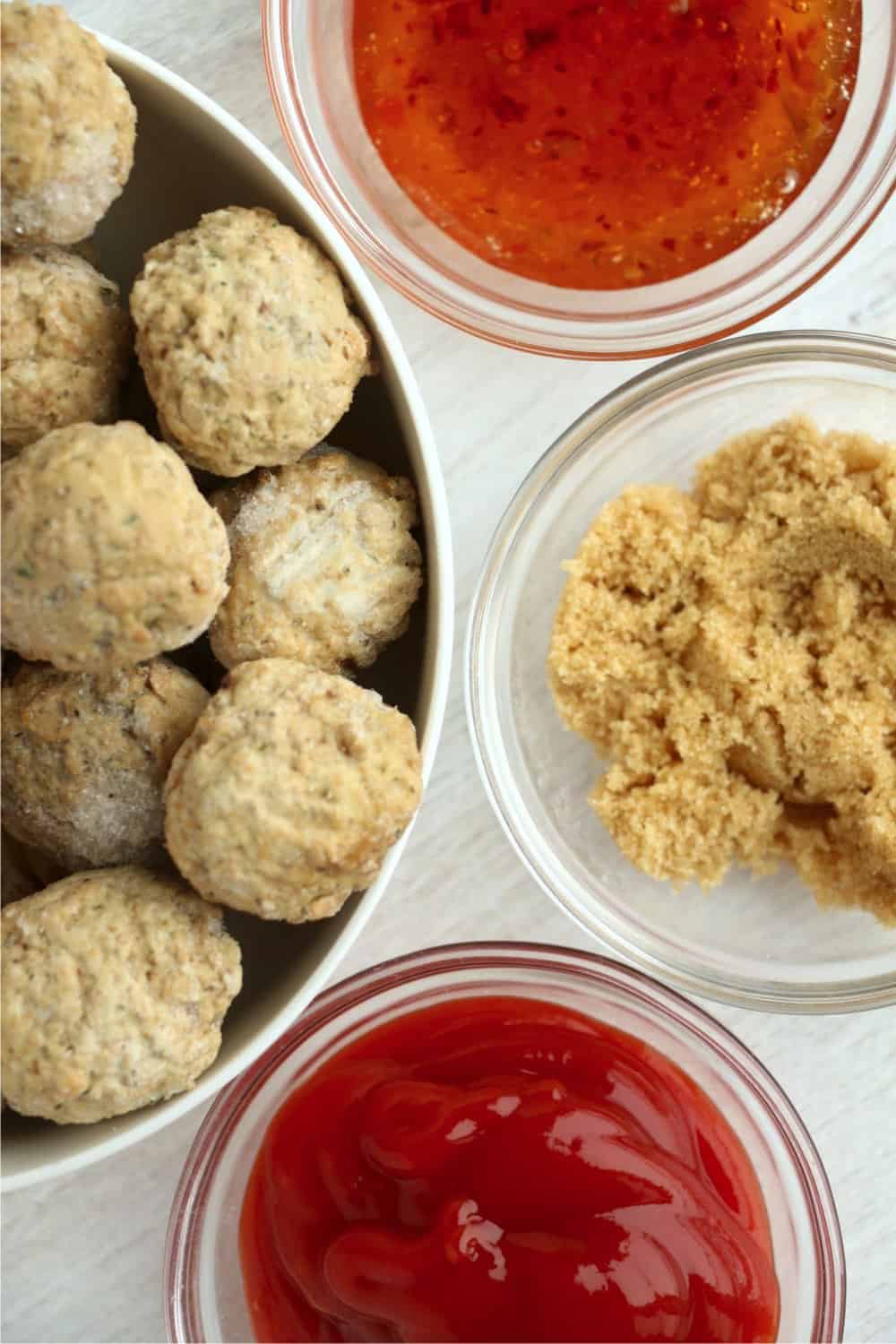 How to make 4-Ingredient Appetizer Meatballs
To get things started, add your frozen meatballs to a greased medium saucepan. Cook the meatballs over medium heat, stirring them often to avoid burning. Slowly cook them until they are thawed and heated thoroughly.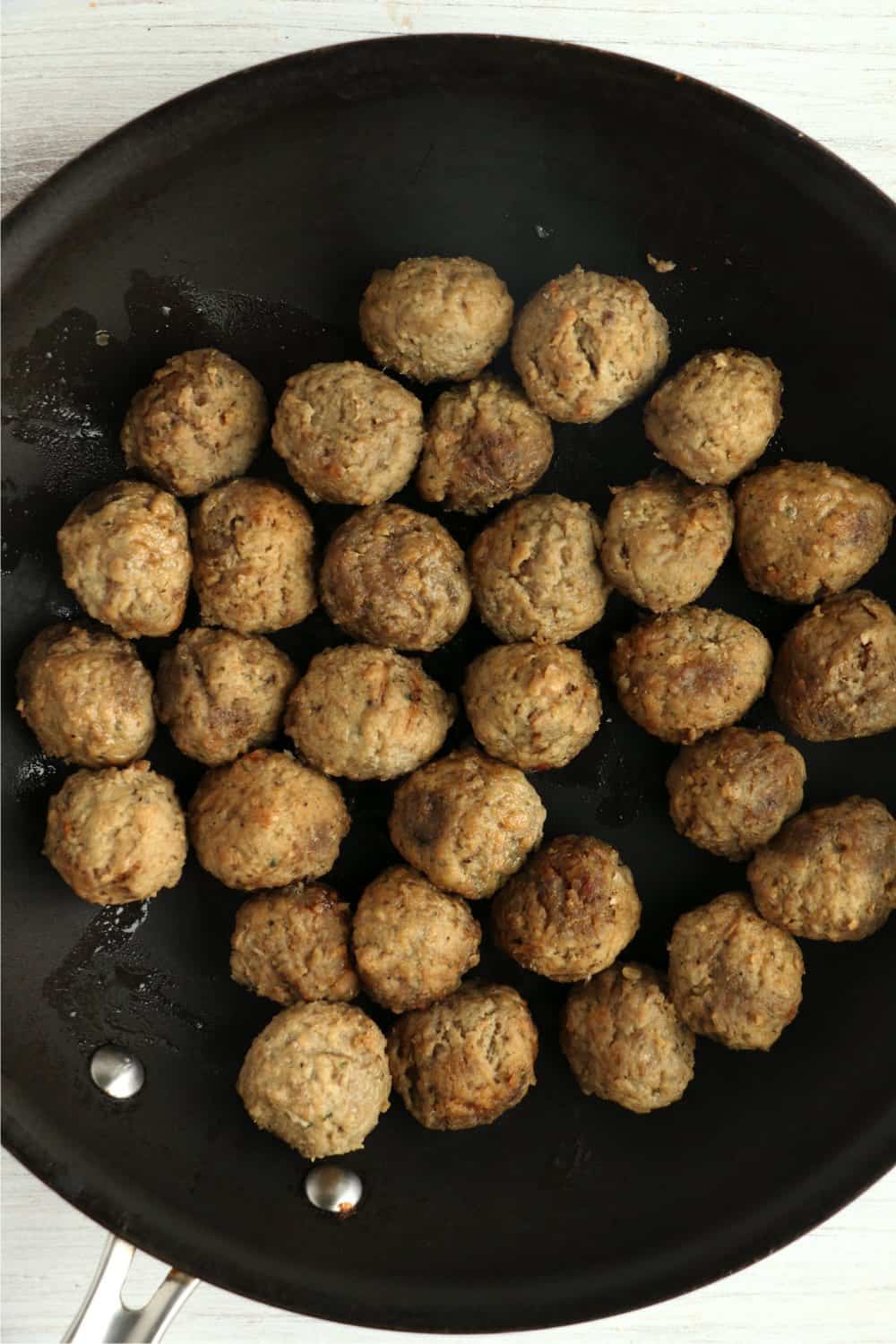 Next, we have to prepare the sauce. Whisk the sweet chili sauce, ketchup, and brown sugar together in a small bowl until the consistency is uniform.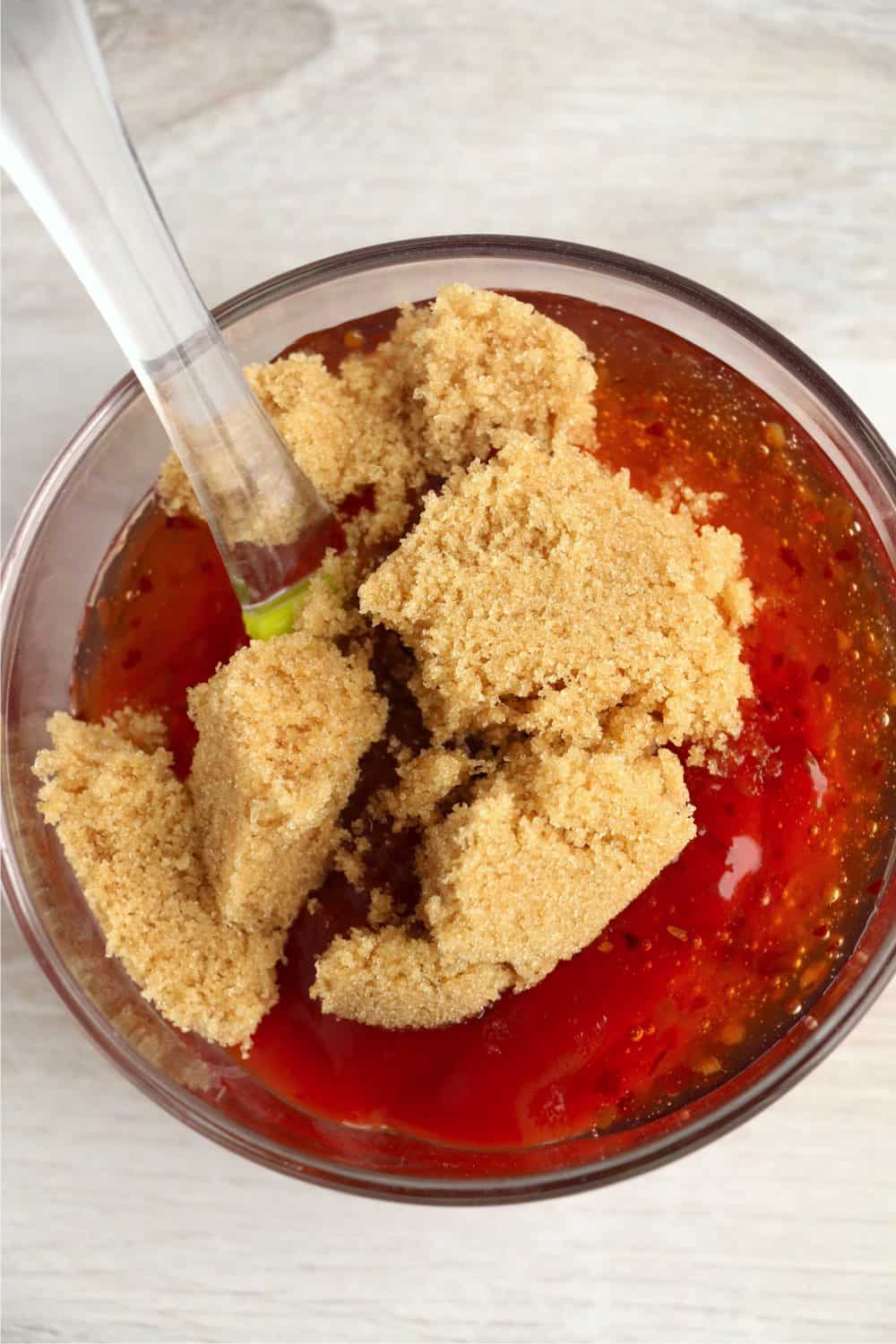 Pour the sauce over your cooked meatballs. Stir everything together until the meatballs are completely coated in sauce.
Continue cooking over low heat for about 5 minutes, allowing the sauce to heat up and infuse the meatballs a bit.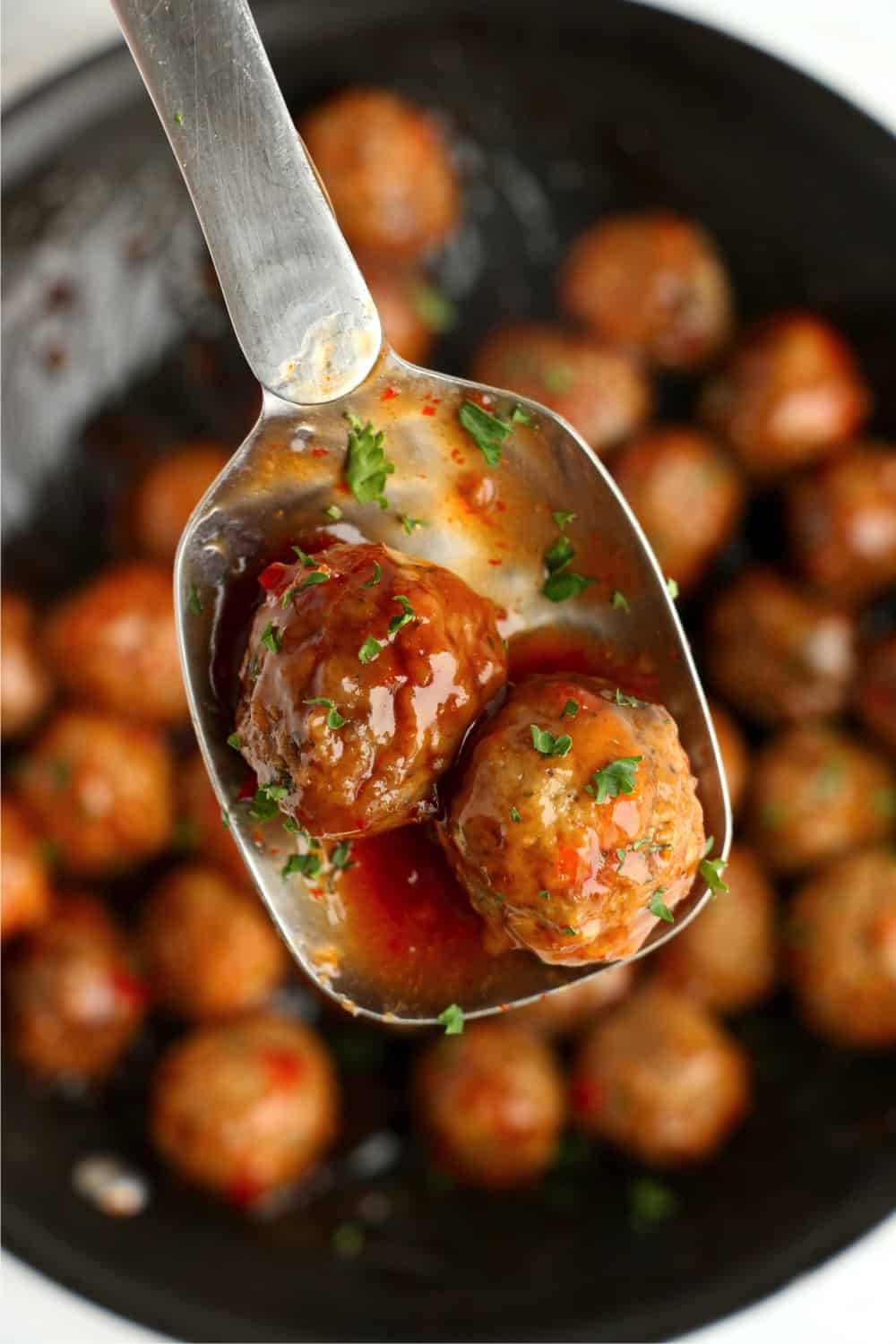 Making Meatballs in a Crock Pot
If you are looking for another easy way to make these delicious meatballs, your crock pot is definitely a great option.
Simply place your frozen meatballs in your crock pot. Whisk the sweet chili sauce, ketchup, and brown sugar together and pour it over top. Stir everything together .
Cook time does vary between crock pots. However, my meatballs cook perfectly on low for about 4 hours or on high for about 2 hours. Just be sure to stir them often, preventing them from burning to the bottom.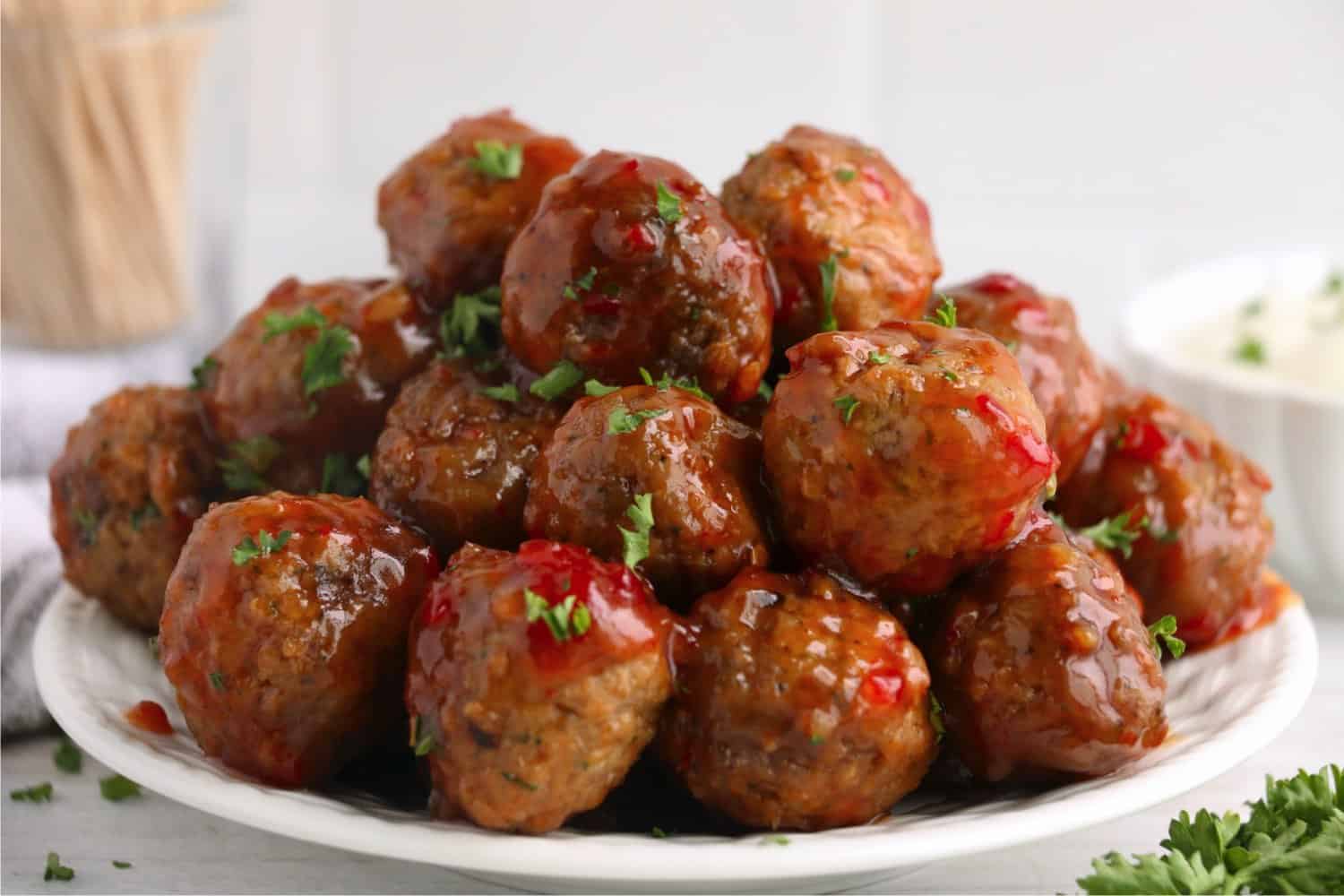 Love what you see?
Find more of my fun creations on Facebook, Instagram & Pinterest! You can also sign up for my weekly newsletter below and never miss any of my inspirations!
Can't get enough? Check out more of my favorites!
Sweet Chili Meatballs
Yield: 30 meatballs
Sweet Chili Meatballs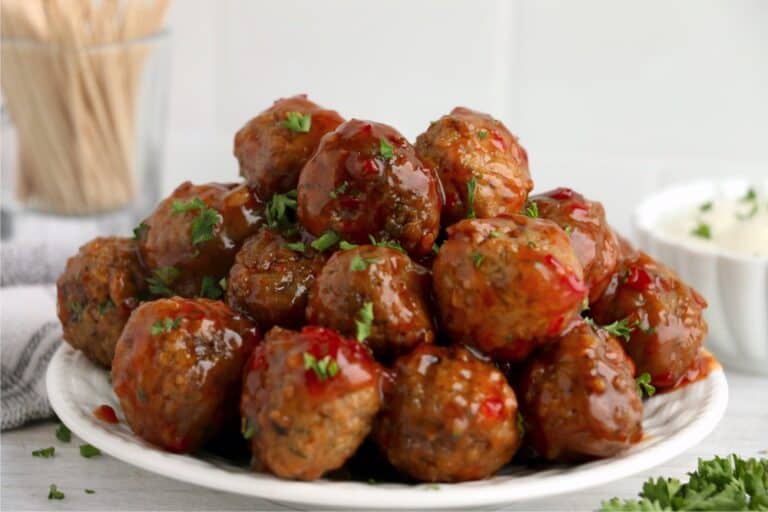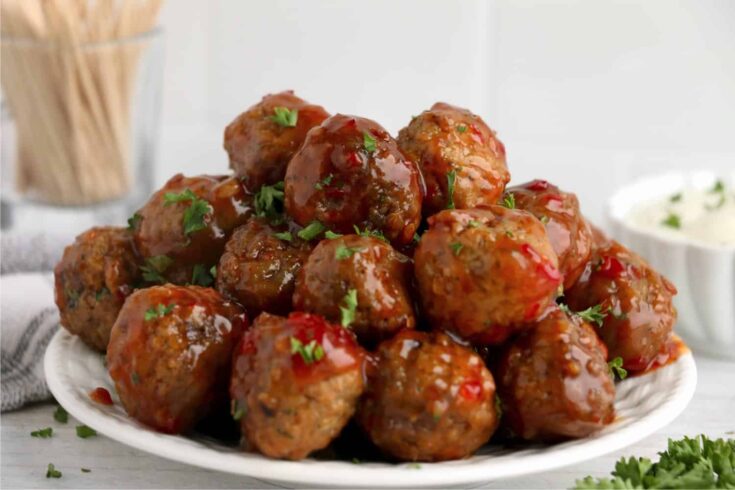 Sweet Chili Meatballs are a perfect party appetizer. With only 4 ingredients, they are packed with flavor, simple to make, and easy to enjoy!
Additional Time
5 minutes
Ingredients
30 frozen pre-cooked meatballs (found in the freezer section)

1/2 cup ketchup

1/2 cup sweet chili sauce

2 tbsp brown sugar
Instructions
Add meatballs to a medium sauce pan over low to medium heat.

Stir meatballs often until they are heated through.

Whisk all other ingredients in a small bowl together and pour it over the meatballs.

Mix contents together.

Heat on LOW for 5 minutes or until sauce is heated.
Nutrition Information
Yield
30
Serving Size
1
Amount Per Serving
Calories

27
Total Fat

1g
Saturated Fat

0g
Trans Fat

0g
Unsaturated Fat

0g
Cholesterol

2mg
Sodium

63mg
Carbohydrates

4g
Fiber

0g
Sugar

4g
Protein

1g
Get Inspired!
Never miss my delicious recipes, cute creations, or household tips!