These simple salmon patties are just like the ones we all grew up with. They're full of flavorful salmon and spices, coated in breading, and then fried until golden and crispy on the outside and hot on the inside.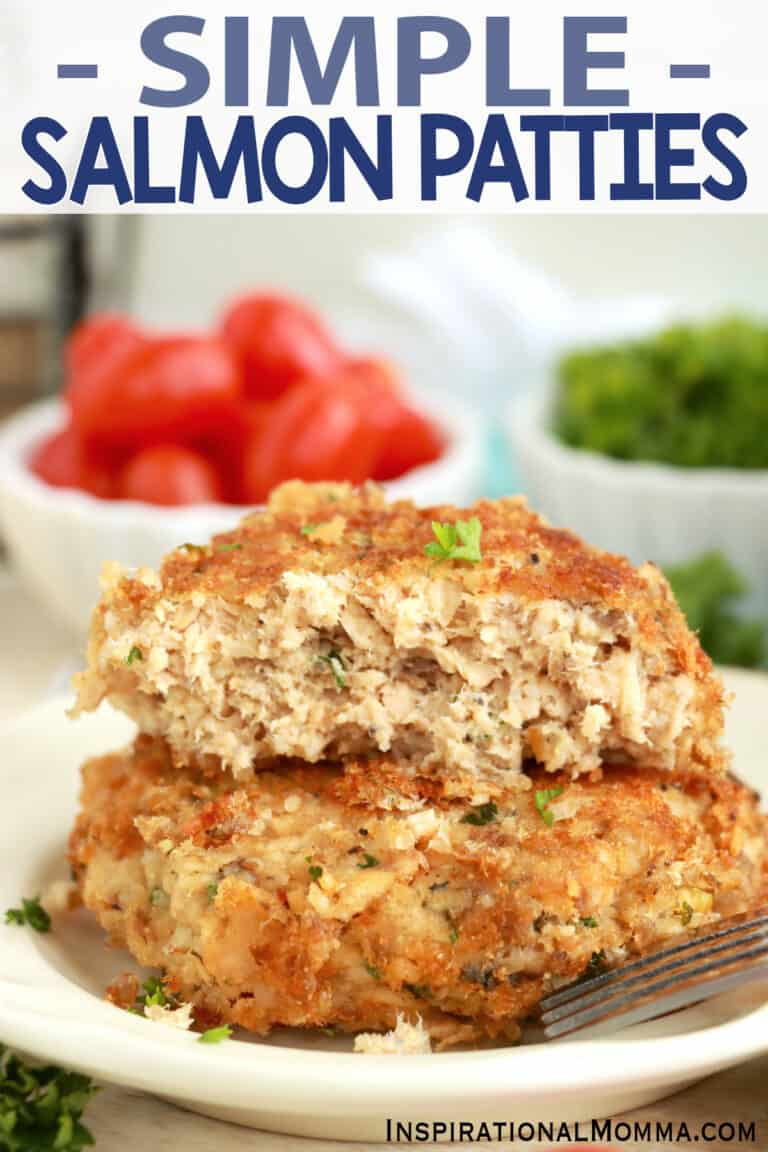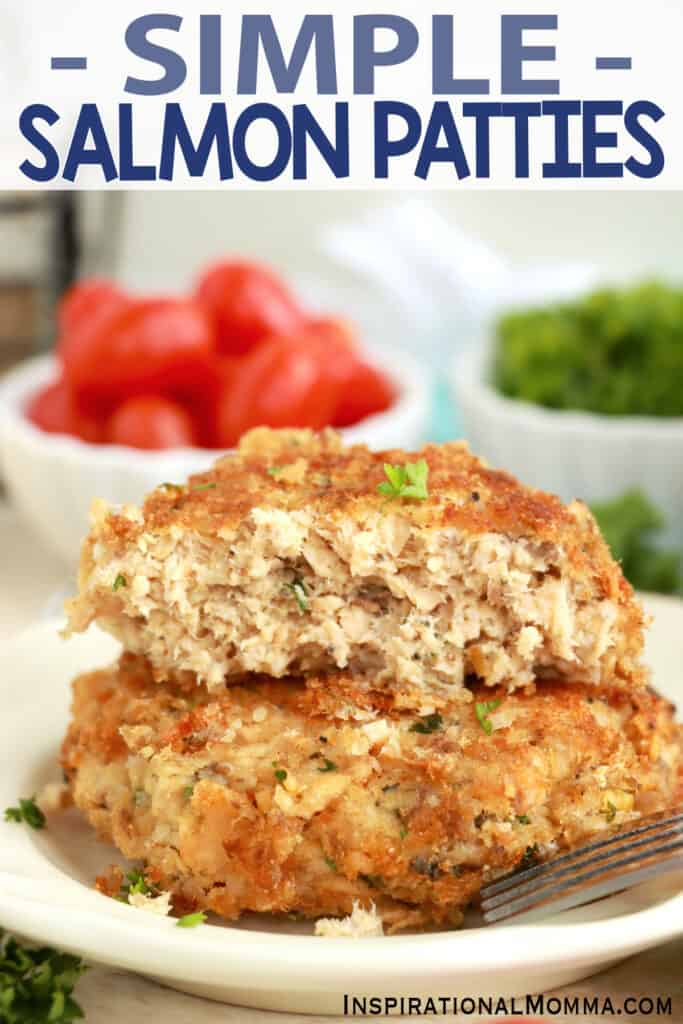 Salmon patties have been a favorite of mine since I was a kid. I always loved them when my mom made them, especially when they were slathered with ketchup. Now that I'm older, I don't drown them in ketchup, but I do love to make them quite often. The kids love them, too.
Why You'll Love This Recipe
It uses simple kitchen staples.
It's so easy to make even beginners can do it.
It's an old classic that's full of flavor, protein, and nostalgia.
Top Tip
Don't crowd your pan when frying the patties. You want that oil to stay hot so the patties get nice and crispy.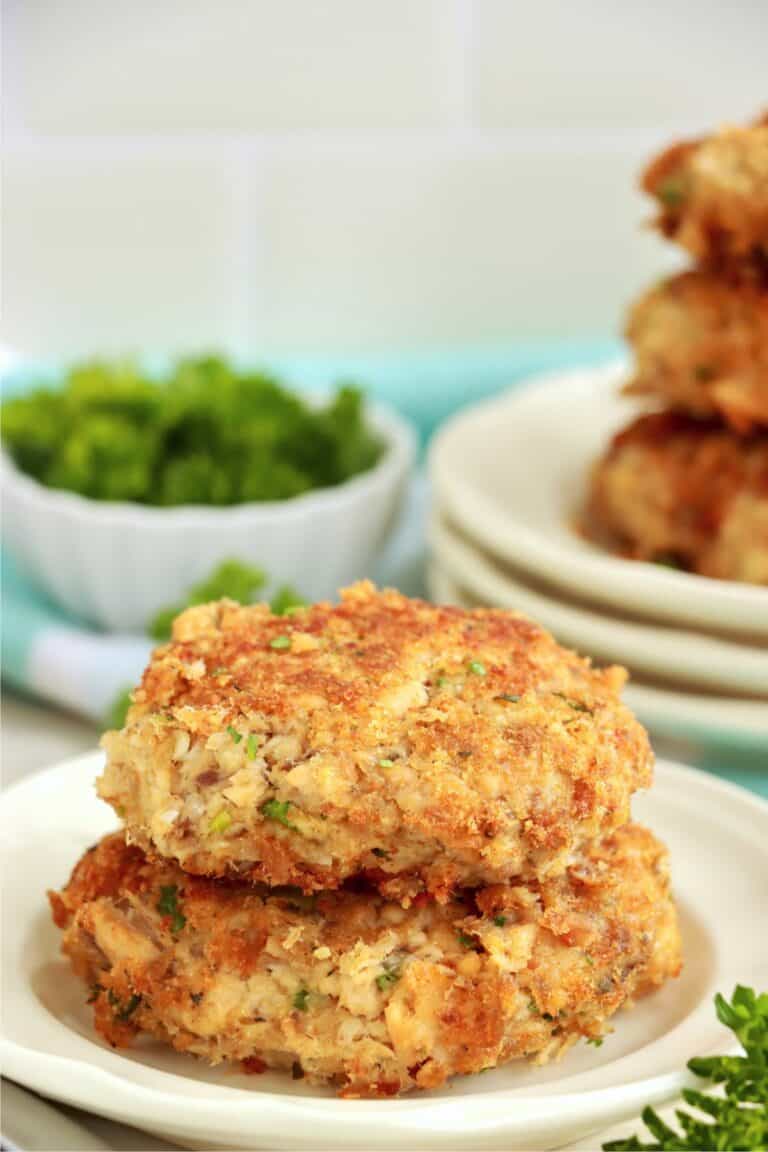 Ingredients
Almost everything you need for this recipe is probably in your kitchen right now. The only thing you might have to shop for is the salmon! Be sure to check the recipe card at the end of the post for exact quantities.
Salmon filet, skinless OR canned salmon
Breadcrumbs, divided
Green onion, diced
Minced onion
Mayonnaise
Dijon mustard
Lemon juice
Chopped fresh parsley
Salt
Pepper
Vegetable oil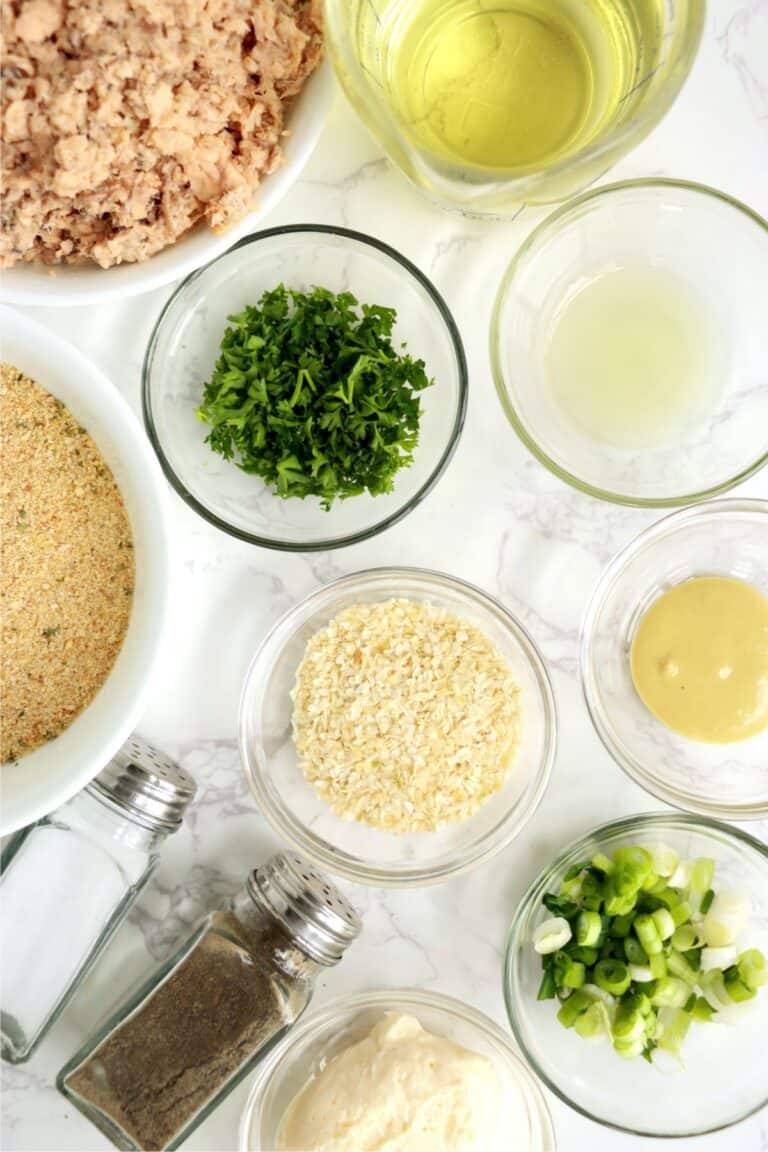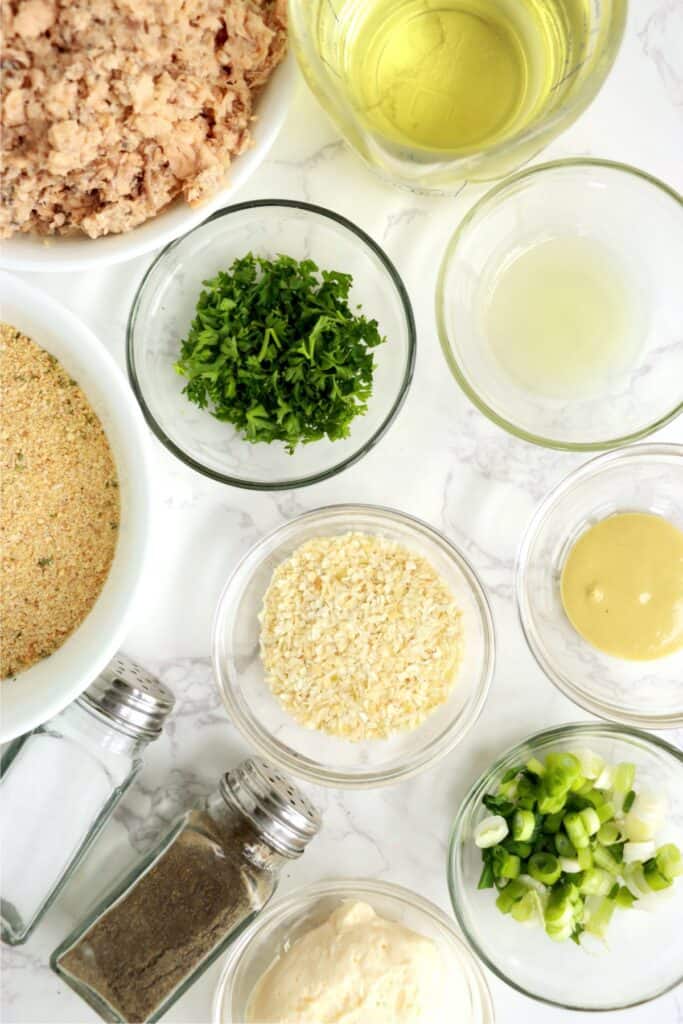 Instructions
This recipe is fully homemade but it's the same old simple salmon patty recipe that we all grew up with, which means it comes together quickly and easily, and it's so good! The highlights are here, but you'll find the exact instructions in the recipe card at the end of the post.
1: Remove the skin and bones from the salmon filet and dice it as finely as possible. For canned salmon, drain and flake with a fork, removing any skin and bones as you do.
2: Combine all the patty ingredients and 1/4 cup breadcrumbs in a bowl.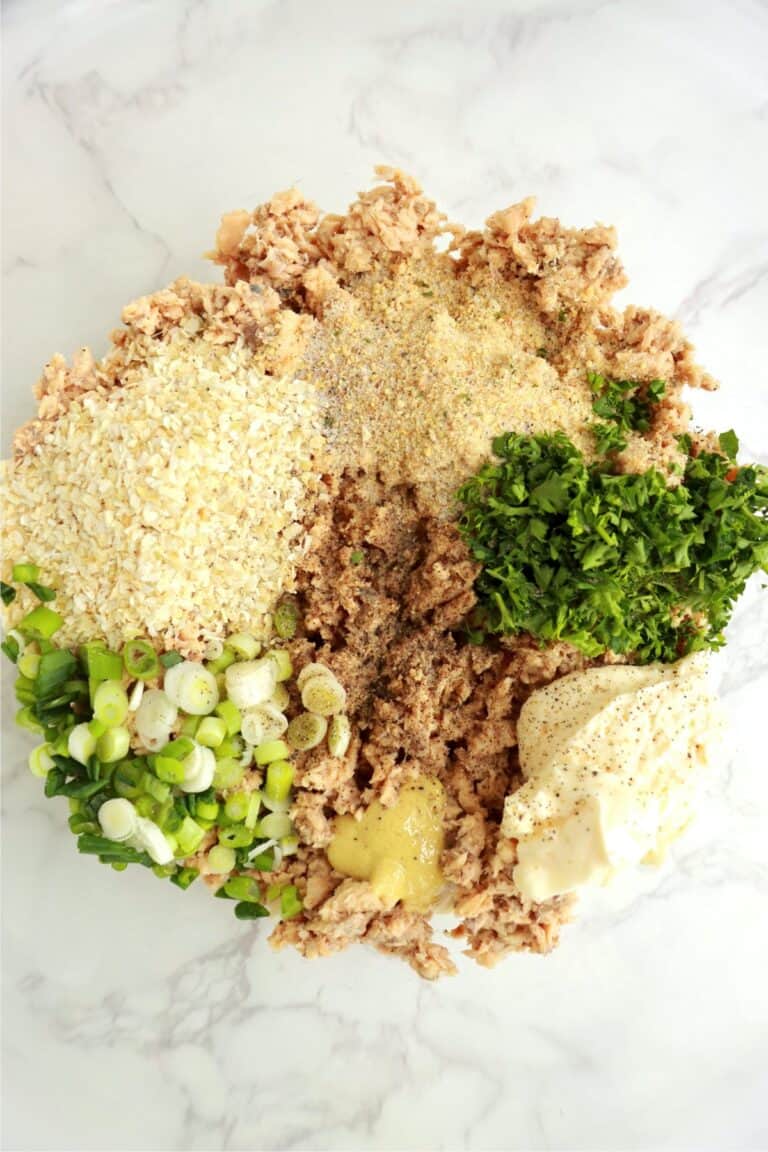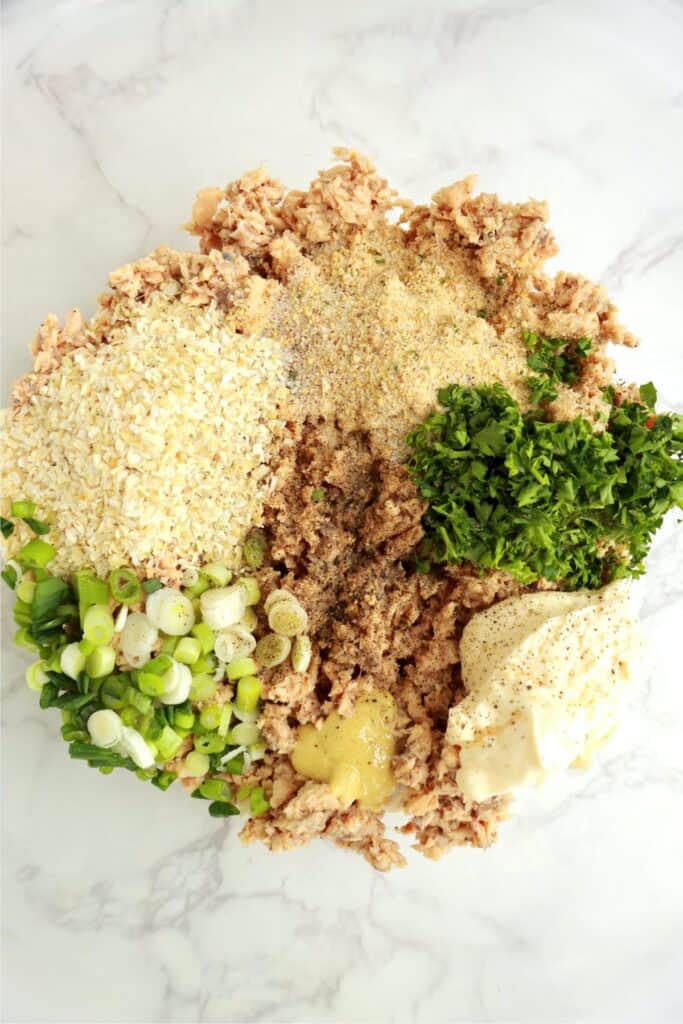 3: Form into 6 patties and coat in breadcrumbs.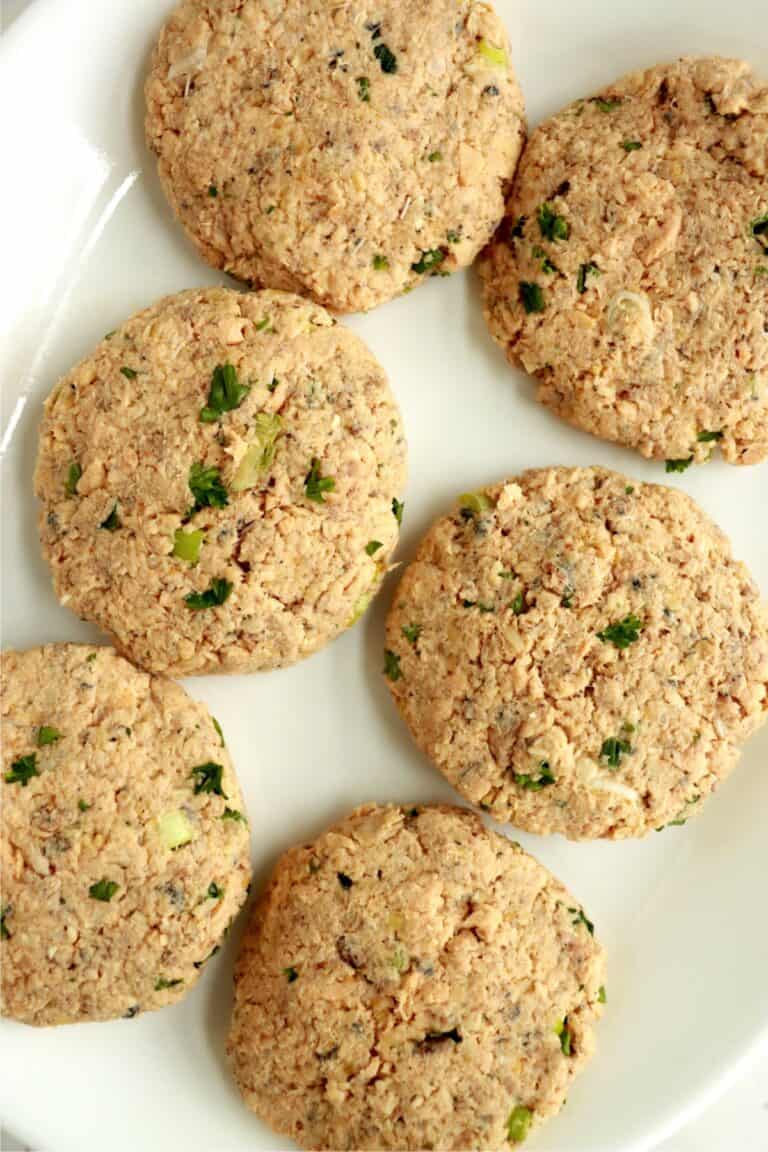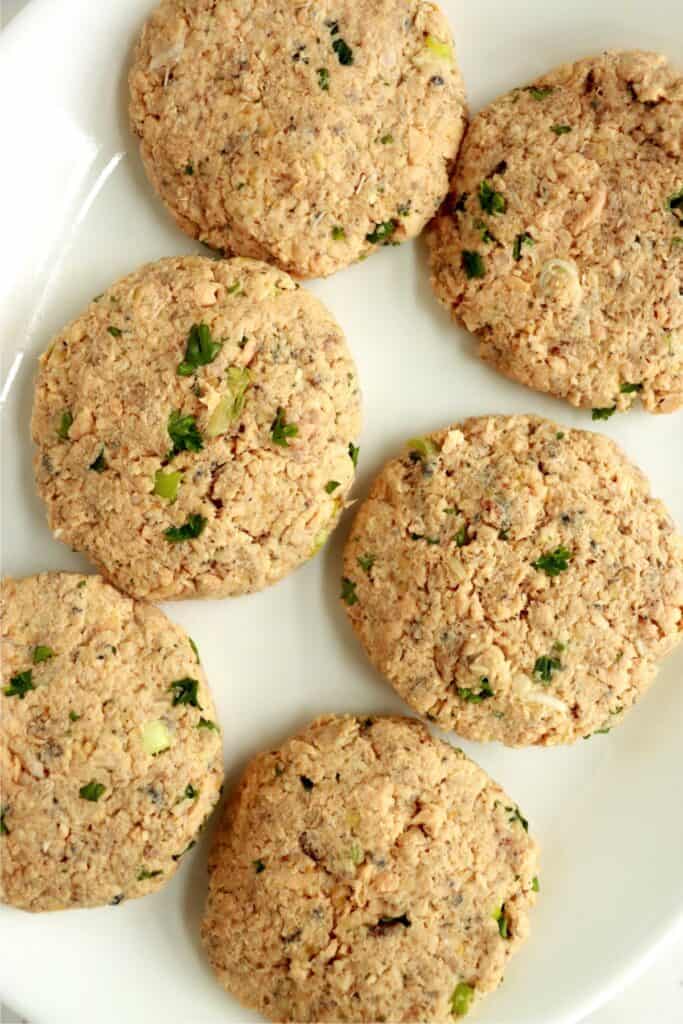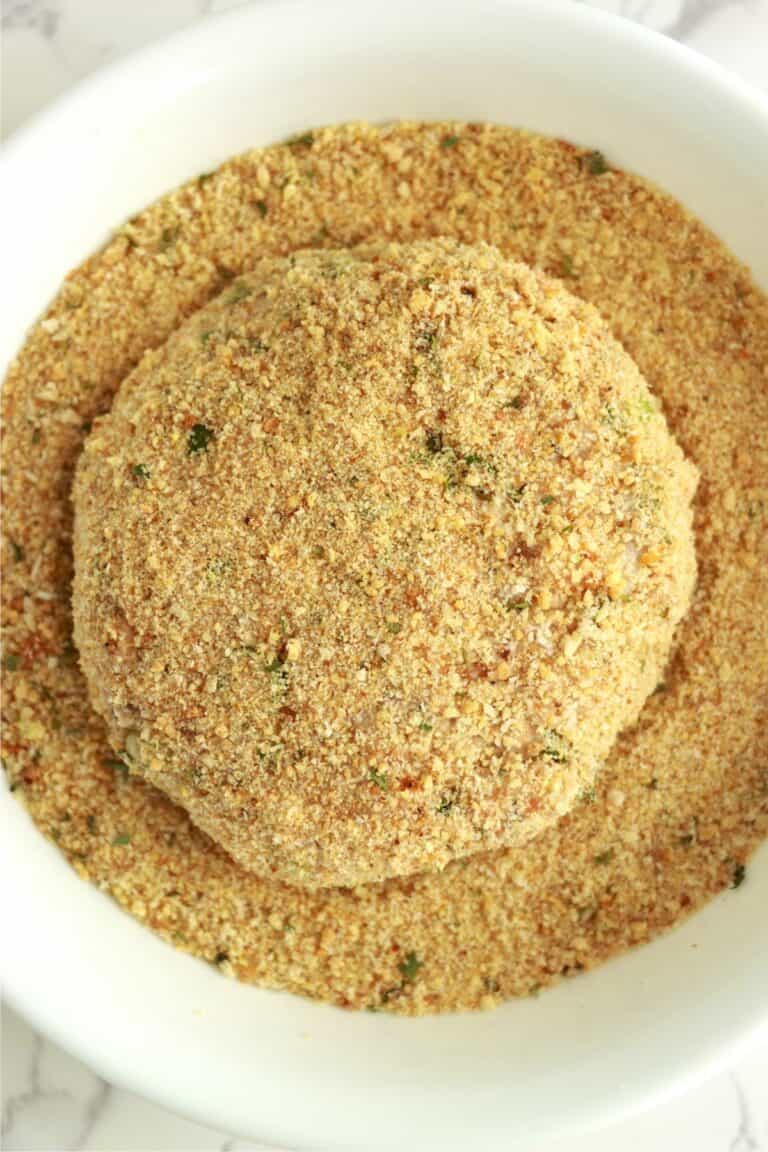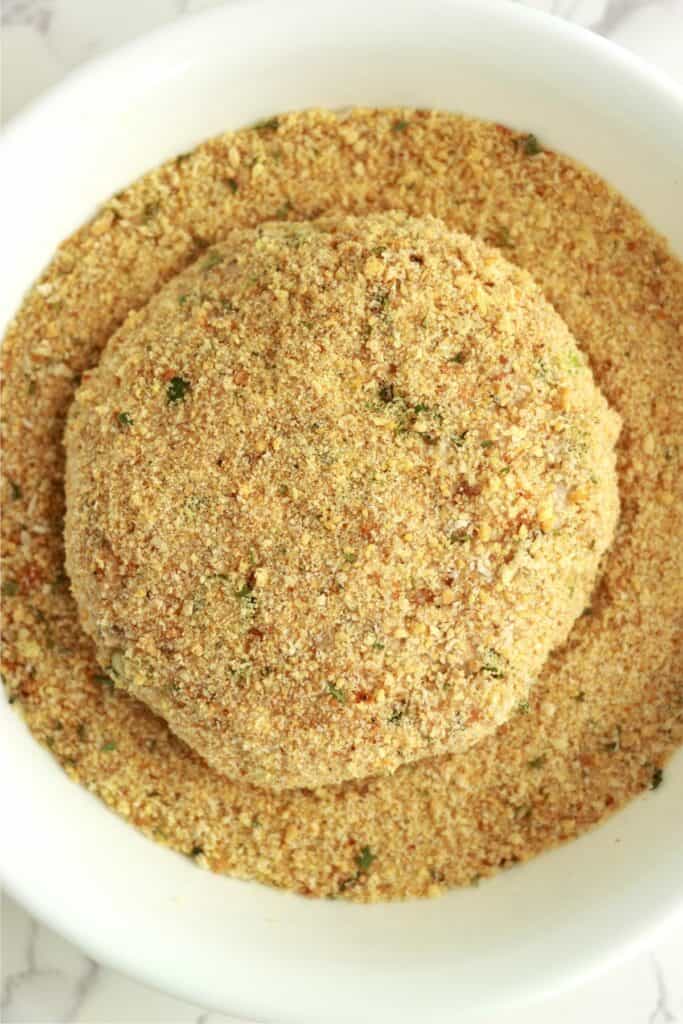 4: Fry on both sides in hot oil until golden brown on both sides.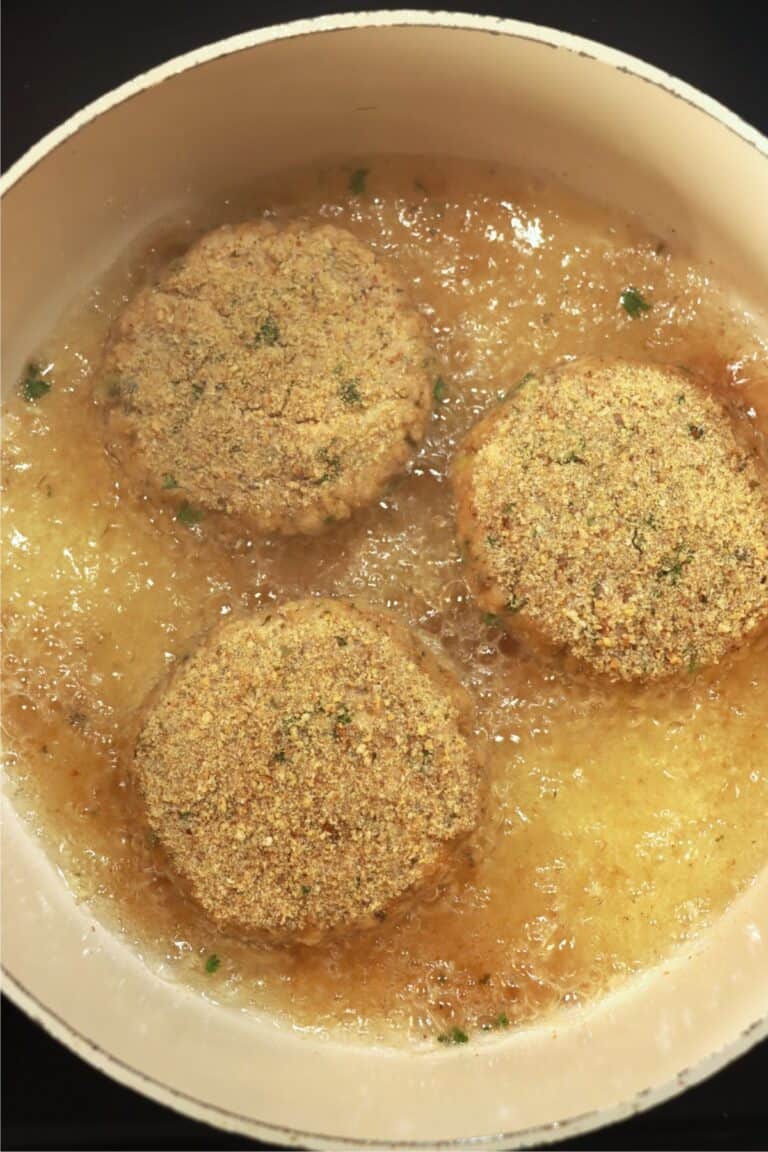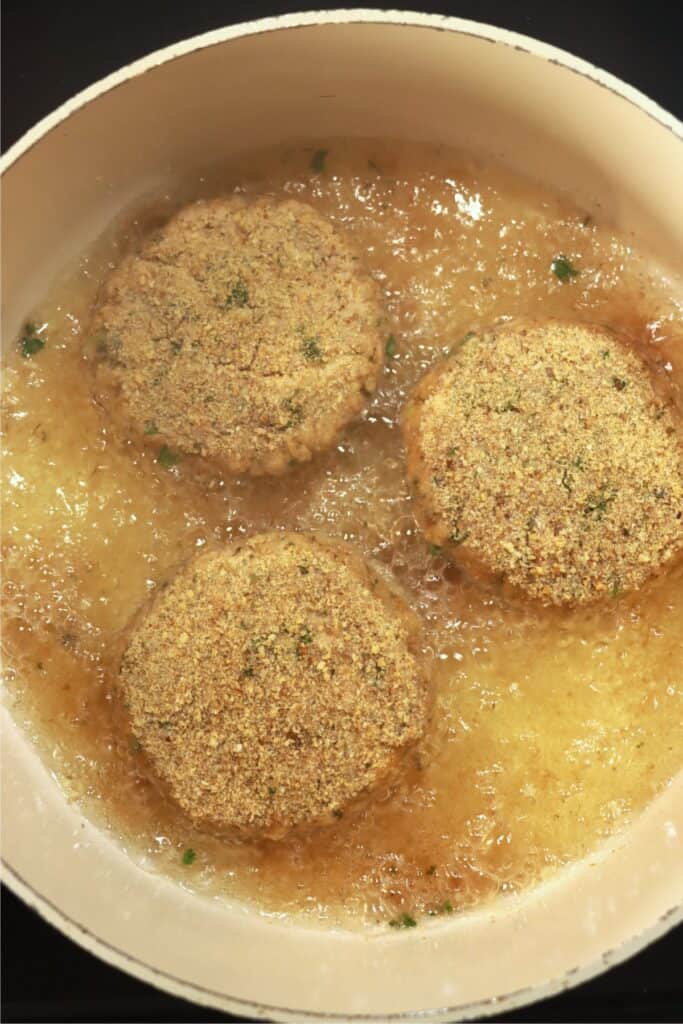 5: Transfer to a plate lined with paper towels and enjoy.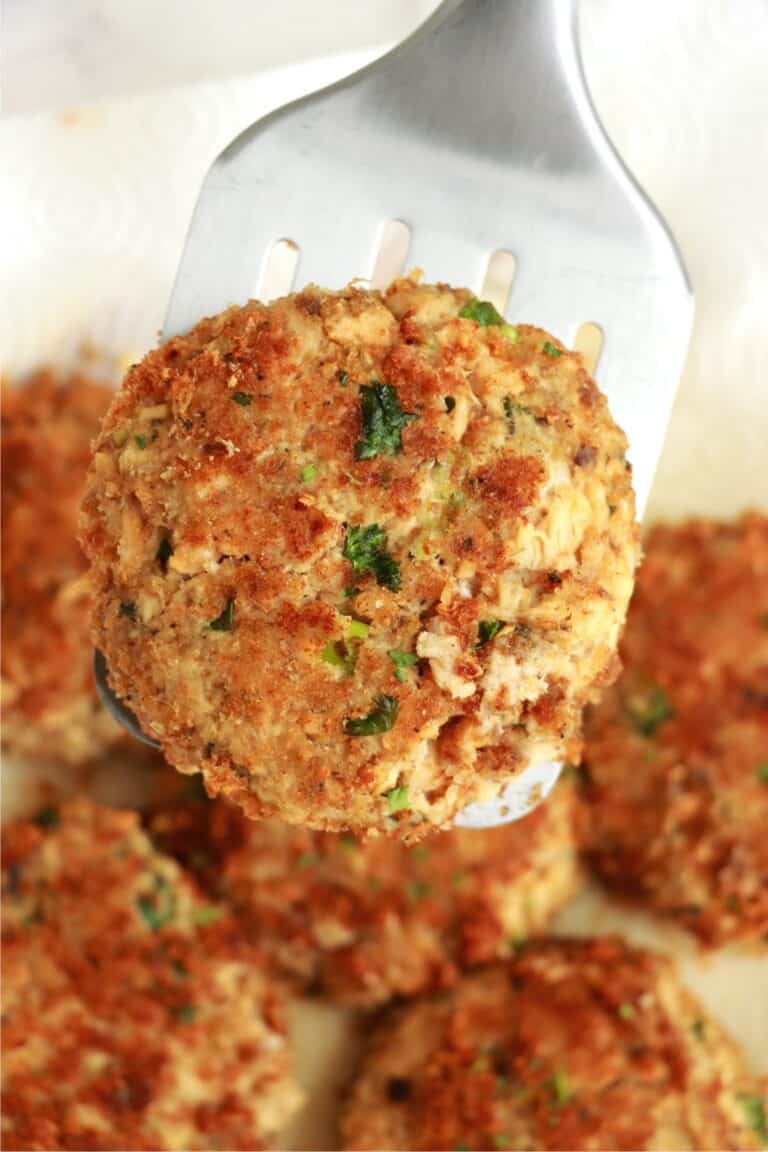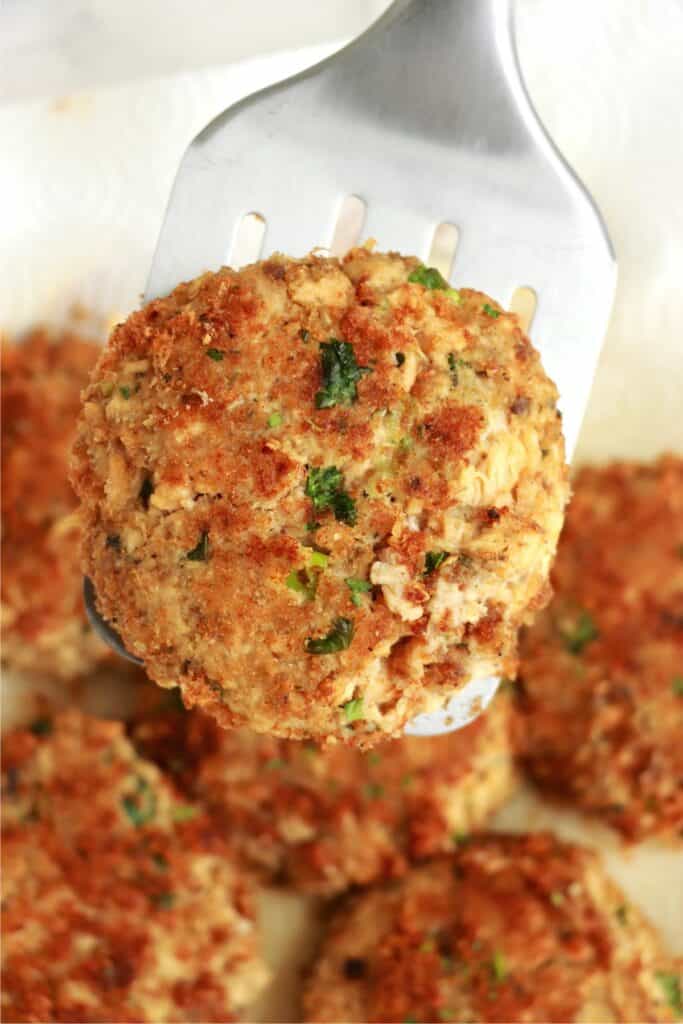 Substitutions and Variations
Try adding diced jalapeno for a kick of heat.
Coat the patties in panko for an extra crunchy exterior.
Add flaked crab meat for easy seafood patties.
Equipment
Measuring cups and spoons
Mixing bowl
Knife and cutting board
Fork
Plate
Skillet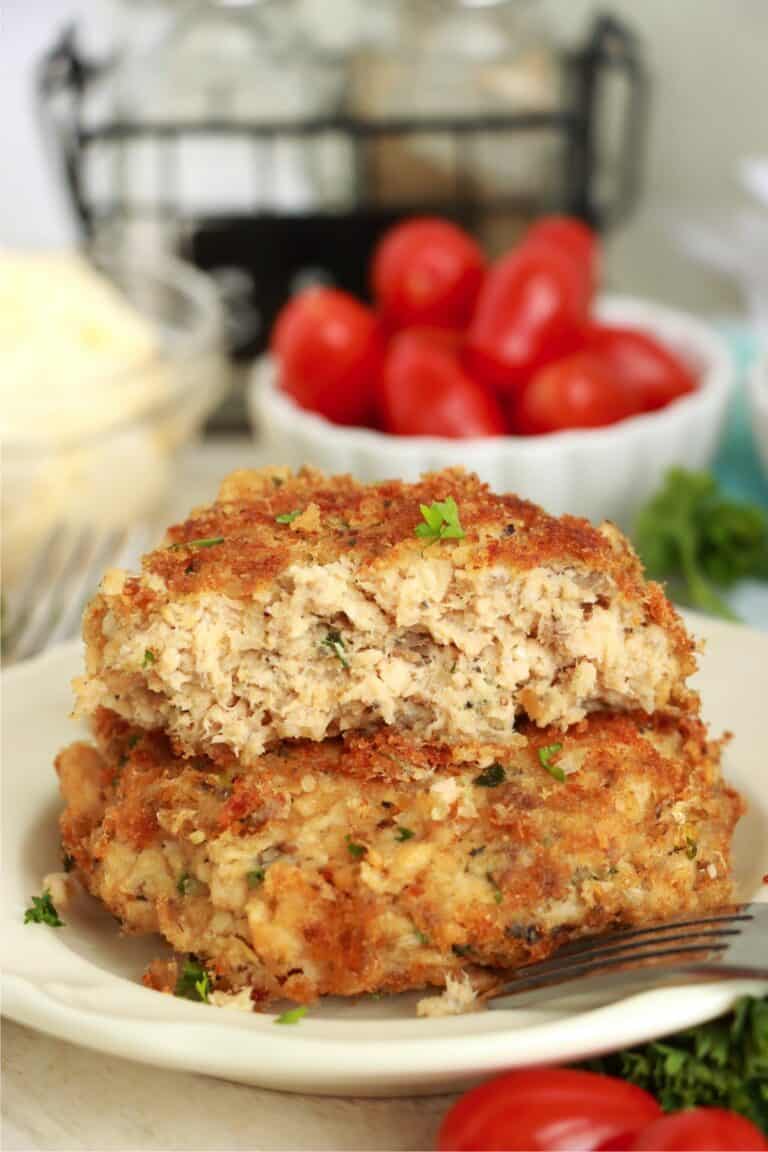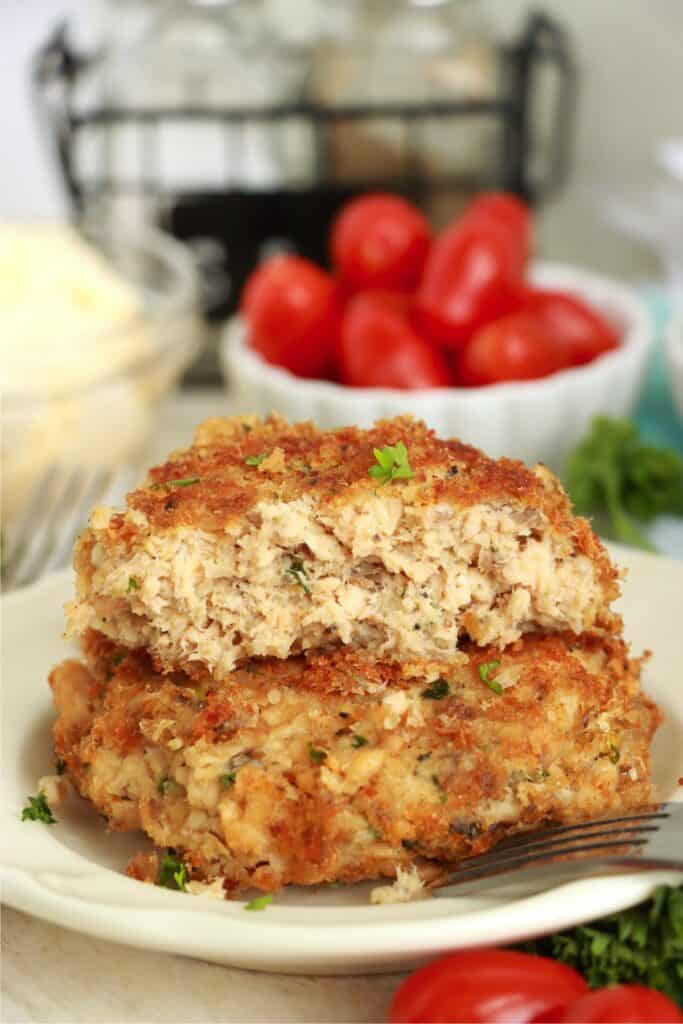 Storage
Refrigerator: Store for up to 4 days in an air-tight container.
Freezer: Store for up to 3 months in an air-tight, freezer-safe container.
Reheat: Microwave at 30-second intervals until hot or bake at 350 until heated through.
Make Ahead: While these easy salmon patties reheat relatively well, they're best when served fresh.
What to Serve with Salmon Patties
These patties are delicious when served with rice or pasta or on buns for a salmon patty sandwich. They're also delcious with sides like mac and cheese, coleslaw, potato salad, and other rustic favorites.
Tips
If the patties are too dry, add a bit of mayo, if they're too dry, add a bit of breadcrumbs.
Press the patties into the breadcrumb mixture firmly to ensure an even coat but be careful not to smash them.
DO NOT crowd your skillet when frying the patties. The oil needs to stay hot so the patties are crispy and not greasy.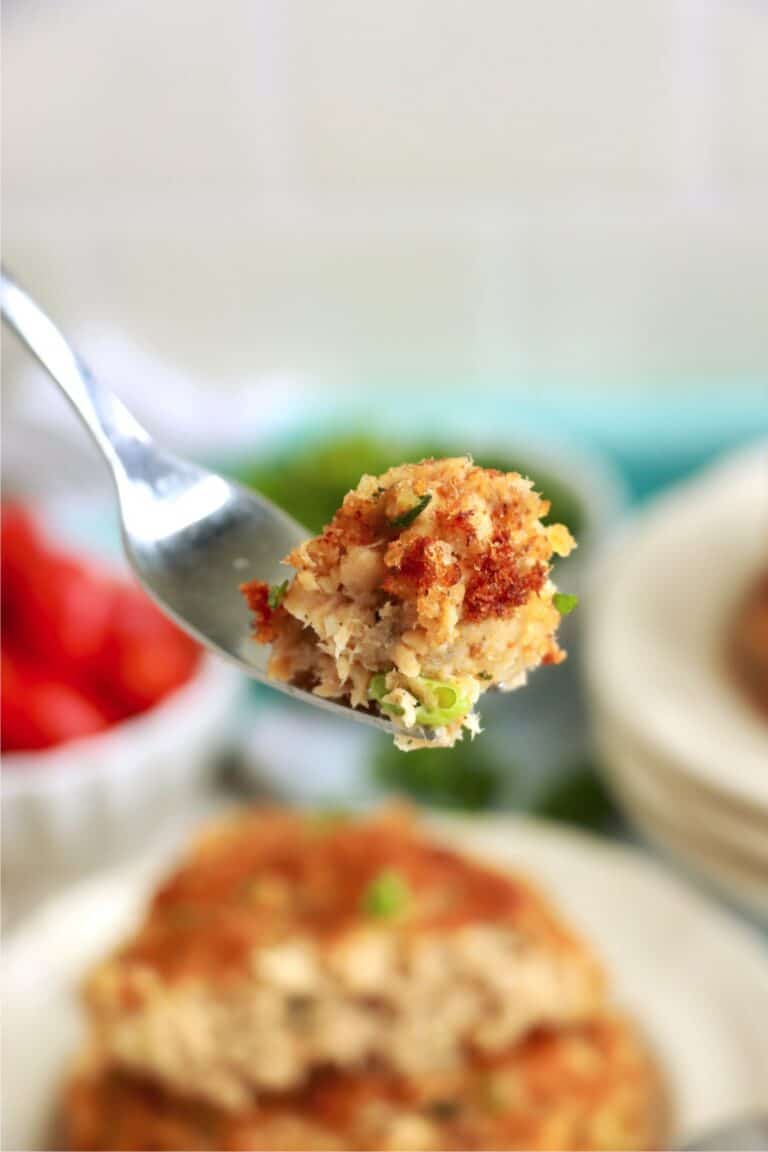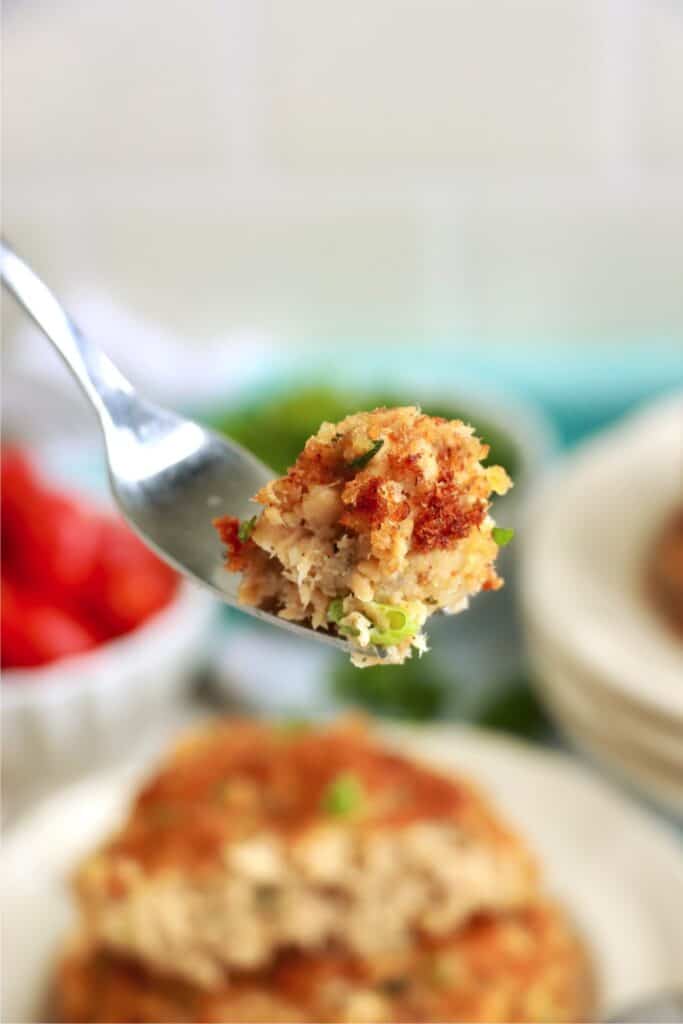 FAQ
What's the difference between salmon patties and salmon burgers?
There's really not much difference between them. In fact, these days, the terms are used interchangeably.
What do you eat with salmon patties?
Mashed potatoes, pasta, and rice are all great pairings for salmon patties. They also make great sandwiches.
Why do my salmon patties have white stuff on them?
That's albumin. It's a perefectly safe protein that can sometimes solidify and make its way out of the patties while they cook. If that happens, simply remove it. There's nothing wrong with your patties!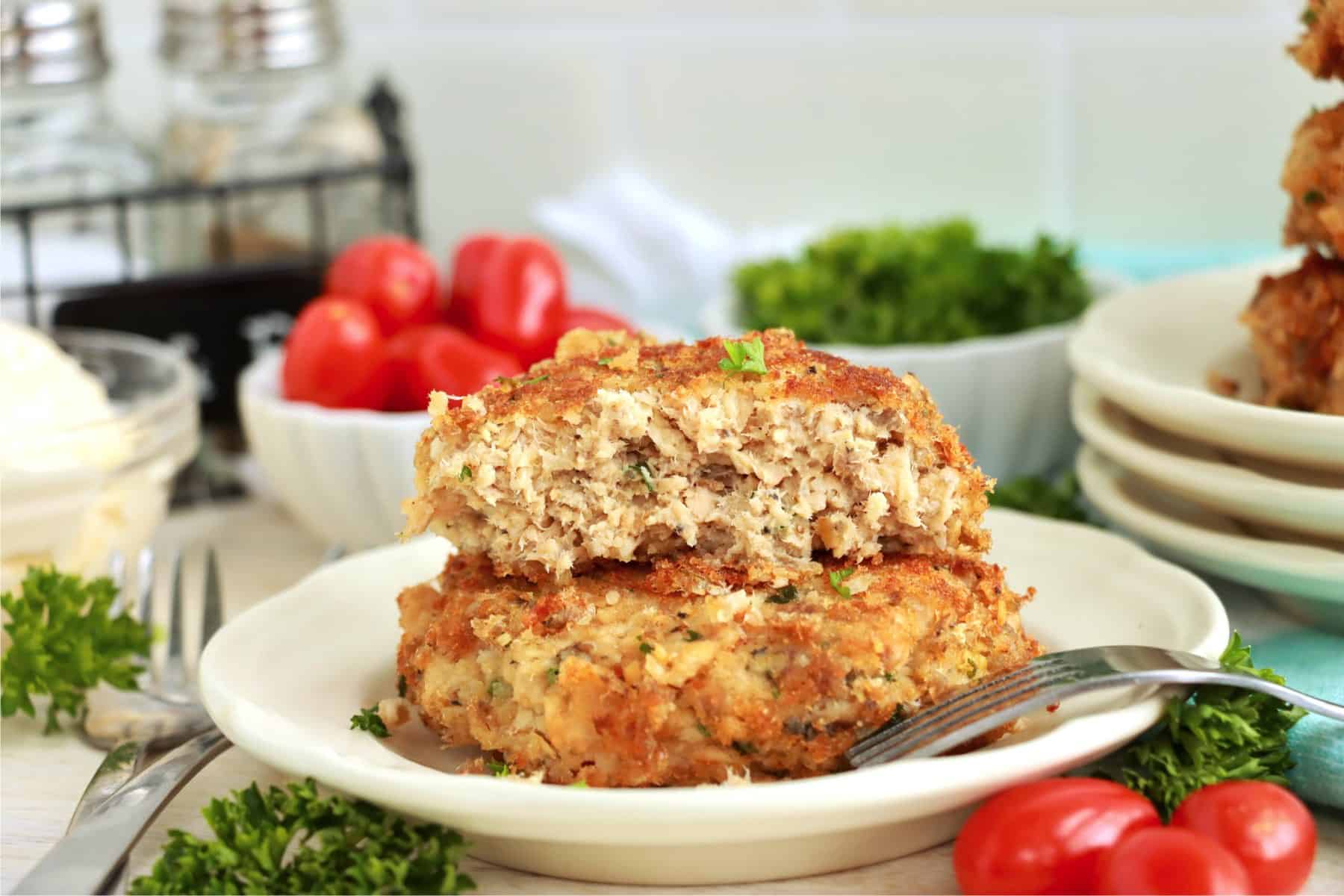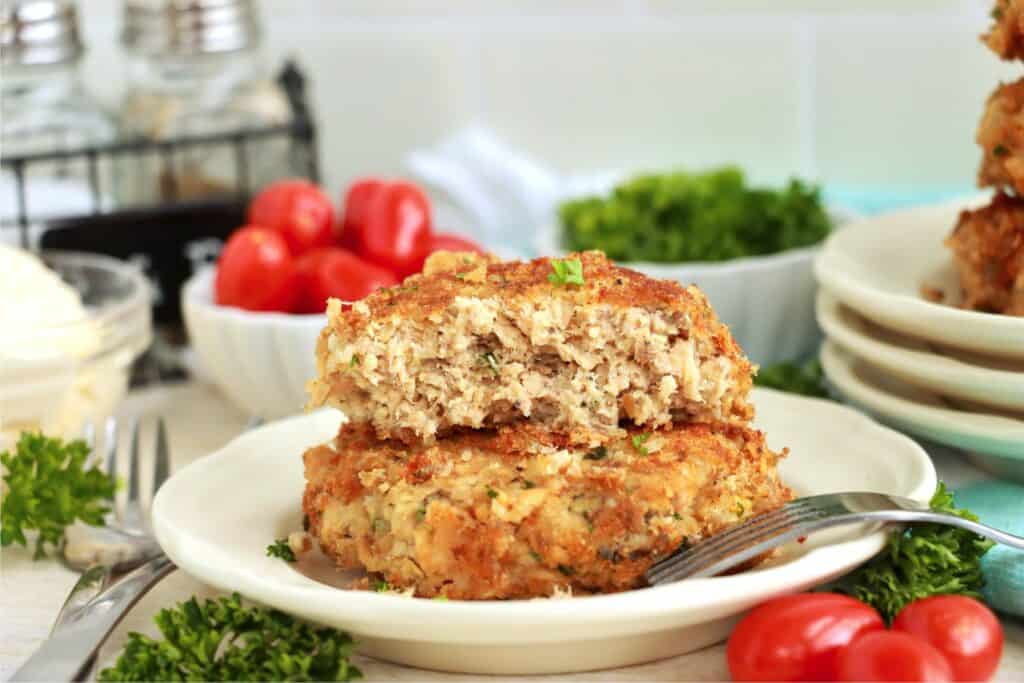 More Simple Dinners
Yield: 6 patties
Simple Salmon Patties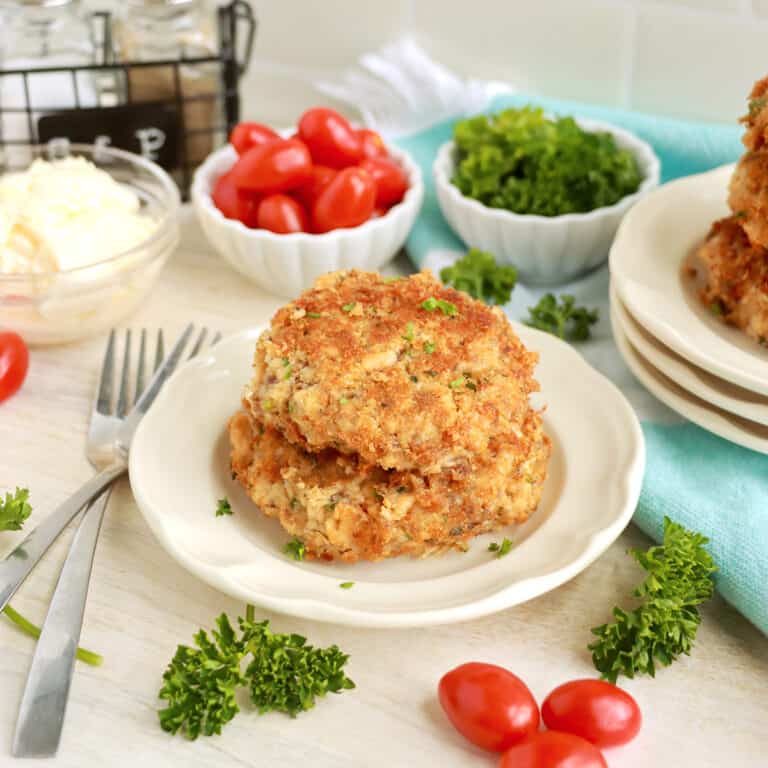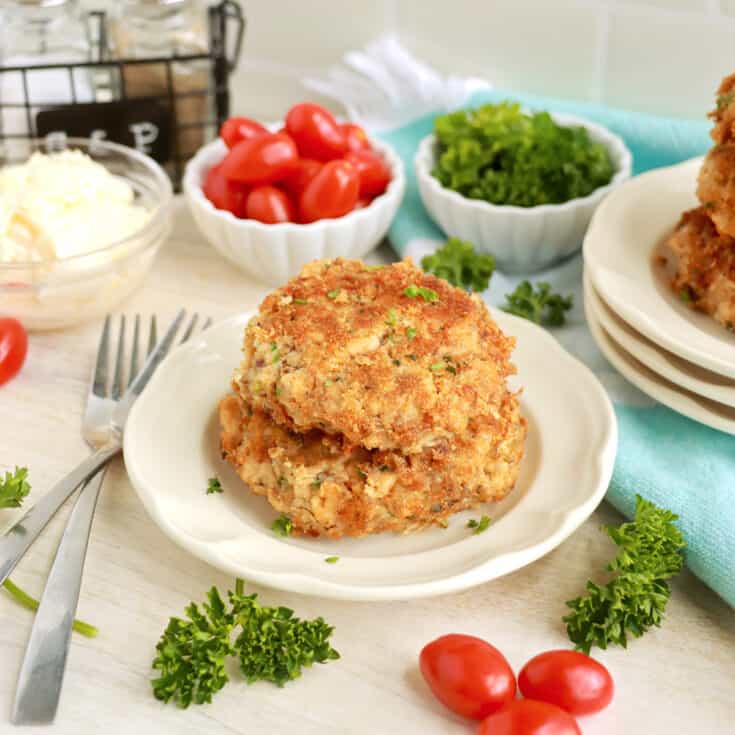 These simple salmon patties are just like your mom used to make. They're full of flavor, breaded, and fried to golden brown perfection.
Ingredients
1 ¼ pounds salmon filet, skinless OR 2 - 14.75 oz cans salmon drained and cleaned
1 cup breadcrumbs, divided
1 green onion, diced
3 tbsp minced onion
2 tbsp mayonnaise
1 tsp Dijon mustard
1 tbsp lemon juice
2 tbsp chopped fresh parsley
¾ tsp salt
½ tsp pepper
1 cup vegetable oil
Instructions
IF USING SALMON FILET, remove any skin from the salmon and dice into ¼ inch chunks. The smaller the better. Set aside.
IF USING CANNED SALMON, drain salmon and dump into a medium mixing bowl. Flake your salmon with a fork. Remove any skin and bones. Set aside.
In a medium bowl, combine mayonnaise, lemon juice, green onion, onion, mustard, parsley, salt, pepper, and ¼ cup breadcrumbs.
Add salmon and mix until combined. Set aside.
Add vegetable oil to large skillet over medium heat.
While oil is heating, form salmon mixture into 6 patties. (If patties will not hold their shape, add 1 tbsp of mayonnaise at a time until they do. If they are too moist, add 1 tbsp of breadcrumbs until the texture is good.)
Put remaining breadcrumbs into a shallow bowl.
Coat each patty (top, bottom, and sides) with breadcrumbs.
Place breaded patties into your heated oil. Cook for 3 minutes on each side or until patties are golden brown. Be sure to check your patties while cooking to be sure they do not burn.
Transfer cooked patties to a plate lined with paper towel to allow access grease to be absorbed.
Serve immediately.
Nutrition Information
Yield
6
Serving Size
1
Amount Per Serving
Calories

911
Total Fat

70g
Saturated Fat

9g
Trans Fat

1g
Unsaturated Fat

56g
Cholesterol

149mg
Sodium

619mg
Carbohydrates

14g
Fiber

1g
Sugar

2g
Protein

54g
Get Inspired!
Never miss my delicious recipes, cute creations, or household tips!