Chocolate Pecan Cheesecake Bars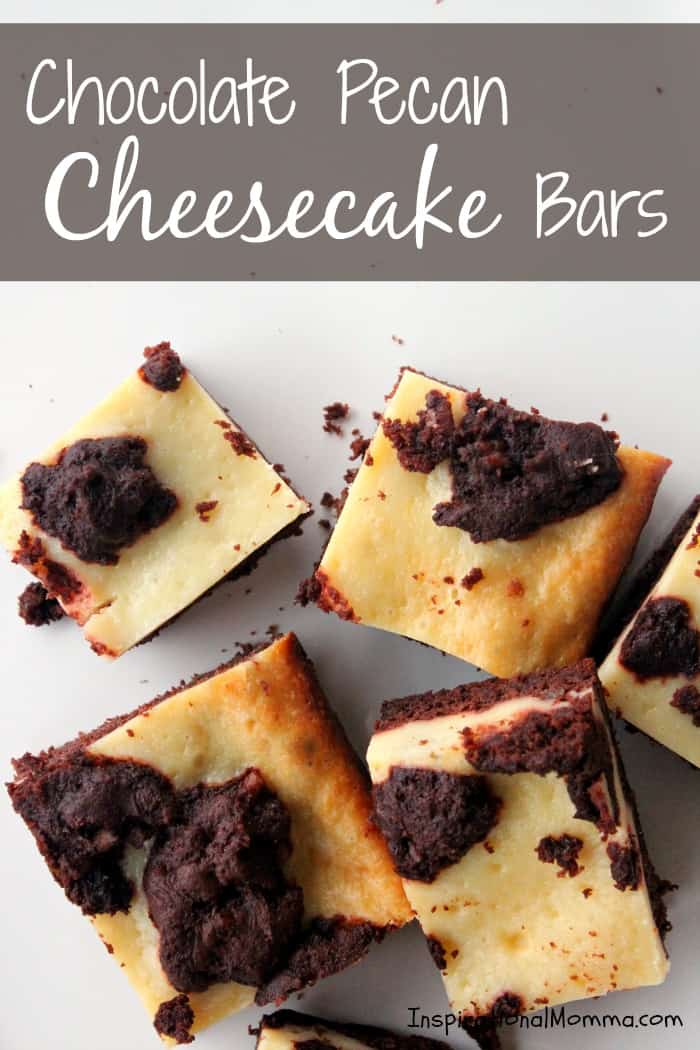 Today, I am going to share some very personal information with you, and I am asking that you do not judge me for it. I am also asking that you do not hold it against me in anyway. Here it goes...I do not like chocolate. Whew! I feel so relieved that I finally got that off of my chest. And yes, it is true. For me to eat something with chocolate in it, it needs to be accompanied with large amounts of caramel, pecans, cashews...something sensational. Even though my Chocolate Pecan Cheesecake Bars do have chocolate in them, the amazing creamy filling makes them one of my favorites.
If you were to ask my mom what dessert I requested time and time again when I lived at home, these Chocolate Pecan Cheesecake Bars would definitely be her answer. Everyone who knows me would be completely shocked by this! They know my thoughts on chocolate and would find it hard to believe. But there is just something about them! They will make your mouth water and are sure to satisfy your sweet tooth! Check out my recipe below and begin enjoying this amazing creation!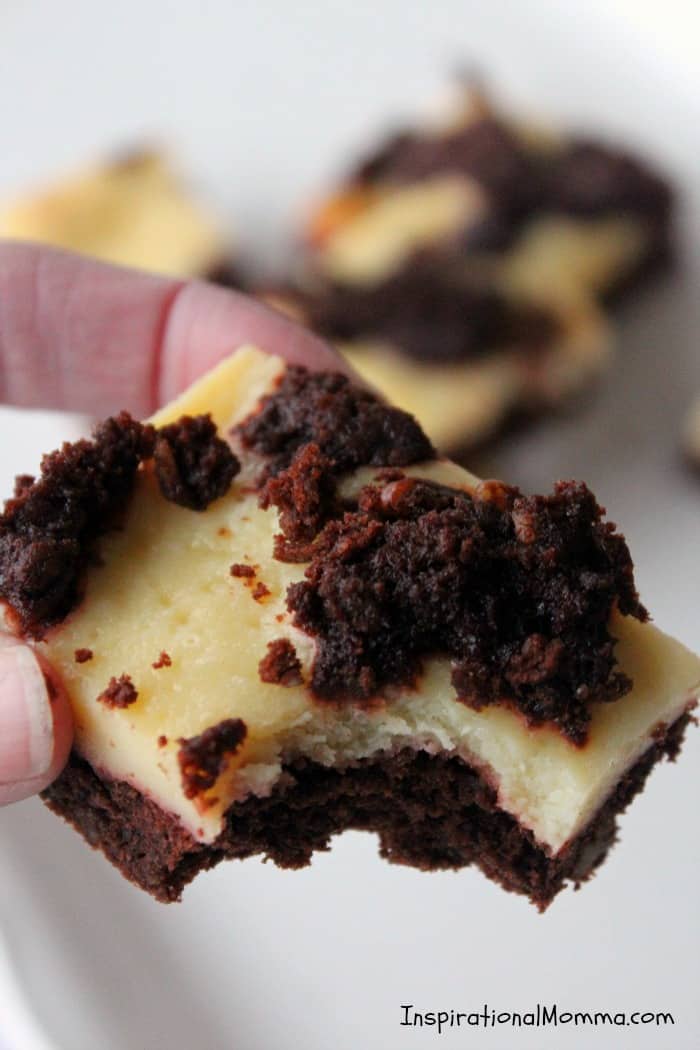 Chocolate Pecan Cheesecake Bars
2016-02-03 08:37:22
Ingredients
1 package dark chocolate cake mix
1/2 cup margarine, softened
1 egg
1/2 cup pecans, chopped
Filling
8 ounces cream cheese, softened
14 ounce can sweetened condensed milk
1 teaspoon vanilla
1 egg
Crust
Combine cake mix, margarine, and egg in mixing bowl on low speed.
Stir in pecans.
Set aside 1 cup for topping.
Press remaining batter in a greased 9x13 pan.
Filling
Beat cream cheese.
Add remaining ingredients and beat on medium speed until blended well.
Pour over crust.
Sprinkle topping over the filling.
Bake at 350 degrees for 35-40 minutes or until center is puffed and edges are slightly browned.
Notes
Store in refrigerator.
Inspirational Momma https://www.inspirationalmomma.com/
Get Inspired!
Never miss my delicious recipes, cute creations, or household tips!