Crock Pot Honey Garlic Meatballs
Crock Pot Honey Garlic Meatballs are packed with flavor and are easy to make! Appetizer or main course, they are delicious!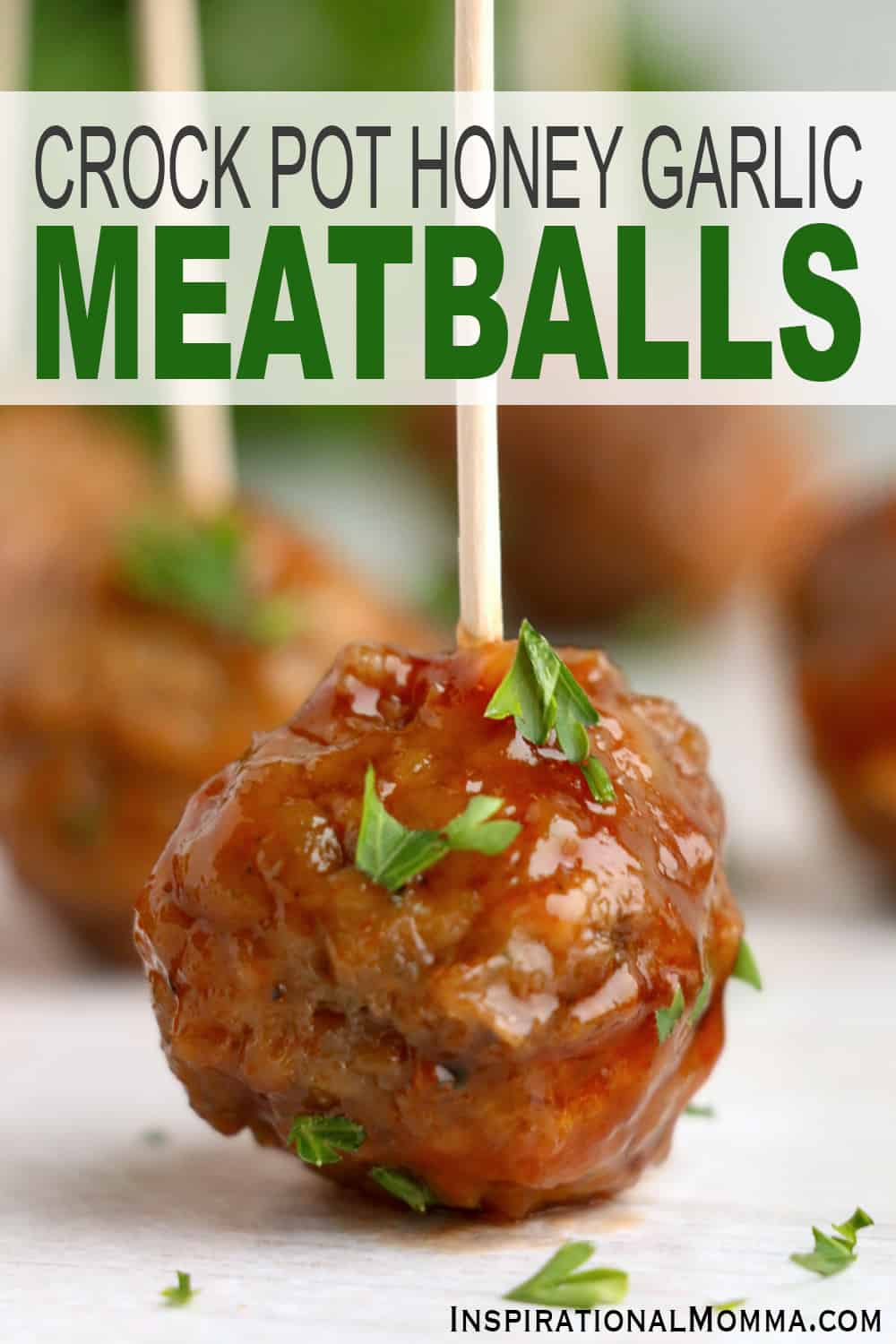 Easy Crock Pot Meatballs
Every party needs a tasty appetizer for everyone to enjoy. These crock pot meatballs are smothered in a delicious honey garlic sauce and are sure to please. Do you need another tasty snack that your guests will love? Check out my Crab Cream Cheese Crescent Ring. Another guaranteed crowd-pleaser!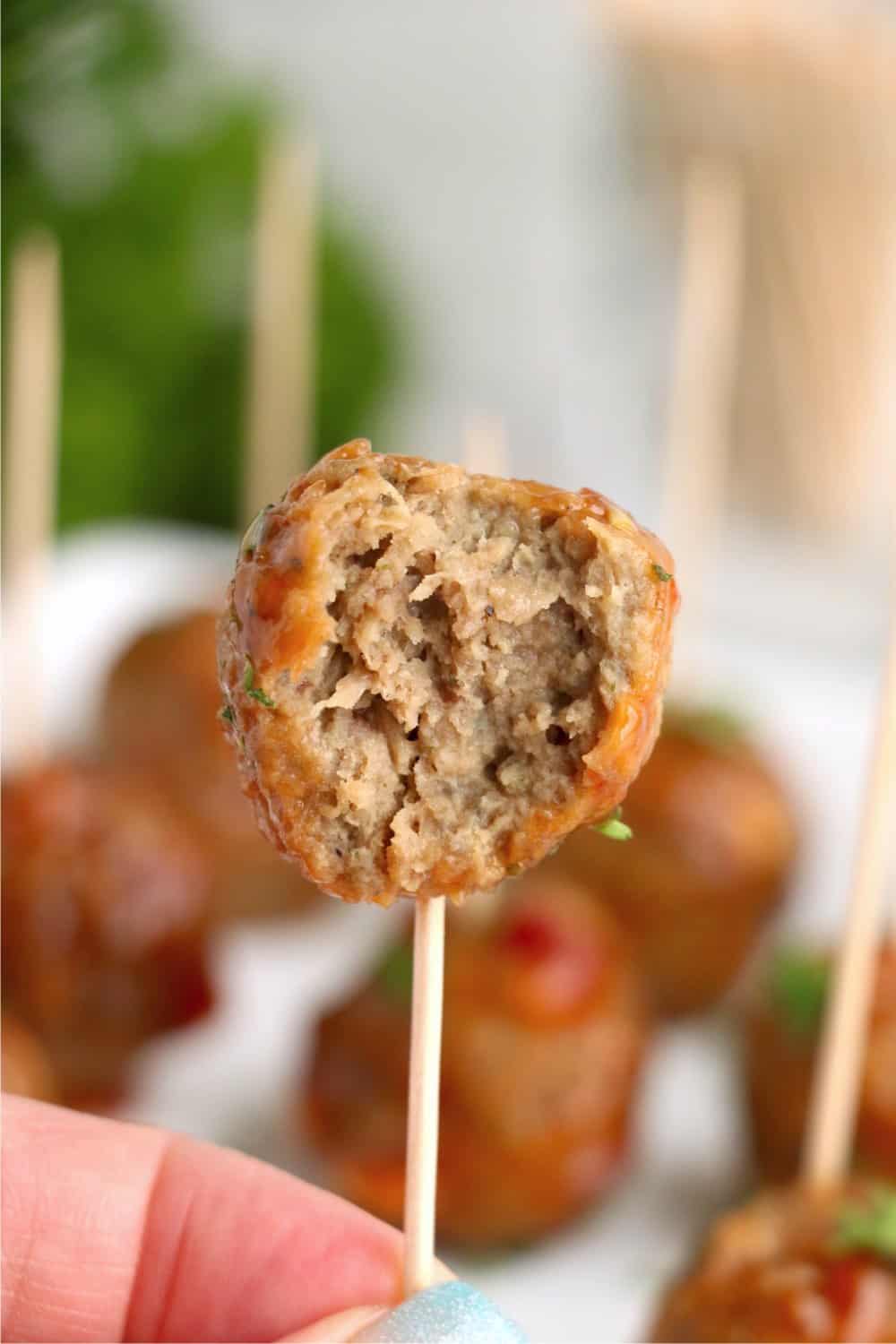 I don't know about you, but when it comes to cooking, I am all for the "start it and forget about it" mentality. In our chaotic house, I always find myself scrambling to throw dinner together at the last minute. I do have many meals that come together quickly, like my Cheesy Kielbasa Pasta, but if I can avoid making last minute meals, I can definitely reduce some stress.
That is exactly why I LOVE my crock pot! There is just something about taking care of the prep, setting a timer, and knowing it will be ready at mealtime! And I really like this convenience when I am busy and getting ready to entertain. That is why these tasty appetizer slow cooker meatballs are one of my go-to favorites!
They are made with kitchen staples that you probably already have and everyone seems to love them. Check out my easy recipe below and get ready to enjoy!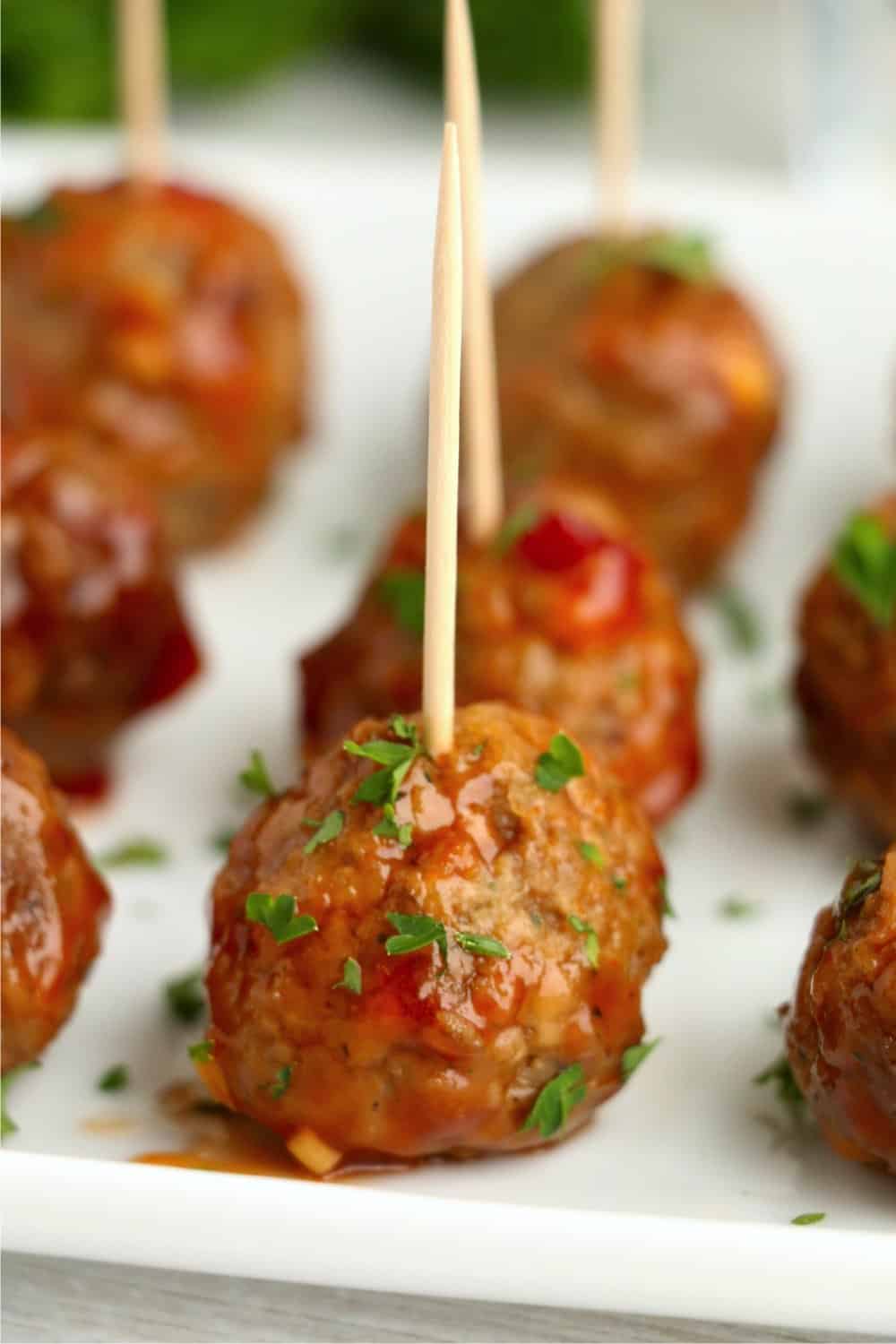 Ingredients for Honey Garlic Meatballs
meatballs
ketchup
honey
soy sauce
brown sugar
garlic cloves
Is it Safe to Cook Frozen Meatballs in A Crock Pot?
This easy four-step recipe calls for frozen pre-cooked meatballs and if you haven't worked with these before you may be wondering if it's safe to cook frozen meatballs in a slow cooker. In short, yes! There is no problem with cooking frozen meatballs into your slow cooker. You add them first so they're the closest to the heating elements of your crock pot and they'll warm right up.
How Long Does It Take to Warm Up Frozen Meatballs in a Crock Pot?
These meatballs are pre-cooked so you don't have to worry about anything except for warming them up. Your slow cooker has two settings, LOW and HIGH. If you want to do a true slow cook then use the low setting and heat your crock pot honey garlic meatballs for four hours. If you're short on time then use the high setting and warm your slow cooker meatballs for two hours, or until they're heated through.
How Do You Make Store Bought Meatballs Taste Better?
This is the best part of this crock pot honey garlic meatballs recipe, the honey garlic sauce does all the work! If you're used to making homemade meatballs you may be wondering how to add more flavor to the frozen foods variety. The answer: sauce! Mix up the ketchup, honey, soy sauce, brown sugar and cloves and then pour it over the meatballs. While they slow cook in the crock pot the beautiful flavours will infuse into the meatballs and you will enjoy every bite!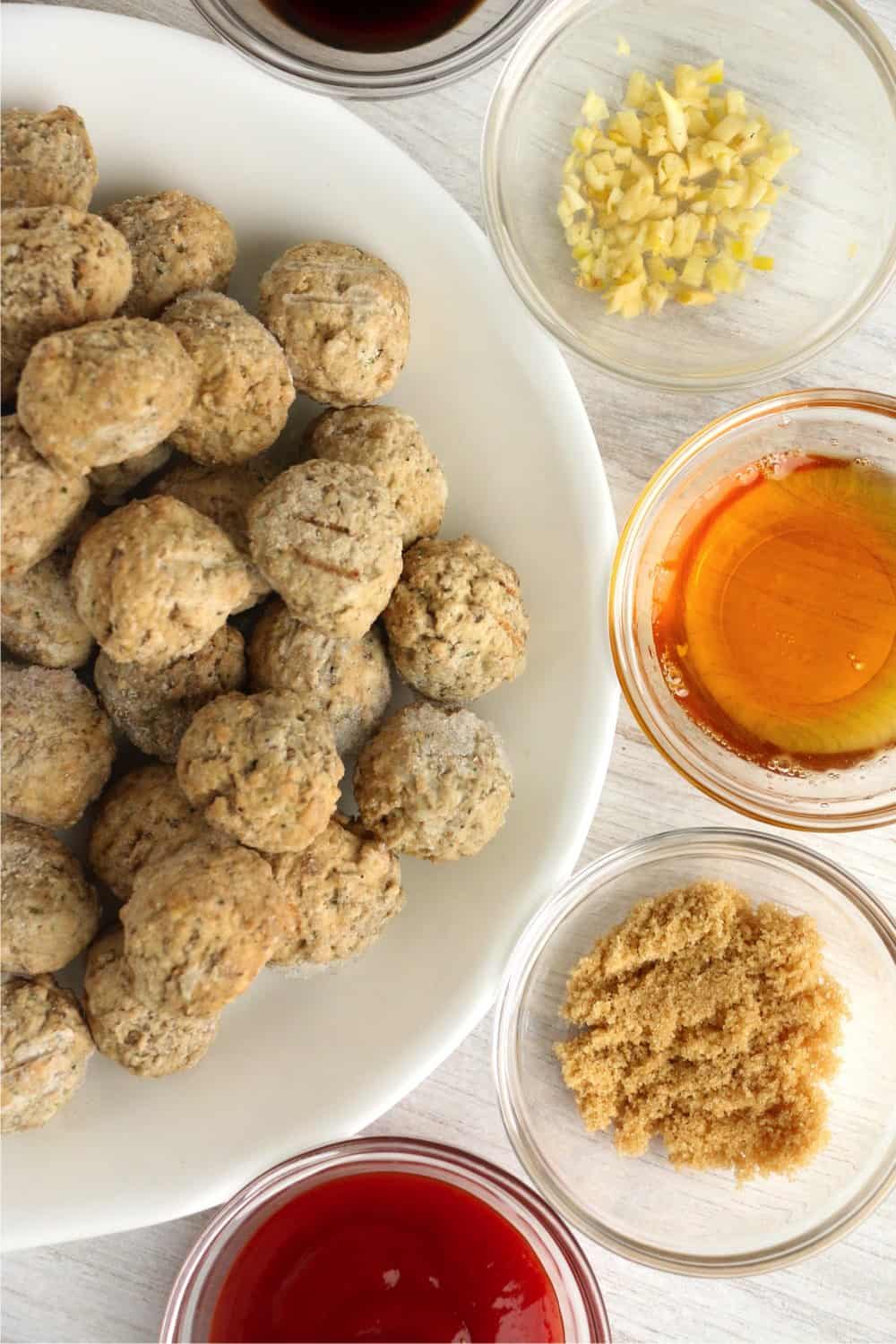 How to Make Crock Pot Honey Garlic Meatballs
Let's get things started. For a small gathering, I would suggest sticking with my recipe amounts. It will serve about 10 people. However, if you are expecting a crowd, don't be afraid to double or even triple it. The more the merrier, right?
Start by adding the frozen meatballs to your crock pot and then prepare the sauce. Add the honey, ketchup, soy sauce, brown sugar, and garlic cloves to a small bowl. Mix it all together.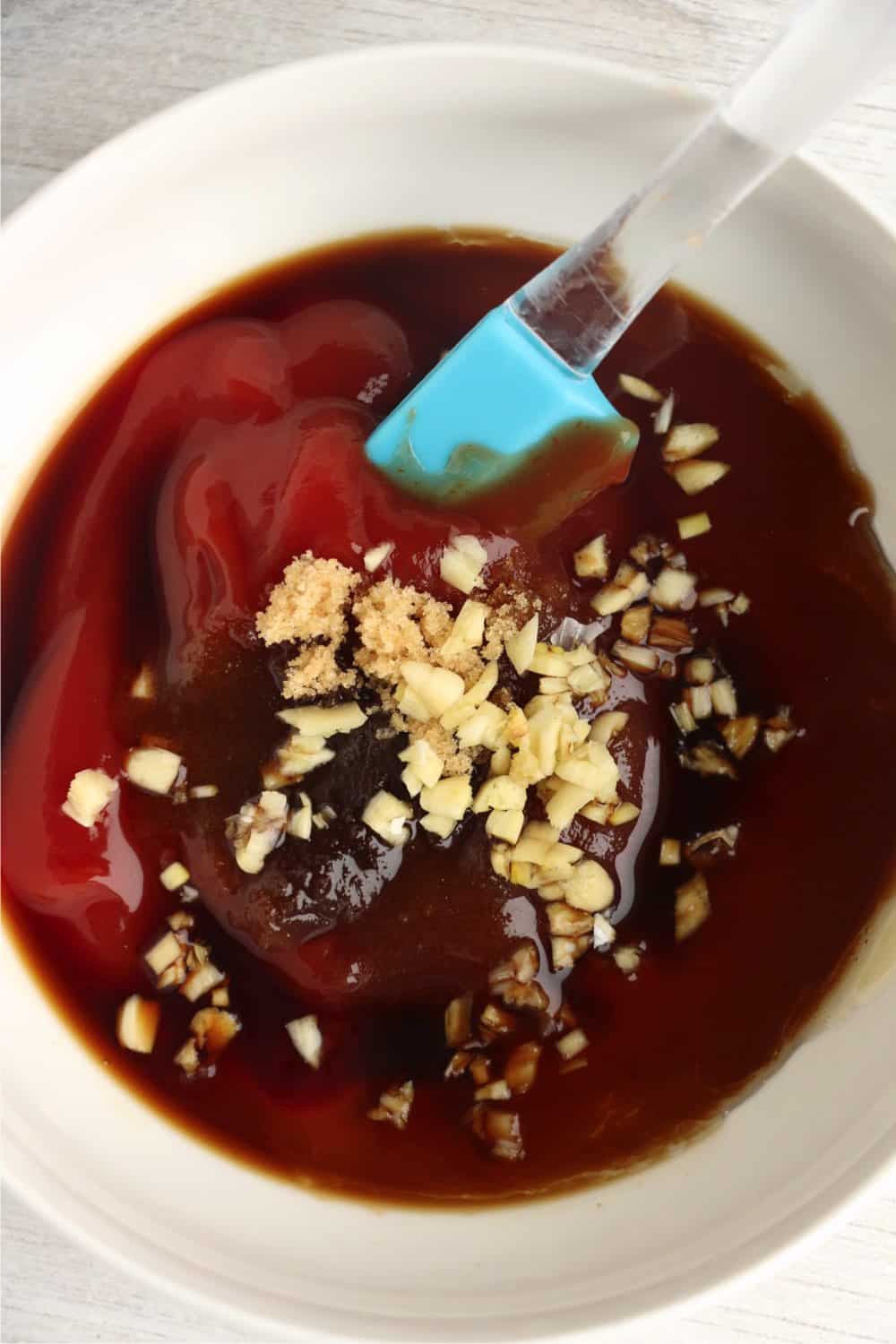 Pour the sauce over the meatballs and mix it all together. If you are short on time, heat it on high for about 2 hours or until the meatballs are heated through. If you want them to cook a bit slower, heat them on low for about 4 hours.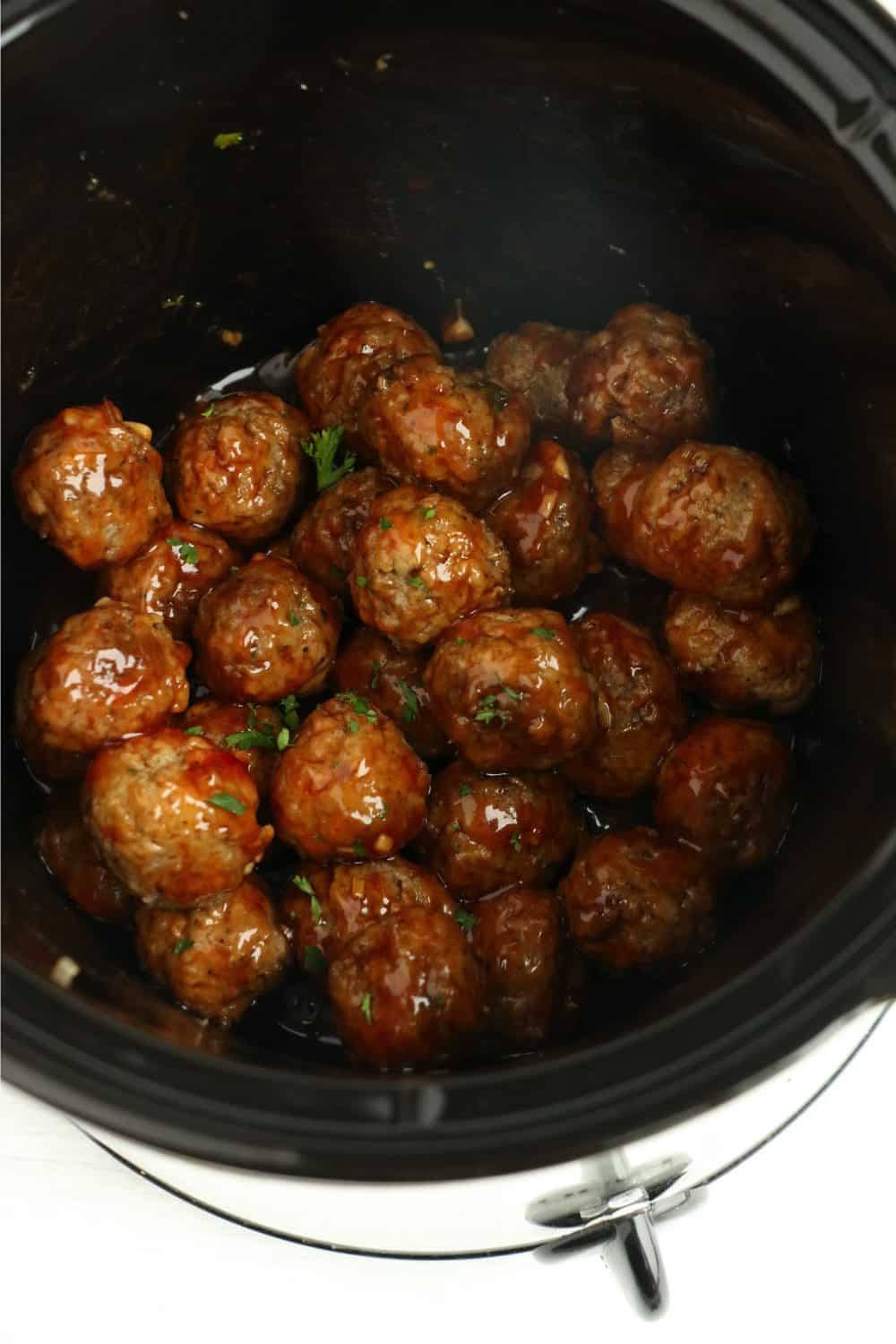 It is really that simple! You will soon smell the aroma of all the amazing flavors and in no time at all, you and your friends will be enjoying a delicious appetizer while making memories that will last a lifetime.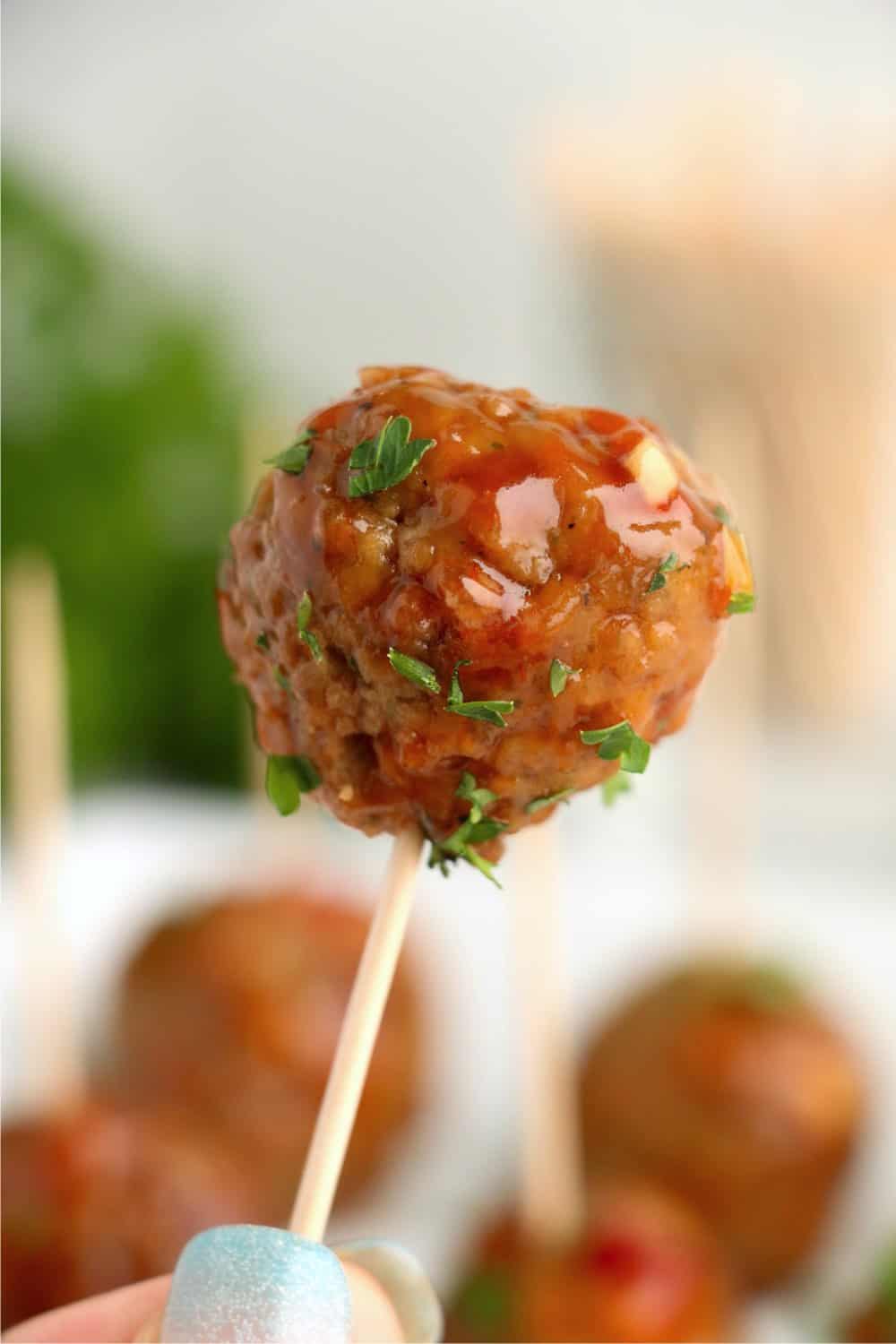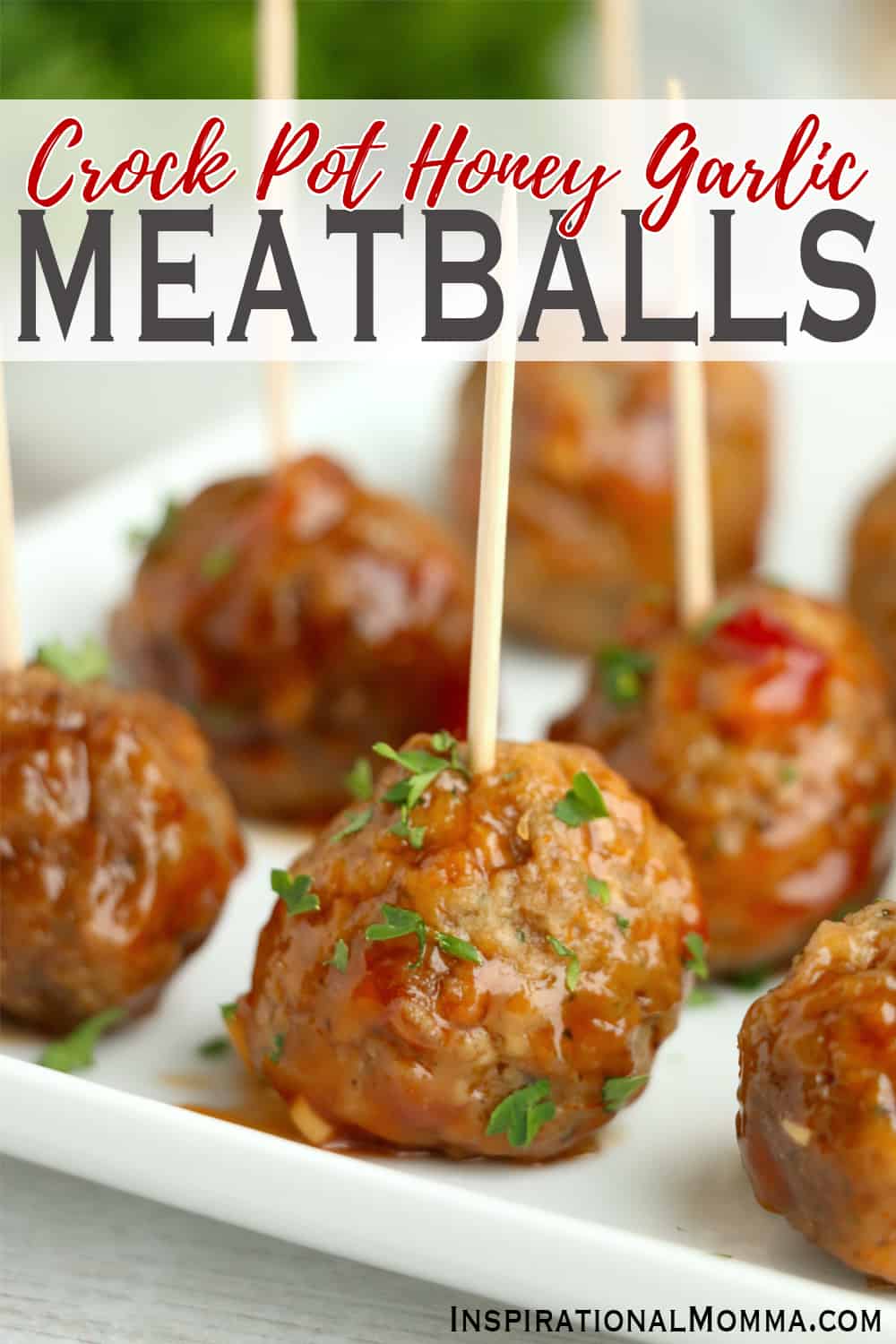 Love what you see? Find more of my fun creations on Facebook, Instagram & Pinterest! You can also sign up for my weekly newsletter below and never miss any of my inspirations!
Can't get enough? Check out more of my favorites!
Crock Pot Honey Garlic Meatballs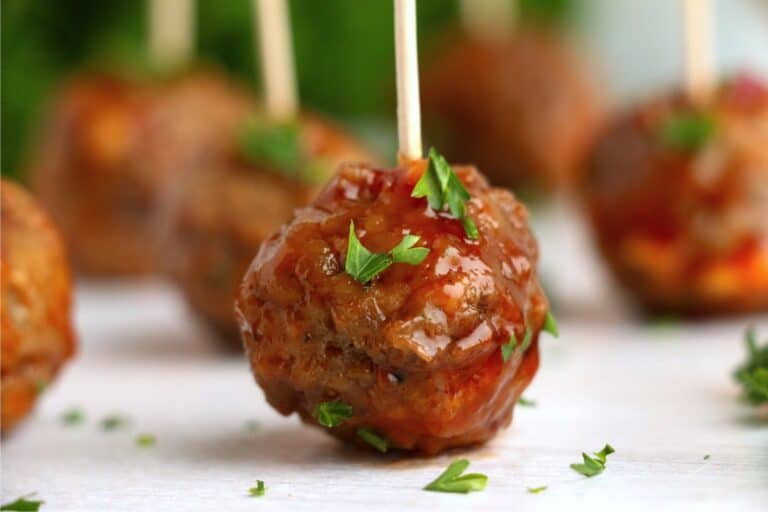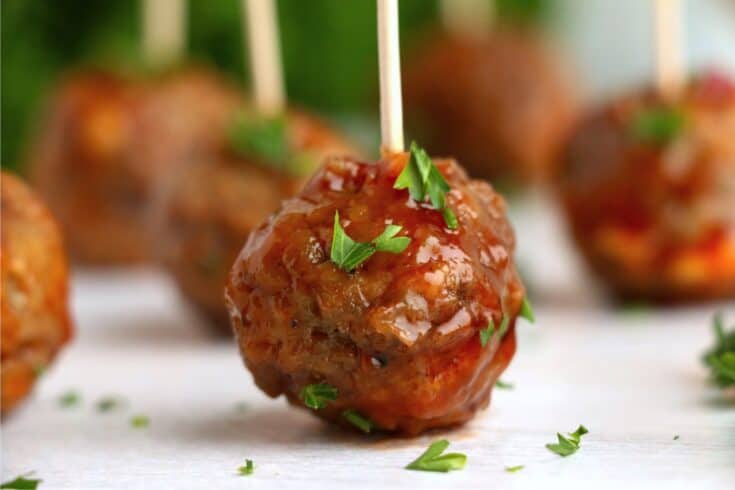 Crock Pot Honey Garlic Meatballs are packed with flavor and are easy to make! Appetizer or main course, they are delicious!
Total Time
2 hours
5 minutes
Ingredients
30 frozen pre-cooked meatballs (found in the freezer section)

1/2 cup ketchup

2 tbsp honey

2 tbsp soy sauce

1 tbsp brown sugar

3 garlic cloves, minced
Instructions
Add meatballs to a small crock pot.

Whisk all other ingredients in a small bowl together and pour it over the meatballs.

Mix contents together.

Heat on LOW for 4 hours or HIGH for 2 hours or until meatballs are heated through.

Nutrition Information
Yield
10
Serving Size
1
Amount Per Serving
Calories

65
Total Fat

3g
Saturated Fat

1g
Trans Fat

0g
Unsaturated Fat

1g
Cholesterol

7mg
Sodium

361mg
Carbohydrates

9g
Fiber

0g
Sugar

7g
Protein

2g
Get Inspired!
Never miss my delicious recipes, cute creations, or household tips!