Teacher Appreciation Printable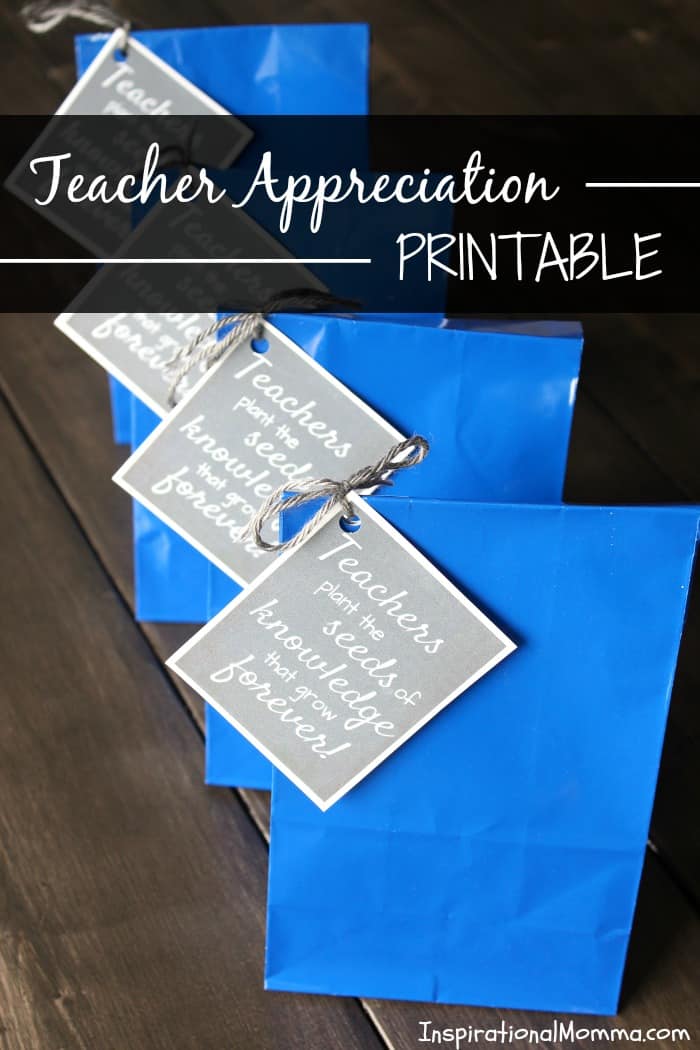 As a parent of three school-age children, I send my little ones off each morning on the school bus knowing they will return at about 3:30 each afternoon. This is quite typical and millions of other moms and dads do the exact same thing. While they are off at school, I know they are working on their letters and numbers, multiplication facts and science projects. Each day, when they come home, they have just a little more information in their brains than they did when they left.
Being from a small town (my children have only about 30 students in their entire grade), I am fortunate enough to know their teachers and am confident they are getting just what they need to reach their full potential. I know when I send them to school each morning, a kind teacher is waiting for them with open arms, ready to make my kiddos the best they can be.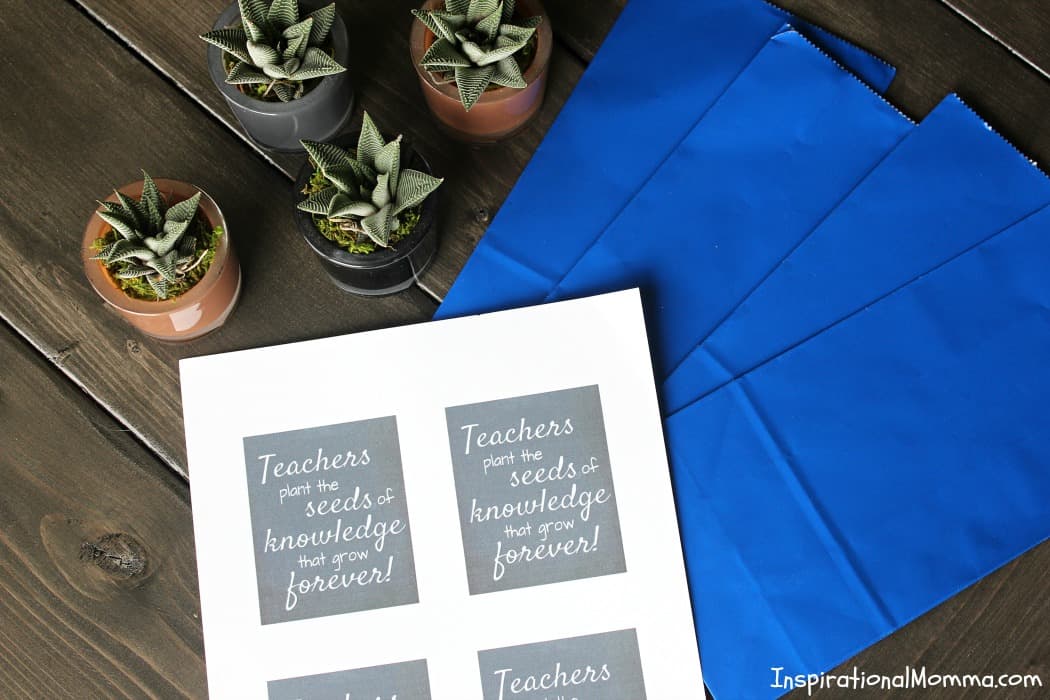 Sadly, I don't always take the time to personally thank each of those amazing educators for everything they do for my children on a daily basis. I am 100% spoiled to know that my children are being taught by dedicated, caring people, and it's time I let them know just how thankful I am! National Teacher Appreciation Day is on May 9th! A perfect day to tell my kids' teachers just how awesome they are with a special note and gift.
And you can too! I have created this sweet and simple Teacher Appreciation Printable to make saying "Thank You" extra easy this year! Paired up with a cute little plant, they will never forget how appreciated they are! They will also never forget that the knowledge they are teaching today will continue to grow and impact my children forever.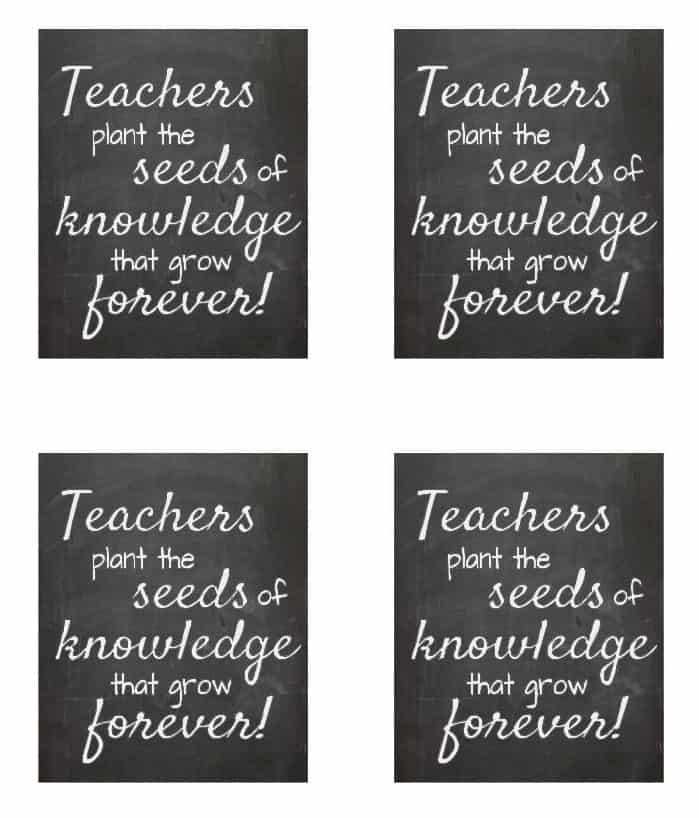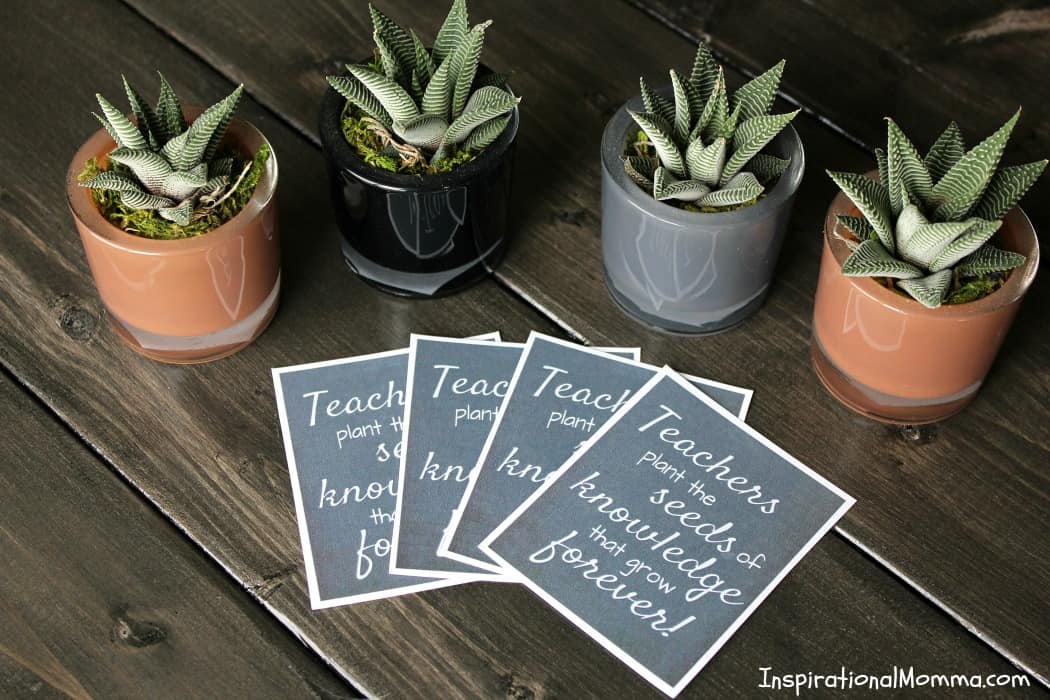 Get Inspired!
Never miss my delicious recipes, cute creations, or household tips!