Chocolate Pudding Dessert
This easy four-layer chocolate dessert comes together perfectly. Chocolate lasagna is made of creamy, delicious layers and is so quick and simple to make. If you're looking for a proven recipe for layered chocolate pudding dessert, you've come to the right place!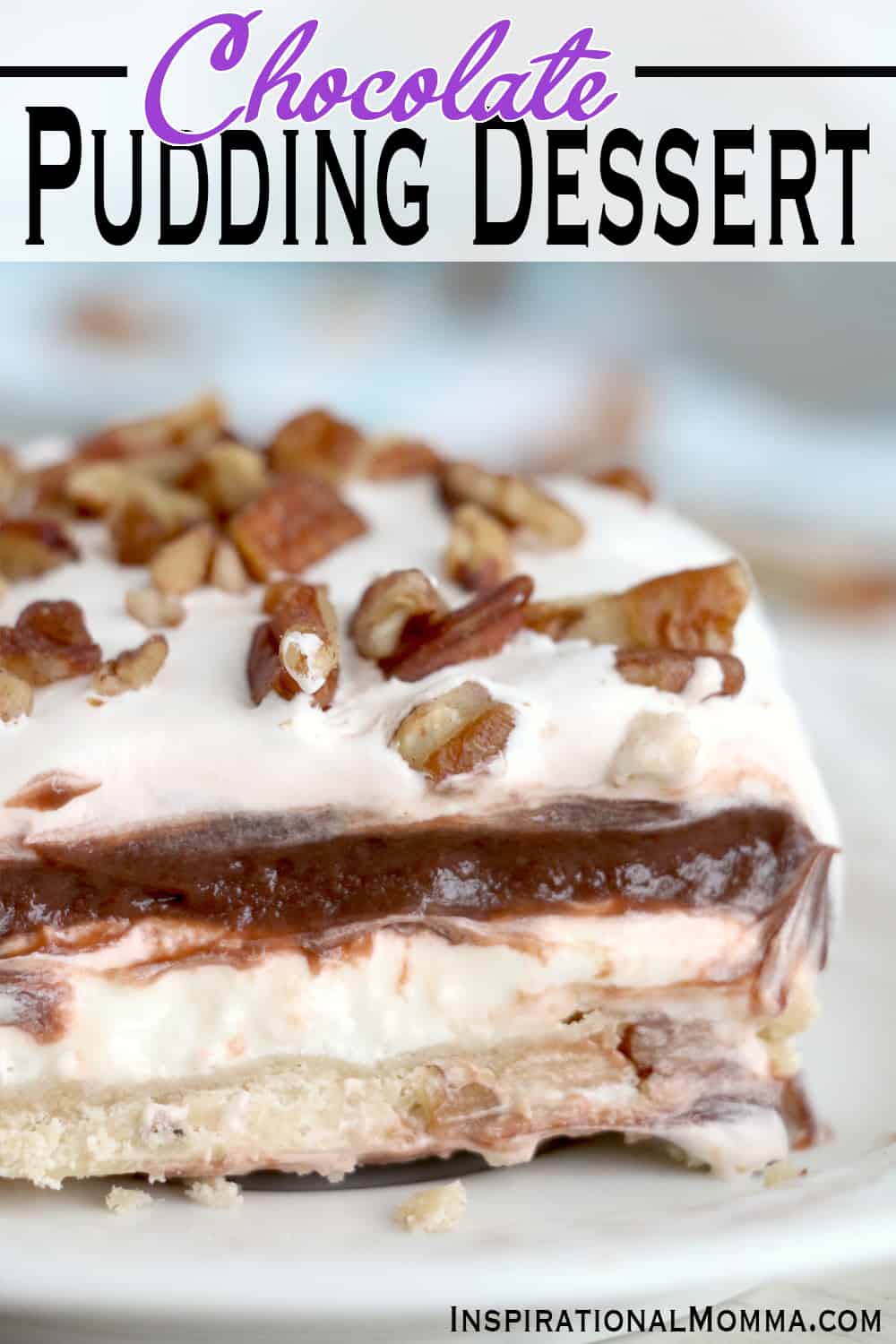 Layered Chocolate Lasagna
Chocolate Pudding Dessert is a 4 layer dessert of absolute deliciousness! Chocolate pudding and Cool Whip layered desserts are always a great choice for your next party or holiday gathering. Looking for more amazing layers? Be sure to check out my Scoop of Heaven Trifle, a definite fan favorite!
I have a few dishes in my repertoire that I know will make a great impression no matter where I take them. And this recipe for layered chocolate pudding dessert is definitely one of them. It's creamy with a little crunch, sweet with a little salt, and delicious with a whole lot of amazing! Some people are a bit intimidated when I hand them this chocolate lasagna recipe but the truth is, it is so easy to make and it will more than likely become one of your favorites.
Chocolate Pudding Dessert
Did you know the definition of chocolate pudding changes depending on where you are in the world? While all chocolate puddings are desserts with chocolate flavors, there are two types.
North America and Asia
If you're in the United States or Canada, when you ask for chocolate pudding you'll most often receive dessert custard, which is either eaten on its own or used as a filling in pie. This type of pudding is created from milk, sugar, vanilla, flour and chocolate and cooked on the stovetop.
This recipe calls for instant pudding, which will result in a North American style chocolate pudding. It's manufactured with cocoa and includes a thickening agent so all you need to do is add milk and beat together to create a delicious chocolatey treat in a matter of minutes.
United Kingdom, Ireland, Australia and New Zealand
If you're in one of these countries, chocolate pudding is typically a steamed dessert similar to chocolate cake. If you're making a chocolate pudding dessert here you'll use ingredients such as flour, baking powder, sugar, eggs, vanilla and chocolate mixed into a dense batter and then baked or steamed.
Christmas Pudding
I don't think we can talk about pudding without addressing the infamous Christmas pudding. If you haven't had the pleasure of eating it before, I'm sure you've at least heard of it. In the United Kingdom it's a popular Christmas dish, also called plum pudding. There is a lot of folklore and mythology surrounding this epic dessert but in truth it's a simple cake with basic ingredients: dried fruit, breadcrumbs, flour, eggs, spice and wine. Nowadays you can find incredibly complex Christmas Pudding recipes although it certainly doesn't have to be.
Chocolate Lasagna Recipe
If you haven't made a four layer pudding dessert before, you may be feeling like it will take a lot of time and effort to put together a successful chocolate lasagna but it's so simple.
You start with the first layer by creating your base mixture of flour, butter and pecans and pressing it into the bottom of your baking dish.
Then you move on to the second layer, adding a mixture of cream cheese, Cool Whip and powdered sugar.
Your third layer in this chocolate lasagna recipe is the chocolate pudding and milk.
And finally, you finish this delicious chocolate pudding dessert off with the fourth layer: the remaining whipped cream.
What Makes Lasagna Lasagna?
Traditional lasagna is an Italian entree, which has stacked layers of thin, flat pasta alternating with fillings. Typically these layers are made from ground meat, tomato sauce and different cheeses.
However, the word "lasagna" actually refers to the method for how the dish is put together rather than the specific ingredients.
How Many Layers Should Lasagna Be?
There are no rules! As long as your dish has layers, you can call it lasagna.
But if you're looking for a benchmark, typically lasagnas have three or four layers, like this easy four-layer chocolate dessert. However, if you want to make a 5 layer chocolate dessert then all the power to you! Layered chocolate pudding is so delicious if you want to make a tower of chocolate layered goodness I am here for it.
Check out my yummy recipe below and enjoy!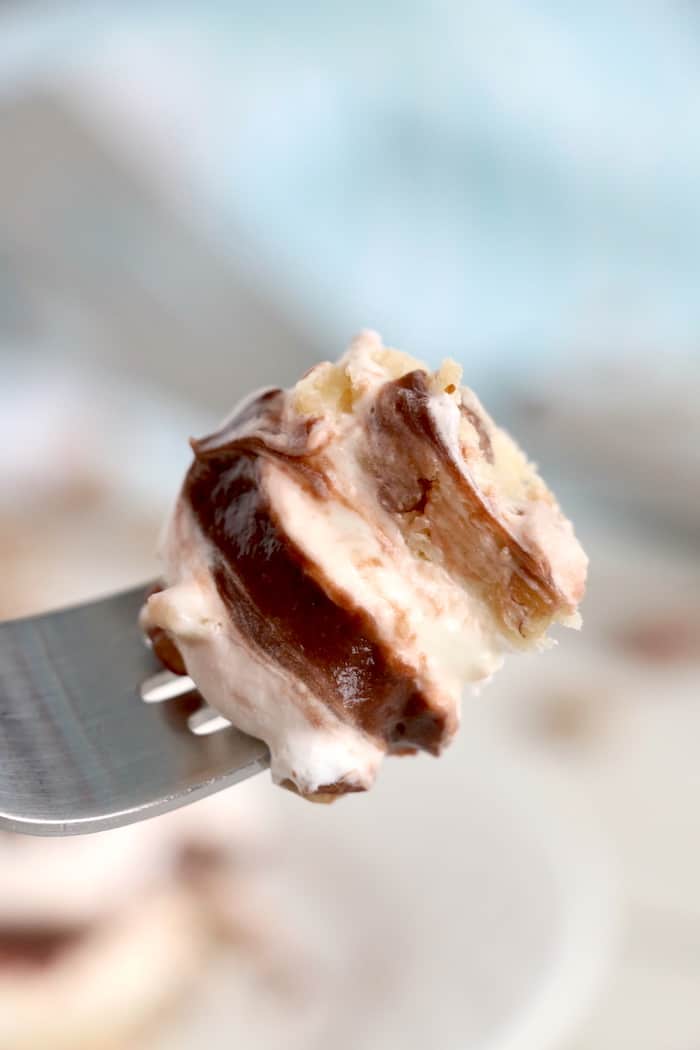 Ingredients for Chocolate Pudding Dessert
flour
butter
pecans
Cool Whip
powdered sugar
cream cheese
milk
chocolate pudding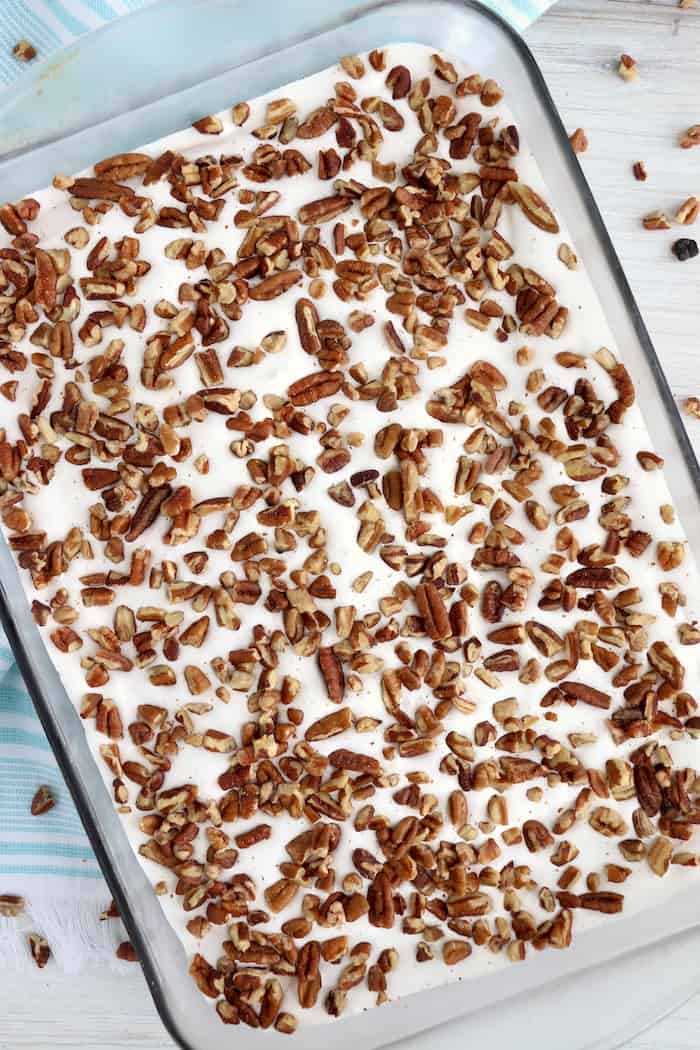 Directions for Chocolate Lasagna
It's time to get things started. Preheat your oven to 350ºF.
In a medium mixing bowl, combine flour, butter, and a 1/2 cup of pecans. Press the mixture into a greased 9x13 baking dish. Bake it for 15 minutes or until it begins to brown. Allow it to cool while you are preparing the next layers.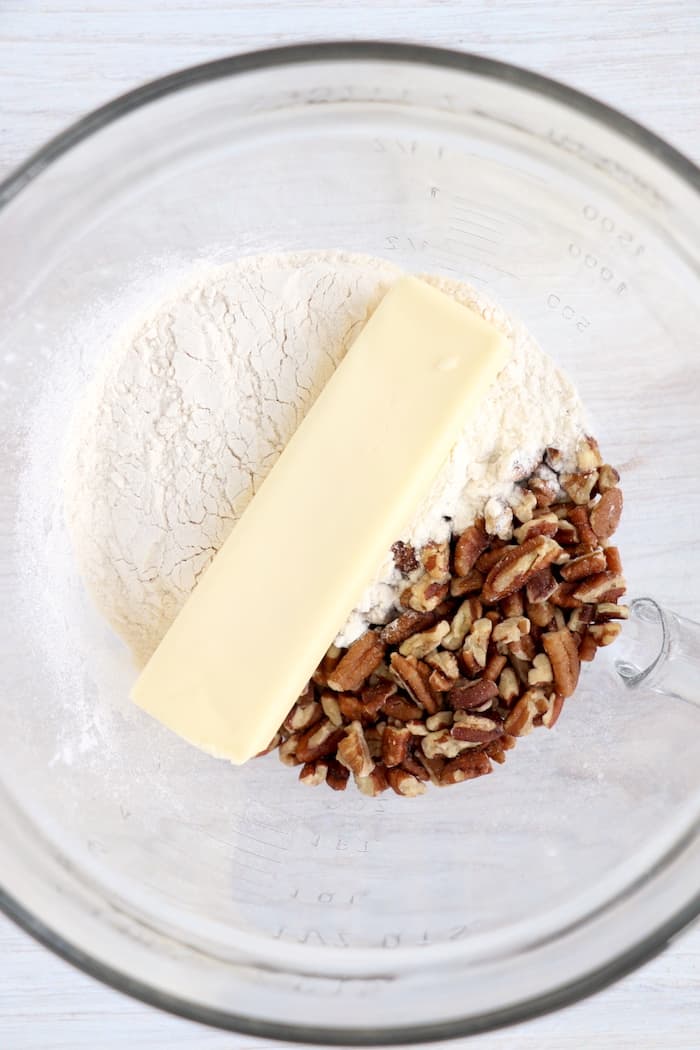 As your crust is cooling, beat 8 oz of Cool Whip, powdered sugar, and 8 oz cream cheese together in a medium bowl until nice and smooth. When the crust is cool, spread this mixture over top.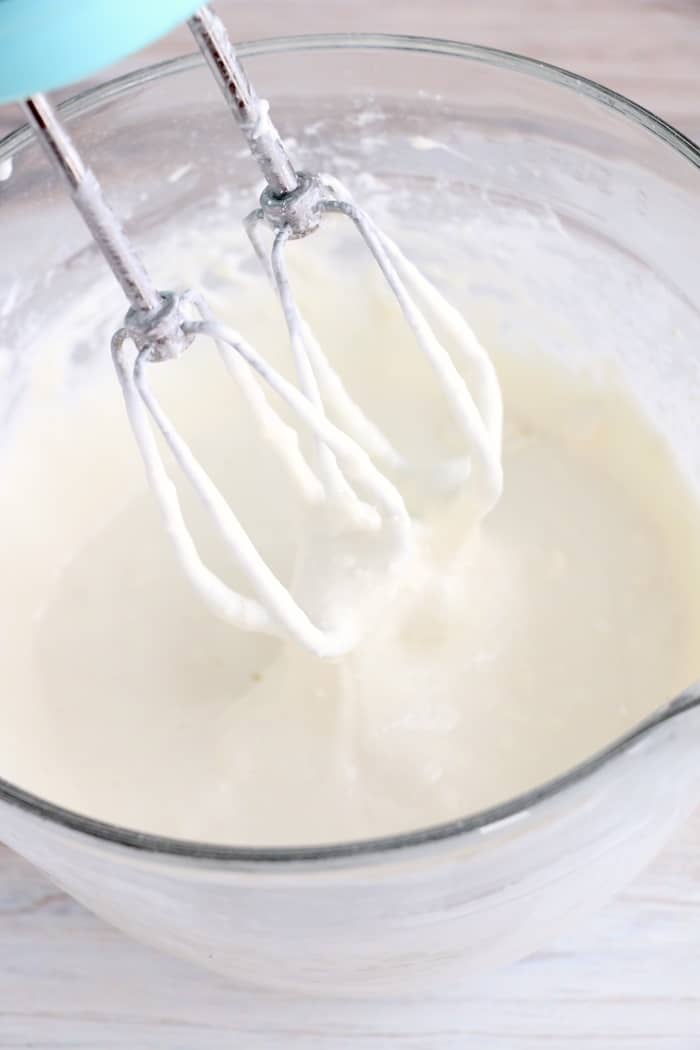 To make the third layer, beat milk and chocolate pudding together until it firms up. Carefully spread it over top of the cream cheese layer.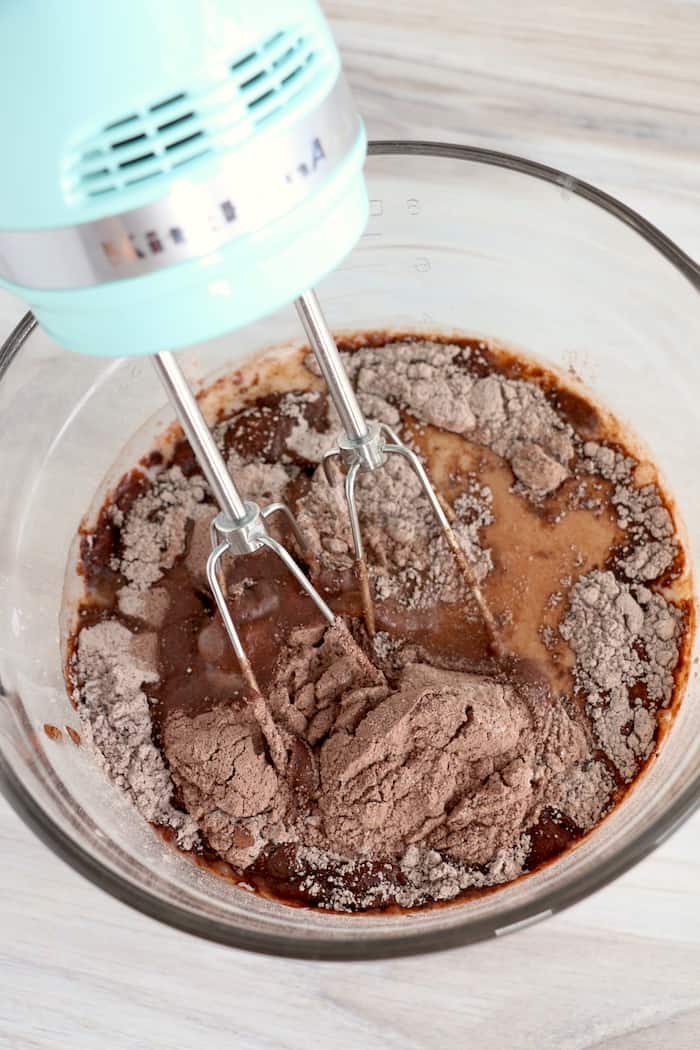 Finally, spread the remaining Cool Whip over the chocolate layer and sprinkle remaining pecans on top.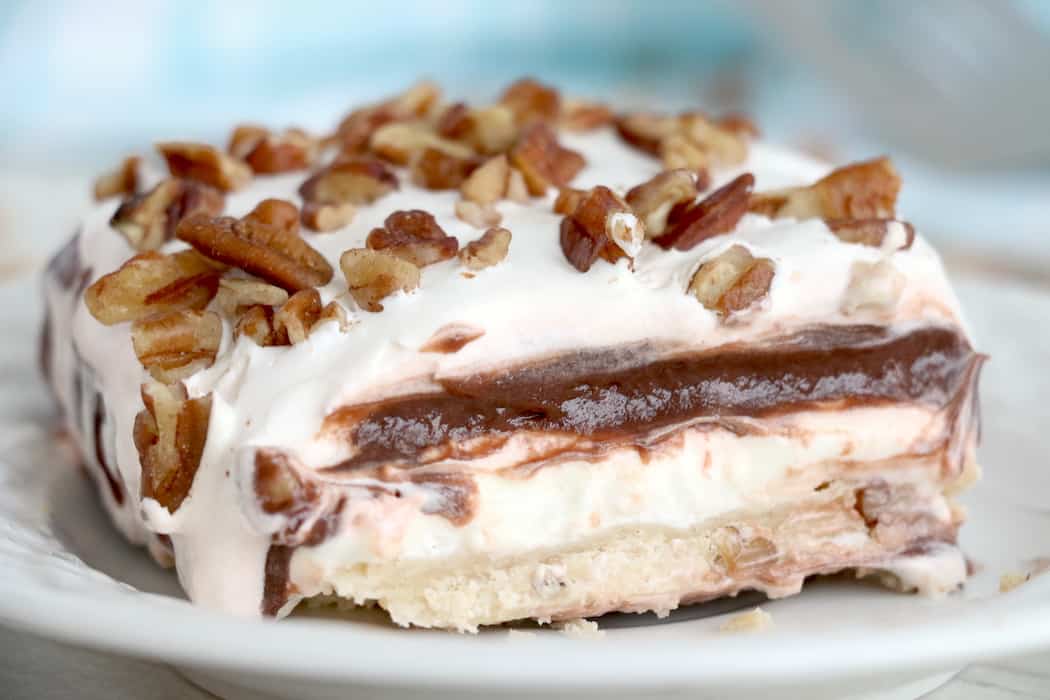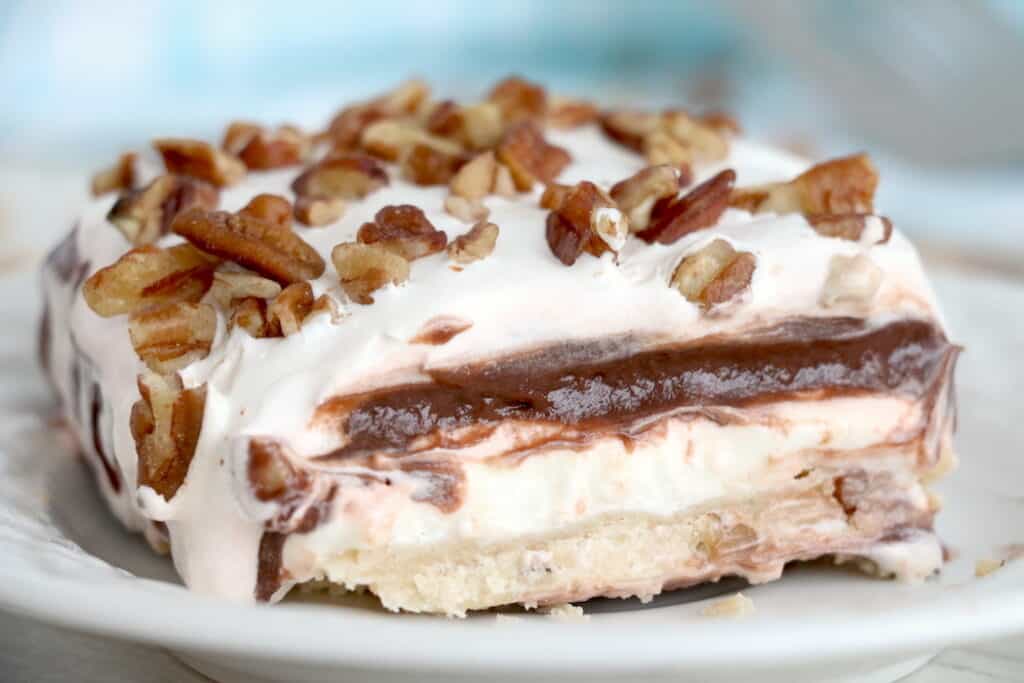 Love what you see? Find more of my fun creations on Facebook, Instagram & Pinterest! You can also sign up for my weekly newsletter below and never miss any of my inspirations!
Can't get enough sweets? Check out more of my favorites!
Yield: 20 servings
Chocolate Pudding Dessert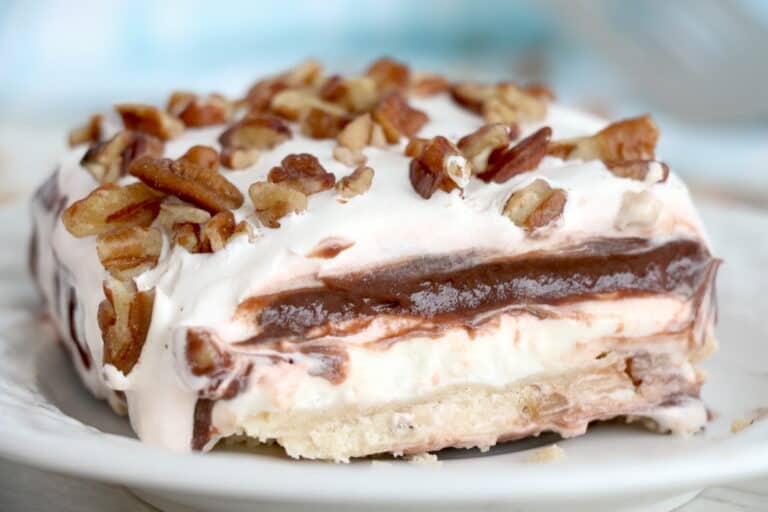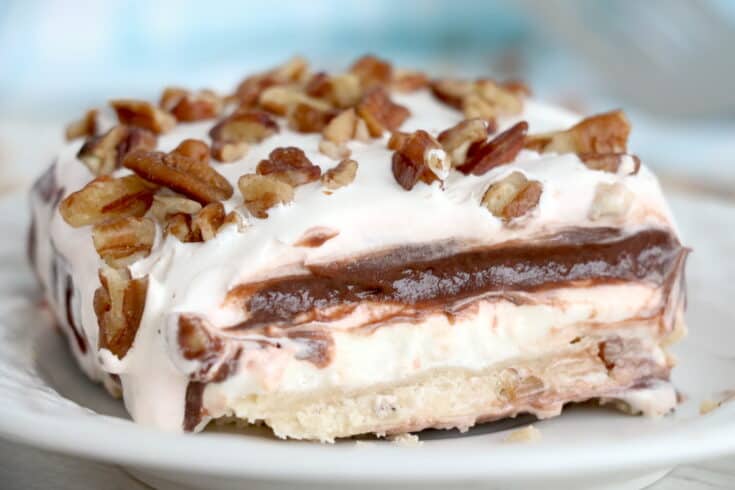 Ingredients
1 cup flour
1/2 cup butter, softened
1 cup pecans, chopped and divided
16 oz Cool Whip, divided
1 cup powdered sugar
8 oz cream cheese, softened
3 cups milk
2-3.9 oz boxes of instant chocolate pudding
Instructions
Layer 1:
Preheat oven to 350ºF.
Combine flour, butter, and 1/2 cup pecans. Press mixture into a greased 9x13 baking dish.
Bake for 15 minutes. Allow to cool.
Layer 2:
Beat 8 oz Cool Whip, powdered sugar, and 8 oz cream cheese together. Spread over top of cooled first layer.
Layer 3:
Beat milk and chocolate pudding together until it firms up.
Spread over top of second layer.
Layer 4:
Spread remaining Cool Whip over chocolate layer.
Nutrition Information
Yield
20
Serving Size
1
Amount Per Serving
Calories

262
Total Fat

19g
Saturated Fat

11g
Trans Fat

0g
Unsaturated Fat

7g
Cholesterol

27mg
Sodium

127mg
Carbohydrates

21g
Fiber

1g
Sugar

11g
Protein

4g
Get Inspired!
Never miss my delicious recipes, cute creations, or household tips!