Grilled Onion Cheddar Burger
This grilled onion cheddar burger is everything we've ever loved about burgers. A perfectly cooked patty topped with white cheddar and soft, sweet onions is served up on a soft hamburger bun.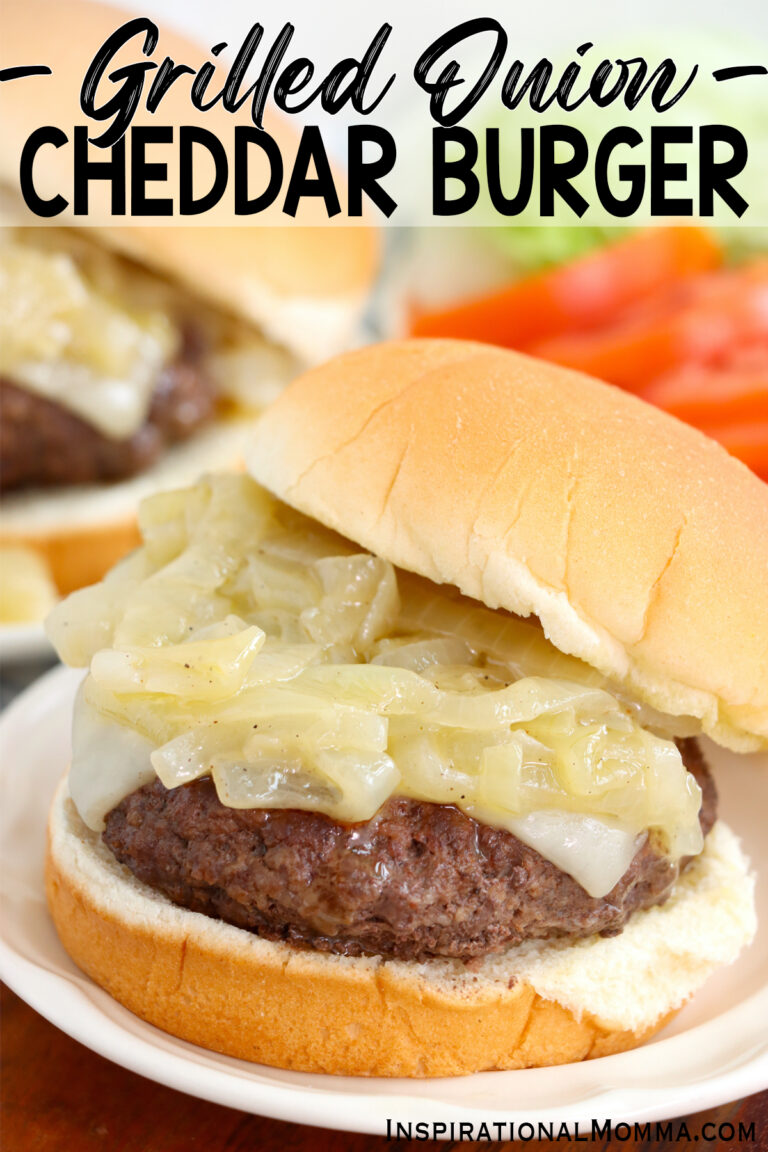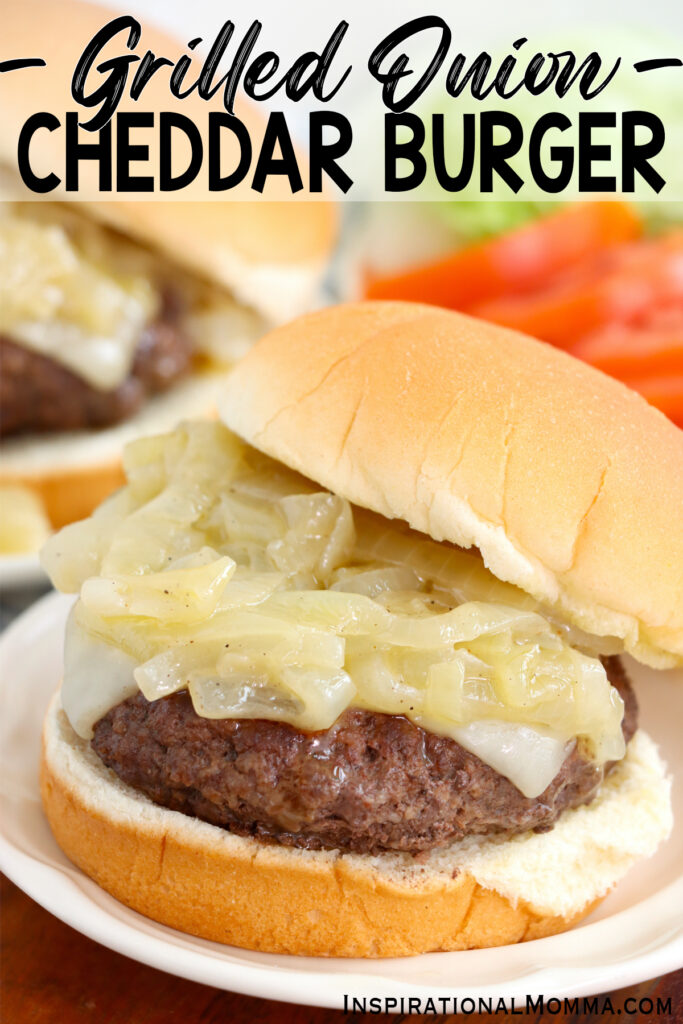 I love a good burger, and this one perfectly encapsulates everything that a good burger should be. A juicy burger, cheese, and onions on a soft bun? What could be better? Nothing. The answer is nothing.
Why You'll Love This Recipe
It only takes a handful of classic burger ingredients.
It's easy to make and perfect for lunches, dinners, or parties.
Everyone loves a good burger with cheese and onions!
Top Tip
Be sure to stir the onions often so they don't burn.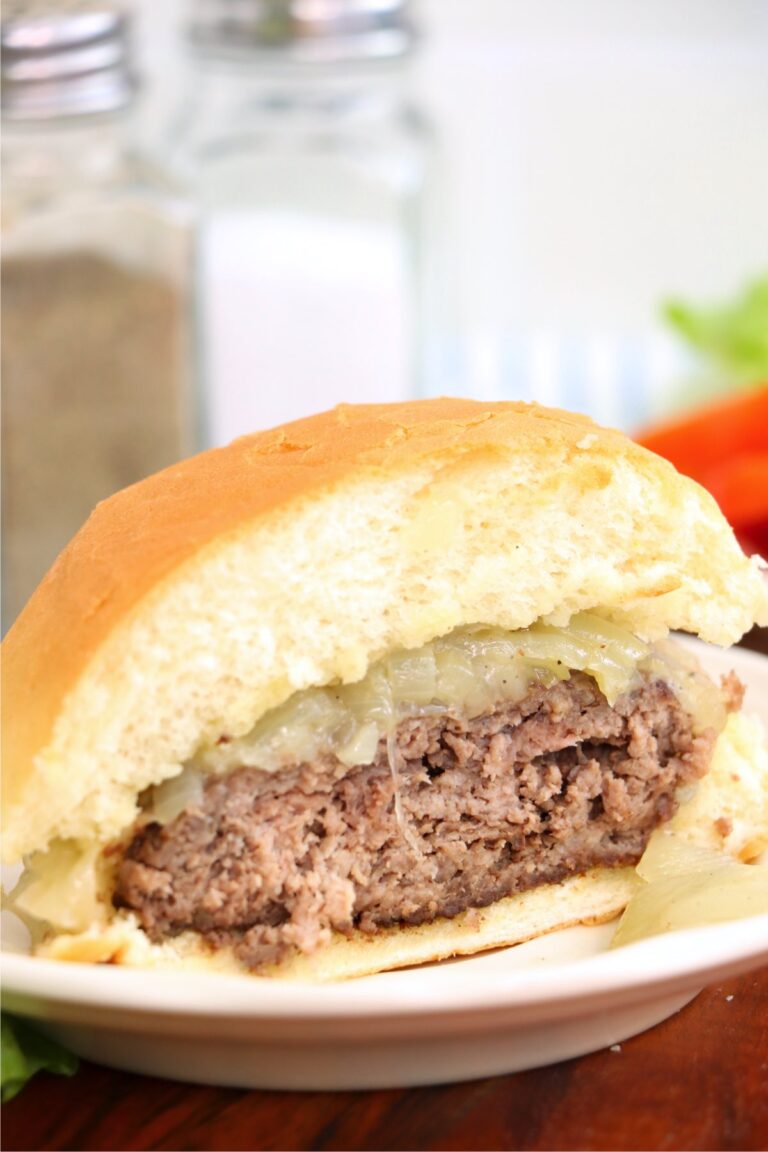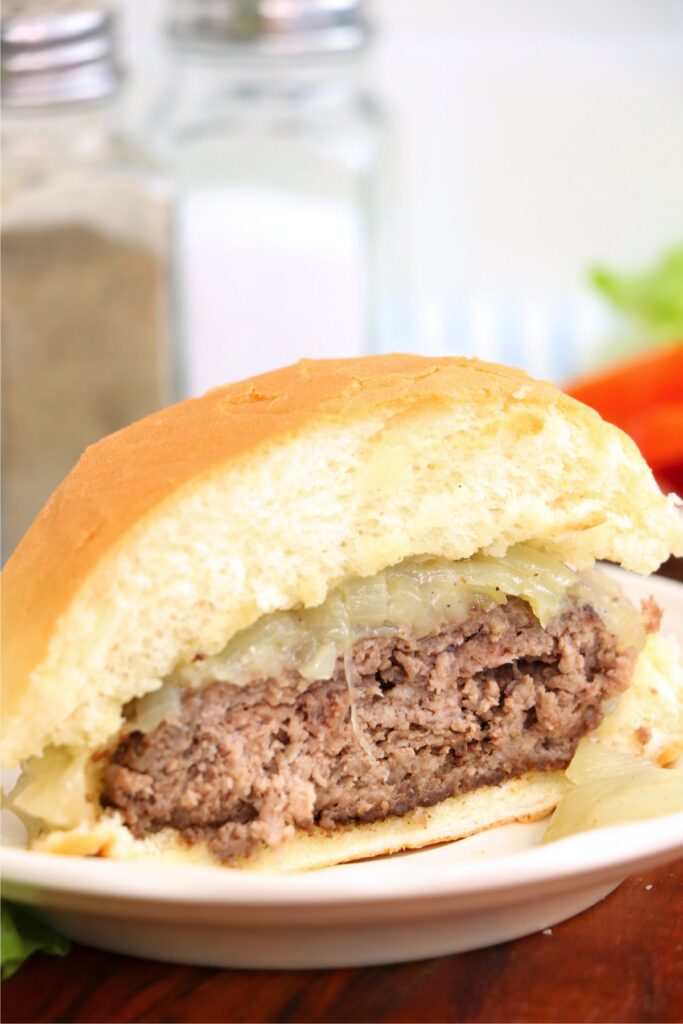 Ingredients
You'll only need a few ingredients to make these burgers, and you'll find them all easily at your local grocery store. The main ingredients are listed here, but you'll find the complete list along with amounts in the recipe card at the end of the post.
Ground beef
Butter
Yellow onions
Sugar
White cheddar cheese
Hamburger buns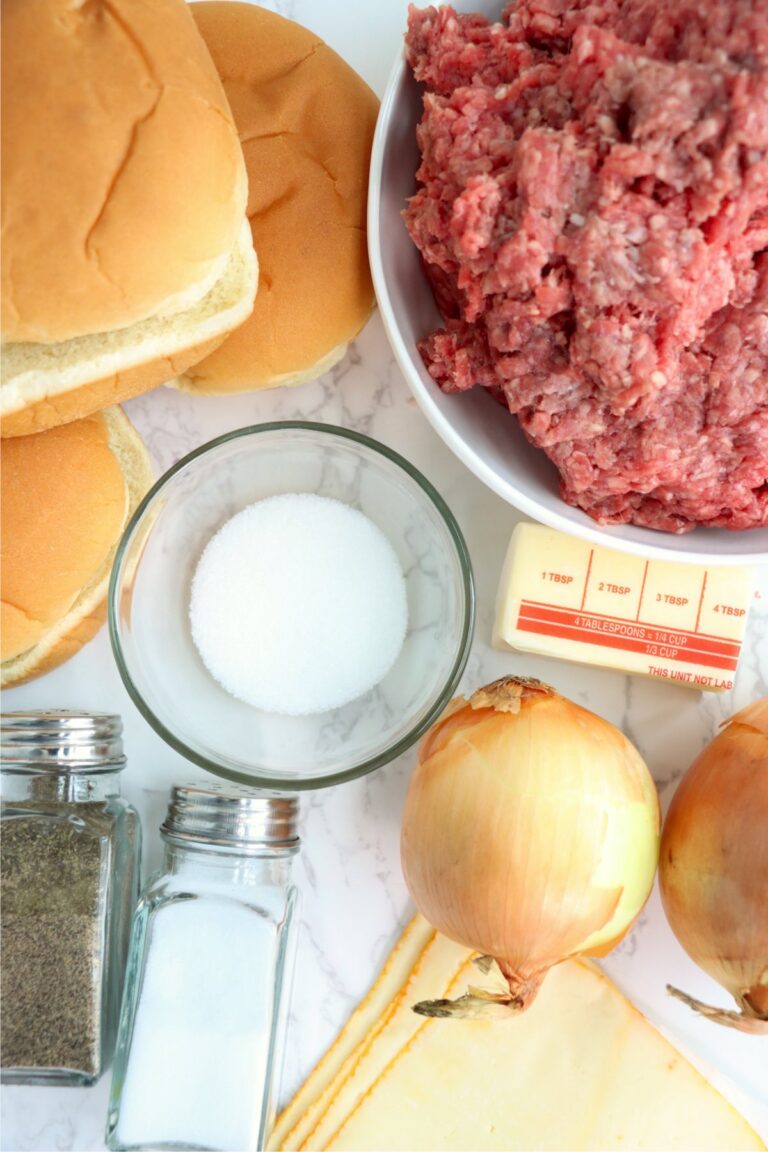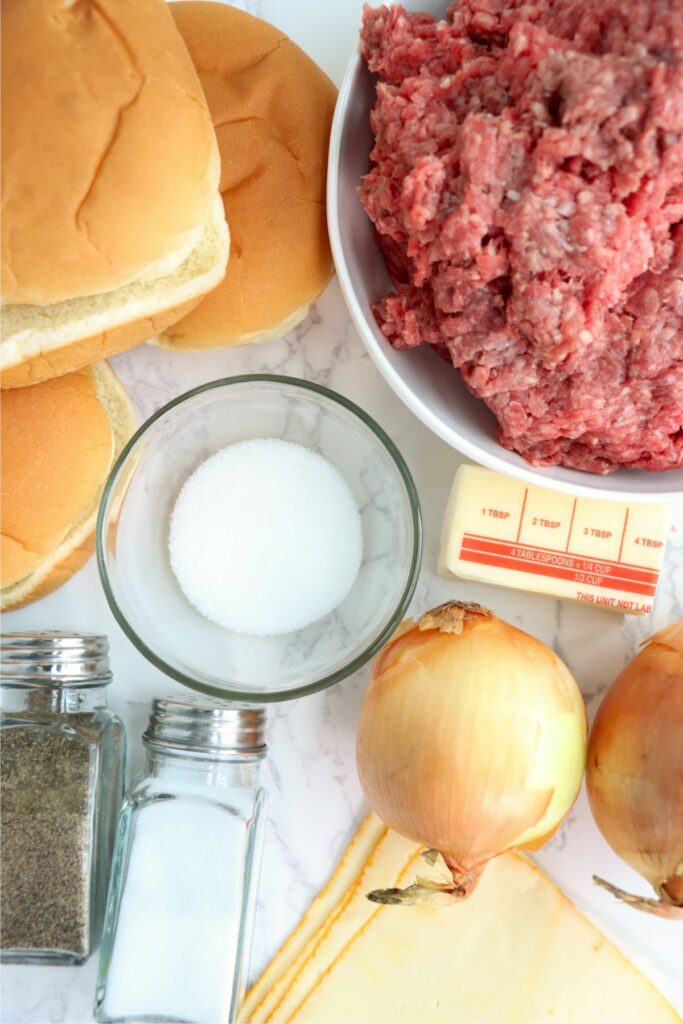 Instructions
This is a simple, straightforward burger recipe, so it's easy to make and ready in no time. The overview is listed here. Be sure to check out the recipe card for the full instructions.
1: Add onions, butter, salt, pepper, and sugar to a medium skillet, cover, and cook until soft and tender.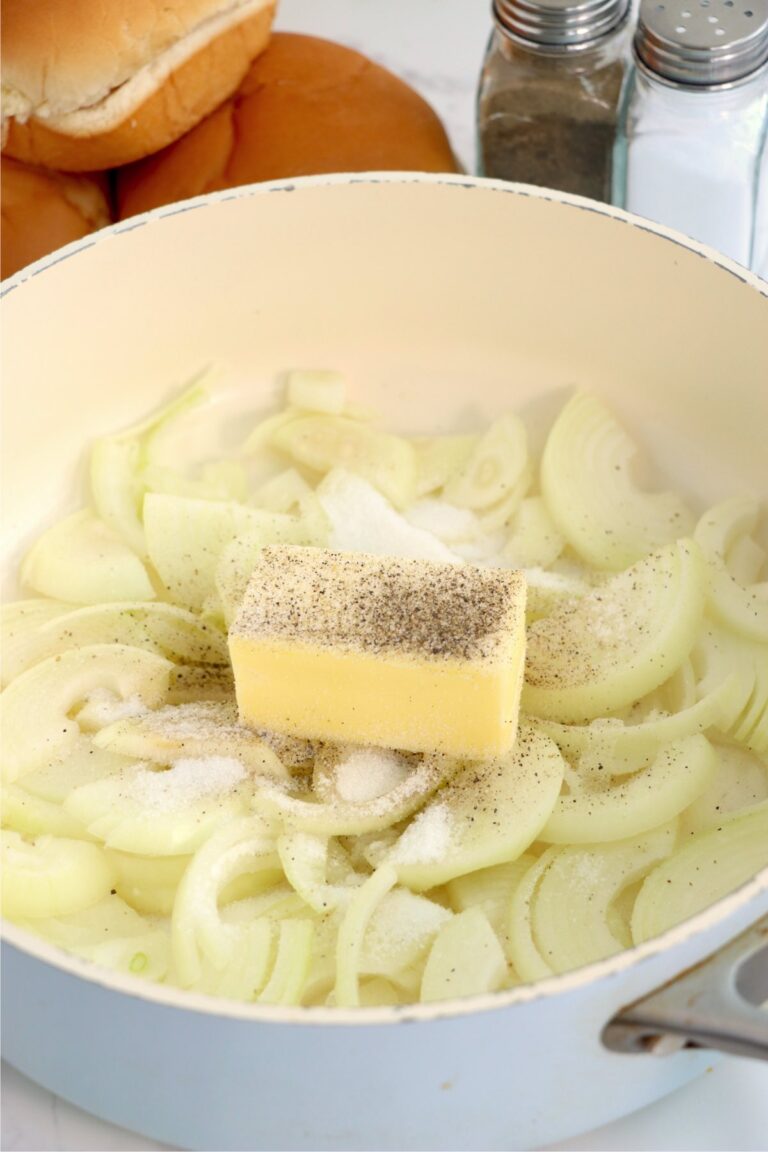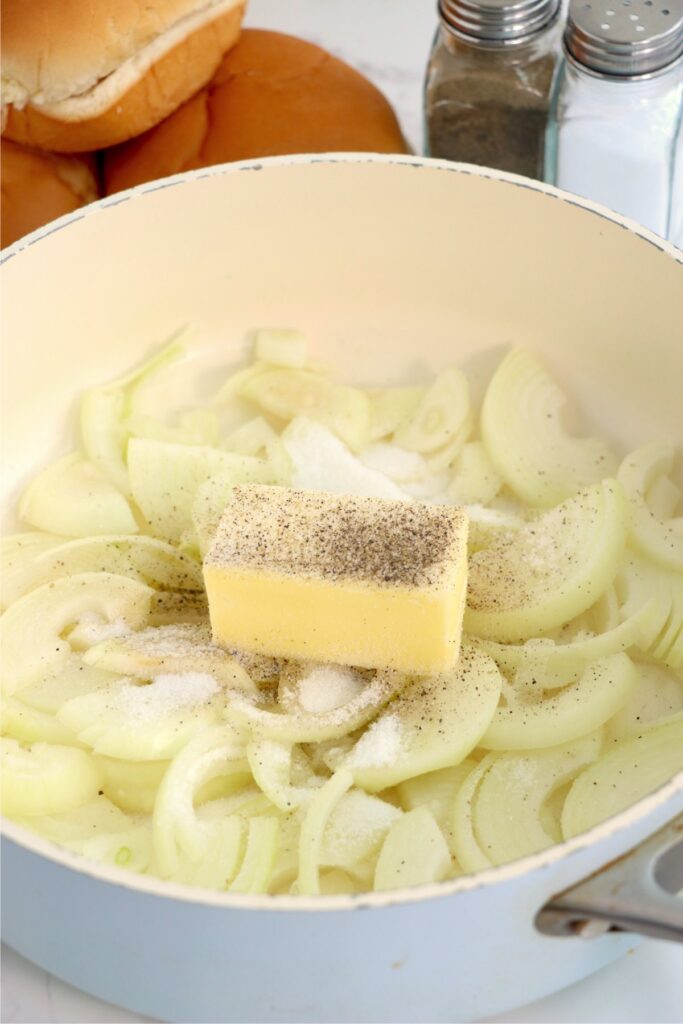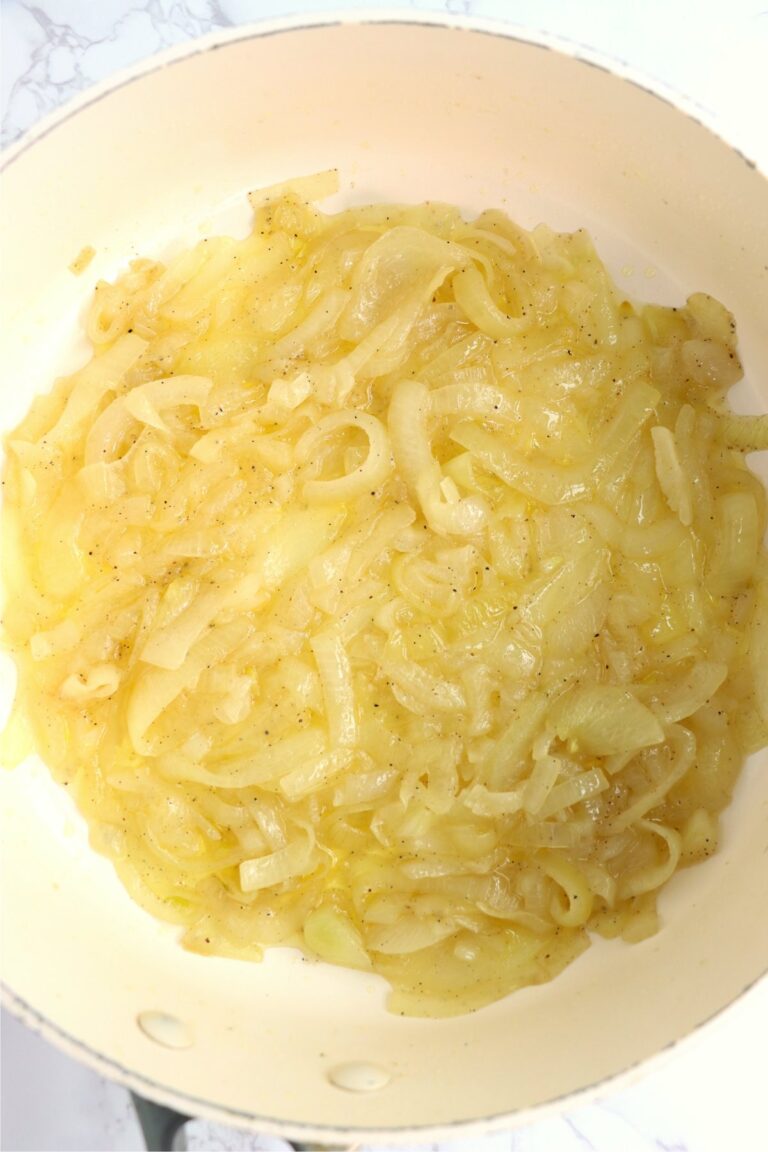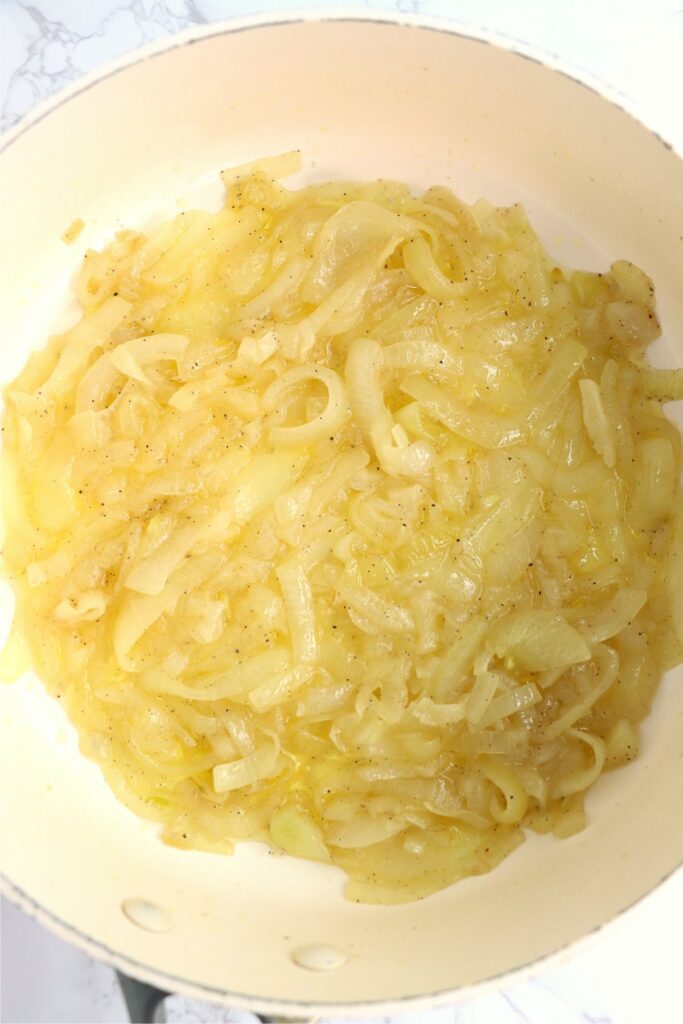 2: Mix ground beef, salt, and pepper and form into four patties.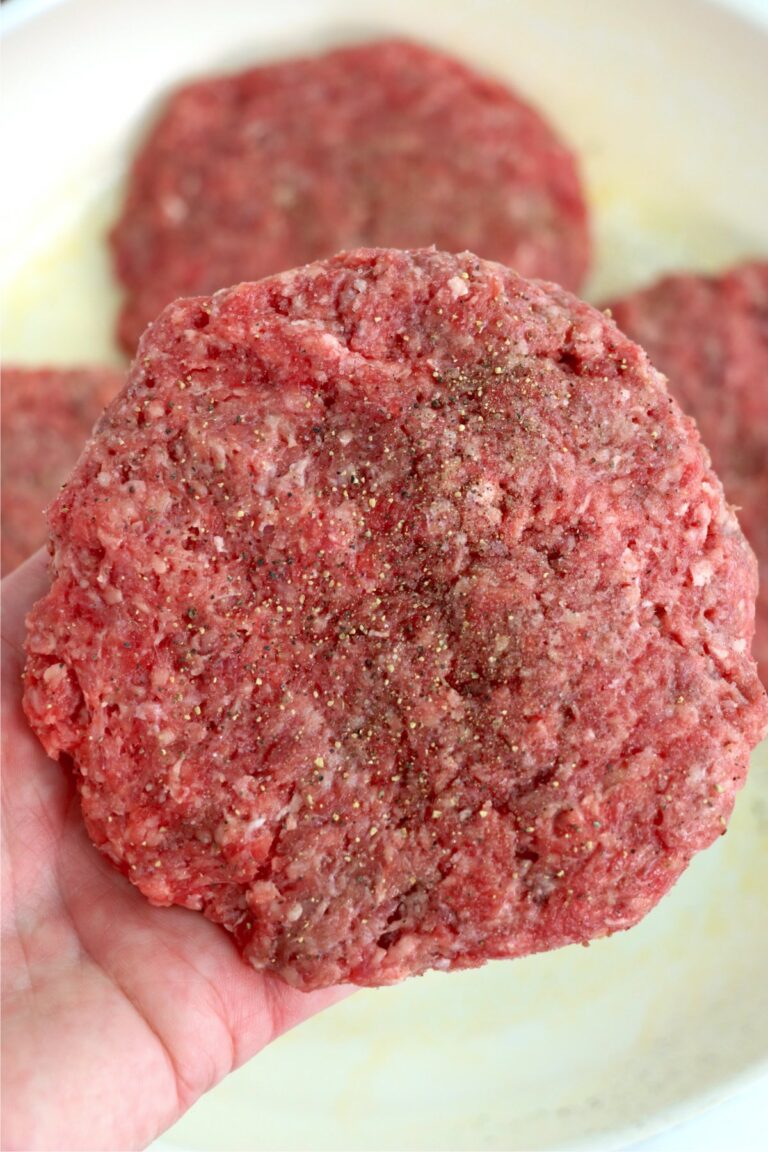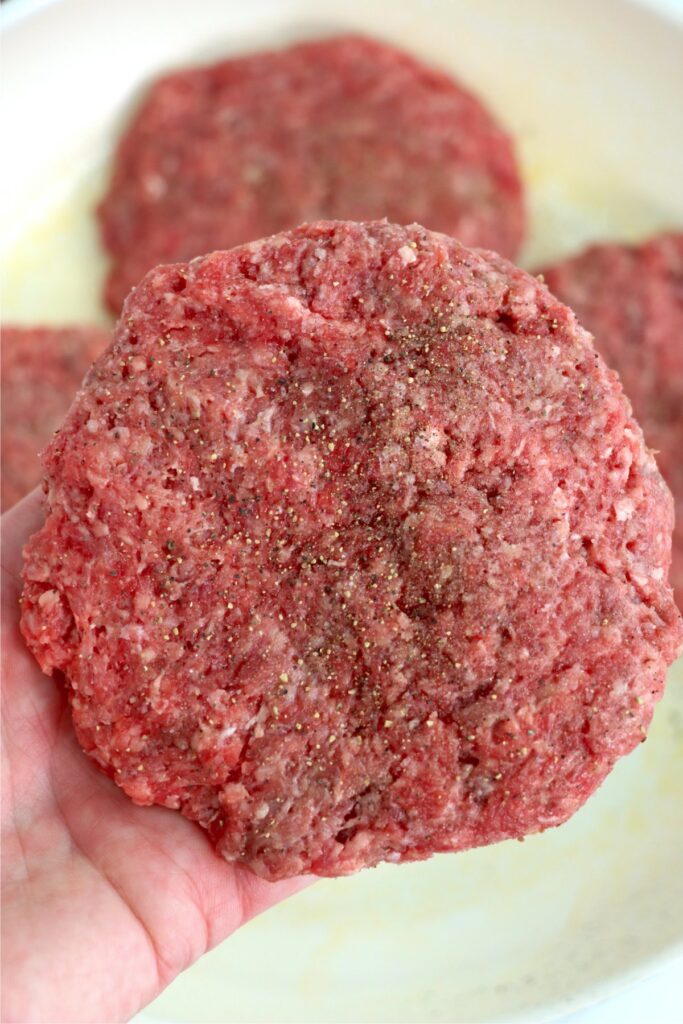 3: Cook in a greased skillet until cooked through. Add a slice of white cheddar and let it melt.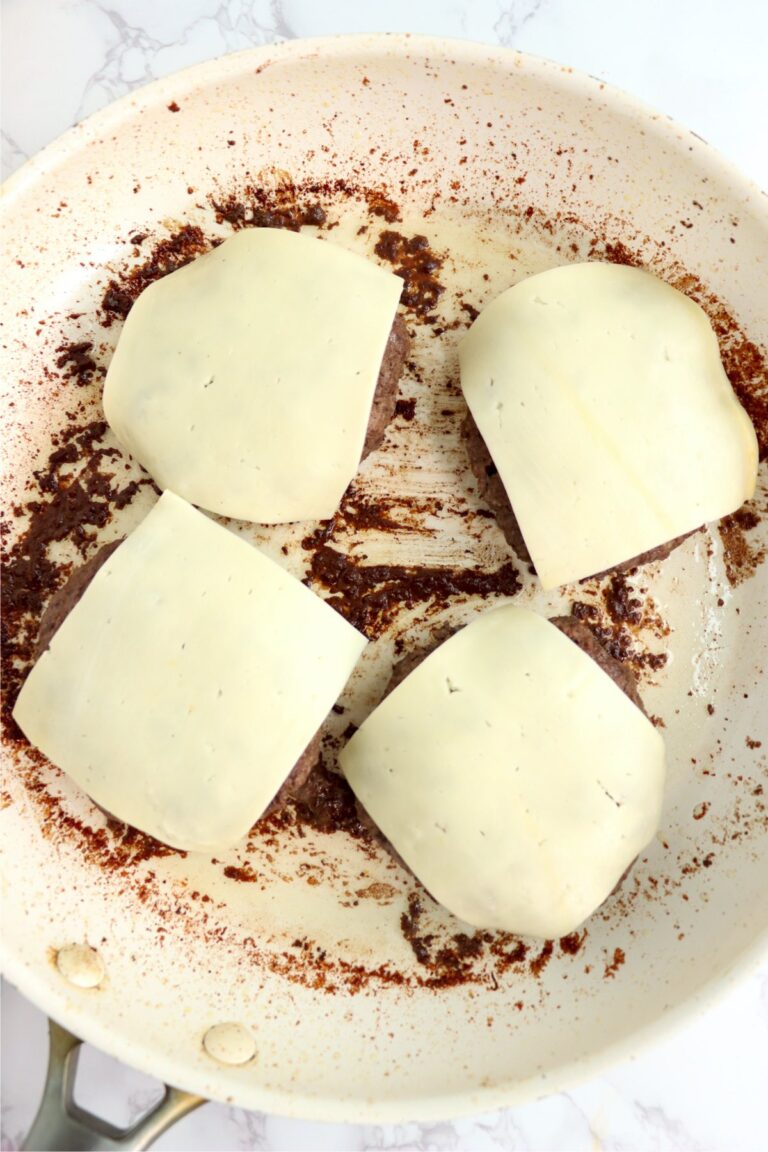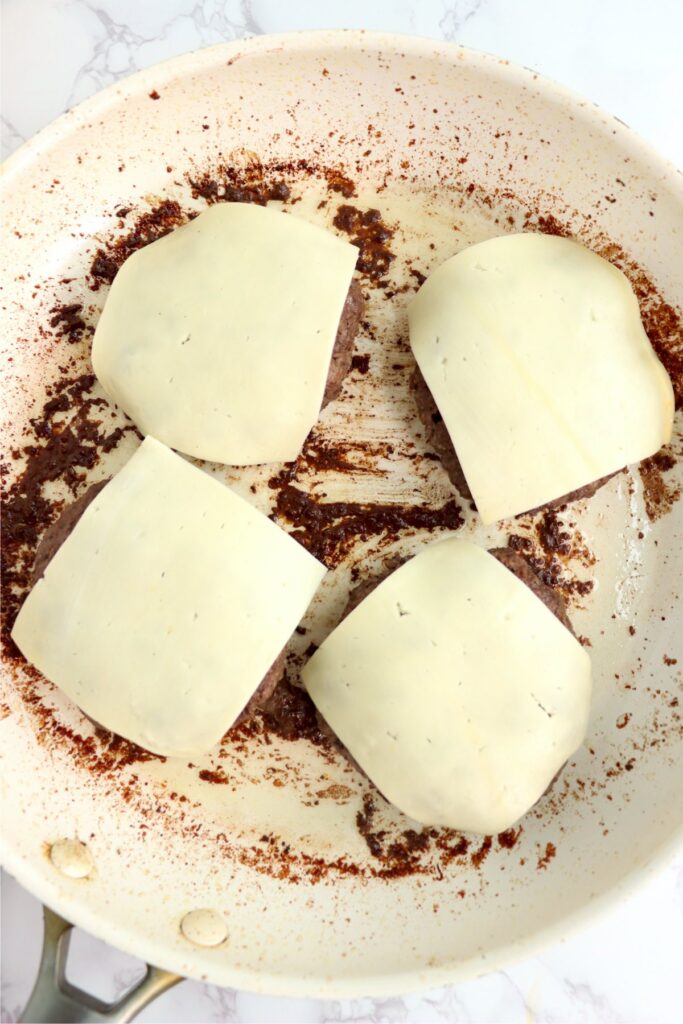 4: Add a burger and carmelized onions to a bun and enjoy!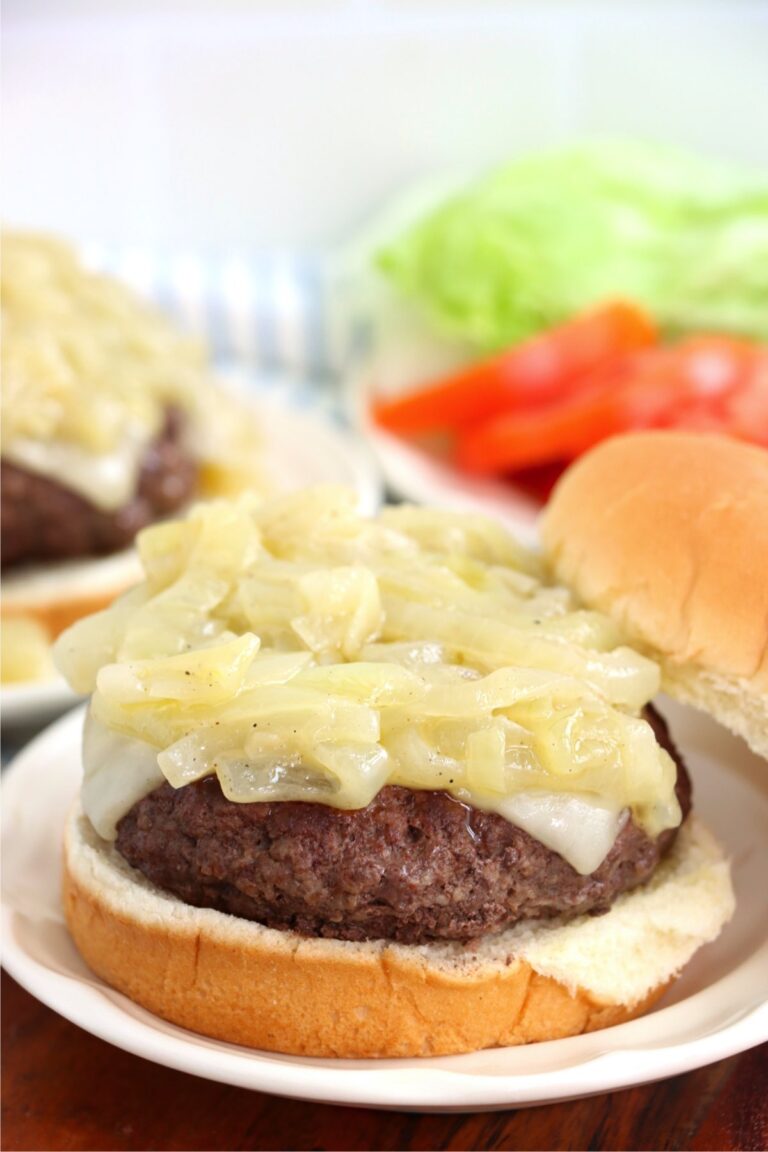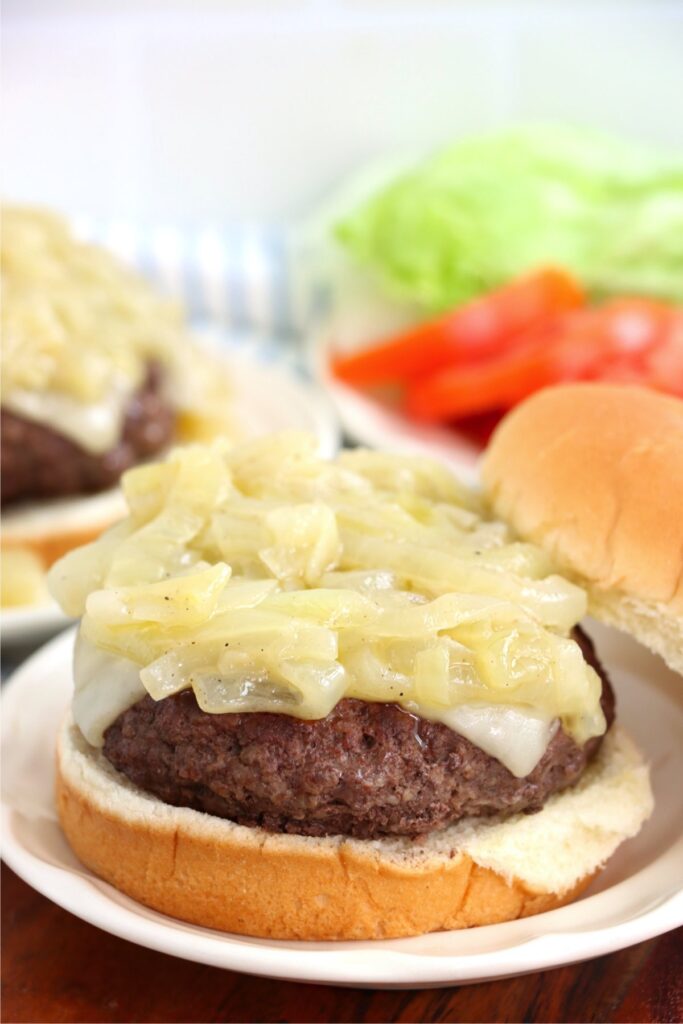 Substitutions and Variations
Use ground turkey in place of beef.
Use your favorite cheese.
If you have one, use a grill pan for the burgers.
Continue cooking and stirring the onions after they've softened until caramelized.
Top your burger with your favorite toppings like tomatoes, lettuce, mushrooms, bacon, or even a fried egg.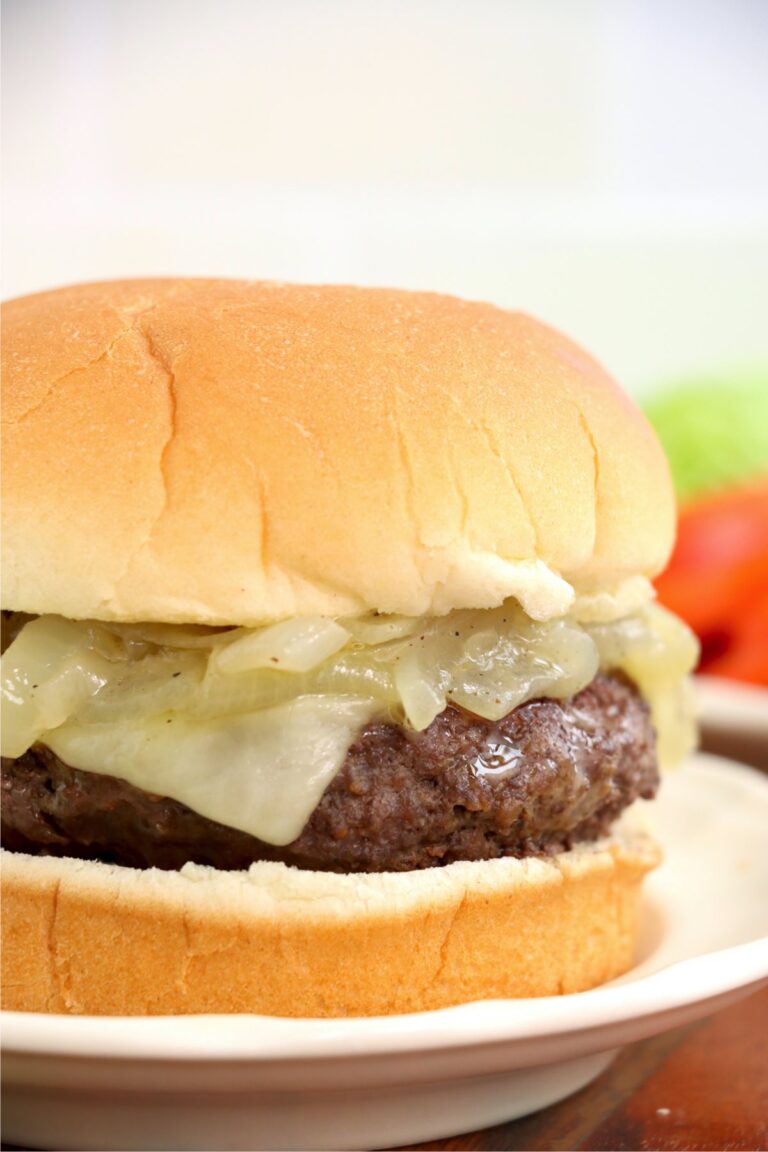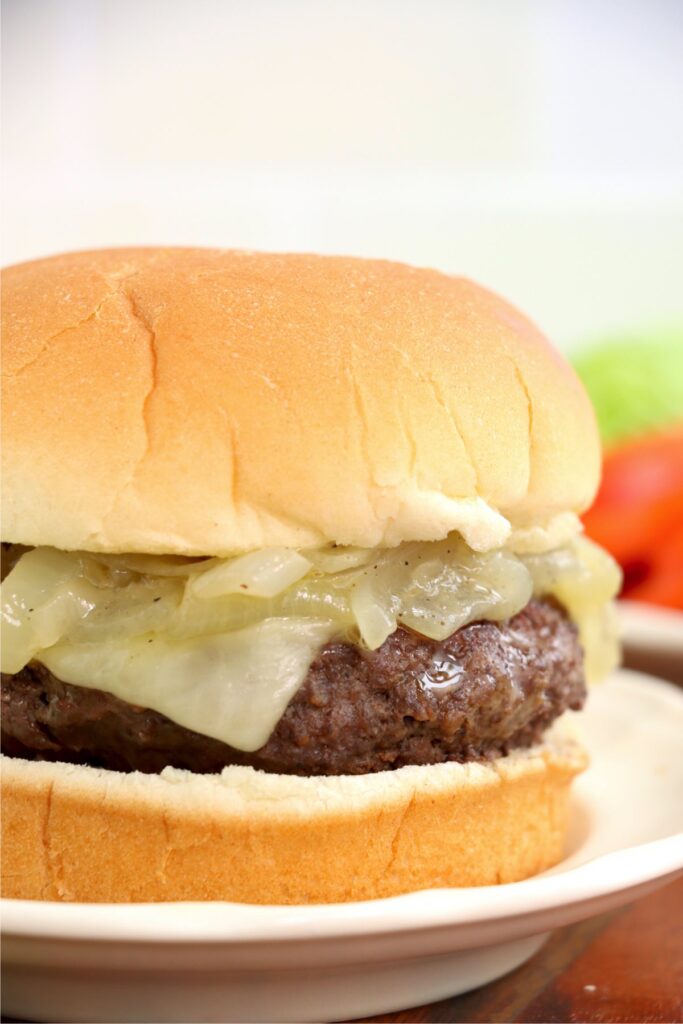 Equipment
Measuring spoons
Knife
Cutting board
Mixing bowls
Skillet
Wooden spoon
Spatula
Storage
Refrigerator: Store the onions and burgers in separate air-tight containers for up to 3 days.
Freezer: Store the onions and burgers in separate air-tight, freezer-safe containers for up to 3 months.
Reheat: To reheat, place the burgers and onions in a baking dish with a little water. Then, cover and bake at 350 until heated through.
Make Ahead: Like all burgers, these are their absolute best when served fresh. I don't recommend making them ahead of time.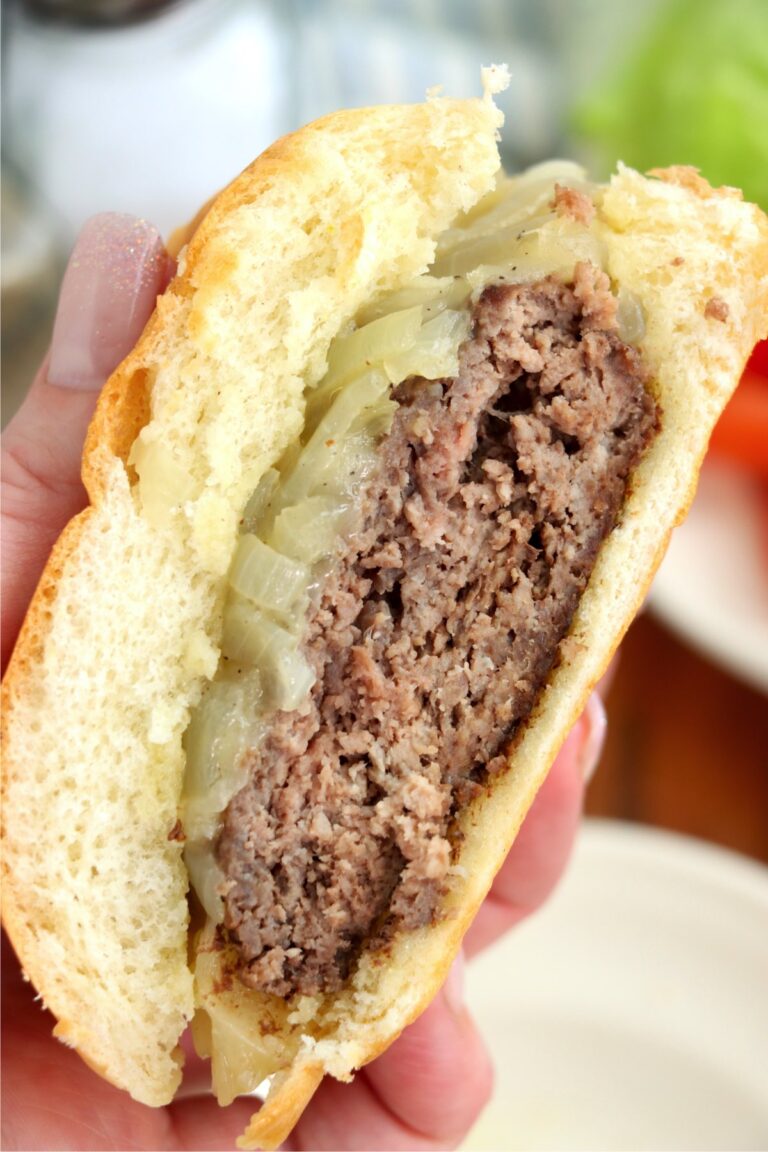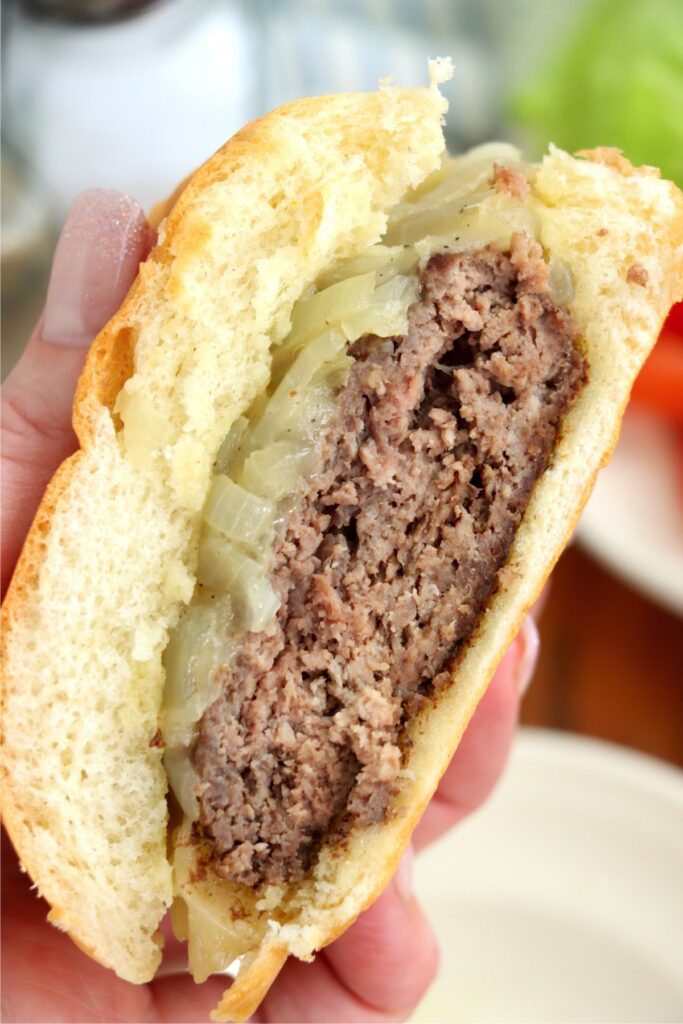 What to Serve with Hamburgers
Hamburgers are the ultimate hand-held lunch or dinner, and we all have certain sides that we love to have with them. Some favorites include:
Tips:
Stir your onions frequently to prevent burning.
Don't press down on your burgers when cooking them. Keep the juices inside!
Add the cheese slices when the burgers have a minute or 2 left of cooking so they melt at the same time the burgers are finished.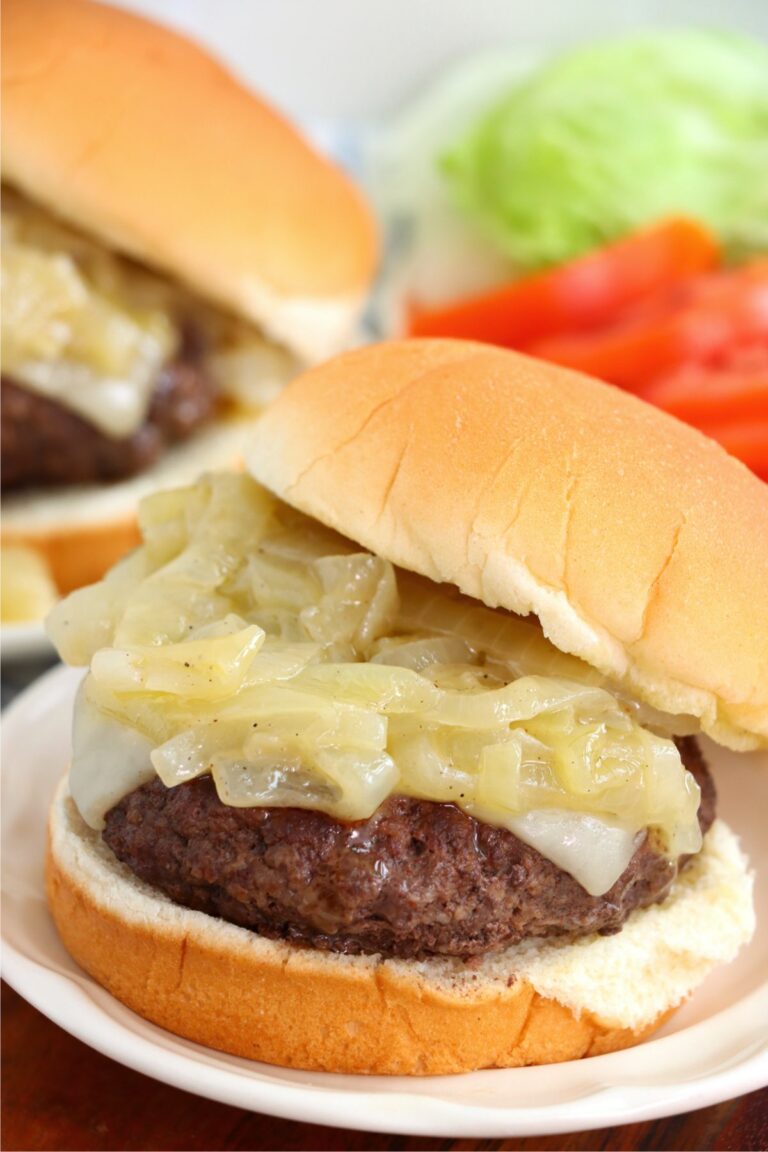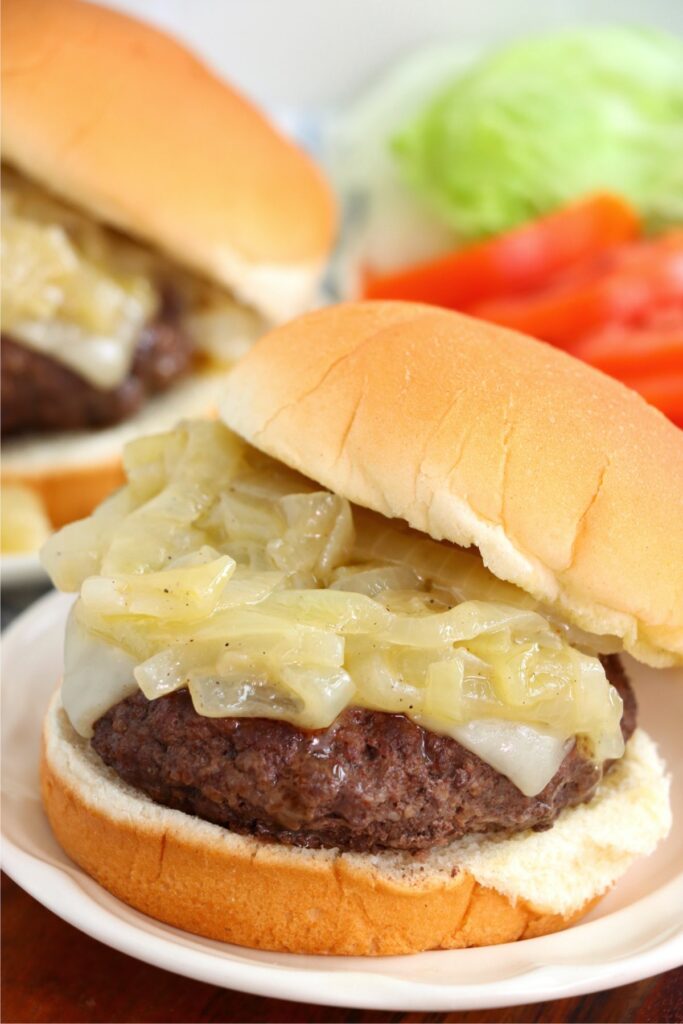 FAQ
How do you know when your burger is done?
The best way to know is to use a meat thermometer. At 160 degrees, the burger is done.
Can a hamburger be pink inside?
Yes. So long as the internal temperature is 160 degrees, it's safe. In fact, it tastes best like that!
Why can't burgers be rare like steaks?
The problem with burgers is that the grinding process mixes the surface of the meat with the interior, dispersing bacteria throughout the meat. Steaks can be rare because the only bacteria they have is on the surface, which you cook.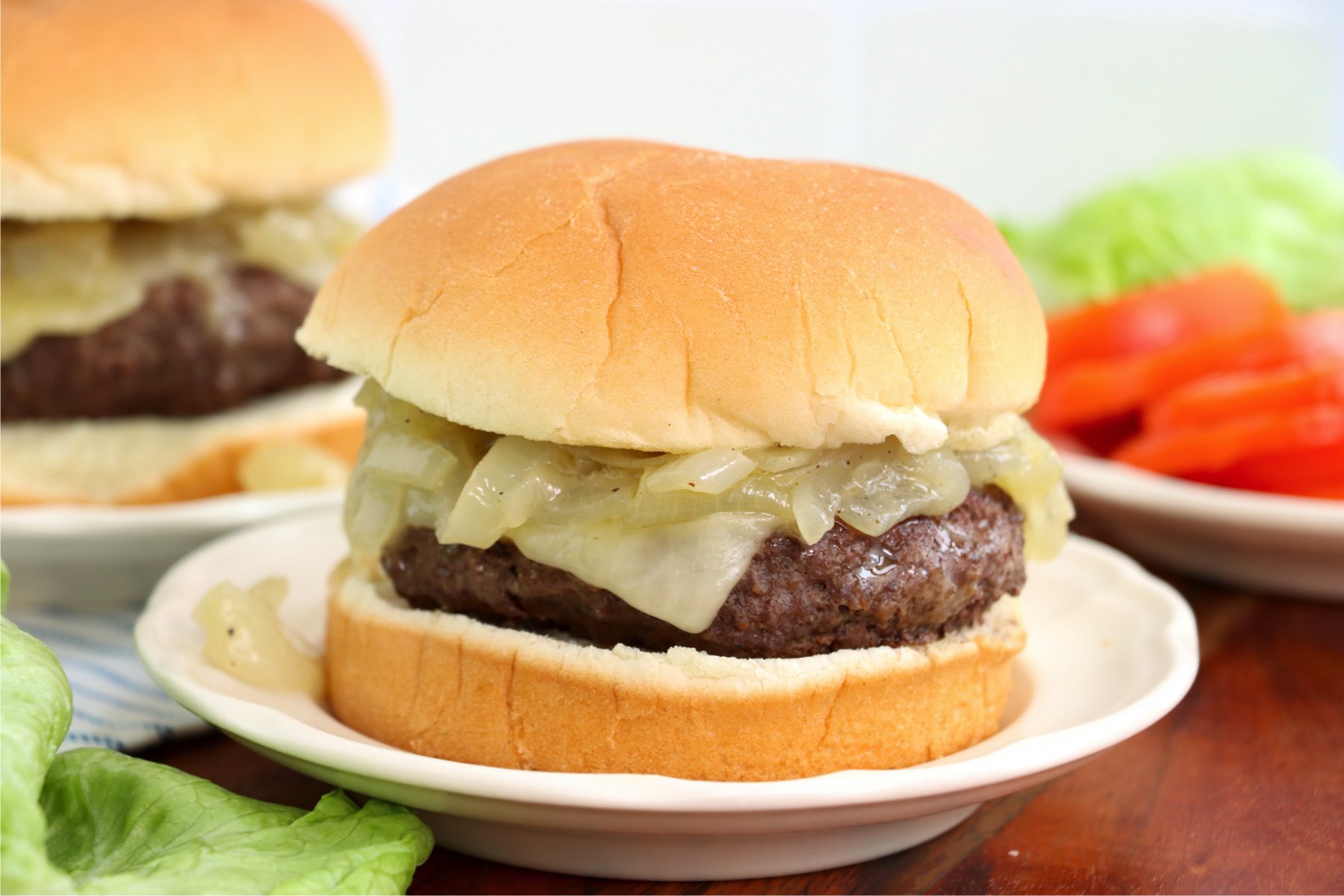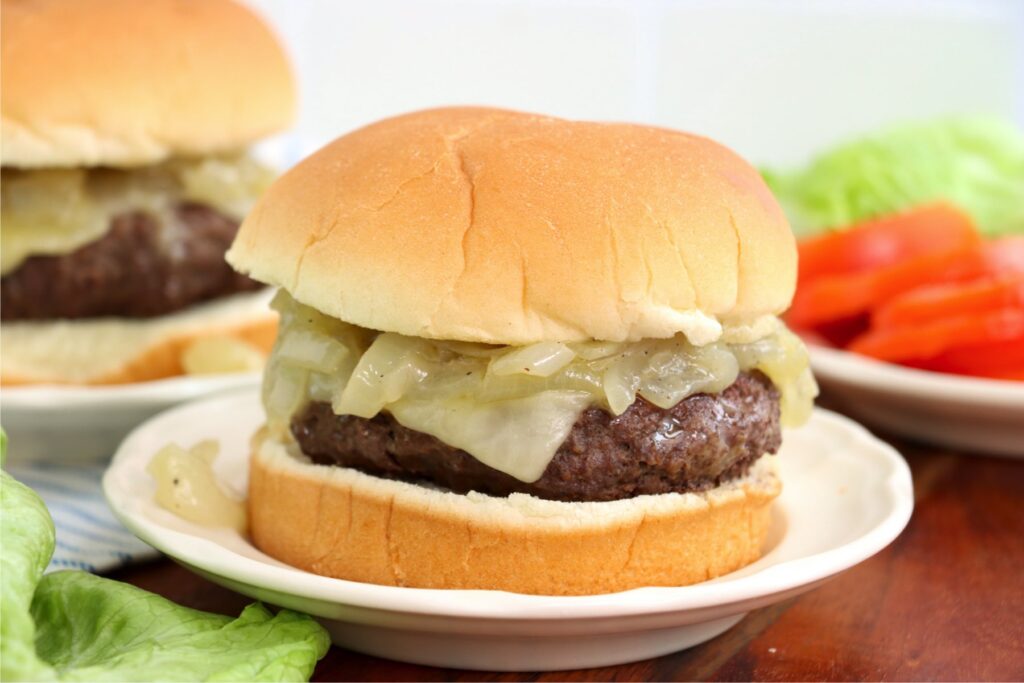 Other Main Courses
Yield: 4 burgers
Grilled Onion Cheddar Burger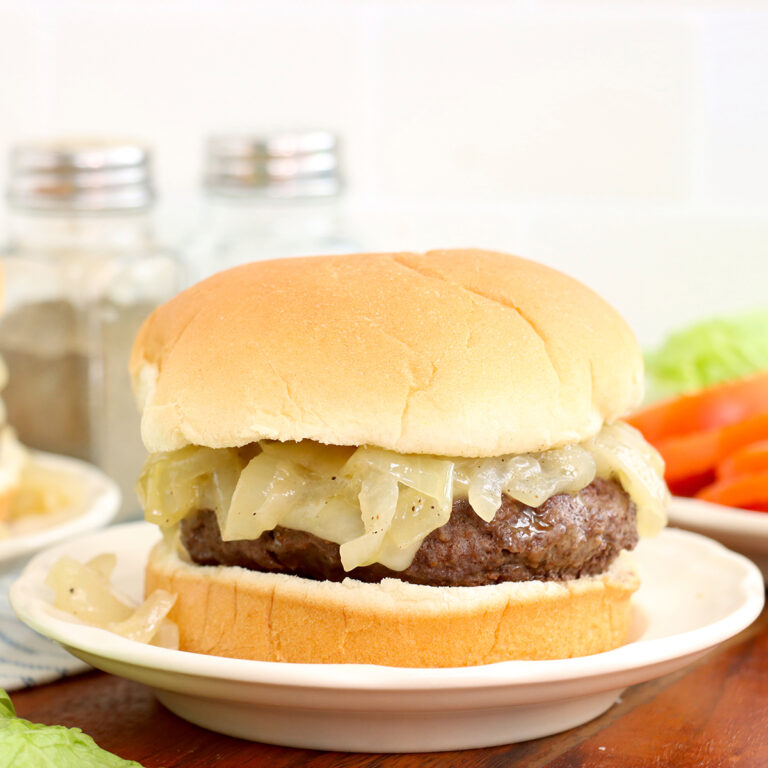 This grilled onion cheddar burger takes a perfectly cooked pattie and tops it with white cheddar and soft, sweet onions. The perfect burger!
Ingredients
1 ½ lbs ground beef
1 ½ tsp salt, divided
¾ tsp pepper, divided
4 oz butter
2 medium yellow onions, peeled and chopped
1 tbsp sugar
4 slices of white cheddar cheese
4 hamburger buns
Instructions
Place sliced onions, ½ tsp salt, ¼ tsp pepper, butter, and sugar in a medium skillet over medium heat and cover.
Allow onions to cook slowly, stirring often.
As they cook, the moisture will reduce and the onions will become tender. It is important to stir often to be sure the onions do not burn. When onions are tender, remove them from heat.
In a medium mixing bowl, mix ground beef, 1 tsp salt, and ½ tsp pepper together. Split into four equal parts and form four thin patties.
Place patties in a greased skillet and cook 3-4 minutes over medium heat on each side or until cooked through. Internal temperature should reach 160ºF.
Add a slice of cheese to each hot burger and allow them to melt.
Place patties on paper towel so grease drains off.
Place one cheddar burger patty on each bun, covering each with ¼ of the caramelized onions.
Serve and enjoy.
Nutrition Information
Yield
4
Serving Size
1
Amount Per Serving
Calories

941
Total Fat

64g
Saturated Fat

31g
Trans Fat

2g
Unsaturated Fat

25g
Cholesterol

240mg
Sodium

1624mg
Carbohydrates

32g
Fiber

2g
Sugar

8g
Protein

58g
Get Inspired!
Never miss my delicious recipes, cute creations, or household tips!