These Kool Aid popsicles are the perfect summertime treat for you and your family. Keep cool with the fruity flavors of homemade popsicles by the pool, at backyard parties, or any time you like.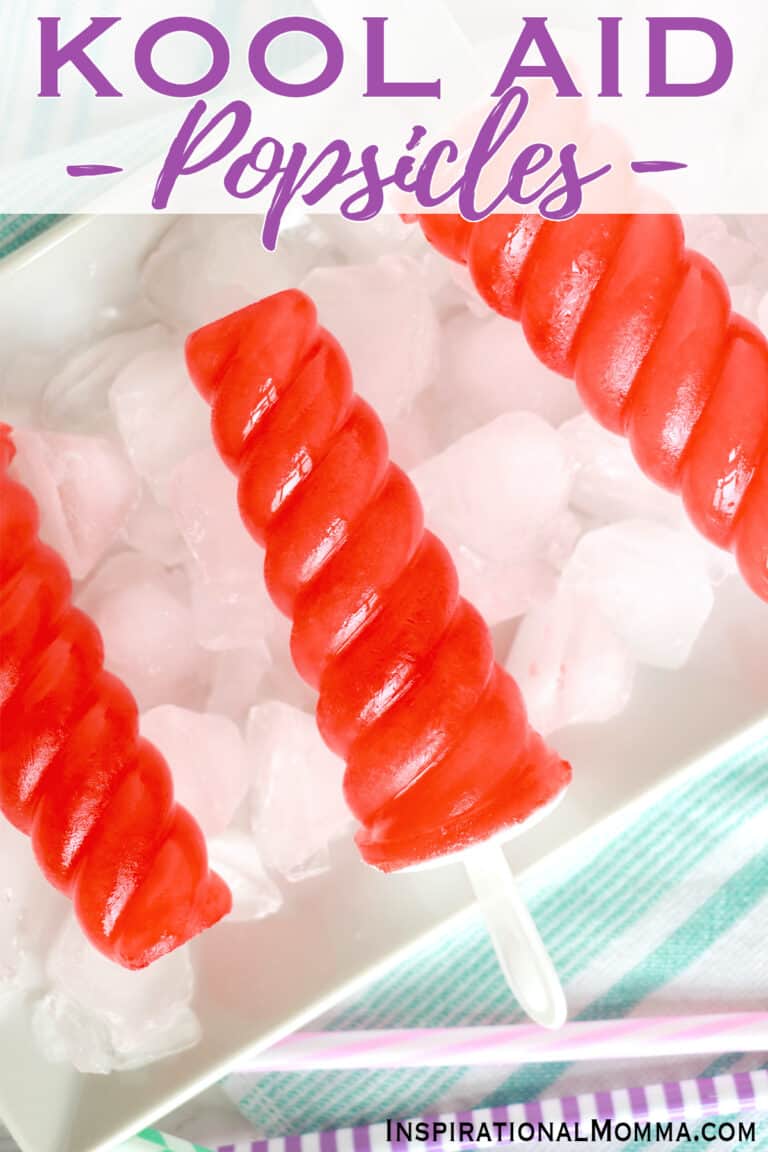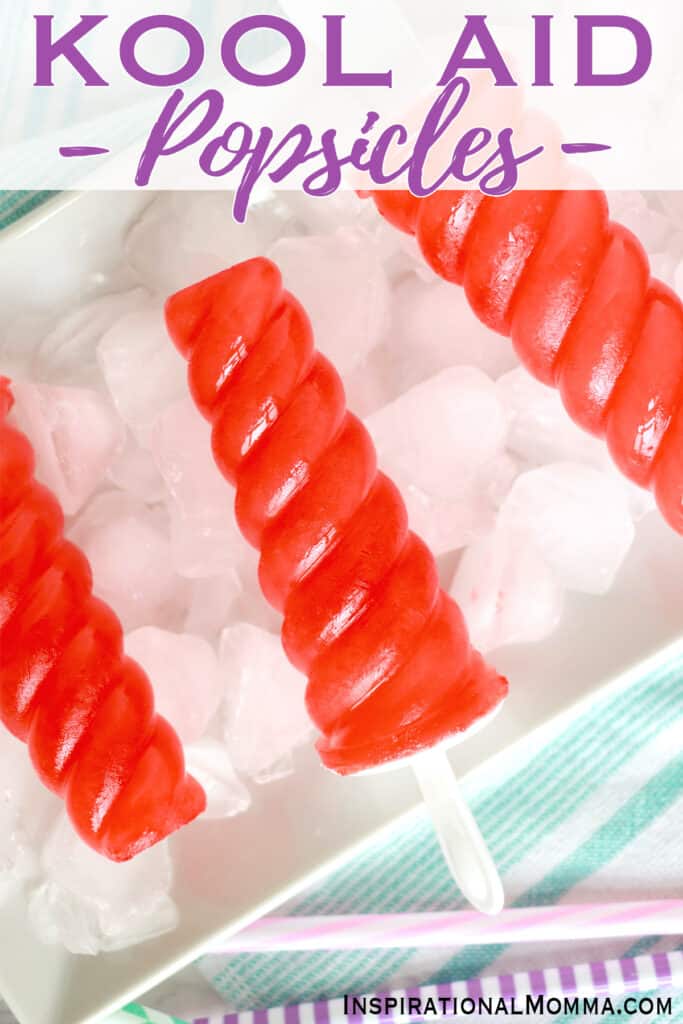 Nothing is better on a hot summer day than a popsicle, and these deliver all the fruity flavor you can ask for with one simple ingredient. It's easy, delicious, and always a family favorite.
Why You'll Love This Recipe
It takes one - ONE - ingredient.
Kool Aid is a classic, fruity drink everyone in the family loves.
Popsicles are the perfect summertime snack.
Top Tip
Mix your Kool Aid thoroughly, then, before pouring it into the molds, mix again. This ensures that everything is distributed evenly into each popsicle.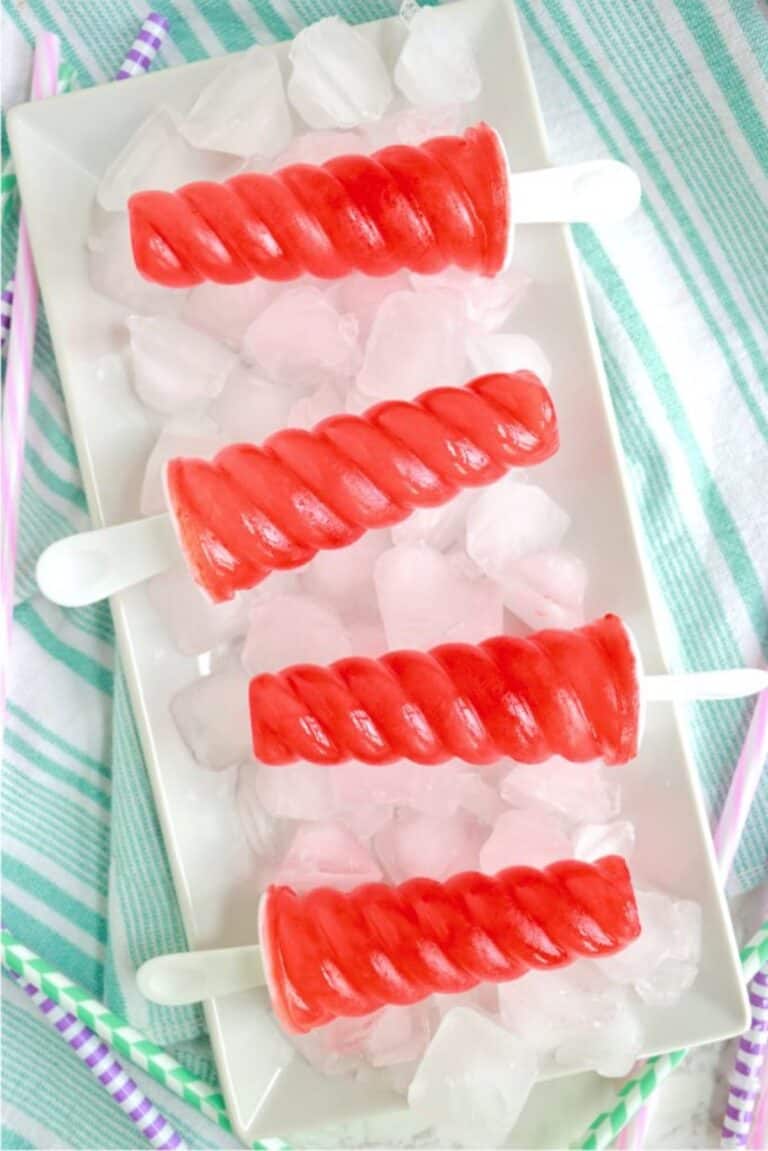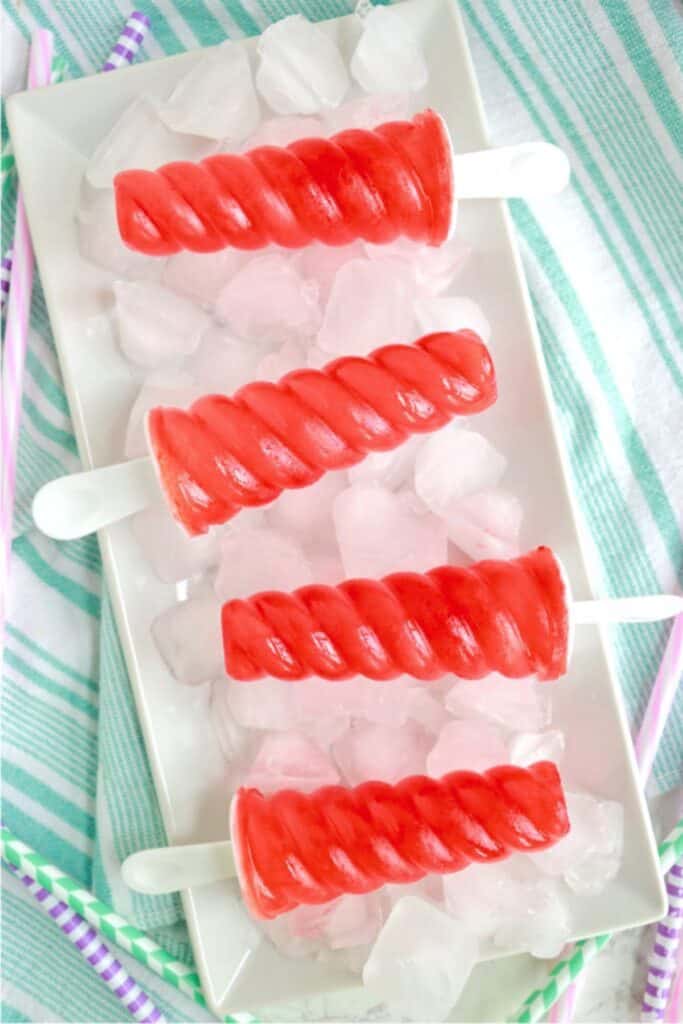 Ingredients
It only takes one ingredient to make these popsicles. That's it!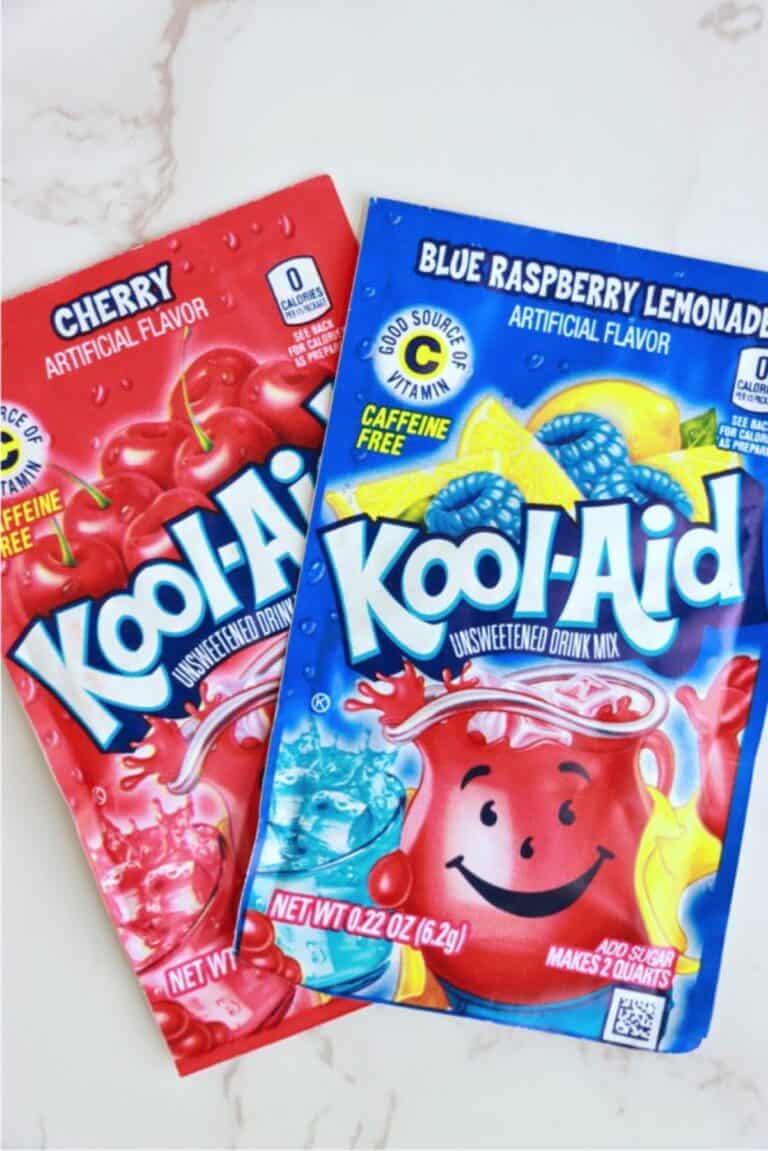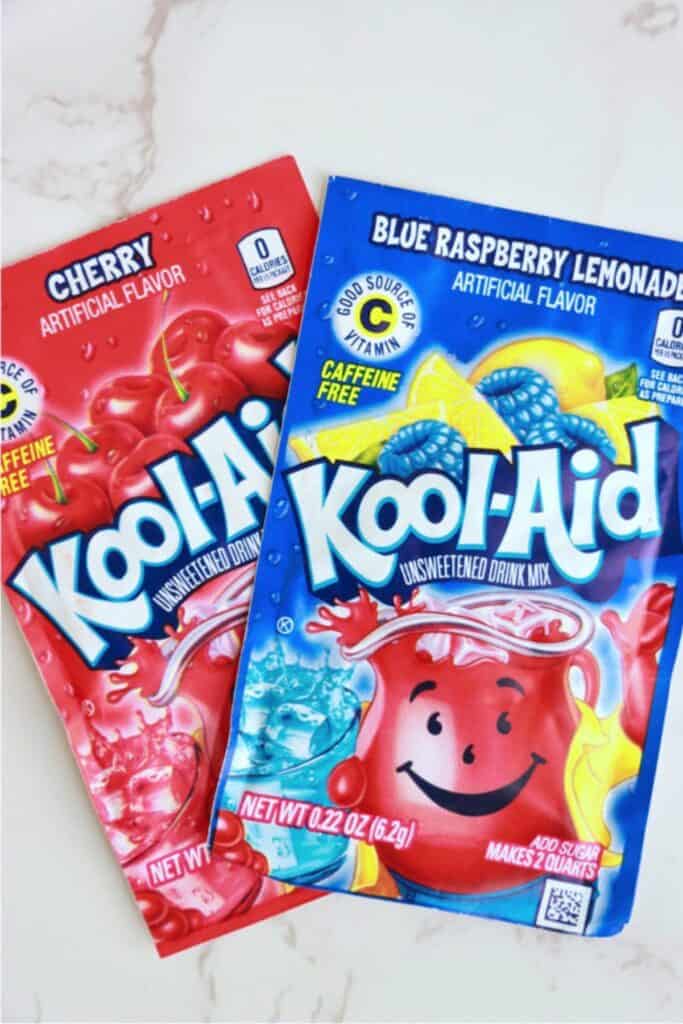 Instructions
This is a super easy recipe that takes almost no prep. The hardest thing about it is waiting for the popsicles to set!
1: Prepare Kool Aid according to packet directions.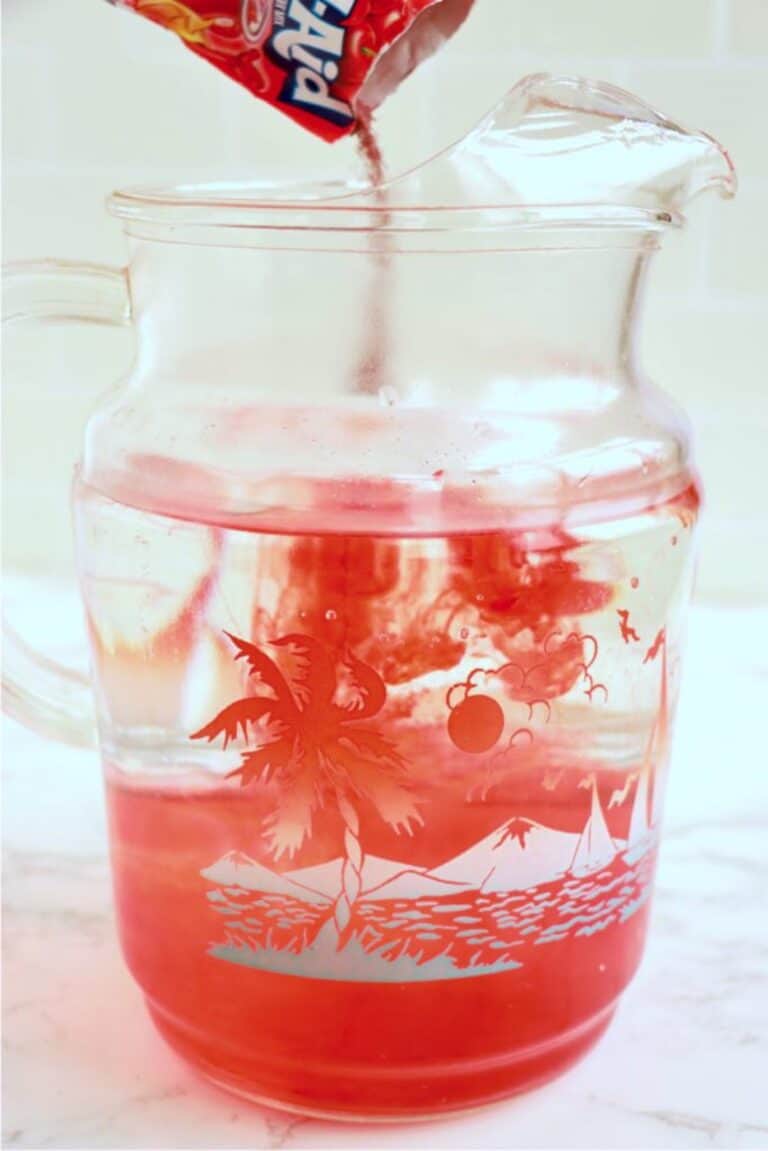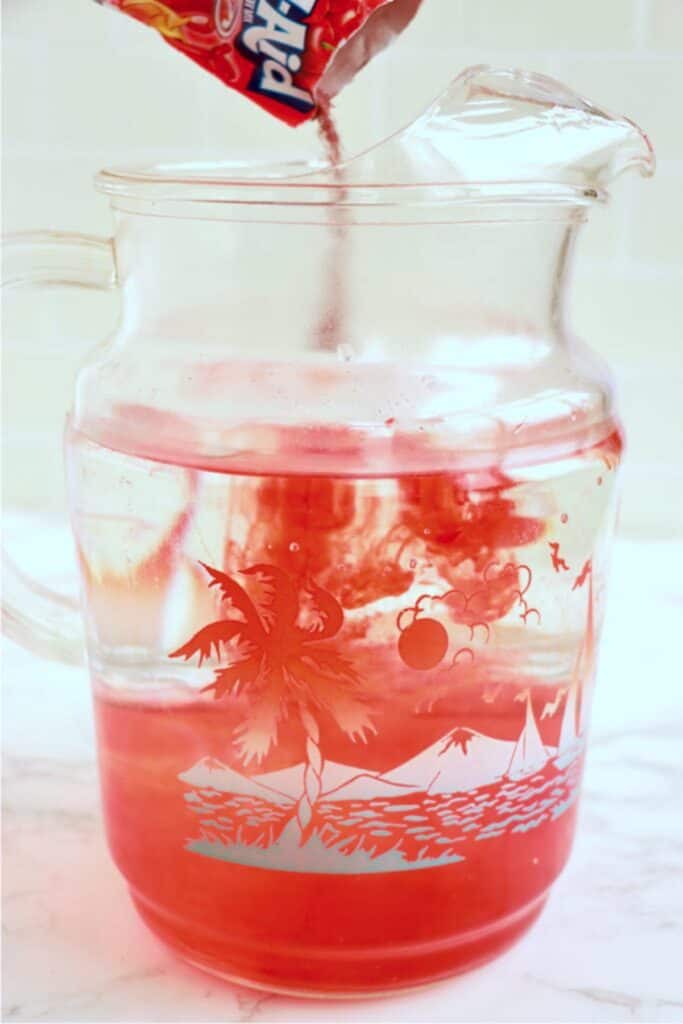 2: Pour the Kool Aid into popsicle molds and freeze until solid.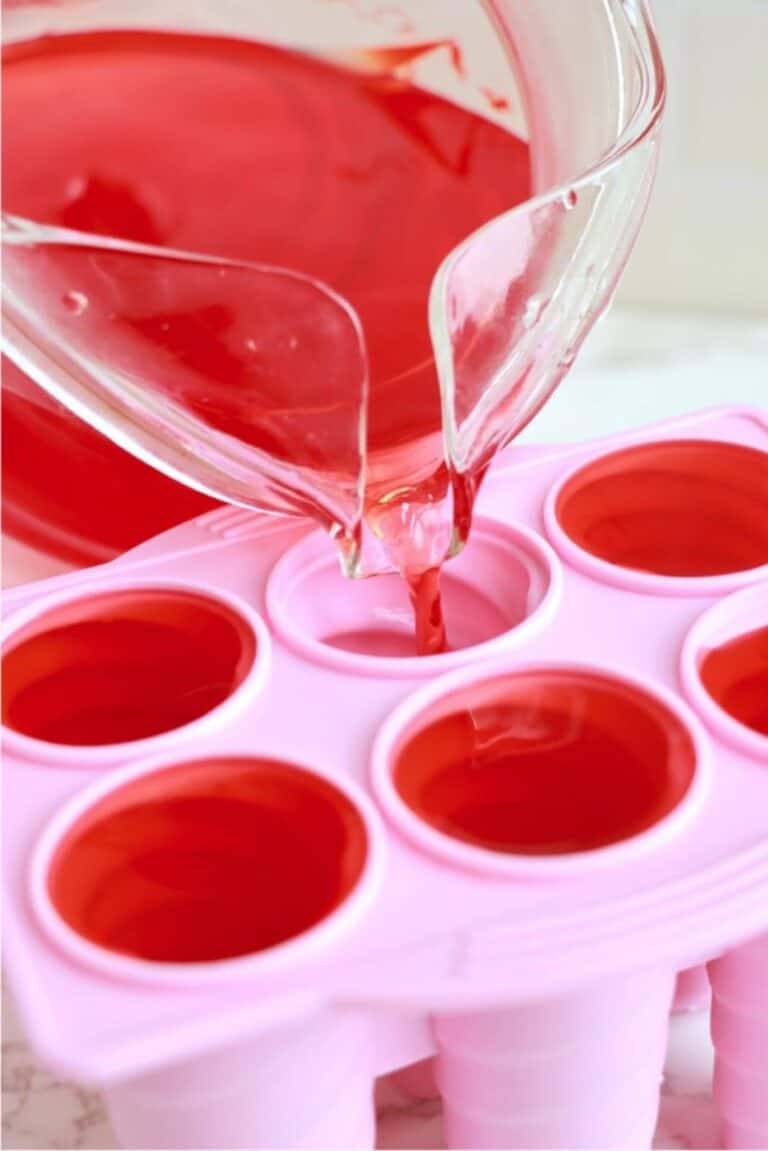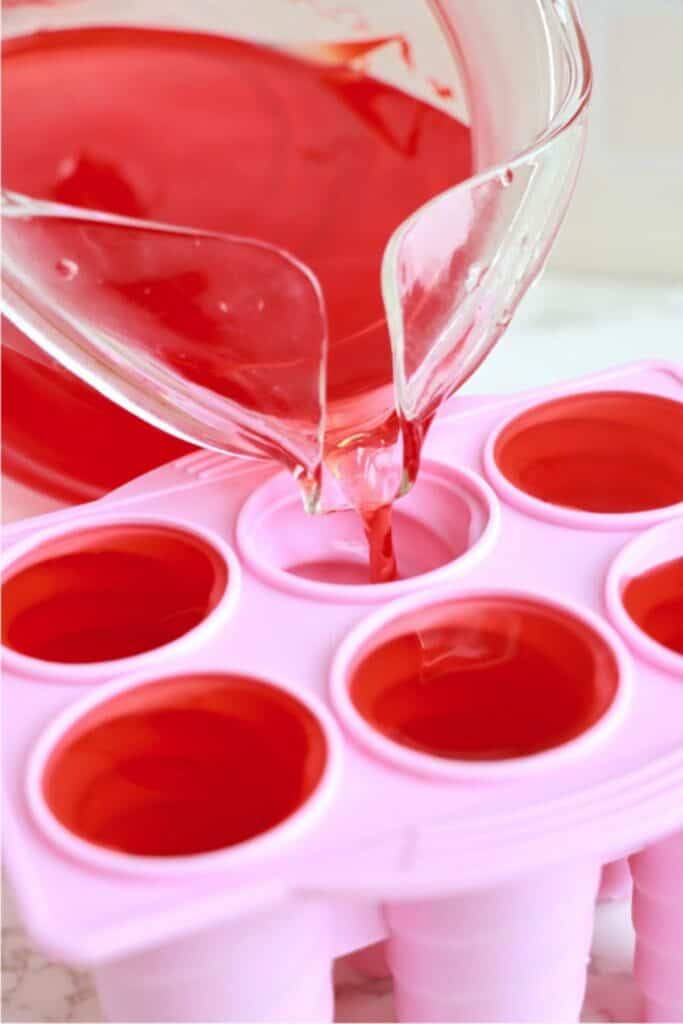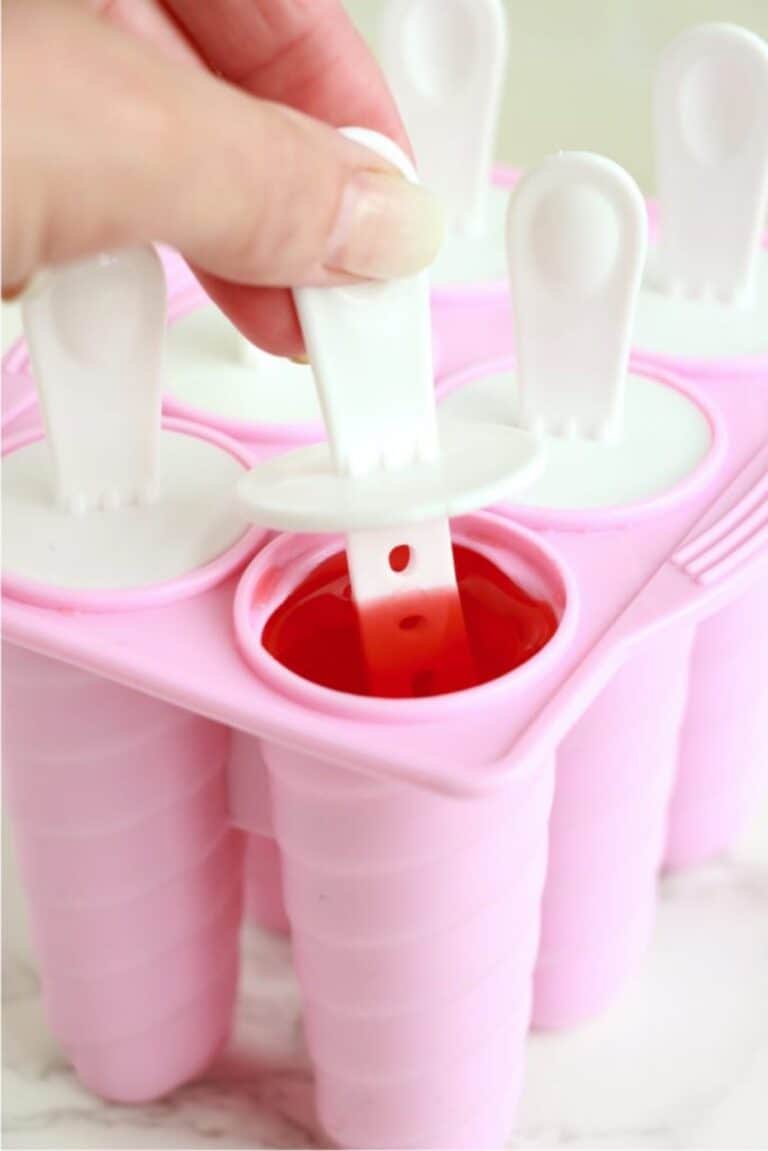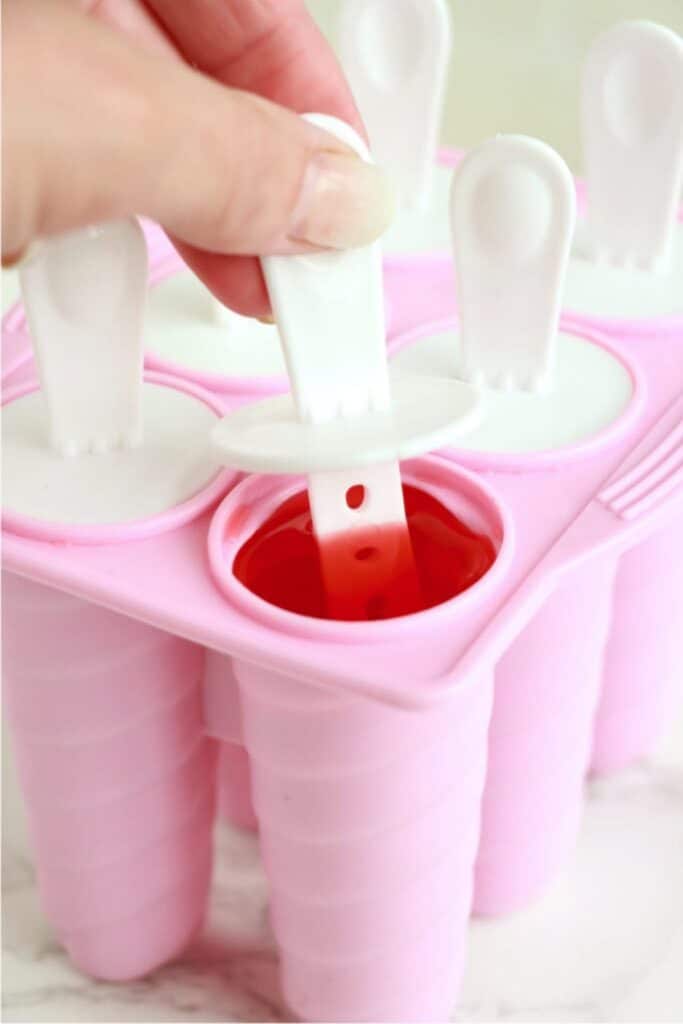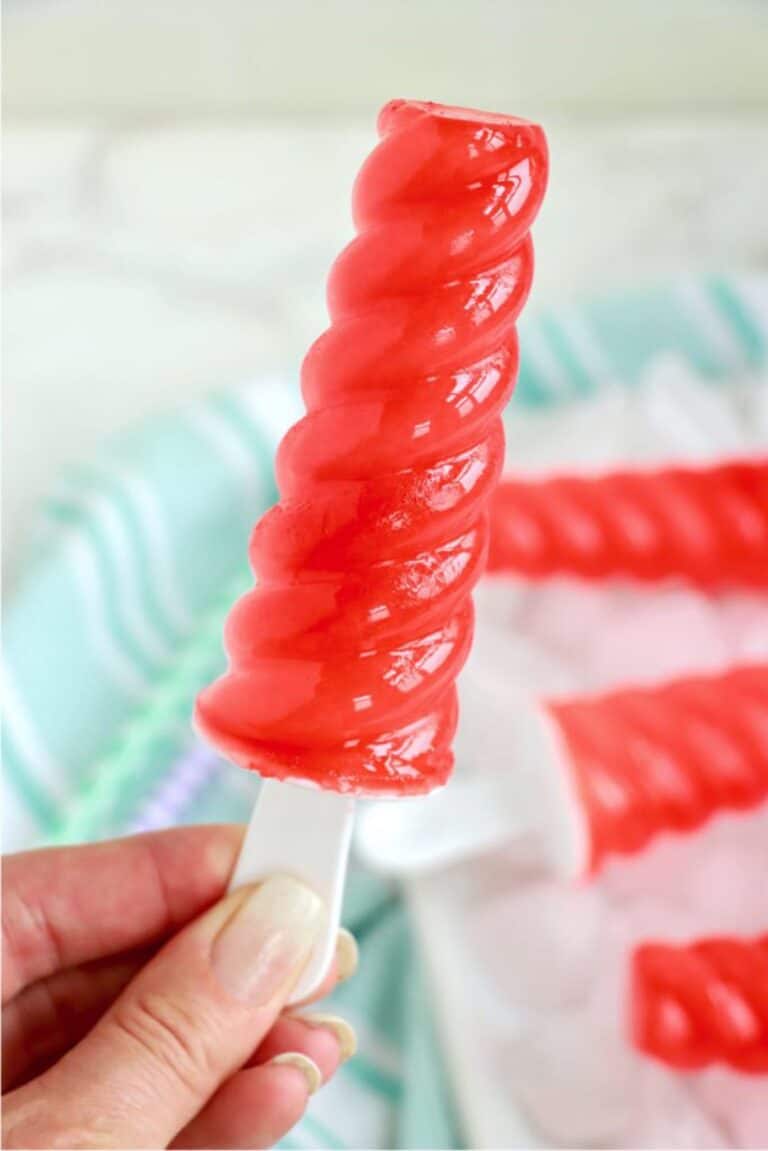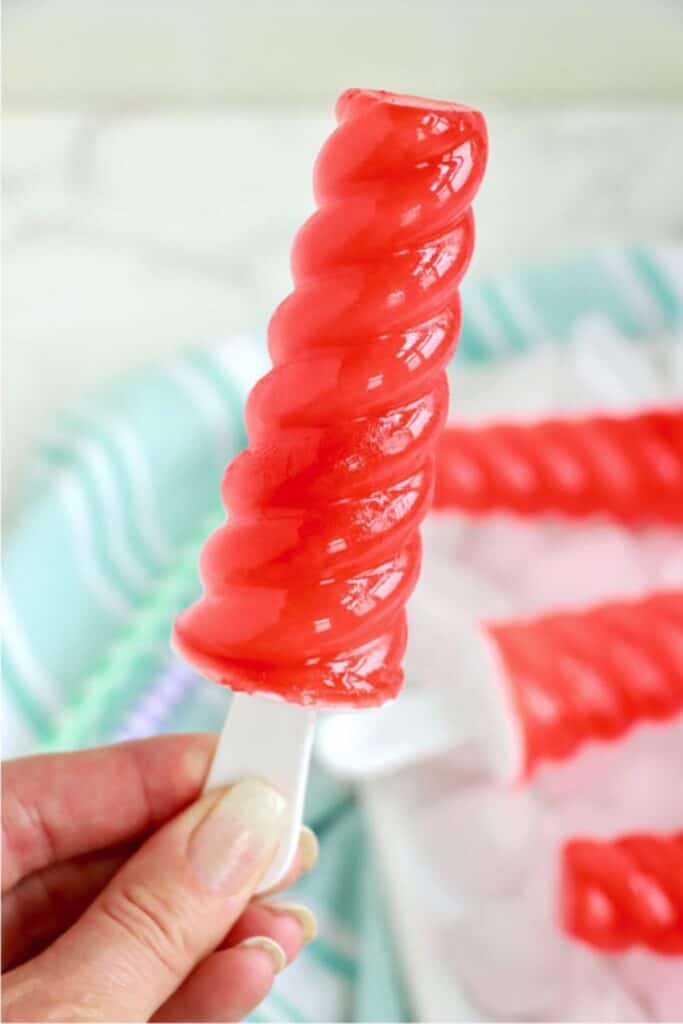 Substitutions and Variations
Use any of your favorite Kool Aid flavors.
If you don't have popsicle molds, you can use ice cube trays.
Pour the Kool Aid into an ice cream mixer to make Kool Aid slushies
Equipment
Pitcher
Large spoon
Popsicle mold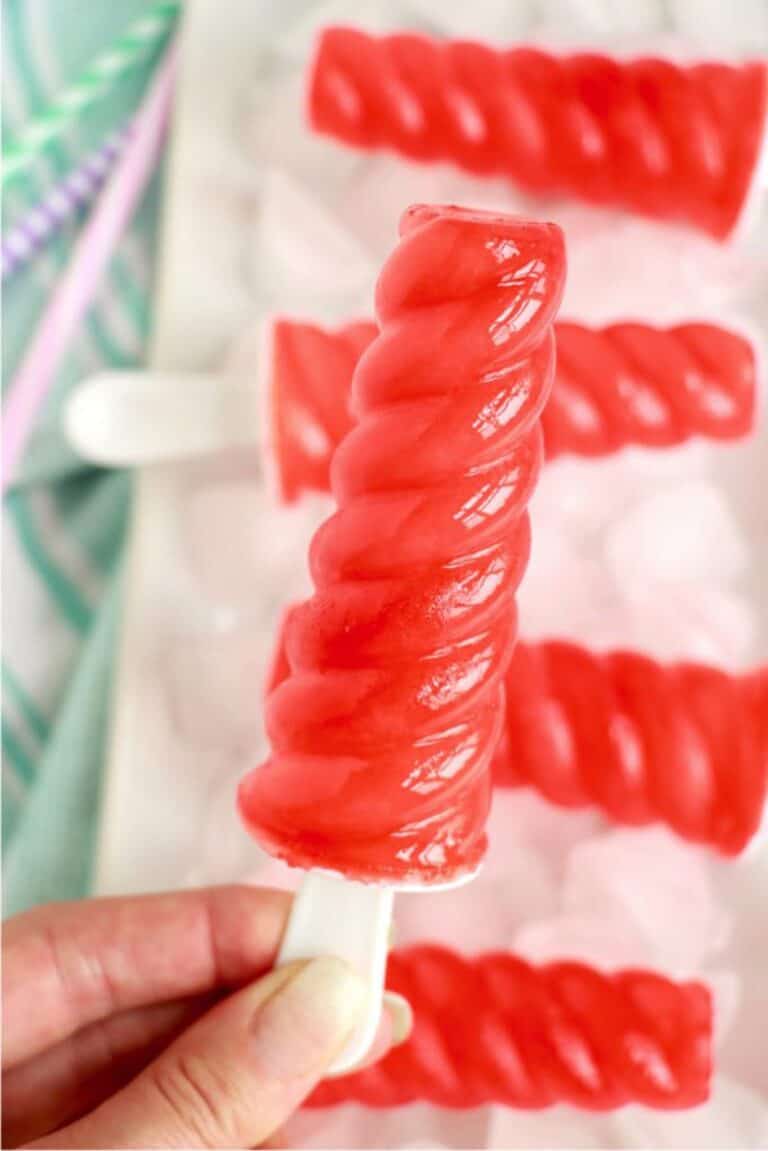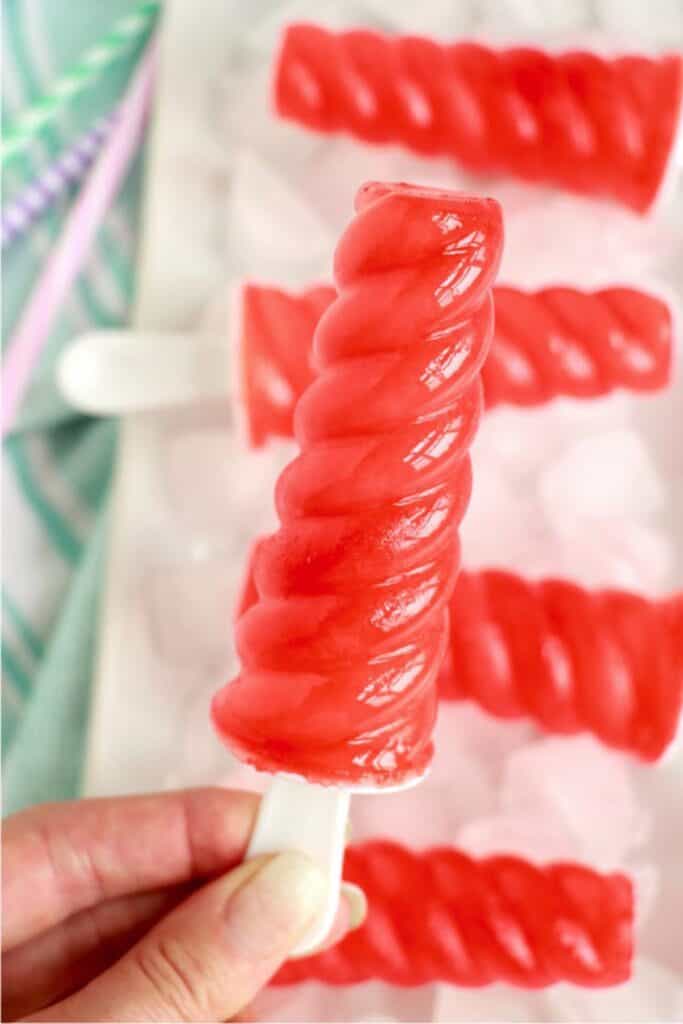 Storage
Freezer: Store for up to 8 months in an air-tight, freezer-safe container or heavy-duty freezer bag.
What to Serve with Popsicles
Popsicles are a classic, hand-held summertime snack designed to be enjoyed on the go. The best things to enjoy with them are sunshine, friends, and family.
Tips:
Mix your Kool Aid thoroughly, then mix again just before pouring into the popsicle molds to ensure even distribution.
If you don't have popsicle molds, just use ice cube trays and place a toothpick in the center.
Popsicles typically need at least 6 hours to set, so make these the day before you plan to serve them.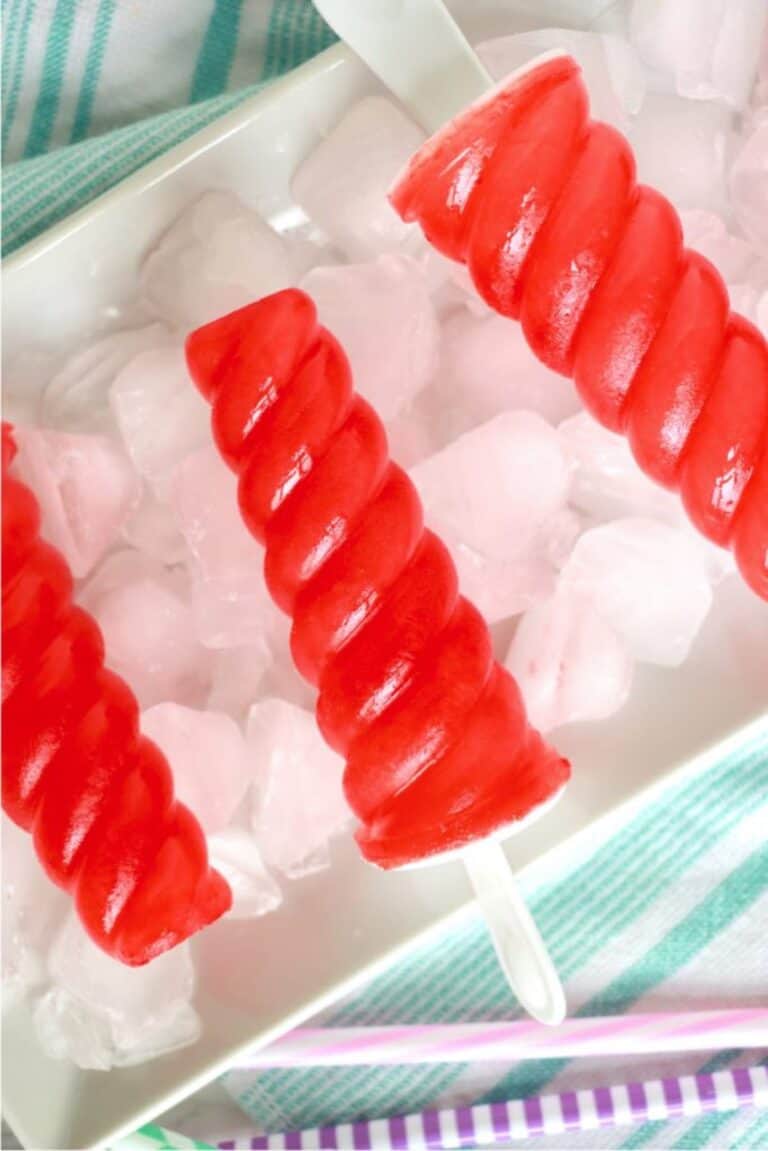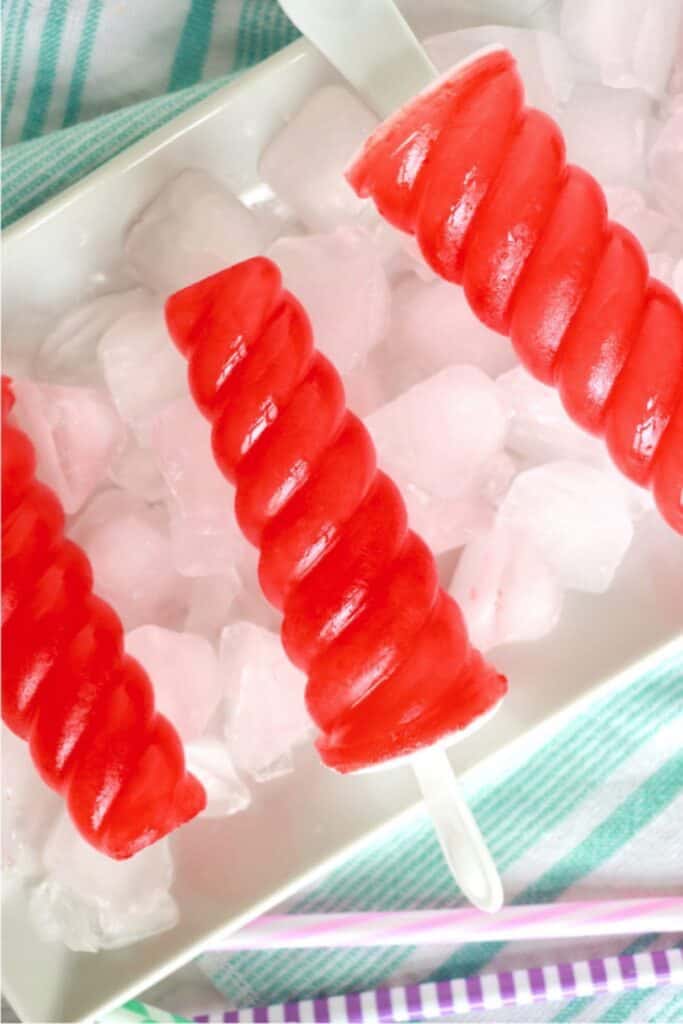 FAQ
How do I keep the flavor of my homemade popsicles even?
When popsicles are placed in the freezer, the ingredients in the water can settle. To avoid this, try mixing the Kool Aid immediately before adding it to the molds.
How can I make my popsicles have a stronger flavor?
If you want a stronger flavor, simply use less water!
How do I easily remove popsicles from their mold?
Run hot water over the mold for about 5 seconds. This will release the popsicle.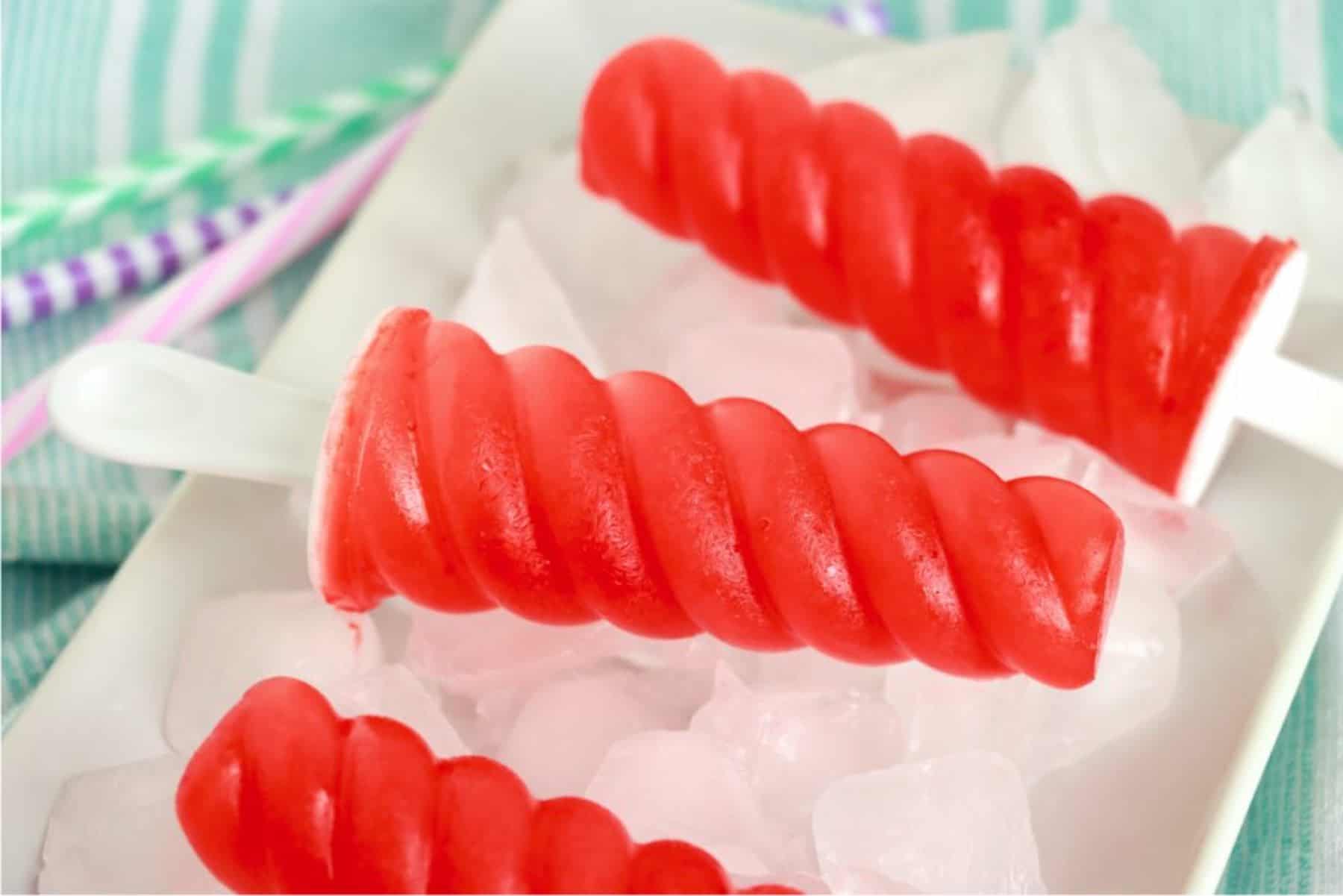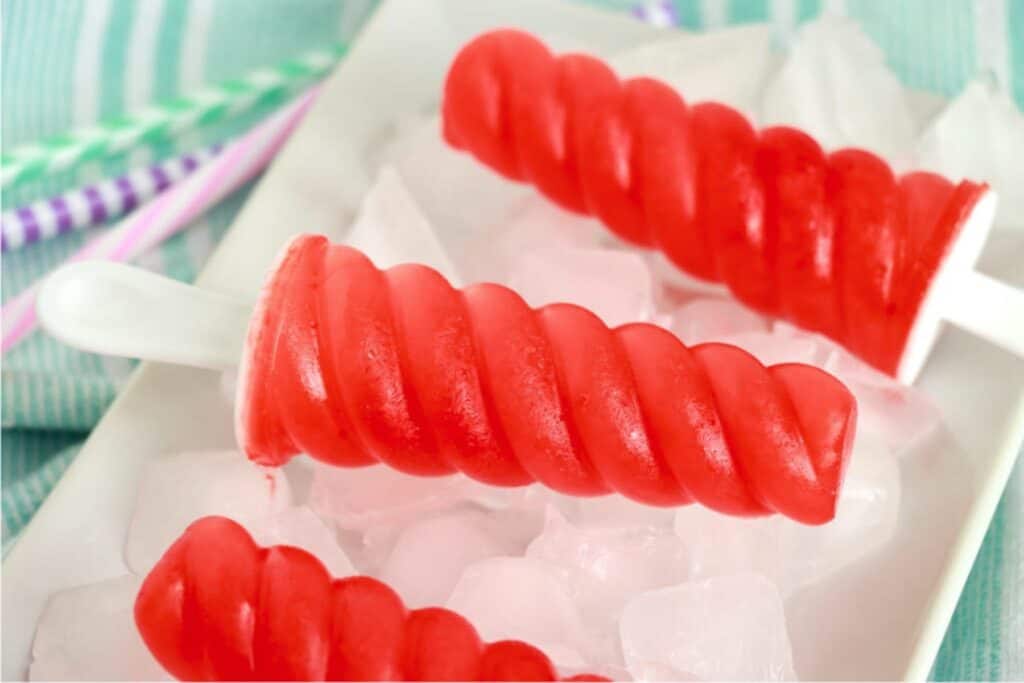 More Sweet Treats
Yield: 24 popsicles
Kool Aid Popsicles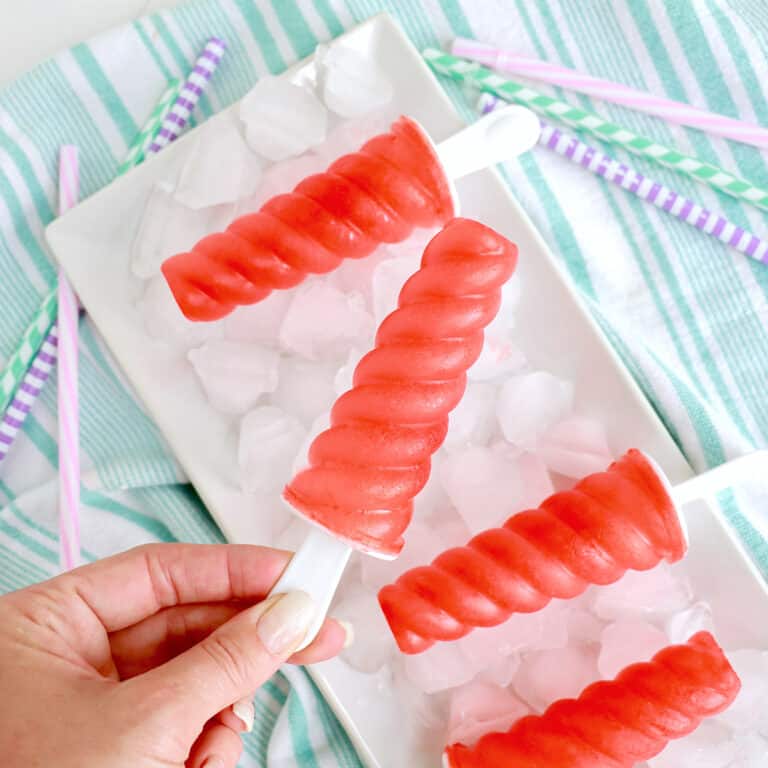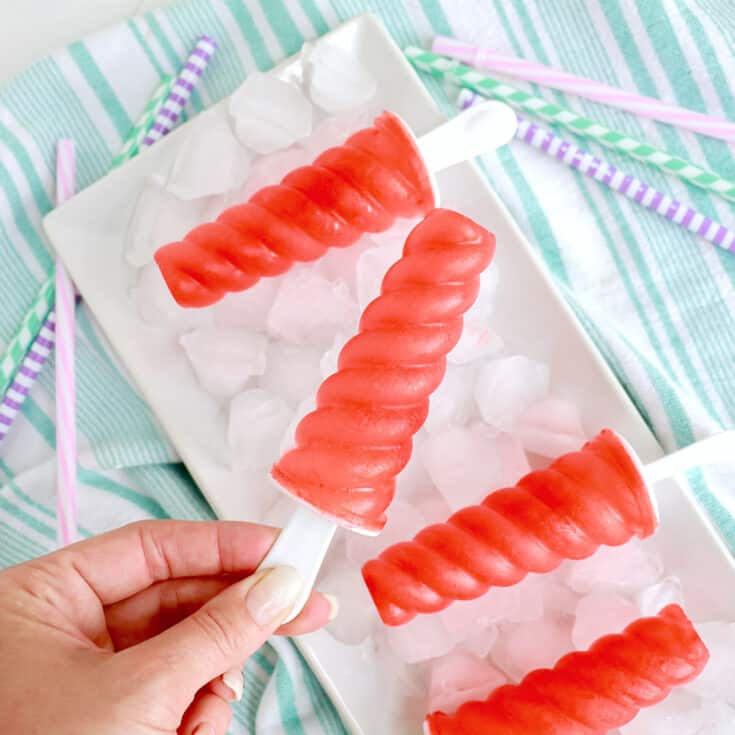 Kool Aid popsicles are an iconic summertime treat that you and your family will love. One ingredient is all it takes!
Total Time
6 hours
5 minutes
Ingredients
Kool Aid packet
2 quarts water
1 cup sugar
Instructions
Prepare Kool Aid according to packet directions.
Carefully pour Kool Aid into popsicle molds.
Cover with popsicle stick insert.
Place filled molds in the freezer on a level surface.
Freeze for 6 hours or until popsicles are frozen solid.
Nutrition Information
Yield
24
Serving Size
1
Amount Per Serving
Calories

32
Total Fat

0g
Saturated Fat

0g
Trans Fat

0g
Unsaturated Fat

0g
Cholesterol

0mg
Sodium

3mg
Carbohydrates

8g
Fiber

0g
Sugar

8g
Protein

0g
Get Inspired!
Never miss my delicious recipes, cute creations, or household tips!