Homemade rhubarb sauce is so easy to make and so full of tasty, sweet and tangy flavor. It's a simple sauce recipe that's ready in no time and perfect over desserts or even meats for a bit of extra fun flavor.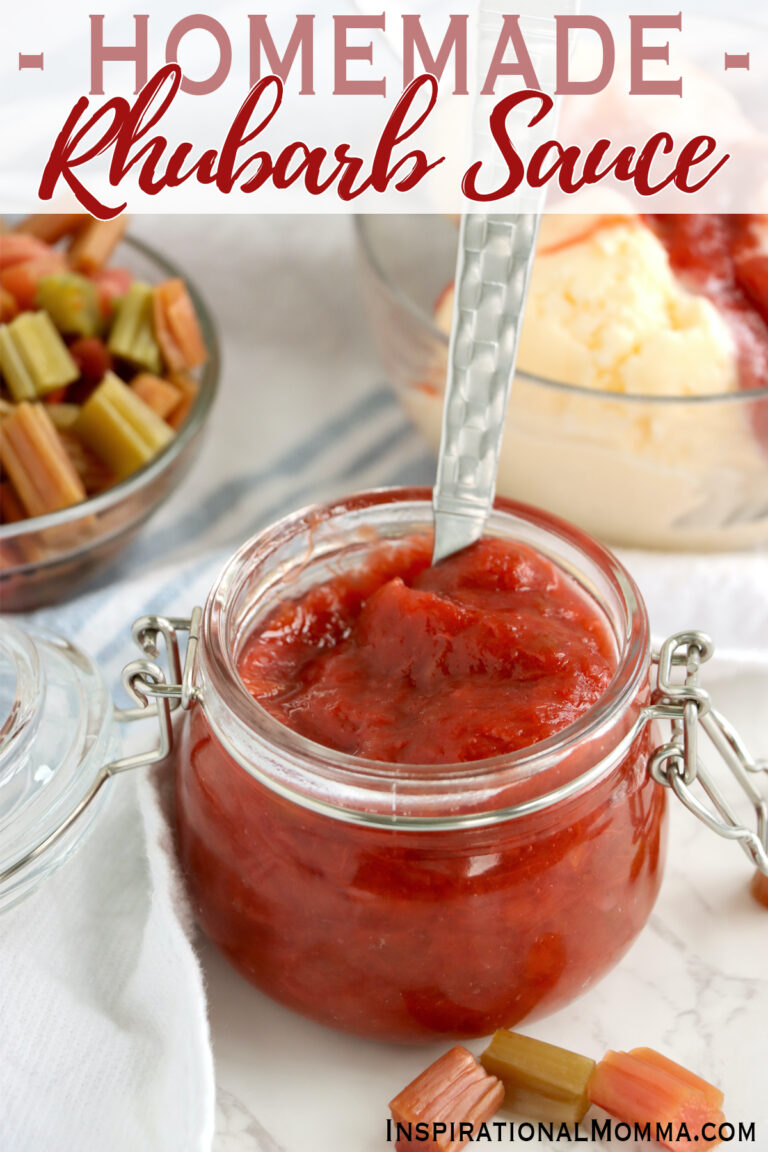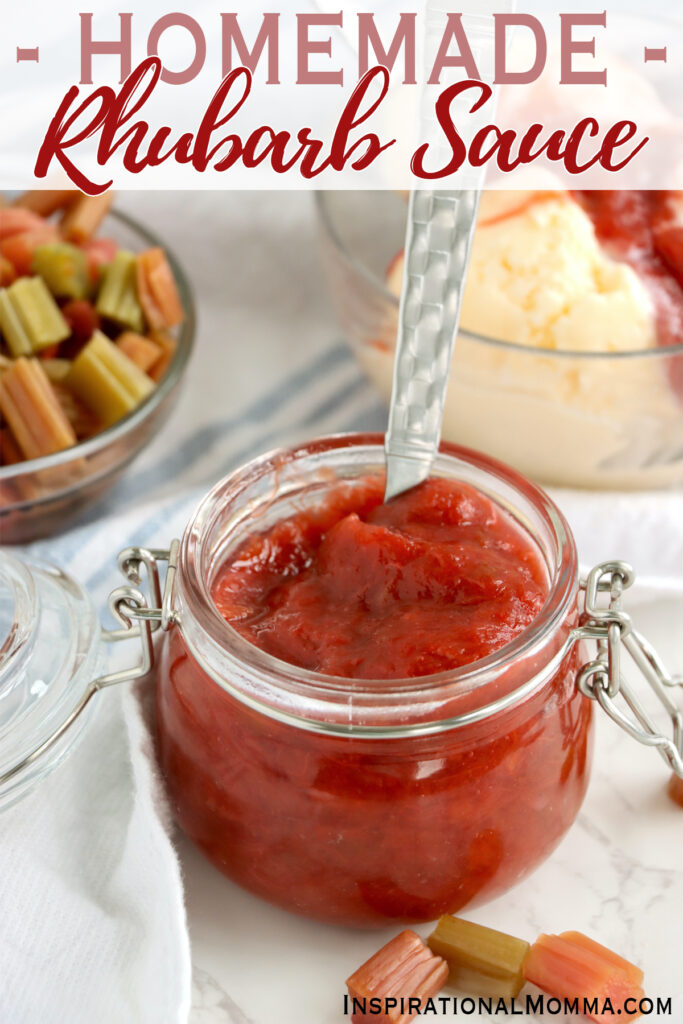 I love rhubarb sauces and desserts. Usually, I mix the rhubarb with some kind of fruit, but this time I just added water and sugar and made rhubarb the star of the show. It's as delicious as it is easy, and that's the best combo!
Why You'll Love This Recipe
It only uses a handful of simple ingredients.
It's super easy to make.
It's a sweet and tangy sauce that's as delicious over ice cream as it is as part of a chicken or chop recipe!
Top Tip
Be sure to stir constantly throughout the cooking process to prevent the sauce from sticking and burning.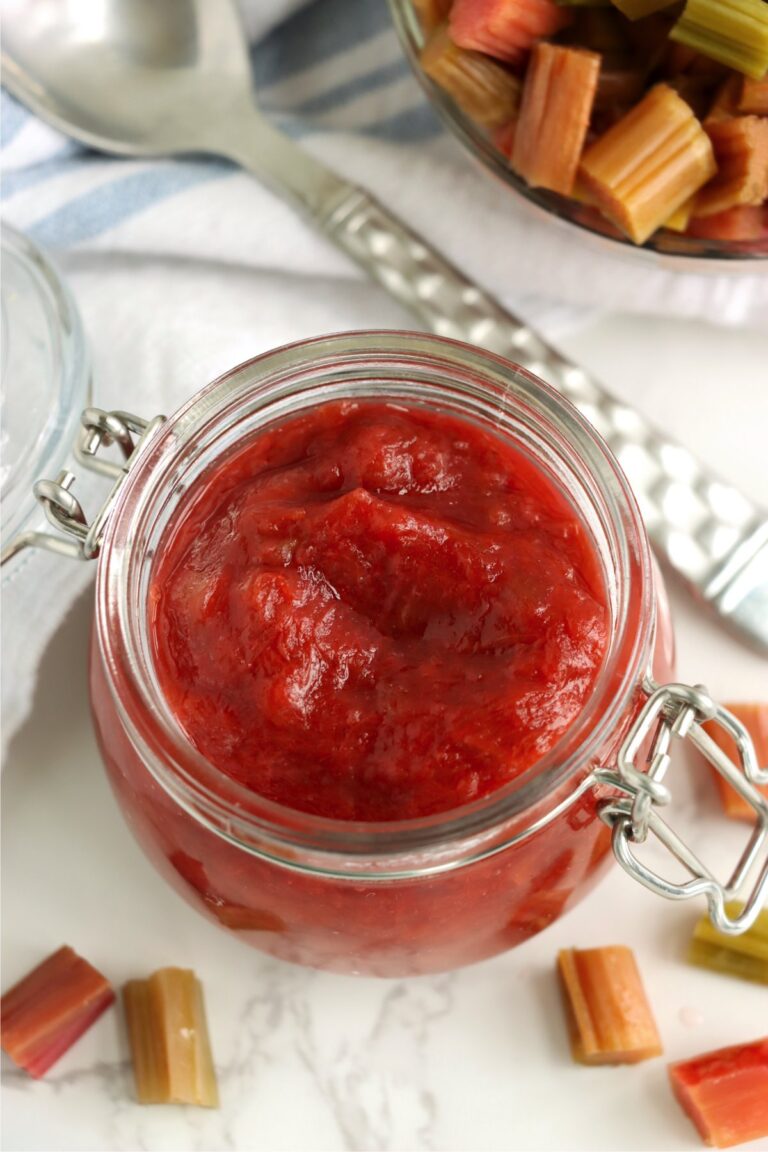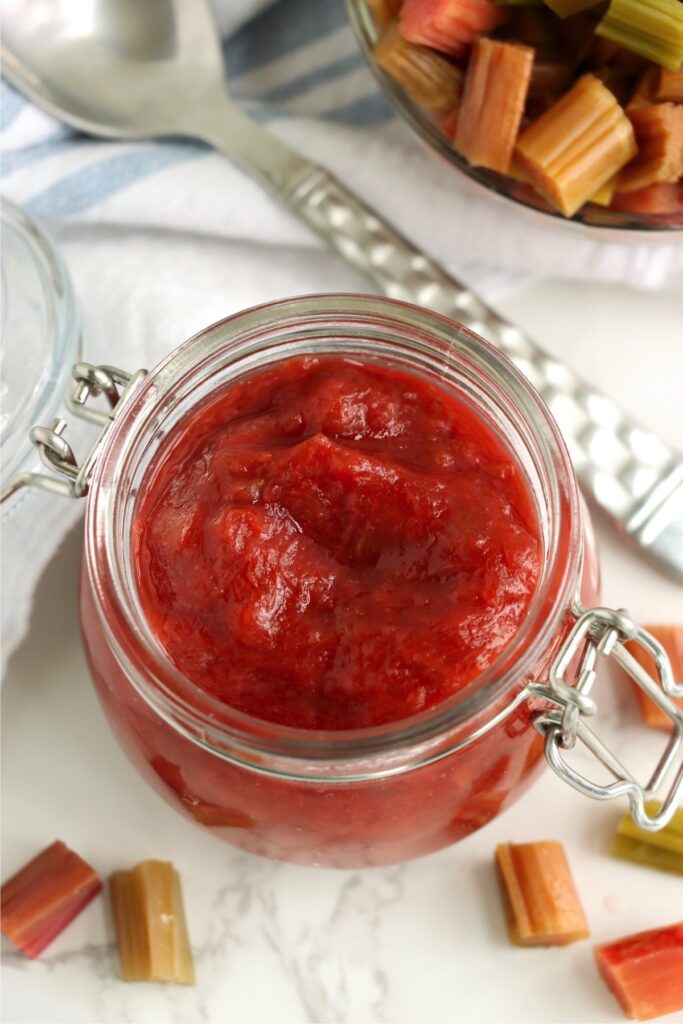 Ingredients
It literally only takes a handful of ingredients to make this sauce, and you'll find everything easily at your local grocery store. Be sure to check the recipe card at the end of the post for exact amounts.
½-inch pieces of rhubarb
Sugar
Water
Optional: Red food coloring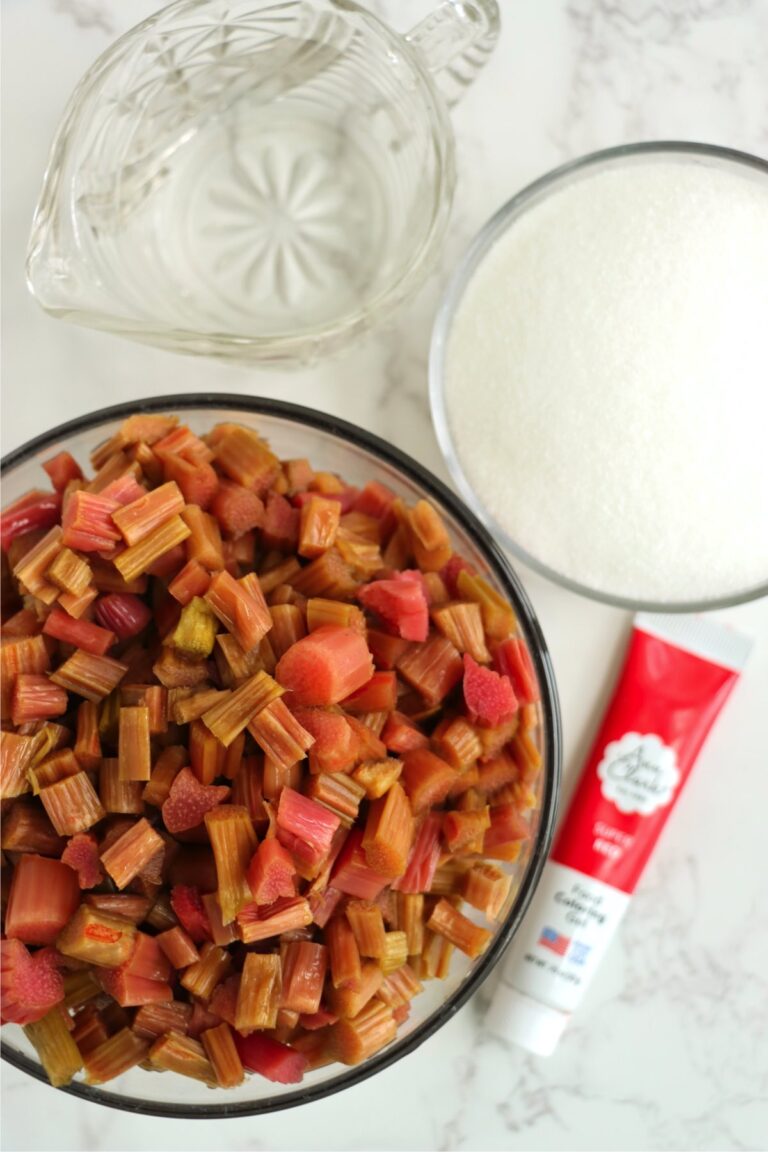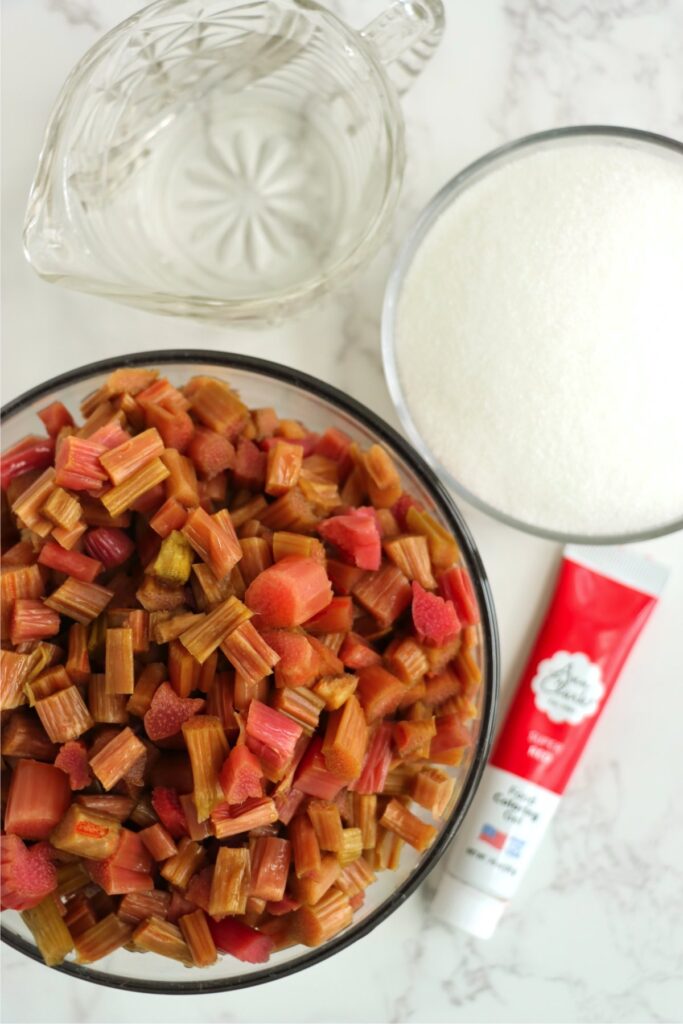 Instructions
This is one of the easiest recipes you'll ever make. You'll be in and out of the kitchen in no time. The highlights are here, but you'll find the exact instructions, such as they are, in the recipe card at the end of the post.
1: Combine all ingredients in a saucepan.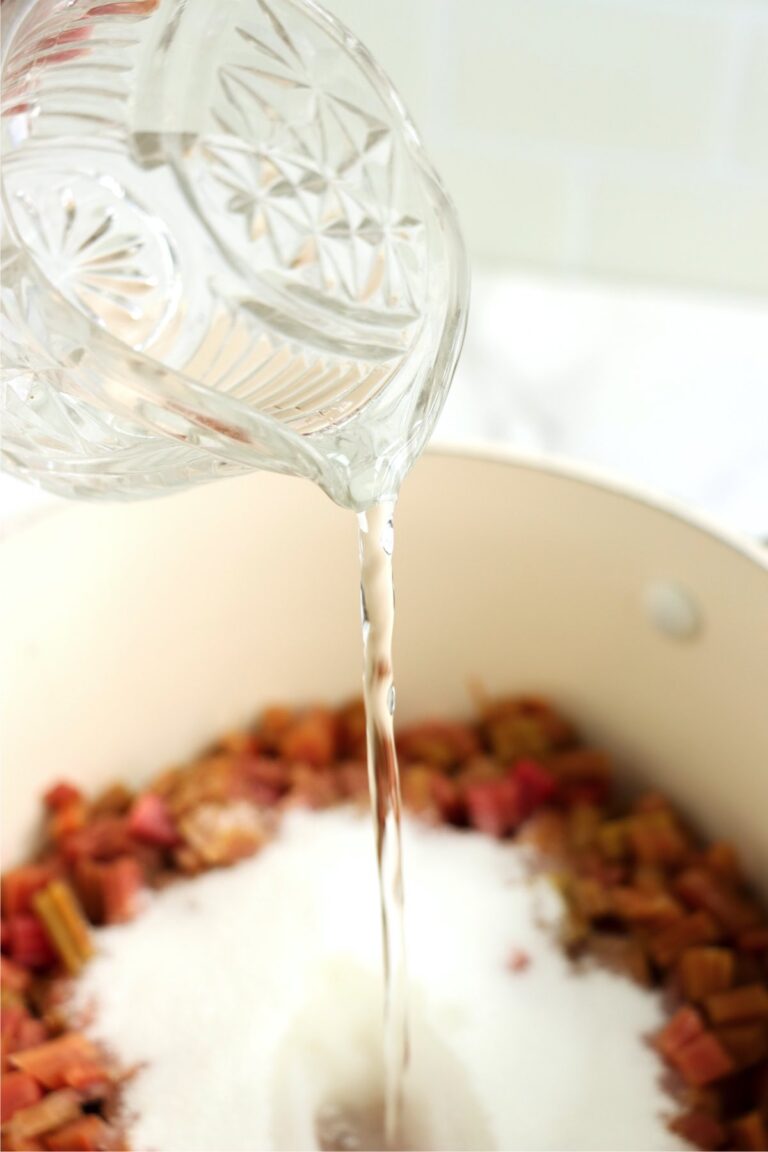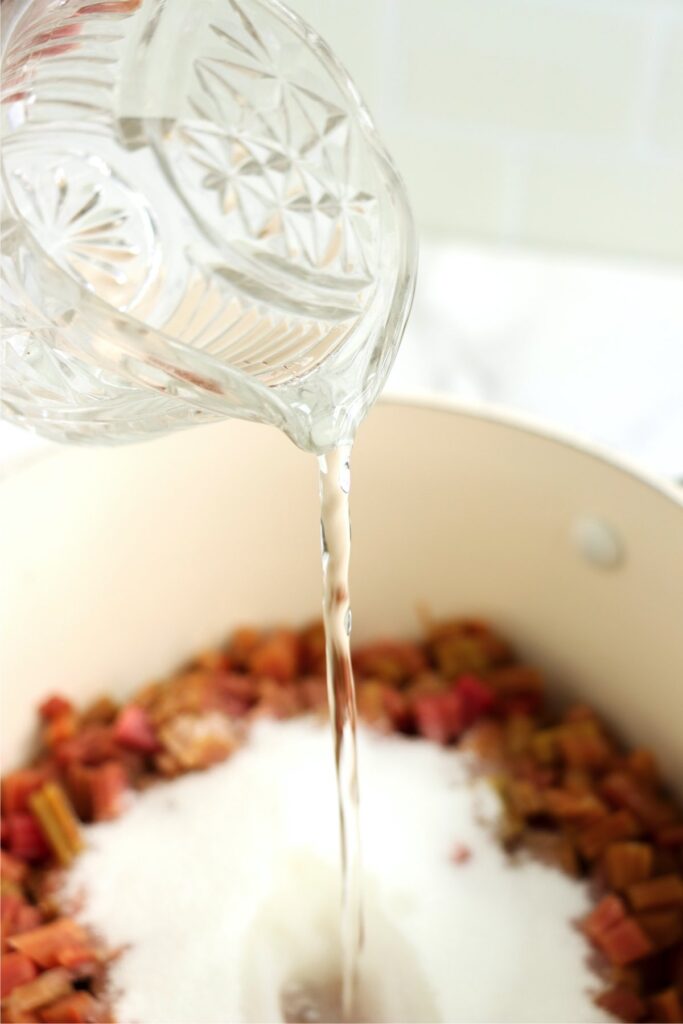 2: Cook on medium heat, mashing the rhubarb and stirring constantly, until the mixture forms a thick sauce.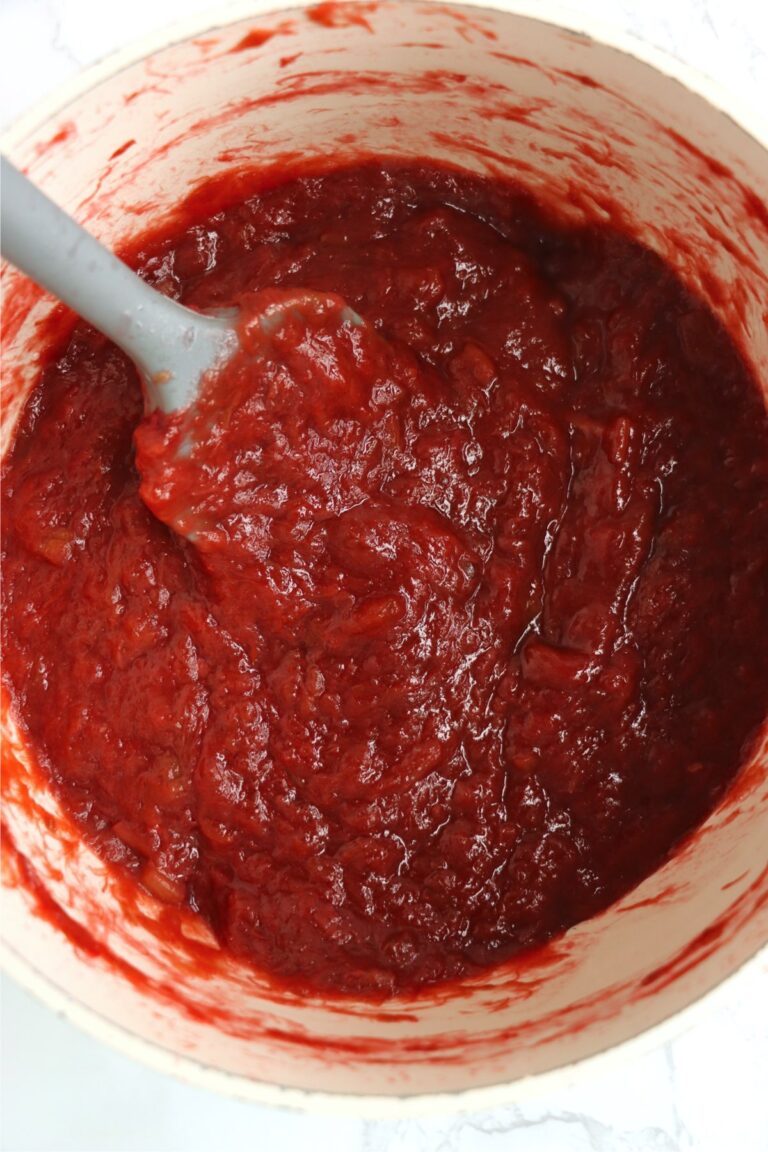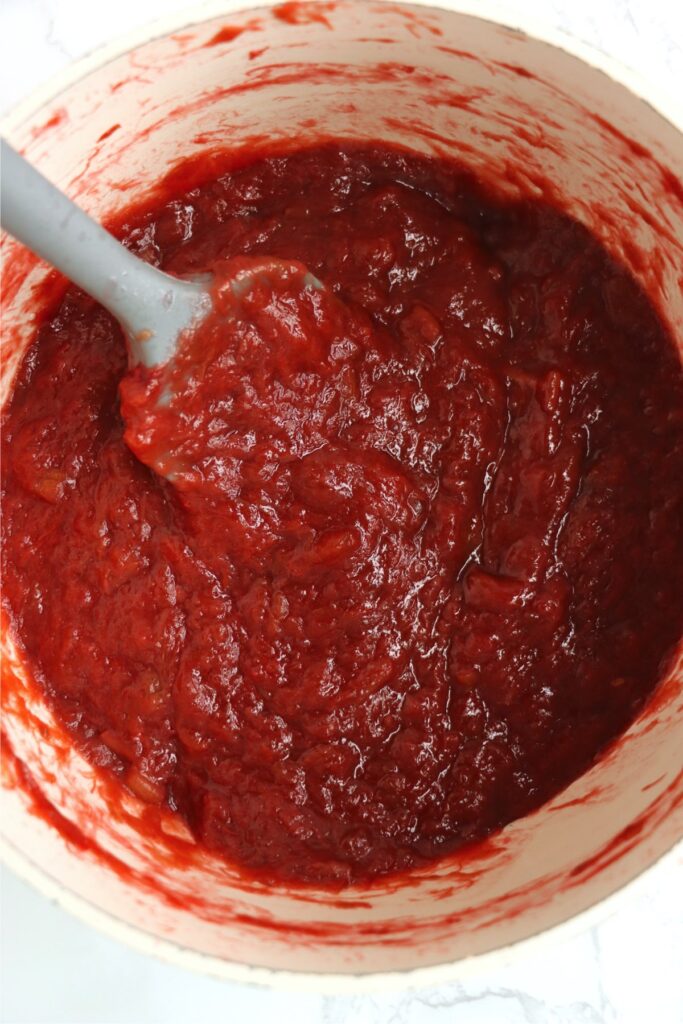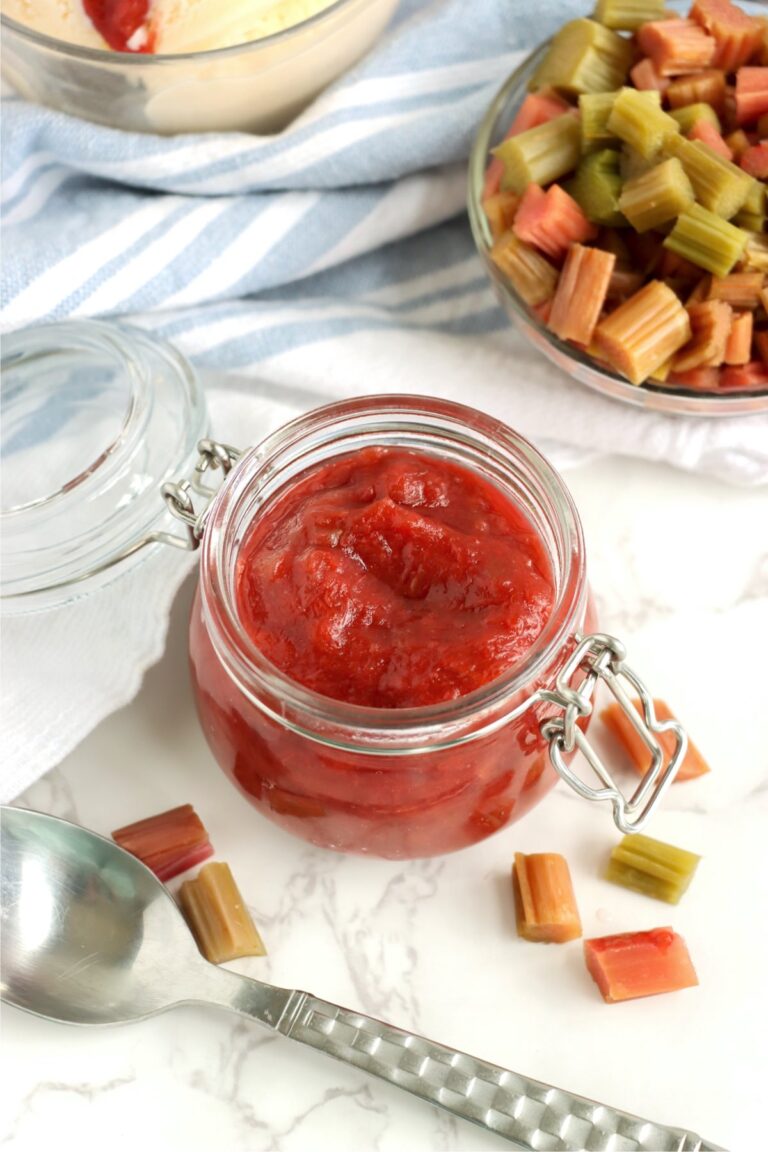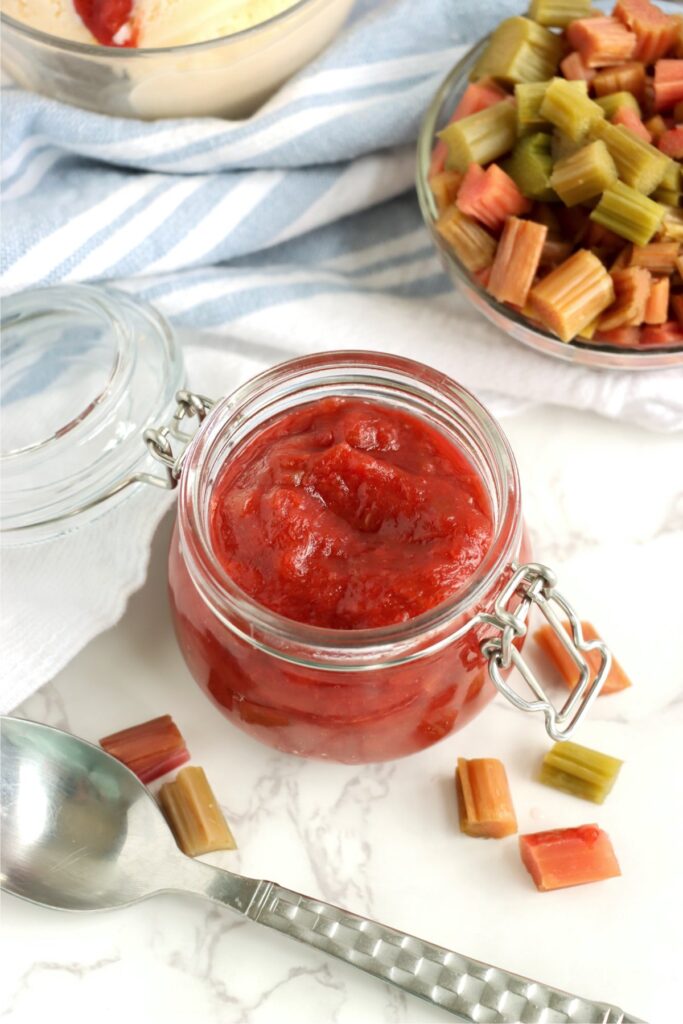 Substitutions and Variations
Add fresh cranberries and more sugar to make cranberry rhubarb sauce.
Try adding a blend of white and brown sugar for a slightly different flavor.
For a fruity variation, try adding strawberries, cherries, or berries.
Equipment
Measuring cup
Saucepan
Spoon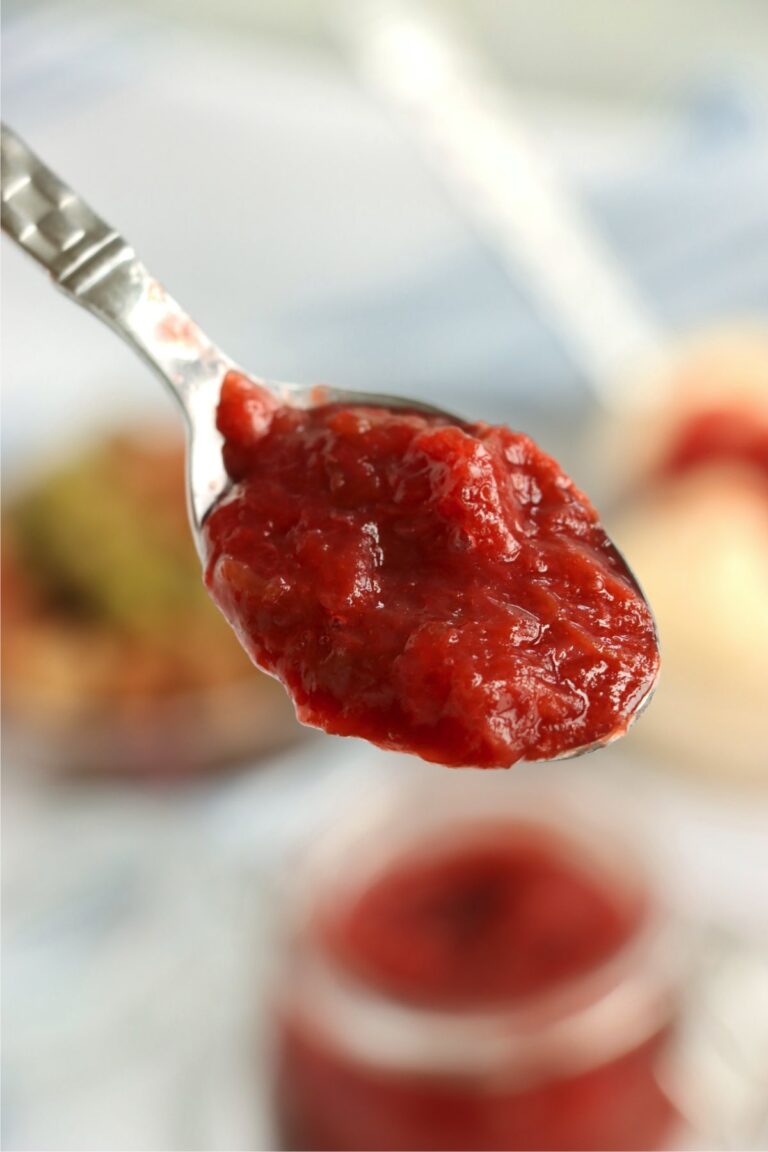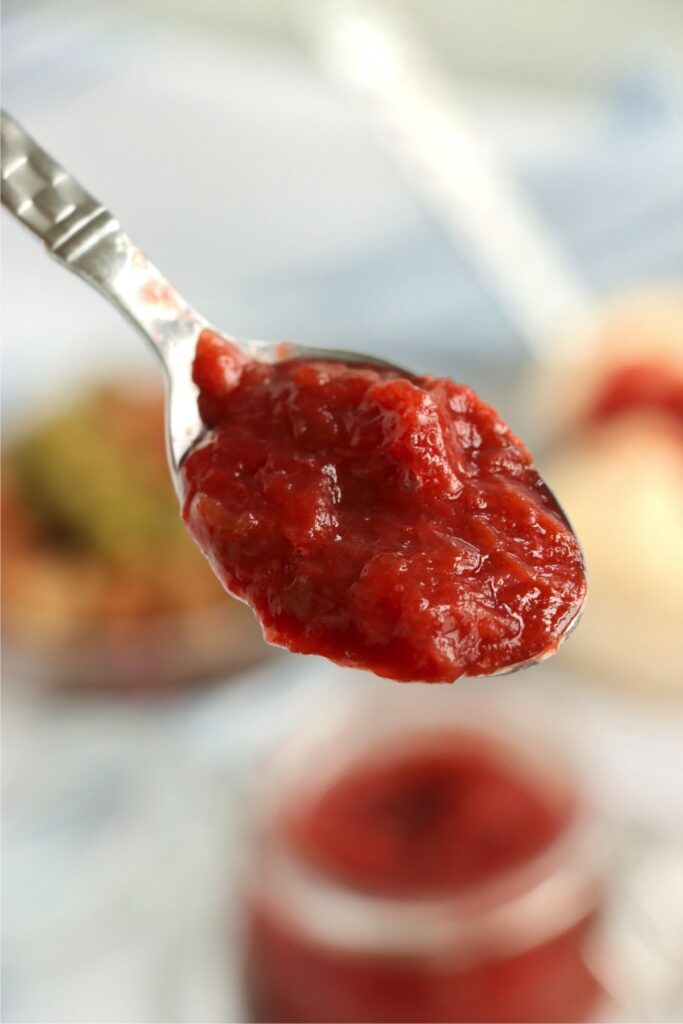 Storage
Refrigerator: Store for up to a week in an air-tight container.
Freezer: Store for up to 3 months in an air-tight, freezer-safe container or heavy-duty freezer bag.
Make Ahead: Make this and use it for anything you like for up to a week.
What to Serve with Rhubarb Sauce
I'm a big fan of serving this sauce over ice cream, unfrosted cake, cheesecake, or on toast or biscuits with breakfast. I love to set it out along with my other favorite jam recipes so everyone can choose what they like.
Tips
Stir constantly while cooking this sauce so it doesn't stick or burn.
Adjust the sugar depending on how sweet or tart you like your rhubarb sauce.
Try this sauce on your favorite sweet or savory items. It's super versatile!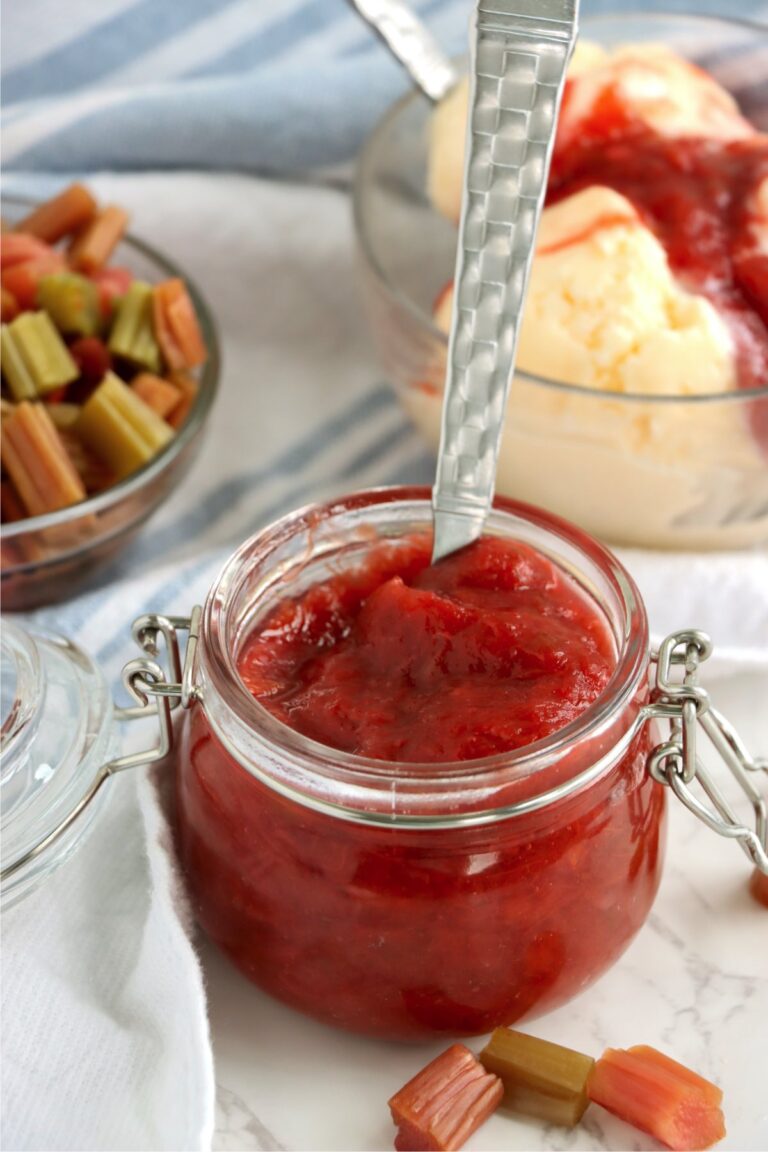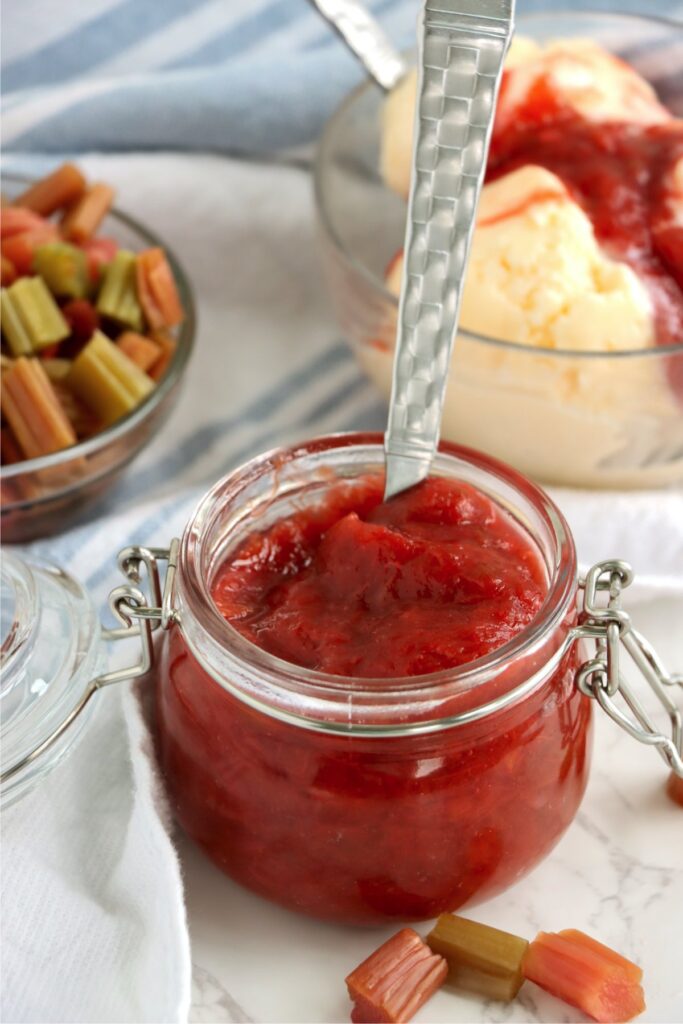 FAQ
What is rhubarb?
Rhubarb is a fleshy, edible stalk of a root vegetable.
Is rhubarb a kind of celery?
Although they look very similar, rhubarb and celery are in no way related.
Can rhubarb make you sick?
You may have heard that rhubarb can make you sick. That's an idea that's been taken out of context. Rhubarb stalks are completely safe to eat, however, their leaves are toxic. Don't eat the leaves, and you'll be totally okay!
Is rhubarb good for you?
It's actually very good for you. Rhubarb is full of vitamin K, which is great for bone and blood health, as well as fiber, which is great for your gut.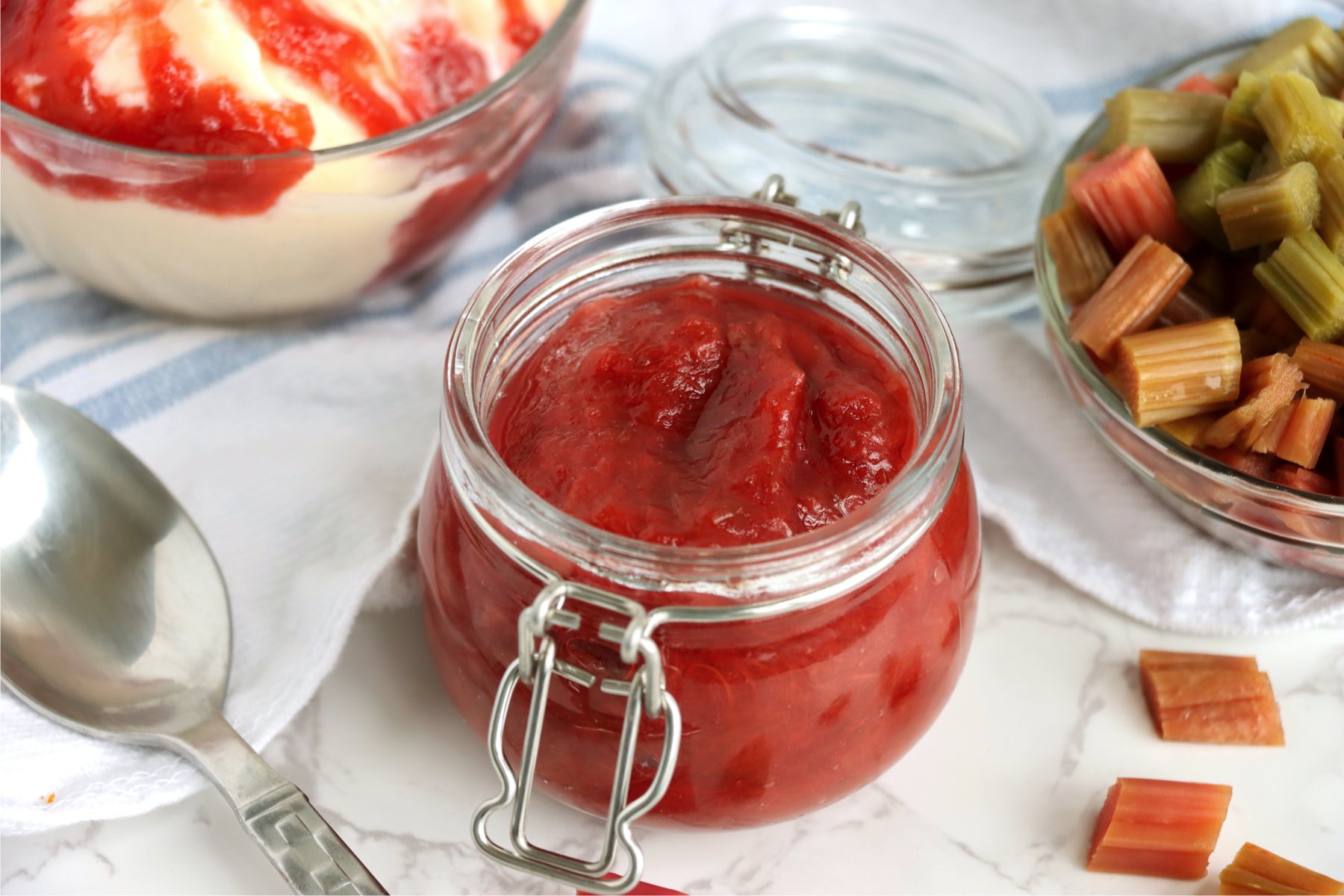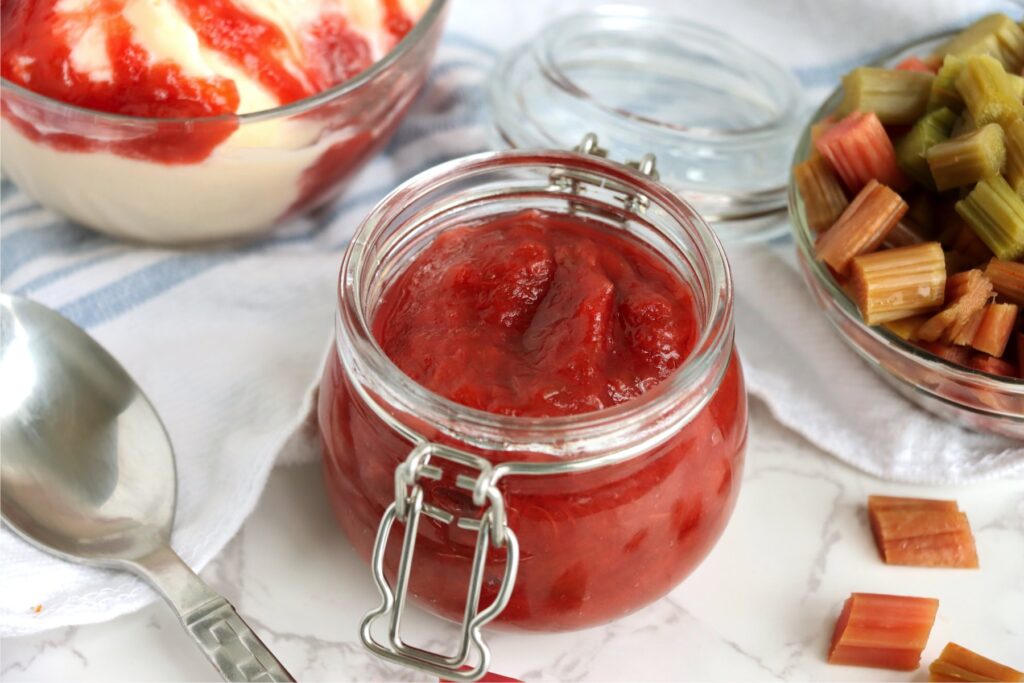 More Fruity Recipes
Yield: 16 servings
Homemade Rhubarb Sauce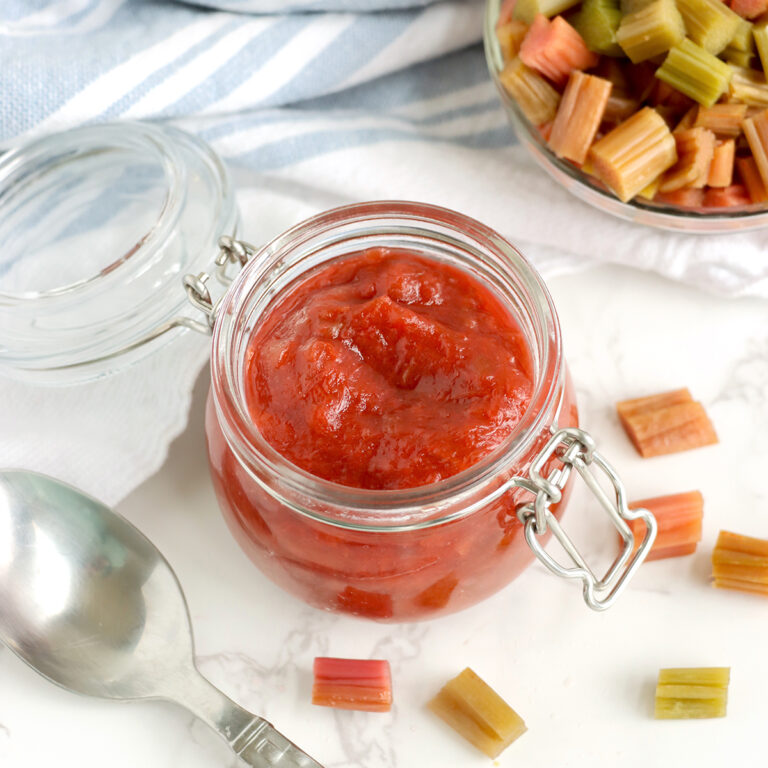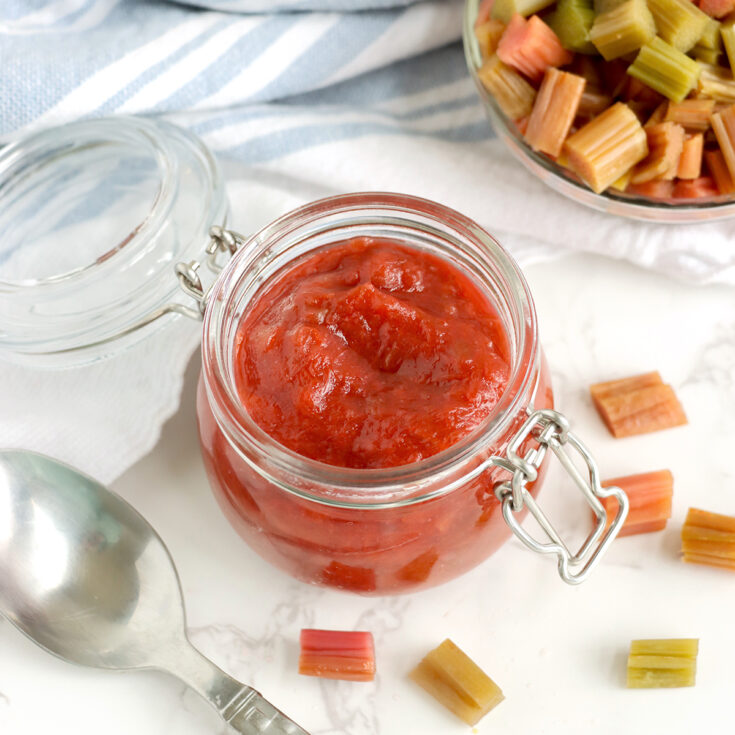 This homemade rhubarb makes a delicious, sweet-and-tart sauce perfect for any dessert. You can even use it on meats for a kick of fun flavor. This homemade rhubarb makes a delicious, sweet-and-tart sauce perfect for any dessert. You can even use it on meats for a kick of fun flavor. #inspirationalmomma #homemaderhubarbsauce #homemaderhubarbsaucerecipe
Ingredients
4 cups ½-inch pieces of rhubarb
1 cup sugar
½ cup water
Optional: Red food coloring
Instructions
Place all ingredients in a medium saucepan over medium heat.
Continue stirring, preventing from it burning.
Rhubarb will begin to soften. Gently smash the rhubarb until it forms a sauce.
This will take about 12-15 minutes.
If the sauce is a bit too thick, you can add a little bit more water.
Also, if you prefer a sweeter sauce, add a bit more sugar.
Nutrition Information
Yield
12
Serving Size
1
Amount Per Serving
Calories

73
Total Fat

0g
Saturated Fat

0g
Trans Fat

0g
Unsaturated Fat

0g
Cholesterol

0mg
Sodium

2mg
Carbohydrates

19g
Fiber

1g
Sugar

17g
Protein

0g
Get Inspired!
Never miss my delicious recipes, cute creations, or household tips!