Healthy 4th of July Recipes
These healthy 4th of July recipes will help you make a big deal out of your next Independence Day party without making a bigger waistline. These recipes are delicious, full of flavor and color, and even the sweetest recipes are still relatively healthy!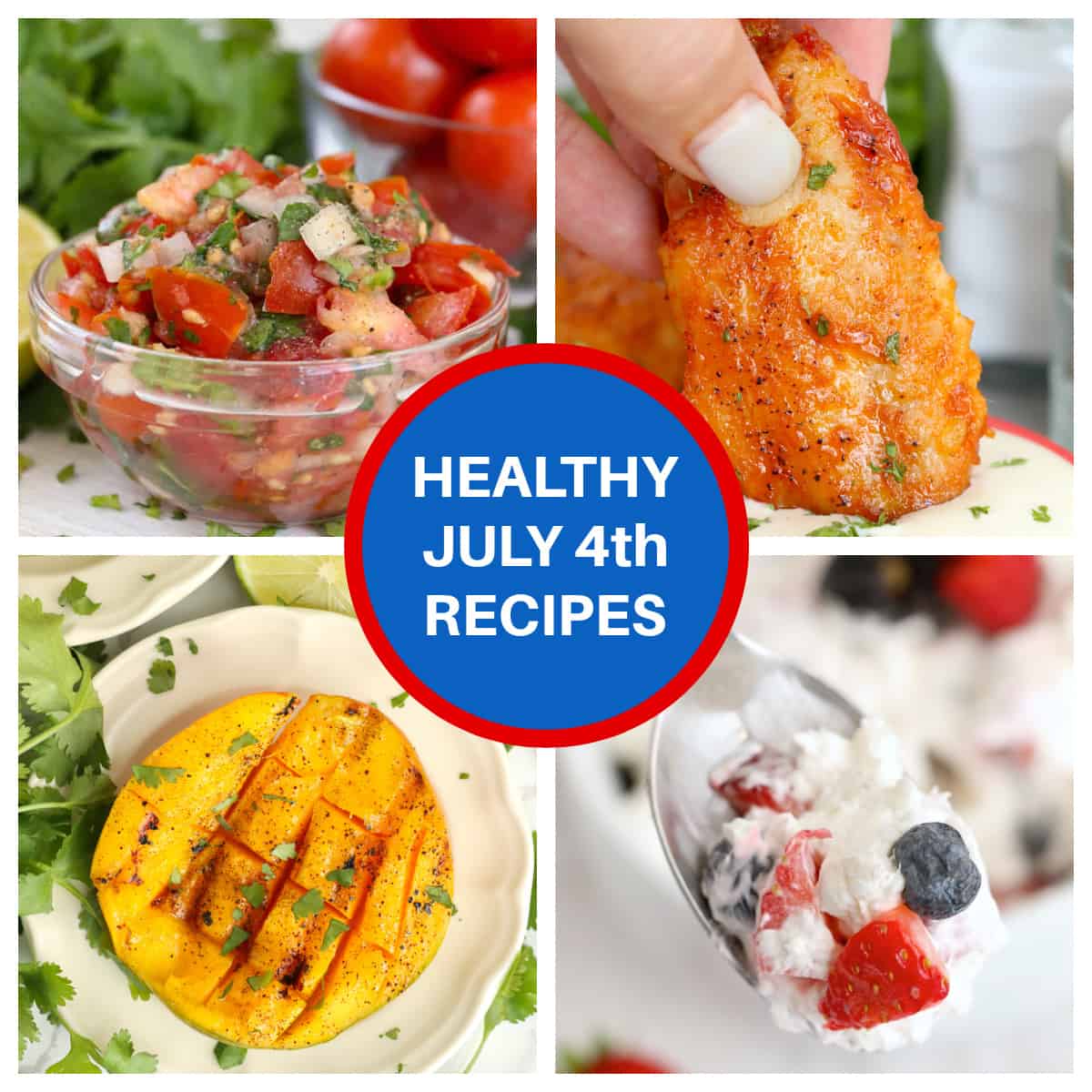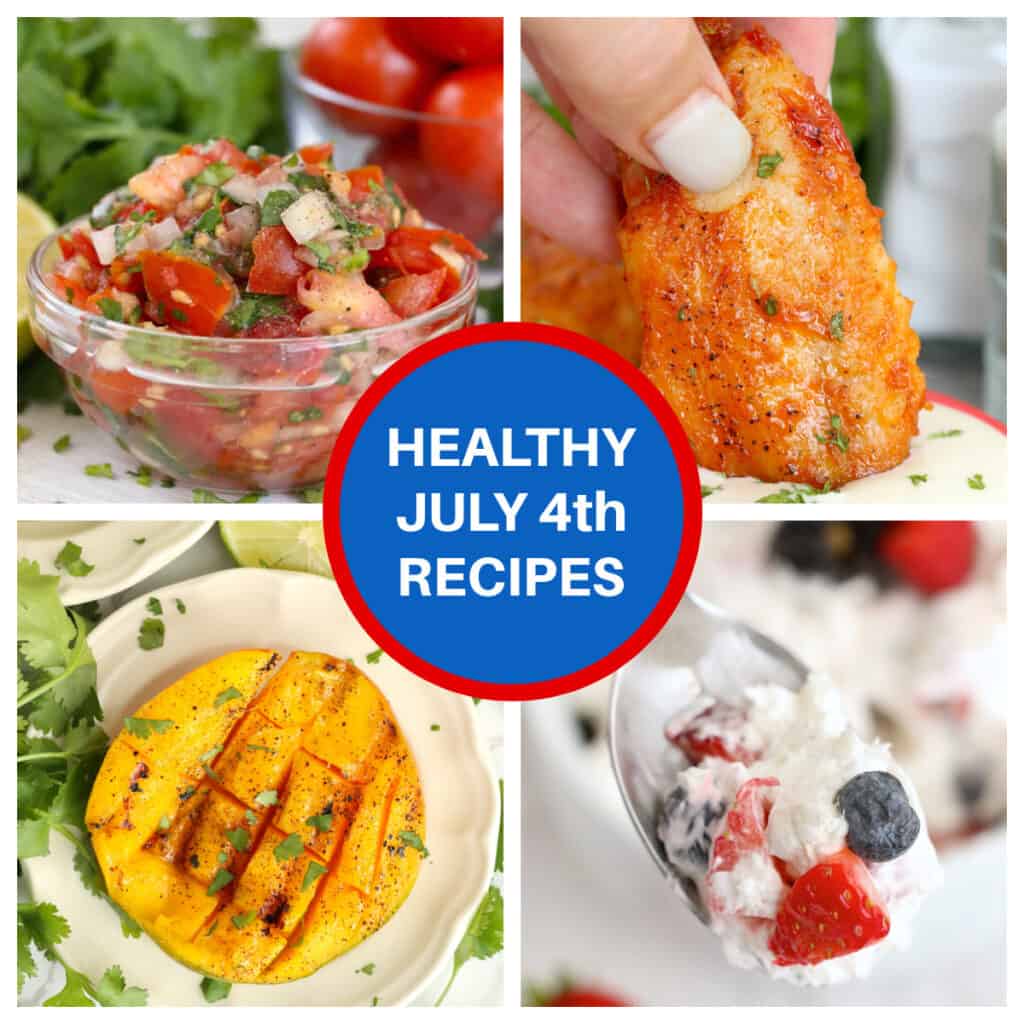 What makes a great 4th of July Recipe?
The 4th of July is a summer holiday, a popular time for family and friends to gather, and the celebration of our nation's independence. That combination means that there are a lot of things that can make a recipe perfect for the 4th of July.
First, almost any summer recipe works for this holiday. We'll all be outside, sweltering in the heat, trying to find shade, and generally enjoying each others' company. So recipes with fruit, grilled meats and fruits, BBQ, and other classic summertime favorites always work.
In addition, sweet treats like fruit trays and dips, ice cream and ice cream-based treats, and even cupcakes, cakes, and cookies are always welcome at any event, especially one like the 4th.
Finally, anything with the colors red, white, and blue is always a winner because it fits the theme of the holiday so well.
What to Serve for the 4th of July
The classic 4th of July spread almost always features the same kinds of foods and for good reason. They're delicious and perfect for summer gatherings.
You'll also find classic beverage options like sweet tea, pop, and alcoholic beverages for the grownups at many Independence Day gatherings. Some classic serving ideas include:
Grilled chicken, pork, and beef
Burgers and dogs
Finger foods
Fruits
Pop
Tea
Beer or spirits
Healthy 4th of July Recipes
These healthy 4th of July recipes are full of flavor and deliver everything we love in our summertime gathering treats, but they offer all that flavor with a healthier twist.
You'll find everything from dips and desserts to vegetables and lean proteins on this list, and while not all of these recipes can be called health food, strictly speaking, all of them are at least on the healthier side, which is really saying something for party food!
Savory Selections
Let's start this list of healthy 4th of July recipes with savory options. These are the classic appetizers and main dishes that you'll find at any gathering, and it has everything from dips to main courses that are loaded with flavor. The best part is that they're all so easy to make, too!
Healthy July 4 Recipes - Savory Selections
Sweet Selections
In addition to delicious finger foods and main courses, every good party, especially a summer party, needs sweets! To deliver sweet flavor without making things unhealthy, I've included recipes that feature ingredients like yogurt bars and oat protein balls as well as fruit dip to get the kids to eat some fruit on the special holiday.
Healthy July 4 Recipes - Sweet Selections
These healthy 4th of July recipes are perfect for your patriotic get-together. They're full of flavor, not full of unhealthy ingredients. #inspirationalmomma #healthy4thofjulyrecipes #healthyjuly4recipes
Try These Healthy 4th of July Recipes at Your Party
These healthy 4th of July recipes are full of flavor and won't leave you full of regret. They're so delicious, so easy to make, and so much better for you than many party recipes out there. Give these a try and celebrate the 4th in a healthier way.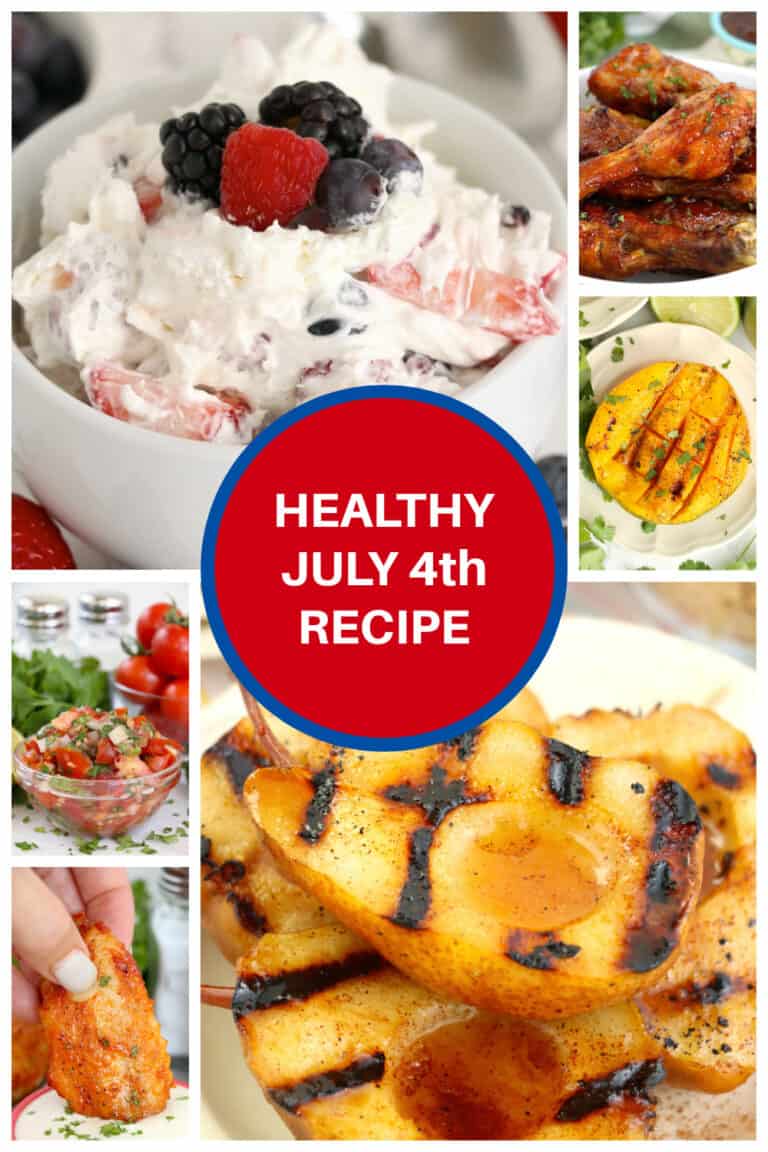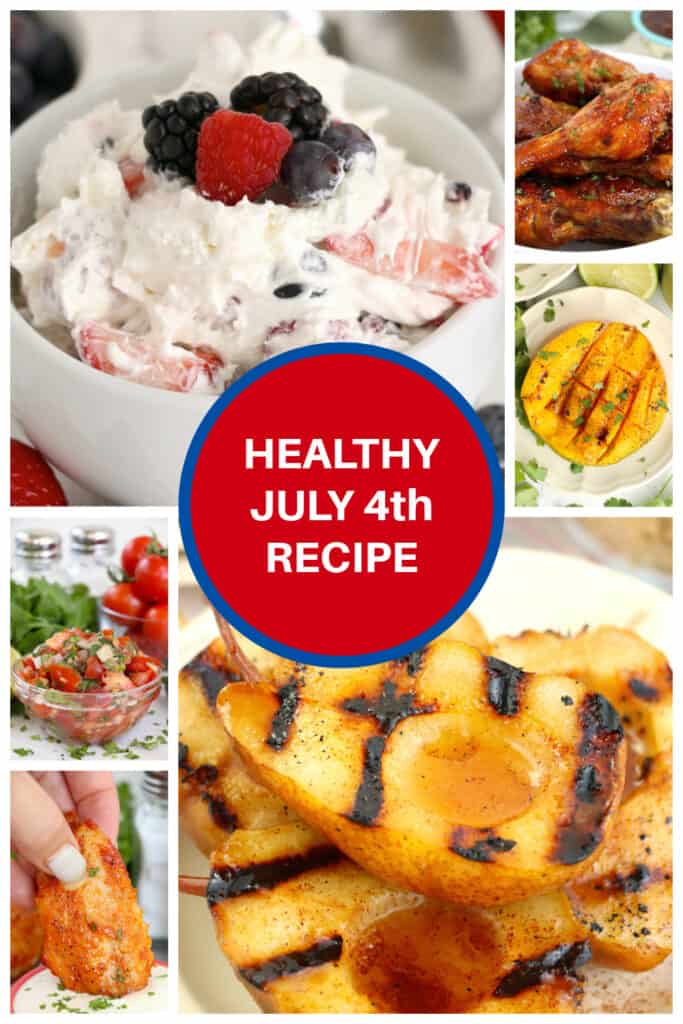 Get Inspired!
Never miss my delicious recipes, cute creations, or household tips!